CPKallday
The KFC of PH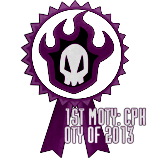 ---
Joined

: 2013-11-18


¥ Yen

: 215358964


Posts

: 1345


Karma

: 18

Member Info
Awesome Bar:





(25/100)


Tiers:

Subject Post 1Subject: Tsundora, Eliah [APPROVED, 2-5-] Tue Nov 19, 2013 1:20 pm

---




Name: Tsundora, Eliah
Titles: The Lackadaisical Snowflake
Gender: Female
Appearance Age: 22
Age: 254
Affiliation/Rank: Gotei 13/Eighth Division/Unseated

Appearance Description:
Black hair, blue eyes, slender body with curves that make your eyes travel. It's not hard to keep your eyes from pin pointing her key features, and she might even smack you for it, so watch out. Her skin is pale white with black tribal tattoos all over except for her visage. She stands at an average height of five foot, three inches and weighs in at about 120, but she'll tell you she's a solid 115.

She sports a different look when it comes to her kimonos. She keeps her stomach bare, as well as her arms and legs. Her kimono drapes in both the front and back being held up by a gold belt with a lengthy blue ribbon hanging down from the side. She keeps her hair pinned back with a blue headband and has golden clasps on her wrists, neck as well and right under her chest to keep her bust from slipping out.

Appearance Picture:


_________________________________



Personality:

» [Innovative;; eh, maybe]

Complimented often on her ability to see a project and discover possibilities of operating in an expedited and more organized fashion than most. While working on the labs she takes her tests to the limits at most times in order to test things at their highest potential rather than building her way up. Chances of things ending up destructive are rather high, though. Once it has been resolved, however, it always turns out to be an anecdote worth publishing into the minds of others. Also, loves to tinker with things that aren't broken. Eliah says this almost on a daily basis, "If it ain't broke, I better fix it."

» [Obdurate;; duh]

Once a choice has been made Eliah will almost always discover a path so that it remains that way. Being spoiled as a human has made her tough-minded, almost diamond-like. Though at sometimes it may seem like a bad idea, she often has proven many to be awry.

» [Callous;; shut up]

"Shut up," a favorite phrase of Eliah's in most cases. Usually when she is wrong, or just annoyed she will spit the two words at you. Often followed by the cold-shoulder. Though she may seem cruel at first, just wait until you see how cruel she can be if you don't shut up.

» [Gluttonous;; high metabolisms rule]

Very demanding, wants too much of everything. Too much food, too much sleep, too much work, too much clothing, too much training, too much of everything! Careful, don't give her enough of what she wants and she might bite.

» [Facetious;; jk, kid, jk]

Jester-like in many ways, even while being cruel. If she likes you then you probably know well enough that she isn't being mean to you... completely. It's hard to tell when she's using "just kidding" as duct tape and when she actually means it. Don't worry, they're just words.

» [Credulous;; nowai]

"You know that humans were all once insects?" "ARE YOU SERIOUS!?" Yep, it's that easy. Tell her something completely ridiculous such as having weigh-ins is so they can categorize everyone in the Gotei Thirteen into a wrestling tournament and she'll believe it. She's pretty oblivious to how humans live and how they work, only living on Earth for such little time.

» [Aphrodisiac;; drool]

Always keeping a keen eye for good looking men, or boys rather. She finds the younger ones to be oh, so much cuter.

» [Puerile;; I'm never growing up]

Despite her matured mind, and the little bit of wisdom she may have obtained from her two-hundred, plus, years of existence Eli typically can't help but be her childhood self. She's impatient at times, giddy, or just down-right immature. She's content with her immaturity.

Likes:




Sweets

Sushi

Drinking

Smoking

Fixing things




Dislikes:




Training

Pointless fights

Pointless conversation

Sobriety



_________________________________



History:

"Oh, Lord, so you wanna my story? ... Just lose interest, you're better off." She stated and turned in her chair, hoping the stranger would go away.

"Still waiting?" Eliah let out a deep sigh and rolled her eyes placing her right hand under her cheek, while posting her elbow to the bar. She took a sip of her gin and tonic with her left hand and continued, "Well, I suppose I'll tell you since you keep staring at me like some kind of creeper. I lived in a decent house, lived in the United States, my parents were nice, they always spoiled me. Kept me happy." She let out a small, but pleasant smirk and sipped her drink once more. "My dad had some high-end job at some law-firm, so he wasn't well liked by many. Usually his close friends liked laying on a desk and being stared at rather than talking." She looked blankly at the stranger. "Books. He liked books, geez... Some people." She slammed her left arm down onto the bar and asked the barkeep to top her off. "Anyway, my mom was a stay at home mom, she kept me company and I did the same for her. We didn't live in a big city or anything, there really wasn't any back then. I was a pretty 'jubilant' child, I guess you could say. I loved life." The barkeep slid her glass to her and she stopped it with the back of her hand and brought it to her lips. She continued talking of her childhood to the stranger, she wasn't even sure if he/she was interested anymore, but whatever.

"Of course, my life couldn't be great forever, or else I wouldn't be here." She stated as she continued on to the climax of the story. "Well, you see, I loved the snow. In fact, it's a part of me in many ways, I believe. Not like Jack Frost or anything, but my last name means 'tundra'." She chuckled at her own banter and continued, "So one winter my friends and I found this large hill. I mean, this thing was HUGE." She exclaimed using her hands to put an image into the strangers head. "We had never seen anything like it, what kid wouldn't want to sled down that thing? Well, I wish I didn't, or, again, I wouldn't be here." Sipping her drink once more. "So, of course, I was the first one to go, because I was such a bitch. I jumped on my sled and blasted down that hill, I owned that thing. Until I hit a tree, now that tree. That tree owned me. I broke my neck in three different places and my spine was practically shattered. I dyed while I was in the ICU, I believe. I wish I knew how my parents did without me..." She started to tear up. Bending her head away from the stranger's view she bit her lip and sighed then turned back and continued talking.

She ordered yet another drink, this time a double, and took a large gulp. It looked as though her chest had gotten bigger or something, because she usually sipped her drinks. "So after living in Rukongai's outskirts for so long I finally got picked up by a bunch of thugs to be their 'bitch'. They liked my eyes and short hair, not to mention my 'other features'." She used hand quotes to signify her sarcasm. "I became the leaders 'main bitch' for a while, it sucked. I cried myself to sleep most nights after being beaten and raped. I always put up a fight, though, which might have been dumb, but eh... It made me who I am today. Which I am fine with." She took another large gulp of her drink, sighing once more. She felt as though she had made the stranger uncomfortable by now, but there was no way she wasn't going to finish now. "So anyway, that happened to me a lot for a few years. Finally I figured out that I had some spiritual bullshit going on with me and I could shoot shit from my hands if I concentrated long enough. So I got the hell out of there. I started working on ways to protect myself. The spiritual shit didn't come as quick as the physical fighting did, but I'm still a girl. So, of course, I'm not gonna be the best at fighting for being self-taught. Soon enough, I was taking my district by siege and eventually I got those creeps the hell off my turf. Bastards." She slammed the rest of her drink.


"...Finally I just gave up on all that and joined the Protection Squads." Eliah muttered, the stranger wasn't even there anymore. She looked around in confusion and felt a little bit of a sway coming about her. Flomp. Right on the deck. Yep, all of that and now here she is, on the ground of a nasty bar. She'd have fun peeling herself up in the morning.

_________________________________



Reiatsu Color: White

Zanpakutô Spirit Name:

Zanpakutô Spirit Appearance:

Inner World:


Sealed Zanpakutô Apperance :




Release: (What you have to say in order to release into Shikai. Try to be original please!)

Shikai Description: (Your character or your sword's new appearance. The appearance is totally up to you.)

Shikai Abilities: (What are the abilities your Shikai has? Do not overpower your shikai.)

Bankai Description: (You may fill out your Bankai Description, but unless you get staff permission, you may not use your Bankai right off the bat. There are expectations, however.)

Bankai Abilities: (You may fill out your Bankai Powers, but unless you get staff permission, you may not use your Bankai right off the bat. There are expectations, however.)

_________________________________



PhatomTech: (Does your character have a PhatomTech brain installed? If so, you'll be able to qualify for upgrade at the Cybermind or add other Cybernetic parts to your character to make them stronger. Click here for more information about Phantom Tech)

Phantom Tech Abilities: (What can your character do with his or her's add-ons? This applies to any upgrades your character has gotten from places like The Cybermind as well.)

Phantom Tech Powers: (This refers to things outside of Add-ons unlike Abilities. What Phantom Tech Powers are, in a sense, is basically what kind of power did your character gain from having a Cyberbrain? For example, Shadin Yuudeshi gained Imaginary Computation with his Cybernetic upgrades and has the ability to bring tangible things into existence with his computers Quantum Calculations.)

_________________________________



General Skills


Durability: Adept

General Speed: Adept

Strength: Adept

Weapon Skill: Advanced




Racial Skills


Hoho: Advanced

Kidō: Adept

Zanjutsu: Advanced

Hakuda: Adept




Will Skills


Willpower/Determination: Advanced

Mental Deduction: Advanced

Pain Endurance: Adept

Focus: Advanced






Last edited by CPKallday on Thu Apr 03, 2014 3:44 am; edited 13 times in total
CPKallday
The KFC of PH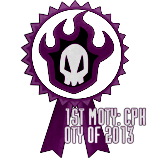 ---
Joined

: 2013-11-18


¥ Yen

: 215358964


Posts

: 1345


Karma

: 18

Member Info
Awesome Bar:





(25/100)


Tiers:

Subject Post 2Subject: Re: Tsundora, Eliah [APPROVED, 2-5-] Tue Nov 19, 2013 11:56 pm

---
Imakuran
Senior Member





Joined

: 2012-10-02


¥ Yen

: 321388034


Posts

: 914


Karma

: 36


Age

: 76

Member Info
Awesome Bar:





(227620/999999)


Tiers:

Subject Post 3Subject: Re: Tsundora, Eliah [APPROVED, 2-5-] Wed Nov 20, 2013 12:43 am

---

Application Checklist

Name [x]

Appropriate Age [x]

Gender [x]

Appearance Present [x]

Appearance Described in Appropriate Length OR Picture is Visible [x]

Appearance is Not Claimed [x]

10 sentences for personality [x]

History is of appropriate length [x]

Powers are not Godmod/Overpowered [x]

Powers are described reasonably enough [x]

Application/RP Sample is not in First Person [x]

Skills are not filled in (Omit if a Hollow)[x]

RP Sample Present (Omit if this is not the first character) [x]

RP Sample is 10 sentences [x]


Will Skills

Willpower/Determination: Adept

Mental Deduction: Adept

Pain Endurance: Adept

Focus: Beginner






Code:

[b][center][u]Will Skills[/u][/b][/center]
[list][*][b]Willpower/Determination:[/b] Adept
[*][b]Mental Deduction:[/b] Adept
[*][b]Pain Endurance:[/b] Adept
[*][b]Focus:[/b] Beginner
[/list]

Comments/Notes: Fix that typo on the second strike on the butt end of that coding pretty please and you're good to go.
Tier: 4-5
CPKallday
The KFC of PH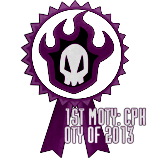 ---
Joined

: 2013-11-18


¥ Yen

: 215358964


Posts

: 1345


Karma

: 18

Member Info
Awesome Bar:





(25/100)


Tiers:

CPKallday
The KFC of PH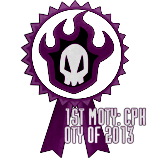 ---
Joined

: 2013-11-18


¥ Yen

: 215358964


Posts

: 1345


Karma

: 18

Member Info
Awesome Bar:





(25/100)


Tiers:

Subject Post 6Subject: Re: Tsundora, Eliah [APPROVED, 2-5-] Fri Feb 14, 2014 9:13 pm

---

Tier Upgraded:

4-3 to 3-5

Evidence: Upgrade ThreadNotes:

I adjusted her Rank and Title accordingly as well... Nothing major.
CPKallday
The KFC of PH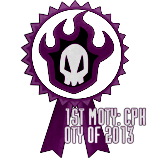 ---
Joined

: 2013-11-18


¥ Yen

: 215358964


Posts

: 1345


Karma

: 18

Member Info
Awesome Bar:





(25/100)


Tiers:

Subject Post 7Subject: Re: Tsundora, Eliah [APPROVED, 2-5-] Thu Mar 27, 2014 1:11 am

---

As per this thread, the following changes have been made:Tier:

3-5 =>

2-5-Skills:General Skills

Durability: Beginner

General Speed: Beginner => Adept

Strength: Beginner

Weapon Skill: Adept => Advanced


Racial Skills

Hoho: Beginner => Adept

Kidō: Beginner => Adept

Zanjutsu: Adept => Advanced

Hakuda: Beginner => Adept


Will Skills

Willpower/Determination: Adept

Mental Deduction: Adept => Advanced

Pain Endurance: Adept

Focus: Adept

CPKallday
The KFC of PH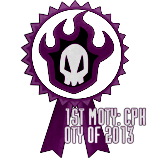 ---
Joined

: 2013-11-18


¥ Yen

: 215358964


Posts

: 1345


Karma

: 18

Member Info
Awesome Bar:





(25/100)


Tiers:

Subject Post 8Subject: Re: Tsundora, Eliah [APPROVED, 2-5-] Thu Apr 03, 2014 3:46 am

---

Moar skill upgrades as per: http://www.platinumhearts.net/t11639-30dc-moty-and-motm-eliah-upgradesGeneral Skills

Durability: Beginner => Adept

General Speed: Adept

Strength: Beginner => Adept

Weapon Skill: Advanced


Racial Skills

Hoho: Adept =>Advanced

Kidō: Adept

Zanjutsu: Advanced

Hakuda: Adept


Will Skills

Willpower/Determination: Adept => Advanced

Mental Deduction: Advanced

Pain Endurance: Adept

Focus: Adept => Advanced
Hayuko
Bearer Of Hell





Joined

: 2010-06-19


¥ Yen

: 334568460


Posts

: 700


Karma

: 0


Age

: 20


Location

: United States

Member Info
Awesome Bar:





(15/100)


Tiers:

Subject Post 9Subject: Re: Tsundora, Eliah [APPROVED, 2-5-] Wed Jul 23, 2014 1:49 am

---

| | |
| --- | --- |
| ☓ | Archiving For Inactivity |