[THEFROST]
Head Admin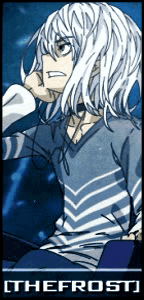 Joined

: 2010-06-03


¥ Yen

: 589550287


Posts

: 4397


Karma

: 94


Age

: 20


Location

: Purgatory

Member Info
Awesome Bar:





(1000000/1000000)


Tiers:

Subject: ~How To Make A Character Timeline~ Sat Nov 27, 2010 5:27 pm

---

What Are Character Timelines

If you've been directed here, that means you probably don't know what a character timeline is and I am here to inform you. A Character Timeline is a means of keeping track of all the threads your character has been in. Since your character will probably be in more then one thread, sometimes in different places at the same time, we simply ask members to create a character timeline so we can keep track of all the dates in threads. I will show you how to make one below.

Step 1

Go to the character timelines board under "Character Information". Click this link to be directed into the board

Step 2After you have made it into the board, you will then need to go to the sticky called "Character Timeline Template" (You can click the name and be directed to the thread, btw) and copy the template in that thread in order to make your own timeline. (Also, you are free to style it anyway as long as it has the information we ask.)
Step 3Once you have copied the tempalte, you will then start a new thread in the Character Timeline and start working on all the required Information.
Step 4Finally, once all that is done, you will post the thread and hopefully be complete. In the future, you can either make a new post for any thread your character enters or end on to the current post. Just as long as you keep adding it in, we don't care.
And that's how you make a Character Timeline on Platinum Hearts.

Good Luck.