Sugiuran
Magus Template
失われた種族
I. Basic Information
» Name:
Zunza Lowelen
» Titles:
The Pariah, The Dreamer
» Age:
17
» Gender/Sex:
Male
» Origin:
The Sugiuran of Imagination
» Kingdom:
The Western Kingdom
» Affiliation/Rank:
N/A
» True Appearance Description:
Standing at 6'3 and weighing in at only an unimpressive one hundred and thirty pounds, Zunza Lowelen is not much to really look at. He lacks the physical traits that would qualify him to be an unbelievably skilled fighter, as his body is not built at all due to the nature of his upbringing, and the lack of formal education in the arts of combat outside of magic. This is further shown by the lack of actual colorization in his skin as a man who would prioritize his own physical build and fine tuning his physical traits would have at least slightly darker skin than his fairer complexion. Its not that he chooses to not go outside, far from it, he loves nature to an extent as it always seems to stimulate the mind, and help broaden one's imagination. His physical traits, according to him, matter very little in comparison to the power of his mind, and vastness of his control over it as such his lack of physique doesn't bother him that much.
As for his facial structure, he doesn't appear to be anything more than slightly average in terms of facial appearance and looks. Usually sporting a serious look on his face as he always seems to be deep in thought, Zunza's face supports that look very well. His ice blue eyes topped with gold rimmed glasses give him the air of a learned man and with the serious look he usually sports its quite easy to see why most people seem to avoid Zunza, thinking he is way too nerdy, and in his own world to be "one of the guys". To add on to the appearance, he has rather thin eyebrows which are kept nicely trimmed, and a smallish nose. This seems to give him a snobbish appearance even though that is far from the truth in concerns to who he is as an actual person.
His blue hair is kept nicely trimmed at medium length and stylized to be easy to deal with during his long sessions in his own personal library. The one bane of his perfectly kept hair is a single curl which goes up which he can't seem to keep down no matter how many times he tries to. He usually smells nice, mostly because he chooses to use only the finest shampoos, colognes, and conditioners to keep himself in tip top shape in terms of appearance. This is due to his upbringing and his father's teachings about how to present one's self and one's self should always look their best, which of course he has taken to heart.
As far as fashion goes, many people seem to point to his general lack of fashion sense, and his choosing of more simpler or archaic forms of clothing. A large white cloak, hand sewn by his mother before her passing, is one of the most common pieces of clothing he wears. The cloak has two golden embroideries on opposite sides of the top where his neck goes through, and to keep the cloak from falling off the tie off point is marked by an orange locking mechanism to help keep the cloak from falling off in the events of travel. Underneath the cloak is usually commoner's clothes which can be found all over the Western Kingdom and is of no real import. Usually these are a shirt, a pair of green cargo pants that are kept up by suspenders, and a pair of boots.
He can usually be seen also sporting a satchel that he himself made out of old beast's hide and bound together through simple sewing techniques. Inside of this bag is special herbs, medical necessities, an extra pair of glasses, and currency for when he travels. As far as his sacred weapon goes, he carries a staff which has been finely crafted to be the perfect catalyst for a young man like himself. The staff is made from a wood that was grown in a forest from the Sugiuran's home world and has been handed down from generation to generation of the Lowelen family, and due to the nature of the wood itself it doesn't truly appear to be that way. It is however, cared for extremely well by Zunza, and is constantly shined. He also tends to use it as a walking stick when he does travel outside of his home and venture through the lands, making him easily distinguishable in a crowd. To further differentiate himself from a crowd he also has a Laurel talisman which is used to also help him channel his Ancient Magics more effectively.
» True Appearance Picture:
II. Personality Traits
» Personality:Confident:
Zunza has been driven for years by his family to succeed in his own pursuits of knowledge and creativity. Through that route, Zunza has gained a great deal of confidence in his own personal skills, as his family has always had his back, nurturing his skills, and helping him foster his own route of magic. Some would say Zunza's confidence is always teetering on the brink of overconfidence, not that the driven and confident Zunza would ever believe it to be as such. This confidence applies to more than just attitude, but to all ventures that Zunza undertakes. He always goes into things with confident stride, be it battle, or merely researching new intricate spells, Zunza never gets frustrated because eventually he knows he will find a solution or work around.
Imaginative:
Some would think that due to the strictness of the culture he heralds from that Zunza would be an atypical Magus who follows the ancient Gods of Sugiuran culture. While true that Zunza believes in them and wishes to restore his people's link to said Gods, he also believes strongly in innovation, and that tends to put him at odds with the majority of his family and culture. He strives to pursue new and intuitive ways to combine Ancient Magic's Potency and Modern Magics speed to create new and sensational innovation of Magic. This stems from his origin, but more so than that it also a passion, pure, and simple. This mere part of his personality is what drives him to research new spells and push himself to new heights in terms of creativity.
Dreamer
:
Ever since day one of his practical magic training, Zunza has been labeled a dreamer. Head always in the clouds, thinking of something far off into the future, or something so far fetched that it might never come to fruition. This was his nature and continues to be so to this day, though he is much more earth bound than he was before, and is able to focus on tasks set before him very well. Though to those that know Zunza on a more personal level than the Magus that they see tending the libraries and focusing on the pursuit of Magic innovation, they would soon learn that Zunza's old habit of disappearing into his own world is very much still a thing. And that isn't such a bad thing. Sometimes the best things in life start out as dreams and this is something that Zunza uses for motivation as he dreams of a brighter future for his people.
Highly Intelligent
:
Having read many books and studied many different ancient tomes, Zunza isn't just skilled in Sugiuran magic, but also skilled in many different areas. He learned to cook when he was five and learned the art of metal crafting when he was ten, in fact some of his favorite books are those that do not pertain to the use of magic at all, but self-help books that teach people the simplest and most common ways to achieve their goals. Some have labeled, due to the fact that he has learned so many things so quickly, Zunza as a prodigy, and it has only inflated Zunza's ego greatly, strengthening his confident nature.
Teacher
:
Zunza, with all of his training and all of his self-gained knowledge, is well known in the West as a teacher. He is more than willing to pass down his knowledge of Sugiuran culture, spells, and even basic knowledge from the self-help books he read in his youth. Though at times he has been known to scold those who he believes to have less than stellar comprehension levels and then give them an impromptu lesson of how to improve themselves. Sometimes this gives off a negative vibe to those around them and makes him come off as a bit of a snob, but that isn't the case. Zunza is a kind man, who wishes to spread knowledge, and believes strongly that through knowledge the world will become a better place.
Driven
:
While Zunza has a kind heart and is willing to teach, he also remembers the fundamental goals of the West and what they seek to do. So though his pursuit of new innovative magic may go against that goal, his main drive is to reunite the Sugiuran people with their gods, and help them defeat their ancient foe. If anything interferes with that plan or hinders his pursuit of knowledge and innovation, Zunza would surely ignore it, or in case of further interference...destroy it to reach the goal of his kingdom.
» Likes:
Knowledge, books, teaching, people, and honoring customs (not just Sugiuran customs, but most customs)
» Dislikes:
Enemies of the Sugiuran people, Elitists, and those that can't be taught
III. Character Background
» History
Chapter 1: Founding of the Lowelen House
The founding of the Lowelen House occurred a long time ago and can be linked almost directly to the Original Triumvate that ruled over the Sugiuran people in ancient times before the fall of the original Empire. The Lowelen family of old was a conglomerate of well trained and versatile soldiers and magus who banded together to form a house to better hone their craft and their skills. They accepted all comers, welcoming different levels of Sugiurans into their ranks, and offered education and training to all those that were willing to listen during the time before the end of the apex civilization. When the Inusannon universe fell, as the end of their great empire was on the horizon, the Lowelen family were employed, and brought in to help discern what had occurred in that universe, and were some of the first to find that the universe was completely emptied of their people. They were unsettled and at the time the head of household, Calithar Lowelen, readied his family for the call to act if ever the need arose that they needed to fight for the Triumvirate. When the Eleris universe sent out a distress the signal, the majority of the house rallied to be the first to strike out at whatever had assaulted the Triumvirate's domain, and show the Sugiuran people that there was nothing to fear. They were annihilated, along with the rest of the response team, among them Calithar Lowelen lost his life, and his household fell into dire straights after losing a large number of their most skilled and trained warriors. The house was inherited by the son of Calithar, Vormak.
Vormak, unlike his father, was much more cruel of a man, and chose to close applications to join his house to anyone who was not of "true strength", and rallied within the walls of the capital to gather his forces and train up a small fighting force. His loyalties were not to the Triumvirate and over the course of the 500 year war with the Tig-Anis, his family remained on the side lines even as the Triumvirate begged for the assistance of the Lowelen family. Vormak would always use the excuse that his family had already "Paid their share" and that the weight of his father's loyalty was not a weight that he himself would bare. This earned him ire from the other families who were fighting on the fields and losing, but gained him the admiration of his own family who viewed him as a great leader. The ranks of the Lowelen family were filled with elitists, isolationists, and self-interested politicians by the time the enemy had reached their capital world. At that time they were forced into action by the body of the Triumvirate, who launched a valiant, but fool hardy assault on the Gensoushou world. Vormak, however, was unwilling to go to the field of battle, and join his comrades. He instead bribed his way into staying put, promising reinforcements, and of course sending only his weakest to their deaths with promises of power awaiting them when they returned from the fields of glorious victory. He knew all too well that they would die and that his false promises would only be the sweetest of untruths to get the weak to fight his battles, it would also allow him to cull the weak from the strong, and as such only the "true" Lowelen blood line would remain intact.
With the fall of the original Triumvirate and their escape from their enemies, Vormak began actively recruiting the strongest, and only the most skilled to join his family, stating he was replenishing his ranks after the "losses" he had received. He began a process of "selective breeding": bribing, kidnapping, and underhandedly obtaining Suguiran people to create an even stronger blood line. Vormak's goal was to become the new body and to do that he had to prove his house was the strongest, to further that goal he needed the strongest genes, to create the strongest children. By the time the first encounter with the races of the new universe that they would call home occurred, Vormak had gained a great deal of pull, and had several strong children of his own who were as twisted as he was, but far superior to him in every way due to their nature of being born through his "selective breeding" program. However, a new triumvirate never came, and by the time that the Hegemony had collapsed the Lowelen family had embroiled itself in great conflict as talks of power grabs, and ruthless assassinations had put the entire family into a state of disarray. Many of Vormak's heirs slaughtered each other in an attempt to take the title of "head of house" or "heir apparent", all the while Vormak who was too old to fight back, watched in fear at who would rise to take his head. Eventually he would be slain by his strongest child, Wesley, and he would take over the house himself, standing as the head of house, and as the one who would bring order back to his collapsing house.
Wesley's first actions were to bring the Lowelen family to the side of the now Western Hierarchy and in an instant began to re-engage in the "selective breeding" program in hopes of creating a powerful child that would inherit his kingdom. Unlike his father, Wesley was a much less of a cruel man, but more of a believer in absolute power. He believed that if he made his family strong enough that he would be able to eclipse the first founders, who in legends had been the strongest of Lowelen blood. He would kidnap Eastern Sugiurans and Northerners alike, hiding his intentions, and erasing them entirely if they never yielded a strong enough child. These actions came to light of the Western Hierarchy, but they soon dismissed their worry as they believed strongly in Wesley's goals, as he sought to make the West the strongest kingdom in all of the land. Several failed children and several disappearing Suguirans later and Wesley was no closer to his vision than he had been before, but he believed that the next child he fathered would be the strongest. He found a young woman of Eastern descent, born with a powerful Mystic Eye, one that was said to be the strongest in her kingdom outside of the royalty, and took her for his own. And from her there would be only one child, a child born with a Mystic Eye, an unheard of occurrence. The mother would die during childbirth, but from her sacrifice it seemed that Wesley had found a worthy heir, a successor that would bring the West strength, and would rival the ancient Lowelen blood line. He was named Zunza Lowelen, after a magus who had once served underneath Calithar in ancient times, and was considered to be the strongest Magus that had ever been a part of the Lowelen blood.
Chapter 2: Childhood and the Eyes of Infinite Possibilities
Zunza's childhood could easily be determined by knowing just where his roots came from and just how much his father wished for a powerful heir to his family. From the moment that Zunza could walk, he was on the fields learning the basics of combat, and studying with the strongest soldiers that the family could provide. From the moment that Zunza could utter words, his father had him studying the most advanced of magical theory, and learning to cast spells with the brightest Maguses that the family could provide him. To Wesley, Zunza was the chosen one who had been gifted with a powerful gift, an all powerful Mystic Eye that he had no idea as to what it could do, or how it could be useful to his family or the west. Yet, he continued to train the boy, in hopes of learning just what his mystic eye was capable of, and learning the value that Zunza would represent for his family and the Western Sugiuran people. It was around the age of eight that Zunza began to distinguish himself as a gifted Magus, showing impressive skills in both modern and ancient magic, and his father began to instantly declare him the West's greatest Magus, even going as far to boast about him to the Western Hierarchy who had taken interest in Zunza, and wished to use him to battle the North if tensions ever escalated. It was around the same time that Zunza began to experience massive headaches, his father concerned that there was a genetic defect, or that his son was ill requested that he be brought before the finest Western physicians for medical examination.
Upon being examined, it became apparent, that the boy's mystic eye was the root of the headaches, as after long stints of observing magic, and casting his own, Zunza could barely stand or walk. His father, acting like a father for the first time in his life and not as a power monger, sent for Zunza to confront him as to why his eyes acted the way they did, and the child revealed to his father that he could see the particles that spells were comprised of, much to the astonishment of his father. It seemed that Zunza could see energy and analyze it at an extreme level, however in doing so he was pushing himself extremely hard, and in the process "hurting" himself by doing so. With Zunza's mystic eye's power being brought to light, his father began the process of building Zunza a superior set of glasses that would lessen the effects of his eyes, and in the process allow Zunza to continue his training without the worry of injuring himself or getting sick from doing so. The process of building these new glasses took two years and many failed prototypes before the glasses were finally perfected and ready to be used by Zunza so that he could continue with his more advanced training. During those two years leading up to the creation of the glasses, Zunza could not relent in his training either. It seemed that the young boy, much to his father's delight, had taken a great liking to the ways of Sugiuran magic, and could not be separated from the libraries of the West, or the teachings of most of the Magus not only of his own family, but of all the families that the West had in their kingdom.
Zunza would spend days straight in libraries, sometimes not even sleeping or eating, as he would get lost in his own magecraft, and the theories that other Maguses had presented as they had studied magic in their own ways. Wesley watched as his child began to admonish his strongest Maguses in the training halls, showing them the error in their castings, and uses of spells, his mystic eye which could see all forms of energy, and analyze it giving him an edge over most of the Magus in the Lowelen family. Zunza even began to be able to replicate the magic of stronger Maguses who taught him new spells, almost instantly learning it after seeing a few castings, as he could understand the psions used in the spells much more deeply than a common Magus, and the spells that he couldn't replicate, he would learn of their deeper uses and more practical uses by seeing a few castings of the spells. Zunza became known as the Magus of Many among the family and most of the Western Kingdom that knew of him, as his eyes continued to strengthen, and he continued to adapt to his role as future heir of the family. Over this time, Wesley became more of a father, and less of a man seeking to use Zunza as a weapon. He looked upon his son with pride, gloated to those that would listen, and scorned those who laughed at his son's constant dreaming up of new innovative uses for spells. He called his son "A Dreamer", stating that one day he wouldn't just be the head of house, but would bring around a cultural revolution to the Sugiuran people in terms of how magic could be wielded. After all, his son seemed to embody the heart of Sugiuran magic, and it wasn't just his eyes that made him special as he had once thought, but it was also the person behind those eyes: a warm, confident, ready to learn and teach, young Magus. Wesley and Zunza's relationship as father and son developed over the course of four years, with Wesley slowly watching his son enter his teenage years, and watching as his dedication to his craft grew even more so.
Zunza began to teach other young Maguses when he reached the age of fourteen, tutoring them in magic, but at the same time dedicating himself to improving his own as he watched the next generation of Western Maguses train in the fields. Zunza became a sought after teacher, other families willing to pay huge sums of currency for their children to be taught by the "Dreamer" who welcomed one and all to study with him. Over time, Zunza learned of ways to manipulate his own spells by changing the energy compositions of his spells, and by manipulating the chemical compounds involved with most Sugiuran magic. For example he could turn the most common of spells on their head, his Mystic Eyes allowing him to see the energies at play, and giving him the ability to adjust those energies to create new and explosive effects. People would not just come to study with Zunza by the time he had reached this point, but they would also come to see just what Zunza would think of next with his magecraft, watching him as he showcased new uses for the most practical of spells. All the while his father would watch from a distance as his son continued to impress him, knowing that if he died that the family would be left in the hands of a man who was capable enough to lead their family to glory, not just on the fields of battle, but into the future of their species as a whole. It was around this time that Wesley was requested by the Western Hierarchy to attend a meeting with a few prominent figures of the West and North. Zunza was told to stay put, though Zunza had wished to meet the Cruor family to swap notes, and learn from each other as his want to progress his magic far outshone any sort of society based bashing. To Zunza, everyone was a sugiuran among the kingdoms, and the future relied on the sugiuran people uniting whole heartedly once again. Though disappointed, Zunza understood that the meeting was important, and that he was being given the privilege to run the family while his father was away on this trip, Zunza took it as a learning exercise, but told his father to return soon. With the promise of a souvenir from the North and a warm embrace, his father left for the North, and never returned.
Chapter 3: Lonliness and the Pariah
The disappearance of his father in the Northern Kingdom became a hot subject after its occurrence and Zunza sat back and watched in horror as the West seemed to turn its' back on his family. The local community which had been the lifeblood of his family began to start rumors and circulate information that expanded beyond the simple town that his family called home. The rumor painted his father as a traitor, who had taken his visit to the North as an opportunity to defect to a much stronger kingdom, and serve underneath the family that was gaining a great deal of power in the Cruors. No matter how many times that Zunza told them that this was false and that his father would never do something like that, the rumors circulated, and the chain of information became lies that began to poison the well that was the family's power base. People stopped coming to be taught by Zunza, the family's vast wealth began to deteriate as trade seemed to stifle under the weight of the accusations, and Zunza found himself unprepared for the role as leader of a house. After all, Zunza was a Magus, he had trained for most of his life in the fields of magic and combat, but he had never once been in a political environment. He was able to keep up with his obligations as head of house solely due to the help of his advisers, and his father's closest friends who could not be convinced of the lies and treachery. But even they began to turn against the family eventually, but more importantly all of the ire, and all of the weight of the falsehoods fell upon Zunza's shoulders. He bore the weight of it and in that regard many people began to view him as a Pariah, making him out to be some Northern sympathizers much like his father was alleged to be, and that he too would soon leave them for the North. Zunza tried to quell this, but the damage of the rumors had already been done.
By the time Zunza was fifteen, the wealth of the house had all, but evaporated, and the support that the house received from business and alliances had began to deteriorate at a rapid pace. Zunza's advisers and family members began to leave in droves, leaving him alone to bare the weight of his father's apparent sins, and to try and keep the family afloat by himself. Zunza all the while began to investigate on his own, using the last bit of resources his family had to its' name, and calling in favors with the Western Hierarchy to discover just what had really happened in the North. All of this led to no answers, nothing could be found of his old man, and no amount of digging that he did would surface any truth for him to take some form of solace in. It was like he had just disappeared, faded into obscurity, and left him all alone. Yet, a part of him didn't believe that his father had disappeared of his own volition, and that something more sinister was in play as almost nothing he did seemed to give any answers, and people as prominent as his father was just didn't up and disappear as he did. As Zunza searched for answers, his family began to fight from within, as the last few loyal members who believed in the bloodline fought with the growing dissent from the majority of the house. Zunza tried to quell these dissenters with logic, but they refused to listen to him. They slandered him, spreading lies to the community that had already labeled him a Pariah of sorts, and tried their best to undermine him from within. Zunza began to question who he could trust, much to the delight of the dissenters, and eventually this led to more fighting and more confusion being spread throughout the house. This would continue for a year.
When Zunza hit sixteen things did not get much better than they had been when he was a fifteen year old. He had no power base, no pull, and the business and alliances his family relied on had evaporated, leaving behind a weak family that Zunza couldn't hold together. The collapse of the once prominent family began as the last few dissenters left the family to join other households or strike it out on their own, as the last few loyalists looked at Zunza for answers that he didn't have. He struggled to take care of those loyal to him as he lacked the resources to properly keep them cared for, but they respected him for trying, and tried their best to represent Zunza in the best possible way. While they helped him by acting in either an advisory or trader role, Zunza continued to learn how to lead by reading books on the subject, and found himself migrating to the library his house held every time a dispute would break loose to read up on the subject before returning to deal with the conflict. Those that remained in service to the house viewed Zunza as a young budding leader, who would have been much better at his role if not for the untimely situations that had been thrust on to him. Yet, he kept up the appearance of a noble house leader, traveling to the capitol to talk to the king, discussing matters of great importance with other leaders despite their disdain for him, and trying his best to be the best possible leader that he could. Yet, he couldn't shake the weight of his father's disappearance, or the accusations that were flung at him. For every two steps he took in the right direction, he would be forced back three by idiots who believed the rumors, and then would have ot stagger to make up lost ground.
It was with wheels turning in the mud that Zunza began to believe the best option would be to set his house free of their obligation to him and secure places for them to go to live in peace. His loyal followers would not hear of it, demanding that he keep on going, and keep on giving it his all, but Zunza viewed them as a father figure, and he did not want to shackle them to the rumors that were spread. The loyalists began to leave, heading off to places where they could live, and work for the rest of their lives with heavy hearts as they watched Zunza fade into the manor behind him one last time. He waved at them, put on a brave face, and smiled with passion as they left to join new families, walk new paths, and earn their own way into the history of the West. For weeks, Zunza felt alone in his manor, and the only thing to keep him company were his books, and studies of magical theory. He delved into magic and physical training, as he no longer had a family to keep afloat, and promised himself that he would work hard to earn back his family's reputation and restore their honor by becoming too great a Magus to be ignored. He honed his eye, training it by forcing himself to go long times without his special made glasses to stop the headaches, and the feelings of dizziness that over use of his Mystic Eye created. He became more proficient in using it, but could never truly discover how to stop the dizziness and headaches, but he could keep it at bay for longer as he continued to practice. He practiced his magecraft, honing his spell mutation skills, and vastly improving his comprehension of spells. All the while he honed his body, which though frail in appearance, was actually quite sturdy due to years of failed spells exploding in his face, or explosions from spells that he had toyed around with too much with his magecraft. This would continue on for close to a year and a half, as Zunza dove into this head first, seeking to improve himself, and correct all the misconceptions swirling around his family.
Chapter 4: Current Times and The Staff of Kvasir
It was on a dreary day before Zunza celebrated his seventeenth birthday that Zunza was sent a package from an unknown location. Inside of this package was a staff and a small note letting him know that the staff had once belonged to his father and that the Western Hierarchy had kept this weapon for him until he was old enough to wield its' might. Staring at the staff, made from a special kind of wood that he had never seen before, Zunza took to studying it, not questioning the oddity of the letter or why the hierarchy had kept such a powerful item away from him. Rather, he focused on the necessity to understand, and his inquisitive nature began to get the better of him as he tested the limits of the sacred weapon for himself. He soon learned that the staff suited him perfectly, synchronizing almost flawlessly with his way of innovative thinking, and his unique magecraft as the staff helped him find ways of hastening spells by sacrificing power or strengthening spells by slowing them down. As he grew more accustomed to wielding the power of the staff and harnessing its' potential to its fullest, he began to question why the staff had arrived at that point, and better yet who it was even from. At the current time the West was in shambles, most of the royalty was gone, and a power vacuum was causing quite a stir within the capital as families had began to fight for dominance over who held the right to rule and who's blood line was truly the strongest. Zunza, not wanting to throw his family's name into the mix, remained outside of this conflict and watched from the outside as the brewing storm was causing a great deal of unrest and worry among the citizenry. Yet, his curiosity was killing him, and so he began to do a bit of digging on his own.
After what seemed like a week of intense research on the staff and trying to learn who had sent him the thing in the first place, Zunza decided to go to the capitol after a lead appeared that led him there. Along his travels he found himself seeing just how far things had fallen since he had been about, after all he had spent a year and a half in seclusion just training to better himself, and stared in disbelief at the level of segregation that the West was seemingly subjecting itself to. Families were split down the line of who was the rightful leader of the country, people were fighting in the streets only to be broken up by authorities, and the over all general confusion of the populace seemed to be the running theme in his travels. Along the way he would stop and settle disputes as best he could, always going by his first name, and hiding his last name as to keep them from spitting hatred at him and to allow him to be more helpful to their cause. Upon his arrival at the capitol he found it a shadow of its' former glory, but he could see that change was afoot as it seemed that someone had finally taken charge of the West in some fashion, and was doing their best to revitalize the vision of a united Sugiuran culture, Zunza approved of this, and made his way through the streets looking for his mysterious patron who had sent him the staff in the first place. The first day, yielded nothing as he had spent most of his time in the commons talking to the people, and searching for anything valuable information. Outside of a few books on spells and a few self-help books, Zunza left empty handed. He continued his search on the second day in the more privileged sector of the capitol, only to find no answers there for himself either. Zunza began to get frustrated as he felt he was getting no where and no matter how hard he was looking there were just no answers. It felt just like the time he had lost his father to the North.
But he would not be beaten and he continued his search the following day in the royal sector, which didn't seem too royal at all as it had clearly seen better days. He remembered it for all of its' majesty before and how breath taking it had looked, but now it looked like a shell of its' former self, but none the less it was here that the most royal of bloodlines stayed. He doubted that any royal would send him such an item and not keep it for themselves, but he decided that he would keep on searching here anyway. And that is when he met Johan or rather Johan
found
him. For a moment the two would just stare at one another, the boy born with mystic eyes and the being who now ruled the West before finally the both of them began to chat about the way things were. Johan would admit he sent the staff to Zunza, stating that it belonged in the hands of its owner, and that the staff would only work for him as it was bound to his bloodline. Zunza would thank him, but none the less be confused as to what angle the leader of the West had. He would come to find out that their ideologies were similar and that both of them wished not only for the West to proper, but for the Sugiuran people to prosper as well, making them sort of kindred spirits. So it was on that day that Zunza promised to serve Johan and fight for his cause if need be, to restore not only his family's name, but to also fight for the future that Johan envisioned.
IV. Abilities & Equipment
» Natural AbilitiesNatural Attributes:
Impressive Physical Endurance and Stamina:
Though it may seem as though Zunza is not the most physically impressive specimen among the Sugiuran race or shows the natural physical features associated with a strong physical body, Zunza does indeed have an exceptional level of physical endurance. This physical endurance developed over many years of spell failures, mostly ending in explosions, and through the physical programs that his family put him through at a young age. This level of endurance allows Zunza to take quite the pummeling and absorb quite a few impacts even though he appears like he may be unable to do so. With a deceptive level of physical endurance also comes an exceptional level of stamina that also has been forged through repeated physical exercise. After all, a Magus must have the stamina to repeaditly cast large scale spells, and also to keep himself going on the battlefield while doing so. As such Zunza has focused all of his physical training into the fields of improving his endurance and stamina, as opposed to putting training into speed and strength. This makes him surprisingly resilient and also allows him to keep going for long periods of time without needing to rest while casting spells or engaging a foe in battle.
Psionic Body:
Even at birth, Zunza had a higher than average natural psion count that made him an absolutely abnormal child in terms of natural power available to him at birth. This is due to the process of selective breeding, as only the finest of genes (according to the Lowelen family) went into the creation, and birth of the next generation of Lowelen children. Zunza is an exceptional case of selective breeding gone right as his body can hold, utilize, and assimilate large quantities of psions without ill side effects. Genetically, Zunza is abnormal, as most medical personnel can agree, as his body's blood can store a heightened amount of psions comparitively to that of the average Magus. This means that Zunza can cast spells more frequently and endure more repitive casting without becoming drained than the normal Sugiuran Magus or even some of the most disciplined casters among the Sugiuran people. Furthermore, due to the nature of having such an abnormally high psion count, Zunza heals remarkably fast as the psions within the blood can be acivated much like the process of casting a spell to heal the body of wounds, both internal and external. Though that healing factor can be limited by effects that generally dampen psionic energy output and of course can be exhausted rather rapidly if Zunza endures extensive physical trauma. There is also a self-limitation, as he can't heal fatal wounds completely, and he also can only heal himself for as long as he has the necessary psions to do so. If he uses up all the psions inside of his blood, then he won't be able to heal himself, or even cast spells in the way that he is used to.
Photographic Memory:
Zunza was born with an exceptional memory to further compliment his Psionic Body, this memory is photographic in nature which he has put to good use in memorizing almost any spell that he comes across. This memory allows him to memorize spell craft that he sees on the battlefield in combination with his Mystic Eyes, allowing him to memorize every little detail of his opponent's casting, and use of abilities. This memory also helps him learn his opponent's movements, tactics, and general over all combat ability by "seeing" them in action. This tactically gives him an advantage as he is neither the fastest nor the strongest fighter, so with his memory, and superior intellect he creates battle strategies during the course of battle to better counter his opponent's movements and attacks as soon as his opponent puts them in motion. This memory is a crutch for Zunza as he has neither the physical toolset when it comes to speed or strength to enter into battle against an opponent without his memory or intellect to rely on.
Supeior Intellect:
While Zunza may not be the most street smart individual and lacks the overall experience of what a real fight may look like outside of a sparring ring, Zunza is exceptionally book smart. Due to Zunza's upbringing and position of heir to the family for most of his life, Zunza has been treated to what some would call the most exceptional education in not only spellcraft, but in overall general knowledge of his people. Ranging from the small things like social ettiquette and the basic common survival guides to the more extreme advanced battlefield tactics and the complexities of Sugiuran magical theory. Zunza has an extensive library of tools to his kit outside of just being a skilled Magus or having an exceptional memory to rely on. These tools vary from the basics of common knowledge, like the ability to cook or sew, to the more advanced forms of knowledge, like how to manipulate certain particles to get the desired effect out of your spells. Combined with his memory and Mystic Eye, his superior intellect gives him an advantage that few other Sugiurans have in that he can surprise his opponent with his depth of knowledge, and his understanding of more complex subject matters due to his extensive background in multiple fields of study.
Domain Abilites:
Metamagic: Mutation
To most Magus, magic is a very streamlined, and straightforward manipulation of Psions to create specific reactions with particles or to manipulate outside elements by using psions to shape those elements until a desired effect occurs. To Zunza, magic is less straight forward than that and more about changing up variables to create new and exciting outcomes to already establishe spells or to create brand new spells on the fly by utilizing his eyes in conjecture with domain power: Mutation. Mutation is a result of years upon years of self-discipline to variate away from the standard knowledge of the Sugiuran people when it comes to not only Ancient magic, but also Modern magic. It is due to this self-discipline to learn a new way even when there was an established path, that Zunza's magic is unpredictable, and his magical limit is only hindered by his imagination. But that is only a general explanation to how Mutation came to be, how Metamagic: Mutation works is simply through the process of manipulating the key values that are associated with the spells of the Sugiuran people. Either by changing the basic chemical compostion at the beginning of a spell to change the result entirely or by changing the end result by manipulating the effective range or the amount of psions used to make the spell function properly. This allows Zunza to "feint" with his spells, force fizzles, and generally catch his opponent off guard by how his spells operate as the most common of spells can now be entirely different than their normal counterpart, thanks to the advanced study and effort that Zunza has put into this specific skill associated with his domain.
For example: Air Bullet, a C rank Suguiran Mordern magic spell, is typically a spell that focuses on sending a bullet of compressed nitrogen and carbon dioxide at the opponent which then uncompresses causing an explosion of sorts at the target location. By manipulating values and changing the chemical composition associated with the spell, Zunza can change the compressed air bullet into a massive fireball. Similarly he can change the very nature of that very same spell by changing the bullet into more of a wall of compressed air, which can be used to deflect or blow back projectiles or even other spells that are associated with projectiles by merely changing the amount of psions used to create a much larger bullet and also manipulate its' shape. Another example is the case of the C Rank modern magic spell, Phonon Maser, which is generally a large laser beam that can be fired in a direction endlessly until it comes in contact with a target. In the hands of a normal Sugiuran, this is a ray that goes on until it hits a targer or is deflected, but in the hands of Zunza and his Metamagic: Mutation, Zunza can change the values of the ray and change it into a Ray Segment. What this means is that the ray changes from having no defined endpoint to having a defined end point, thus creating a lightsaber of sorts that can be channeled from the point of Zunza's staff increasing his effective melee range if his opponent chooses to get close. Furthermore he can change a multitude of other spells to fit his "imagination" and innovate brand new outcomes from well established spells that have been used since the dawn of Sugiuran magical studies.
Metamagic: Dream Walk
Zunza has done a lot in the form of learning new ways to utilize psions, not only for spells, but for practical things such as travel and storage. It was with those visions in mind that Zunza's domain of imagination allowed him to create a technique similar to the Garganta ability that some Arrancars and Hollows use. Dubbed as "Dream Walk", Zunza creates a miniature pocket dimension for himself to walk into, and then by visualizing where he wants to go creates an opening for himself to walk back out through. The pocket dimension is self-sustaining and inside of it Zunza is considered a God, allowing him to shape, and bend whatever comes in and out of it to his will unless if the thing inside of it is sentient. For instance, if Zunza opened the door to his pocket dimension to counter an energy based technique, Zunza could easily change the direction of the energy based attack, and redirect it at his opponent by visualizing the space in front of or behind his opponent as the location of exit. The door opens and closes via psionic manipulation of spaces around Zunza, the opening looks like a door, and can be opened without grabbing the knob. How quickly the "door" can be summoned depends on his Modern Magic skill rank. At beginner the door materliazes rather slowly, at adept the door materializes rapidly, at advanced the door opens near instantly and is the ideal level for countering energy attacks, at Master the the speed of the door does not change, but the level of concentration lessens greatly, and at Grand Master the door appears at the equivalant of a Grand Master in Garganta and takes almost no concentration at all to summon.
Zunza can take allies or enemies through the door by greatly concentrating on anchoring their presence to himself, linking them by a non-visible tether of psionic energy as to make sure they do not get lost inside. Zunza can untether those that he views as enemies upon dragging his enemy inside of his "Dream World" and then exit of his own volation leaving behind the enemy inside. While inside, the enemy can only break out by using a similar ability to a garganta, or by exerting a great deal of energy to rip a hole in the pocket dimension for them to escape from. The required level of energy must be equal to or greater than Zunza's current tier to bust a hole in his pocket dimension. For example if Zunza is 2-5+ it would take a 2-5+ or higher energy to bust through the pocket dimension and escape to the outside. The hole will remain there until another door is opened or until Zunza himself uses the hole, upon doing so the wound will instantly close up, and allow for safe passage once more. If the hole were to open while people were inside, any energy that was used to break out would be jettisoned through the hole first.
» Sacred Weapon
The Staff of KvasirDescription:
The staff of Kvasir looks like, much to no one's surprise, a staff made of basic wood, and shined to absolute perfection as it reflects light from the sun giving it a glossy sheen. However, the staff is not made from any basic wood, but rather an ancient tree that had been tended to by one of the ancient Triumvarate's members. This tree was grown through magical means and was fed energy from that member every day to nuture it till it grew into an umistakable landmark that all who visited the area could instantly identify. When the original Triumvarate members died, many people made pilgramages to the site where the tree stood to offer it psionic energy to continue its' life cycle. It became a historical landmark and was said to grant blessings to those who gave it the energy to continue on with its existance. However, somewhere around twenty to twenty five years ago, the tree began to die, and instead of just letting the tree cease to be the Lowelen family decided to chop the tree down (with the permission of the Western Hierarchy whose domain is where the tree resided). Once chopped down they repurposed the tree into a beautiful staff, but over time even that staff began to wither, much like the tree, and die. It was Wesley Lowelen who first blessed the staff with some of his psions, much as the pilgrims before him who had traveled to give the tree their energy for blessings. The staff began to bloom and even changed shape and form upon receiving the energy from the then head of house.
Surprised by the sudden change of appearance, Wesley soon learned that the staff granted him a boon while it was in bloom, but after a while would fade and continue to wither. Upon feeding it more energy, the staff would once again offer him a boon, and continue on till the staff was once again starving. He called the staff Kvasir, named after the tree that had once stood, and chose to not wield its power for himself, but to save it for his son Zunza, who more than likely properly use it to full efficiency.
Withered Form:
Sated Form:
Withered Form Abilities:
In its withered form, Kvasir is a greedy, and ever hungry sacred weapon that feeds off of any form of energy that it can get. Due to its greedy nature it can be a wild weapon in the hands of someone who is oversaturated with psionic energy and greedily consumes as much as it is given and sometimes can even forcibly absorb energy from its wielder to become sated. Due to the nature of the withered form and its desire to become sated, when Zunza channels a spell through his staff or even channels a spell through other means, the staff takes its fair share of the energy, and in the process lessens the overall power of the spells that are being casted. However, in return for its greed, and need for sustenance being fulfilled by its owner, the staff speeds up the casting of spells in exchange. Much like a glutton discarding the bones of its meal so that it can consumed the next piece of meat, so does Kvasir in its withered state, as it takes roughly twenty percent of the power of a spell, and then discards the rest of the power enhancing the cast time of not only modern magic, but ancient magic as well as it awaits its next meal. In its withered state, Kvasir can be used to block energy attacks, and much like when it absorbs energy from Zunza when he casts a spell, so does it absorb the energy from outside attacks as well, consuming roughly twenty percent of that energy as well.
Upon reaching a point where it is sated, the withered form begins to bloom, exuding obscene amounts of psionic energy, and changing its form almost entirely into a beautiful staff with a glowing scythe of psionic energy attached.
Sated Form Abilities:
Once the staff has been sated, only then does the true power of Kvasir truly come into focus as it form changes into a much more elogante, benevolant, and deadly weapon. Kvasir in its sated form offers an extremely potent well of psionic energy from which Zunza can draw upon to keep casting spells or to enhance his own spells. When enhancing his own spells, Zunza can draw upon the staff when channeling through it, or when channeling through other means to increase power of his spells by up to roughly fifty percent. He can also use the staff to restore his own psionic energy by channeling the psionic energy that the staff has consumed into himself to restore his energy. The scythe like edge on the top of the staff, which is made up of high speed, oscilating psionic energy, can be used to cut through enemies and energy based attacks alike in equivalence with one skill higher than his Ancient magic skill level (for example the staff would have a cutting force equalt to Advanced if Zunza has an Adept in Ancient Magic). As the staff is used or the staff goes a long time without being fed any psionic energy it begins to wither again, the scythe blade fading, and gradually weaking while the font of psionic energy begins to deplete rapidly. This weakening can be stopped by feeding Kvasir more energy to keep it in bloom longer by casting spells through it, or by channeling psionic energy directly into the staff.
Once the staff is no longer sated, it begins to wither rapidly, turning back into the greedy, and ever hungry withered form. Transforming it back into Sated Form is as simple as using the staff as stated in its Withered Form abilities.
»Personal Mystic Eyes:
The Eyes of Ininite Possibilities
Description:
Without the glasses to protect his eyes and keep them from being too focused, Zunza's true eyes (the set he was born with) immediately take shape, and become active to which Zunza can not turn them off. Unlike most Mystic Eyes which are cultivated through training and hard work, Zunza's are a product of selective breeding, and genetic inheritance rather than being successfully honed into a weapon that he can wield at will. Some would view this as an absolute gift, as his eyes are truly powerful indeed, but the pain, the headaches, and weakness after constantly using these eyes for a prolonged period of time seem to greatly hinder the greatness of his eye's abilities. The eyes, taking the shape of a star, glows an eerie purple and red upon formation, replacing his serine, and warm eyes with a much more sinister looking set. His eyes can only be active for so long before the dizziness, pain, and headaches force him to close his eyes or put his glasses on. Even when his glasses are on, he can still use a portion of his eye's potential, but that portion is a minuscule fraction of the full potential of his eyes.
Abilities:
Zunza's eyes, The Eyes of Infinite Possibilities, are indeed a wonder to behold on the battlefield as they can see energy particles as though one were looking at cells under a microscope. This level of focus is not only for observational purposes only, as his eyes can detail the usage of each minute variation of energy in play, how they react, and what exactly the energy is gathering for. This gives Zunza a higher than average understanding of how energy works as a whole and gives him a whole new field of depth when it comes to dealing with opponent's who wield energy based attacks freely. Furthermore, his eyes read these signals, patterns, and usages rather rapidly, feeding Zunza's brain at insane speed information which can be used to readily counter, replicate, or innovate usages of the same patterns and signals to create new and innovative attacks. His eyes powers are not exclusive to only Sugiuran magic, as any energy based attack he can see without his glasses, can be perfectly replicated or repurposed by him due to the nature of how his eyes work and comprehend data. For instance, upon seeing a Hollow use Cero, Zunza without his glasses would be able to duplicate the cero flawlessly by innovating a way to do it with his own psionic powers.
His eyes are also distinctively well adpated to finding enemies who are trying to cloak themselves or suppress their own energy to hide. As he can track the ebs and flows of energy, granting him superior sensory ability, after all he can see energy in a particle state, and if the enemy has anything less than a complete suppression or cloaking ability, Zunza would still be able to see them. However, these eyes do have a massive drawback, as continued usage doesn't drain stamina, but induces a massive strain on the brain and the eyes themselves. Due to the overanalyzation and the overflow of information that is sent to his brain when his eyes are not covered by his special adaptive glasses, he strains extremely hard to keep his eyes open for minutes at a time before he needs to close them, or put his glasses back on. Furthermore, while Zunza's eyes are without glasses, and his eyes are full power he is more subseptical to being blinded by large bursts of energy with the intent to blind him. Lastly, Zunza's eyes can not replicate abilities that require outside help, such as an outside channeling device, or a special genetic trait that allows them to perform the ability that they are doing. However, Zunza will be able to comprehend the usage and how the ability operates regardless.
While wearing the glasses, his eyes are at roughly ten percent of their potential in terms of Mystic Eye power, meaning he comprehends, and assesses energies at roughly a tenth of the normal time it would take him without the glasses. This is however, is still faster than most common Magus.
» Equipment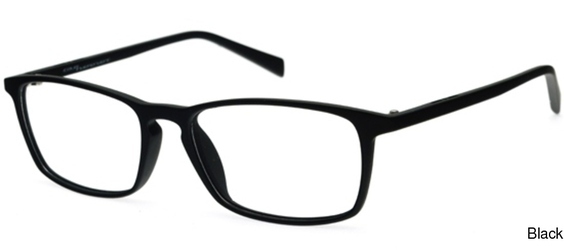 Zunza's Glasses:
Description:
A pair, of what appears to be, simple glasses is in all actuality a pair of super sophisticated glasses that are used to suppress Zunza's mystic eye and keep it from crippling him with unbelievable pain. The glasses are forged of special, psionically enhanced metals and glass, that keep his eyes suppressed. While his eyes are suppressed, his eyes appear to be absolutely like a normal Sugiurans, even showing a distinct eye color, and even a few distinct identifying traits. When the glasses are removed, his eyes return to their true form, and instantly reach full power. The psionic enhanced glass and metal is specifically created to lower the acuteness of Zunza's eyes ability to a tenth of its potential, so Zunza's brain doesn't get overloaded with information. Still he can use the powers of his eyes to a tenth of their potential while the glasses are on as they do not full suppress his Mystic Eye's ability to comprehend energy and its usage.