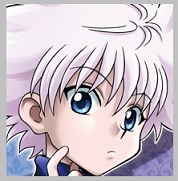 WC: 524
He's still left in awe at the display of power that the woman of below was able to put on. The arrow's sting would have killed him instantly upon making contact, he's sure of it. But the "demonic" being below seem to only tank it. Albeit even if she was injured, in his book just surviving a onslaught like that was most certainly no easy feat. This might have been a clash that was far out of his league for him to even think about causing damage to Zwei. But he couldn't find a reason to leave just yet, he's been overpowered before. There was still going to be something he can do. A well timed shot at her head, or maybe having his dragon unleash a blast of volts right at her. If for whatever reason Sing would fail which..didn't even kind of seem like a possibility, he would need to put up his best defensive efforts to protect the city. And his dragon was every bit as ready to make an attempt as he was.
But he didn't have a reason to attack just yet, he's going to stay stationary still. Because Zwei hasn't showed him that he just needs to react right this moment. He started to take attention to the glowing golden light that was now surrounding his form, a bit scared that this just might be some kind of attack. But since he wasn't hurt just yet, that didn't seem to be the case. There was a blast that was fired towards the opposing the being that seem to be on his side. But the force seem to vanish as quick as it appeared, showcasing Sing's ability flawlessly.
So he's left to watch the struggle up until he hears the voice ring through his head. Boy. He's not a boy, he's a man. He pays bills, he has a job, he-
Does not do any favors appearance wise, but still. That's besides the point, he should answer the question before she ends up blowing him up.
"< My name is Kiyah Nobachi, and I'm on the side that doesn't want to see Panama get destroyed. I'm not against you since you seem to be defending the city. I hunt stuff for my clan, but I'm not really affiliated with anyone.>"
It felt good to say that. Running underneath any kind of organization sounded like a bad marriage you wouldn't be able to get out of. Either way with the question answered, he just patted his dragon on the head to tell it to relax for now.

"Is it time to strike, Kiyah?"
Hikari, his spirit asked.
"No, we need a little more. Let's see how this plays out first. We'll just be the reserves and if anything happens, we'll jump in then. Or rather...attempt too."
"...Don't get yourself killed."
"I don't intend too."
And now, the individual is just left to play the waiting game. As far as he was concerned, he wouldn't really need to worry about the people that were helping with evacuation in the city before he took off. But if all the defenses did end up breaking down, hopefully they were somewhat capable fighters.