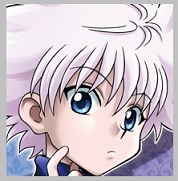 He's trying to sleep right now. Kiyah was currently on the air plane in second class with his eyes closed, trying to get as much rest as possible. He was invited out to Nevada on a business trip, as someone would call it. While he was trying to rest, Hikari was reading another book peacefully. A pair of noise cancelling headphones covered her ears so she couldn't hear any of the outside noise. But on the other side of things, a certain pair of two summons that both fit in one seat weren't as quiet by far.

"B-b-bounce that buttie like a basketball.."

"And if you don't, don't shake it at alllllll!~"
They're moving their small paws around to the beat as well as bobbing their heads.
"I'm feeling this beat, B!"
"I'm feelin' it too, V!"
Kiyah slowly opened his eyes and leaned over.
"Hey..you two. Let's feel the beat somewhere else, okay?"
"Kiyah chill. Chill. We're good. Ain't nobody complainin'."
He shrugged, going to close his eyes again. However it wasn't going to be that easy, as a rather..large man did eventually say something.
"Hey, two tone deaf mice, ya mind keepin' it down with the offensive lyrics? My kids here."
Schoolgirl B and V both stared around the plane, just looking.
"..What's your problem?"
"Oh excuse us, we're just trying to find the bitches you're talking too."
"Oh! V he must be talking about that girl up in the front! With the overbite and the freckles. Probably his wife. "
"I dunno B, she looks a little out of his league."
The man rolled his eyes.
"You two keep talkin', I'll step on you."
They both giggled, patting their paws together before speaking.
"Alright, alright. We were about to let you live buuuut..."
"BOY, NOW WE GOTTA GET YOU."
"First off what the fuck is up with that outfit? You're dressed like you're on a clense and it's not working."
"You're the only guy who'd call himself masculine while wearing New Balance."
"Is that a spray paint gold watch? "
"Chill chill. The pawn store was in the same parking lot as the Wal-Mart he bought those clothes in."
"Coming at us like you lost your mind. You better find it before we give you another heart attack Jaba The Hutt."
"Yeah man, relax. Take it nice and slow, like your metabolism."
" Better turn around, sit down, shut up, and know your place you greasy ass bitch."
"Boy you got the FATTEST titties on this pla-"
Kiyah reached over to gently rub at the heads of Schoolgirl B and V to calm them down. The large man that was just insulted was facing foward, feeling embarrassed after the word slaughtering. The chuckles from other passengers didn't help his confidence one bit. But he made sure not to speak up or even look at them anymore.
"You lucky he holding us BACK."
"We'll run your shit, Respucia. Don't you fuck with BV, we don't play that."
"Straight outta the summon circle BITCH."
They both then faced forward and behaved, nuzzling into Kiyah's now scratching hands. Essentially, Kiyah usually didn't let these two out often because of things like this. He's all for fun, but the two summons can be trouble makers. Hikari however, his spirit, was always very well mannered and composed. She was wearing a simple white dress that went all the way down to her ankles as well as white sandals. Kiyah himself was just wearing a white Nike T shirt with black Nike shorts and white socks. As far as shoes, they were white tennis ones.
So as they slowly began their descent, Hikari would go to take off her headphones and close her book, assisting Kiyah with the luggage. Schoolgirl B and V barked like dogs at the fat man who quickly ran into people afraid after that.
"Alright, so we'll be checking in too the MGM Grand hotel."
The short boy smiled, as it's always been his dream to go there.
"They might have some kind of event or something going on. Should be fun."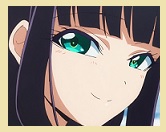 Hikari's eyes lit up happily as the words were spoken. She had heard so many good things about that hotel, after all.
"Y-you mean with the indoor gym? And the jakuzi? And the big pool?~ Ooooh, it's going to be so fun!"
Schoolgirl B and V nodded at each other, whispering.
"You ready to be a liability for attention?~"
"Riiiiide or diiiiiie BB babyyy.~"
With that, Kiyah sat down on a bench outside of the airport. Hikari was at his side, and Schoolgirl B and V were sitting in his lap. The four of them just relaxing for now.