♘ Name
This Sugiuran of time is an existences loosely tied down to the concept of time; while her existence in the PH multiverse is only short lived comparatively speaking to others she had lived many more lives than a person could comprehend. This paradox of an existence doesn't have one set name since every version of herself from every timeline exists at the same time for the blond haired child. Some may have known her by the simple name of Judith or perhaps should could been known by a more famous name known as Nero. However the single existence that was conceived within the PH multiverse goes by the name of Elaine; even though this is her birth name Elaine sometimes have a hard time remembering it. Unlike her last name which is now completely forgotten; Elaine is a name she will bring up to her employers and be the only ones that have the right to call her that at all times. Others may call her by whatever name she gives them at that moment.
♘ Title
While she doesn't have many titles because she had been well known many people would have refereed to her to has "Maid-chan". This is due to the lack of imagination when picking a name for herself seeing how her main occupation would be that of a maid. Another title which people have called her in many different
pasts
would be "The Entity of Time" this should be brought up seeing how normally Sugis would be titled "The Sugiuran of Frost" however as will be mentioned frequently she lost her right to be called a Sugiuran.
♘ Gender/Sex
Surprisingly enough through many of Elaine's timelines she had retained her sex of that as a female however it doesn't mean that every timeline was the same. In a couple of her timelines she does have exceptions in which case makes her a male instead. This is when the argument of gender and sex could come in; since Elaine does retain that she is still herself whenever pulling this versions of herself over it would only make sense that her gender would stay the same even if the sex differs. In this case; Elaine considers and views herself as that of a female even if her body would change to a male she doesn't falter on this understanding of herself.
♘ Race/Heritage
To put in simple terms Elaine was born and quickly raised within the Western Kingdom as a sugiuran despite her existence, but because of it she had felt the need to quickly leave the moment she was strong enough to defend herself. Though she had promised to never go back to her homeland she sometimes will try and sneak a couple of visits whenever she can.
♘ Origin
"Time is the indefinite continued progress of existence and events that occur in apparently irreversible succession from the past through the present to the future. Time is a component quantity of various measurements used to sequence events, to compare the duration of events or the intervals between them, and to quantify rates of change of quantities in material reality or in the conscious experience. Time is often referred to as the fourth dimension, along with the three spatial dimensions."
Elaine's origin would be sole reason for her displacement within the universe as a regular living being. Since Time is such a strange and loose existence to even begin with it would only make sense that it would be the same for Elaine; the only difference is that time is something that can be manipulated by her. While the time within the PH multiverse is set and she can only manipulate it in small doses with strict limitations, the time from different existences and time lines have past and aren't bound by the same rules. For that reason Elaine is not known to be a Sugiuran by principal since she had ceased being one the moment she was born. Thus bringing life to a loosely ended existence which is only bond by different times. With all that being said Elaine's power could create something like a paradox; seeing how every some of the different versions of herself could also be "entities of time" there would be no reason that they too could pull her out of this dimension to use as a form. However while that could be the case this only further proves that her existence is something so fragile and even if she could be brought back just as easily there is a chance that she couldn't. However this also brings up another point; Whenever bringing over another self that exists in another timeline to this timeline Elaine retains everything from them and herself. She is still herself this becomes apparent during situations like if she pulled over someone who is a male. (which was explained in gender) Due to this happening Elaine herself can consider that she is a single entity among possible thousands.
♘ Affiliations
Because of her Occupation as a maid, Elaine can be passed around to many different organizations at once making her Affiliation completely unknown.
♘ Likes
Maid dresses and Uniforms.
♘ Dislike
Losers.
♘ True Appearance Description
Even though Elaine has many different forms all of which will be explained in different areas, she still has her "true" form. This form is the form she carries around the most as she feels this could potentially be her original body. This form is that of a young female within her late teens possibly early twenties with a slender physique. Since she had this physique not due to genetics but instead of hard work and effort, Elaine it more toned then the average female which some males could find strange or even repulsive but she doesn't care. Another anomaly with her body would be that fact that she doesn't have any marks or blemishes in her pale, soft skin this is due to her powers itself keeping her body at a specific state. As for her hair Elaine has several different hair style with a few consistencies. The first would be the strand of hair which stick out from her bangs more commonly known as an "Ahoge". Another would be that her bangs which covers her forehead normally except for the side pieces, these pieces tend to extend to her shoulders. While Elaine wears her ball cap, she tries to tuck her bangs to either side leaving a chuck of hair left in the middle. The small Ahoge magically sticks out from the front of the cap with her ponytail sticks out from the back of the cap. In this body Elaine's hair is finely texture and golden, some have even said that it seems that there are golden dust in it whenever light shines on it. Lastly her eyes are a bright blue with hints of green instead of it, because of her blond hair and blue outfit her eyes tend to stick out a great deal. As a joke amongst herselves; Elaine tend to call her common facial appearance as an "Artoriaface."
As for her attire someone could call it rather "school girl sporty". She wears a blue sweater with yellow details on the seems, matched with a darker and deeper over sized blue scarf. To follow to strange pattern of yellow and blue Elaine's short are in fact pure black to off set the strange pattern leaving just her black combat boots. Because her boots nearly go to her knees one cannot see hr socks that are underneath and the same could be said about what kind of shirt is underneath her sweater. However because of Elaine's normal occupation being a maid she will be frequently seen in a black and white maid's outfit instead of the one previously mentioned, but only in the case that she is hired.
♘ Alignment
True Neutral
♘ Hard working
Elaine had to be hard working to survive up till this point and by being the way she is either when doing her maidly duties or fighting along side her master she is giving it her all. In both situations she takes great pride in her work and therefore will not hold back; if she can find a way to make a situation even better she will take her chance in doing so. Another form of her hard working nature would be the training she puts herself through every single day, if it isn't cleaning, organizing, she'll be always trying to figure out ways to better please her masters. With this mindset she feels that she could never be the best she can be and always strives for something better with as much self discipline she gives herself credit for it could only prove her hardworking nature.
♘ Composed
Another thing a maid should take great pride is being composed during every and any situations. Keeping in a neutral position and not allowing her feelings on matter standout unless asked is something that required a lot of self discipline. Though not everyone is perfect and there are time when even she will lose her cool; with that said however, Elaine prefers to keep those small slip ups at a minimum. If you were to talk about matters in fighting the situation does change, a maid normally doesn't participate in such violent manners so she takes on a knight approach. She'll keep a cold upfront so her enemies doesn't take control of that however as long as her master is there her emotions may show it's to protect them.
♘ Hypocritical Loyalty
Something Elaine isn't proud of is her flaky loyalty to her masters. Her main goal in life is to protect and serve someone who wishes to better themselves as much as she does, but is also extremely strong. Depending on how she is treated or even how their perform Elaine has been forced to break away from them. This makes her very hypocritical whenever she speaks of honor or loyalty; especially she is known to ditch their master after a battle to try and join the winning side. In her own sick way she tries to justify these actions on showing shame to those who disappointed her. This however is connected to her fighting aspect of her life and as a maid it doesn't really bother her as much; the chances of her leaving someone while strictly only being a maid is rather low, but still doesn't change the fact of what she does.
♘ Dedicated
Mentioned earlier, she is still very dedicated to her work and serving under another. Even if she switches Masters of looses another, she will always try to find another person to work under, being dedicated still falls underneath her hypocritical type of loyalty, but when she is with her Masters she will do anything and everything to make sure that they are happy with her services. Another method no matter how rude others would perceive this as, she will refuse to remember the names of her Masters for fear that she will become emotionally attached to them; this to her proves her dedication to serving under many, rather than one forever.
♘ Strong Willed
Even when placed during abusive relationships from her Masters or is brought to great shame by them, she will never lose hope about serving them; though many think of this as a sickening thing. Since she has loose morals over loyalty this is one of the many things she can hold strong about being, being strong willed and still carrying on with her duties is a thing that makes maids would need to be able to do; this also goes for fighting as well. If a master were to tell her to jump into a battle that she feels like he would't win, even if she wouldn't die she will still need to be strong willed enough to continue on till the end.
♘ Outspoken
Even though she tends to keep on her composed self, if someone were to somehow fluster the woman she will become very
outspoken
. Others would however say that she would have a sharp tongue, and most of the things she would say wouldn't be very positive, if she were speaking to someone how wasn't her Master then this sort of quality would be seen more frequently, but most of her time she'd rather get to know the people around her than to criticize them over her own flustered mistakes.
BDSM Test Results:
Elaine was conceived by a young couple who lived within the major capital of the western kingdom, They weren't the richest bunch however they also weren't the poorest. Her father was a simple knight while her mother was a stay at home baker, using the front of their home as the store front. Elaine can't remember when she was able to be connected to those of different realms or if her origin had to reach maturity to affect her. As far as she was concerned she was like this all her life, it wasn't until she was capable of talking that people begun to notice large differences in her. For a child that never ventured out into the real world she'd know things such as war or love that others couldn't explain it didn't take long for people to become interested in her and try to abuse the foresight she had. Unfortunately for them or fortunately for her she was unaware of how to manipulate her powers for people's greed even though she could be connected to herself in the future she found that it was constantly changing. With each new choice made by herself or another person created another timeline, the vast amount of selves and histories were nothing but hell for the sugiurans. Somehow walking through a street could have given her thousands of different outcomes of how it all would have ended; she did learn that if she died in any timeline it would stop giving her possibilities. At least then she'd be able to have some peace of mind. Even though this did bother her parents some it wasn't enough to make them want to shun their only daughter; in fact her father had found that it could have been of some use. With possible abilities such as these would create a super solider to help reach the western kingdom's dream.
Sugiurans unlike humans age very quickly, so while people would have believed her to be just a young child she was then technically an adult. This meant that her father took no time in trying to get into swordsmanship and comparing to how Elaine is now it would have been never thought that swordsmanship was something she disliked. However with learning how easily it is to lose someone's life just based on a small choice; she didn't want to loose any time without her precious family members. To say in the least training was extremely difficult for a young girl to participate in without any prior warming up, Elaine was constantly tired, hungry and injured in some way or form. While nothing was life threatening and was something that was commonly accepted within her hometown, it was still straining.
Elaine's heart wasn't fully into her training until the first incident had happened. It had never occurred to her if there were multiple version of her from different time lines one of them would have developed their powers faster than her own, and with her focusing on other matters it would only make sense. The incident when she got up early to get a head start on her training after getting dressed and leaving the door she was greeted by both of her parents in a panic. Her mother was hysterical and her father was trying to get information out of her it wasn't until that she turned her head towards one of the windows that she realized that something was amiss. It wasn't morning at all in fact it was night time, fear was settling in. If her powers were capable of pulling her out from different timelines wouldn't this mean she could disappear at anytime? Does this mean she isn't just herself anymore?
The sugiuran begun to realize that she wasn't just herself anymore, these different memories and visions of different timelines were just extensions of herself and everyone of them could potentially destroy her reality as they spoke. Her parents begun to become overprotective of her, her father being way more reluctant to teach her anymore and her mother constantly requesting her to stay at home and "help with the shop". Having to see in their eyes the never ending worry in their eyes was heartbreaking, but to Elaine she wasn't their daughter anymore. She depended her life on training at that point, if she couldn't find a way to make herself stronger than the rest of her |selves" then she'll have to live in this fear of being pulled again or worse be switched. For the sake of her family Elaine pushed herself to exhaustion every single day, and while it did backfire on her she still never gave up on this small dwindle of hope.
Elaine had a goal in mind for when she was going to leave the sugiuran lands once and for all, but as that goal was approaching she was brought with another surprise. It seemed that that her parents at least never gave up once, and her mother was expecting pretty soon however it would mean that Elaine would have to leave shortly after they were born. The idea was heart wrenching, but it needed to be done however she didn't want to have her new sibling see Elaine before taking off. So unexpectedly Elaine had taken off earlier than previously planned without even leaving any sort of clue to her family in where she would have gone. To say that she straight away left the sugiuran realms wasn't quite what she had done; leaving her family was earlier then expected but she wanted to have at least some more skills under her belt before leaving completely. Mainly she wanted to learn some Sugiuran, at the time the only magic which was common was Ancient magic and it was child's play for her to learn the basics. With the understanding of magic Elaine was starting to see how she could manipulate her own origin on ways she never thought of before; the first thing she wanted to accomplish was a way to anchor herself to this timeline, something that was extremely difficult however possible in a sense.
It was unfortunate however Elaine believed she wasn't apart of the same race as her people anymore and so by leaving the Sugiuran realms herself would be disattaching that side of her. Unfortunately Naivety was her strongest suit when she was younger even something simple as seasons was a strange concept to her. So with her entering the human world without doing proper research was distracting to say in the least, with her trying to explore her own origin and having such strange wars over the simplest thing was so weird. It was almost seemed that the human world was only created to be a large scale arena for those with higher power to show off on. Two things ran the human world now, Power and Money and unfortunately for the new resident she had neither of those for now, however with the random scatter of battles that littered this earth it wouldn't be hard to find a job or two. By acting like a competent Knight; Elaine started to higher herself off to different people taking the time to hone her battle skills as well as her own swordsmanship to others. While not every person she sold herself off to had the greatest intentions she was in her own way fulling her duty and somewhere along the line the act of serving people and happiness begun to mix together.
By enduring she found that living as so much better, by helping others she found that it made everything more colourful but there was a small problem with everything. She still wanted to reach the top ranks, money was only enough for the commoners to be the top, but the true powerhouses controlled everything. How was she supposed to reach such a point? Thus begun to string of abandonment to those who couldn't keep up with fighting; she really doesn't mind trying to train people in fighting or protecting them, but if they won't put in as much effort as her then she sees no point. She did however respect that they were her master, and she didn't want to leave them without some sort of act to prove that. So as to not leak any of their information around she had set it up that her memories would reserve itself on anything that had to do with their contract. She wouldn't remember their names, who they were, if they knew the same people as her, nothing. It was truly better this way, and she never had to worry about a huge block of memory missing seeing how she could easily fill it up with the thoughts of other versions of herself.
As Elaine progressed further in her abilities she found that anchoring herself to this world was drawing closer to impossible, she was capable of ingraining her existence into it, even making herself the original of all her selves however to make her disattach to all of them and be just herself was impossible with her powers alone. If it was impossible then embracing all of the others is the only way to go, she had to become the one thing she feared in order to insert her dominance. Pulling others to her side was an easy task for someone who has experienced before hand which also made it relatively easy for her to ward off any other attackers if they wished to do the same to her. Elaine rightfully claimed her place was the original and the internal struggle wasn't ever going to end for her until she died, she knew this but she was at least a bit more at peace. She wasn't a sugiuran anymore however, she wasn't a person anymore.
She knew this fact very well, and had come to terms with it, but sometimes… She just wants to see how her family is faring after all this time..
♘ Sacred Weapon
(What special weapon does your Sugiuran intune themselves with? What does it look like, and what abilities can they focus into it or gain through it.)
♘ Name
(Does your Sugiuran have abilities in which they naturally gained either by their origin, or by training?)
♘ Techniques
♘ Medical Attention
Due to Elaine's purpose of protecting her masters at all cost, she can't always rely on her magic to patch them up. Being a few steps ahead of her opponent is the most important thing any knight can do; so she trained and took in precautions on what to do if she were to loose her powers due to an enemy's ability. With that being said medical care is super important in a battle and even though she isn't as good as someone with a PHD, Elaine does have an adept understand in the field nonetheless. She can effectively and quickly patch up wounds using household items or even things found in the wilderness.
♘ Immune System
A lot of the most easily accessed deadly poisons can be found in nature, these can be found in forms of small animals or even plants. Since Elaine has to travel alon most of the time and she doesn't necessarily make the most money in her profession the young adult has to eat many things from the wild. She can carefully pick out which plants are safe and which ones are dangerous through trial and error. She had becomes so obsess with finding way to protect her master that she has even tested different poisons on herself to build up her immune system. With that being said it wouldn't be strange that she would go the extra distance to deal with poisons from other animals and venom from the constant attack against her immune system it had to either give in or get stronger, luckily for her it was the later. With a near perfect immunity to common poisons Elaine can take on home made poisons and even strange abilities with relative ease, but it doesn't mean she immune to them completely. Depending on their effects they can still be deadly to her, however with that also being said with each time she survives a poison her immune system had learned to build against it making the next time not as easy to effect her the same way.
♘ Pain Endurance
If it hadn't been made a point on how well her pain endurance is then allow to be elaborate on it now. Elaine had gone through so much training to make sure her body can be appropriately used as a human shield it wouldn't' be called what a "normal" person would do. Her daily practices in either early mornings or late nights (depending on when she needs to bathe) is to repeatedly apply pain and injuries upon herself. his can be done through mutilation, stabbing, poisons (as mentioned before) pretty much anything she can think of. This is to better practice her regeneration in and outside of just her time magic and it's also to prepare herself for the pain she'll feel in battle. She never wants to forget these sensations because if she gives herself into them due to her not being prepared it could be seconds away from reacting to another attack. In life or death situations for a tank, pain endurance while being the scariest to have too much of is also the best thing to have.
♘ Maidly Duties
Elaine or was better known as Maid-chan, is in fact a maid. She is adept in cleaning, cooking, organizing, and simple house duty activities. While some may not believe this is an important job, she feels it's necessary to keep care of her masters in and outside of regular day battles. This could also be used fro crime as well, were come masters have even asked of Maid-chan to clean up evidence in crime scenes to manipulate to make it look like someone have done it. Another useful thing about this is her cooking and how she cold easily tell if the food has been tempered with. Discolouration, among other things are huge points in which any person can see but late off normally but not for this maid. This is however one of her very domestic qualities as a person, and while she does have a secret fetish for wearing maid clothing it isn't the reason why she does these sort of activities.
♘ Weapon proficiency and Hand to hand
Having been raised within the Western kingdom the idea of weapons and fighting is not unknown to the entity while growing up. One of the first thing she started to do was in fact pick up a sword and trying to build her body strong enough to handle heavy armor. Elaine had never heard of what have become of her precious homelands since she left before the lost of their king, but during the years of her stay it was an honor to be able to become a knight for the castle. Having trained day in and out Elaine can gracefully handle herself with a two handed sword, her most preferred weapon. Sometimes she will muse herself with duel wield, but that is only when she is really confident in herself or is within her original form. Elaine had build enough strength that even with her dual wield she can swing it with only one hand, however it does cut down her her power a great deal, but sometimes the extra hand is so worth it. Now when it comes to her hand to hand combat it isn't as refined as her swordsmanship however do not take her lightly. Easily finding someone center of balance and using the moment of her enemy against them, Elaine can quickly use their body to create opening and gaps in their defenses. If it's not to create openings Elaine's trained strength can easily throw in a few kicks and punches for more offensive uses then utility; sometimes to win a battle one must play a bit dirty. With that being said there are many things in which one can do with the strength that she can built up, and since she had never focused in training in one sort of martial art and rather picked and choose what she perfected there isn't any sort of "style" to her.
♘ Regular regeneration
o
♘ Sugiuran Mystic Eyes
Limited Causality Perception.
To the untrained eye, this ability almost seems like precognition, but instead of actually seeing the future, the Sugiuran is instead able to "read" a situation and instinctively will map out the most efficient and crucial actions and reactions that need to be taken to reach an optimal result. While it is not that different from how a normal person will calculate and react to a situation, the magnitude to which a Sugiuran is able to perform this action is astronomical. This trait makes the Sugiuran people absolutely devastating combatants due to their cognitive prowess and their planning abilities that draw straight from this capacity for perception in addition to the drastically increased reaction time that comes from this ability.
♘ Sugiuran Magic
Unlike most Sugiurans Elaine wasn't able to stay long enough to learn a large amount of sugiuran magic, however she did pick up on a few spells she thought would be important to her line of work. Listed below of the common Ancient magic abilities she learnt.
Name: Boundary Field of Alert
Type: Ancient Magic
Subset: Spiritual
Rank: E
Effect: A basic spell not suited for combat. It can be erected around a rather large area and will alert the user of anyone entering, unless they can completely mask both psions and visibility, since the field checks for both things. Nearly all Sugiura are able to at least protect their own home with one of those. If the user is asleep, he/she will instantly wake up once someone intrudes the field. This is an easy skill to learn and doesn't take long to master.
Name: Boundary Field of Hiding
Type: Ancient Magic
Subset: Spirtual
Rank: D
Effect: Another basic shielding spell, this renders an object or person inside a seal on the ground, drawn out of the Psions of the user, invisible to the naked eye. However, the Psions can still be sensed, and the object/person is still there - noises can be heard, and the objects can still be touched. The largest recorded Boundary Field of Hiding at one time was big enough to fit Shimura's mountain into it completely. It needs a constant supply of spiritual energy to stay active. This is an easier spell to learn, but it's not as easy as most so it takes a bit of time to use.
Name: Surrounding Shield
Type: Ancient Magic
Subset: Spiritual
Rank: D
Effect: The user creates a shield of solidified light from their palm that splits apart energy attacks as they make contact with the shields surface, causing the energy to dissipate, it's a technique, that can be utilized in a similar manner to the Rho aiuas, Spell. This is one of the easier spells to learn doesn't take as long to learn.takes a longer time.
Name: Battle Scream
Type: Ancient Magic
Subset: Mental
Rank: C
Effect: This ability can only be activated twice within the same thread, and effects every person who can hear the scream. How to activate it is by using their own voice or scared weapon to create the piercing scream, what it does afterwards is mentally effects any person deemed as a foe within earshot. If they have no way to deflect this attack it will focus their attention towards the user making them drop whatever they were doing to attack. This is because it makes people believe that the caster is a better target then anyone else around; the effects will last for 10 posts and wear off if someone else counters it with an ability or the affected become unconscious.
Name: Coiled Silk Force
Type: Ancient Magic
Subset: Physical
Rank: C
Effect: is based on traditional Chinese martial arts, it is a magic technique that uses the entire nervous system to create a spiraling force at the point of impact that serves as both an offense and a defense. The user will channel their Psions through their body and create a rotational, spiraling force of energy around their body. The most conventional use of this attack is to coat the user's limbs with this energy and impressively increasing the puncturing power of physical attacks, akin to the difference between a musket ball and a conventional bullet. When used around the body, the user is able to deflect some of the force away from their body, dampening but by no means negating, incoming attacks.
Name: Distortion Field
Type: Ancient Magic
Subset: Spiritual
Rank: C
Effect: This creates a spiritual essence around the user, the essence is like a calming wind, but it contains very dissonant and powerful energy, that can burn the opponent or cause massive circulatory shock, within their form. it surrounds the user's body in a barrier field, of magic. in which any time they should try to strike, the attack or damage inflicted on the user, is then countered, inflicting damage onto them. it only last's for a few, and takes no use of psions, as the aura is mysterious, it only takes a calm mind,. the field, reaches to about 10 meters of the being, if the opponent can fire off long ranged attacks, and catch them off guard, the barrier is rendered useless. This is a medium level skill and as such takes not as long to learn but longer to master.
Name: Steel Qigong
Type: Ancient Magic
Subset: Physical
Rank: C
Effect: Steel Qigong is a magic technique that uses the body's physical energies to layer the limbs or the body in a defensive, magical armor. When the armor is utilized around the body as a whole, the ability is equivalent to an Arrancar Hierro and its effectiveness scales with the Sugiuran's Magic Ability. If it is used to reinforce the hands, the user is able to block all forms of spiritual and conventional weapons as if they were clashing with one of their own, allowing the user to stand toe to toe with an enemy Zanpakutō or Sacred Weapon as if their hands were made of the spiritual metal themselves. The technique involves covering the desired area of skin to be reinforced with a high density of Psion's, which fortifies the Eidos of the skin to incredible levels.
Name: Contract (Unique to Elaine)
Type: Ancient Magic
Subset: Spiritual
Rank: C
Effect: While this used to be an ability that she gave to everyone she has know deemed it unfit to give it to random people. This ability essentially gives a person nearly full control of Maid-chan's actions creating them her new "master". This contract will appear as a marking upon the master's body, which is mainly located on someone's hand however it can be anywhere they wish these markings can be split into three different groups. to understand these groups it's better to understand the purpose of this marking in the first place; what these markings allow is to give an unbreakable command to Elaine and forcing her to follow it without fail. This is why it's split into three because the average mark only allows three commands; if you use a command one of the markings will dissipate, and so on so forth. While the wielder has a command mark will undoubtedly be loyal to them normally and follow their commands as such however her contract is only temporary. She's looking for people who is strong or will grow strong in no time she isn't the type to fight for the loosing side so with each loss the marks will be used up automatically to keep her with them. If the marks completely vanish then Elaine has no reason to stay at their side, however this also means that she has the ability to refill the markings herself or even add more markings if she wishes. with all that being said and done she does have it set up that if she wishes to break apart the contract for good then she'll loose all her memories about the contract completely. This is to ensure the safety of her masters just in case someone tries to get information out from her. with that being said, she isn't likely to get right back into a contract with someone she just lost memories of because she'll know that they had a contract due to the residential psions still in their body.
Name: Contract Attract (Unique to Elaine)
Type: Ancient Magic
Subset: Physical
Rank: C
Effect: This ability can only be targeted to the people who are in a current contract with Elaine and are within a 100 foot radius. This ability targets a person and allows the Maid to summon her to their side however within normal circumstances she can only use this ability twice before showing signs of great fatigue so she tends to reserve these for important circumstances.
♘ Natural Abilities
♘ Incredible Healing
While having an adept understanding of healing as well as the ability to manipulate time upon herself with relative ease Elaine is known for her incredible healing potential. By her origin in graving into every cell of her body Elaine is capable of using time magic to heal over her wounds much like any person's regeneration ability. How it works would be her body receiving a wound, for this example we'll use a gash on her leg; once she received this gash on her leg it takes only a second before a strange magic circle to appear over the wound. Depending on how you reprieve this circle some may say that it looks almost like a clock dialing backwards, while it spins backwards the wound starts to reverse itself ultimately healing her. Elaine is capable of doing this without touching her wounds and because of the constant training and testing her body limits her body can automatically react to foreign substances in her body as well as injuries that occur unexpectedly. However this flashy way of healing isn't to make it obvious that she's healing but it also leaves open for someone to destroy the process as well. Depending on how deep or life threatening the wound is the longer the magic circle will stay activated, any person can destroy that circle forcing her body to revert to it's natural methods of regeneration. with that being said if she were to get something small like a paper cut the circle will only appear and disappear just as quickly and it's size would be much smaller than losing a limb. If she were to loose a limb then it would take a post or two too completely regenerate, if she were to receive something like closing the lower half of her body that would take much longer to heal over if she doesn't die in the process. It is possible to shut down her regeneration magic instantly by removing her powers, but it create a strange paradox which will be explained later on.
♘ Healing Others
Her time magic when used on other people are not as effective then when they are used on herself. Unlike her regeneration these heals are not subconscious and she is required to touch the wound in which she needs to heal, while she isn't limited on the bounds on how much she can heal them for the amount of time for the magical circle to disappear is substantially different as very deep gashes would take a post, and losing something like a limb or worse would take twice as long. She can quicken it to the same pace as hers if she stays in direct contact with the wound, however the chances of her doing so while in a battle are pretty slim.
♘ Flash Step
To call this a flash step is a bit different then it actually is, the best way to explain this would be more of a fast forward step, but that's too many syllables. Since Elaine has such amazing control over time within her own body and she can reverse time, it would make only sense if she could fast forward it as well. By speeding herself in this sort of manner, her regular flash step is replaced with something a bit more customed to her, it doesn't mean that she looses the ability of her original flash step, but she cannot travel as quickly or great distances like this one. She can easily throw herself teen feet away without suffering any forms of internal injuries, and because time was manipulated to cause this effect there is a delay sound from her activating this ability and landing back on the ground. While it is possible for her to use this sort of flash step repetitively it will start to have side effects after the fifth time in a row causing internal pains, dizziness and accidentally undoing previously healed wounds.
♘ Landtimes
By projecting her powers onto any form of surface, Elaine is capable of leaving an engravement of magic at which can be used at a later time. By coming into contact with the surface of her choosing Elaine places another golden like magic circle upon the surface, this time it's something that can't be broken because with any force that is applied to it will set it off. Much like the traditional landmine, this time ability is very sensitive and only requires some sort of weight to activate. When it does activate anything that touches it slows down so much they are nearly frozen in place. Since it cannot freeze only part of an object and has to freeze the whole object, it will continue on it's course normally for one whole second. Something that is extremely quick in real time is dreadfully slow for the person or object keeping them wide open for any upcoming attacks. These magic circles will stay visible at all time unless Elaine wills it so. If they were to disappear the speed is reduced down to half instead of it's extremely slow pace before hand, however in either case Elaine is immune to these Landtime's slow and is unable to activate them with her own body.
♘ Eye of the Storm
By sacrificing her landtime ability Elaine can have full access to this form instead. By placing her hand down on the ground beneath her a singular and large magic circle will appear around her position. It stretches 20ft in diameter and shine the same gold colour, however over a delay of a couple seconds the magic circle will brighten till it's a pure white. Once it does everything outside of the circle will experience such stagger slowness that blinking will take a second or two. This can be reversed if they were to walk into the circle again or wait out the 5 post limit; Elaine cannot be fully immune to this ability since technically it's a global effect, meaning that if she were to step outside of the glowing circle she'd have her speed reduced by half. Eye of the storm is such a strong ability that it can only be used once per thread.
♘ Another Chance
This is an ability that Elaine tends to carry around her in case of emergencies, because it requires a lot of energy to create Elaine spends days slowly putting her time magic into this special ability. Only available once per thread; this ability grants her "another chance" after receiving an instantly kill move upon herself. Once the female has been pronounced dead the ability will unlock itself reversing the time around the wound completely. By doing so she uses up all the energy she stored up for this ability and is unable to have access to it once more, thus being a once per thread. Afterwards it would tae her one complete week to reset this ability. With the power she has now this ability can only be used upon herself and while theoretically possible to put onto other people it normally starts to decay after a while.
♘ o
o

Joushou (上昇, Ascending)
♘ Armor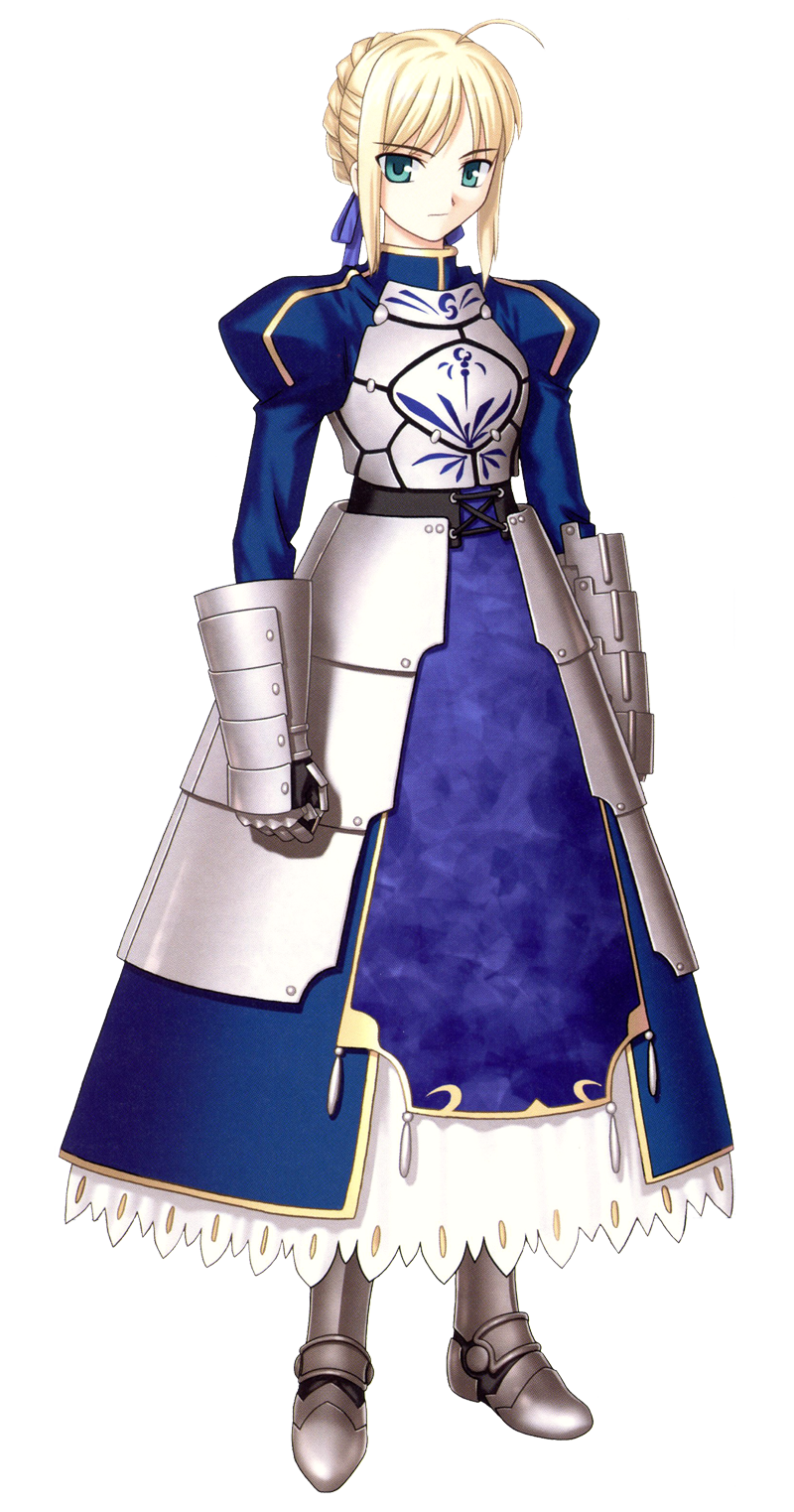 ♘ Joushou Abilities♘ Invisible Protector
Elaine is known for being a "tank" or a knight of some form and what is a knight without their armor. Maid-chan however doesn't have regular armor much like other people as it's created from her abilities and then further manipulated by them. Rather than what the name implies the armor isn't completely invisible instead what it's doing is using her psions to create an optical illusion, however its only a cover up. Whenever the female moves the illusion will have to readjust itself appropriately creating a weird warping look before fixing itself and even depending if her armor gets wet it will reflex any light source at strange angles. So if her opponents are not paying any sort f attention to the female's body and just trust in what they can see their brain will have a much harder time picking up these small details. It will however become very apparent that something is amiss whenever they try to physically attack her and it bounces off from her with a metallic sound. If the armor becomes damage it will temporarily reveal itself while it repairs the damage part, once the damages has been fixed it will revert back to being invisible. The speed in which it can repair the damage vary depending on what sort of damage was dealt to it. If her armor has small dents, scratches it will be repaired within the post and anything that shatters apart of it, and/or breaks a piece of it will be repaired in the next posts. If however her entire armor were completely destroyed it will repair itself still but within three posts.
Other than the visual appearance, or lack of and why it's like that it does hold some properties of it's own. This armor is proficient at blocking both physical and energy (magic, reiatsu ect) like abilities like any armor can with bladed weapons. But much like it's weaker counter part it isn't invincible; depending on the strength of the attacks it will start to wear and tear at her armor, cracking it and even breaking it. One of her more stranger (or terrifying depending on how you see it) Maid can even remove the armor from the exterior and make it interior. Bone breaker as she likes to call it is used normally under extreme cold conditions; there are many reasons for this but for one of them would be the cold weather would start to freeze her armor. If it freezes her armor, moving within it will become difficult and destroying it will also become much easier as it's more likely to shatter, and another would be from frostbites. Any skin attacked to the armor would become extremely cold and cause horrible frostbites upon contact. When she uses Bone breaker the armor will merge into her skin and cover and protect her organs and bones making it very difficult to cause internal injuries. While she isn't completely unkillable doing so like this does become much harder which makes you wonder why she doesn't do this very often. The reason for that is because it comes with some serious side effects; when switching the armor from the outside to the inside she will be unable to move of any sort. Using abilities dodging, or even taking a step will become unbearable not to mention excruciatingly painful; her body has to recover from the shock of having metal suddenly form around all of her important body parts. Sometimes it not uncommon for the female to accidentally cause temporary damage together while going through this process, but when under super cold conditions it's the best rout to go since it keeps her armor from freezing.
♘ Protect
Not only would she be able to create pieces of armor upon herself however she can pass it onto others, they do however have some downsides comparatively speaking between Elaine's and their armors. Their Armor unlike Elaine's cannot regenerate over time without having some sort of physical contact with herself, or unless an ability has been granted to them. Another is that their armor is not nearly as strong as Elaine's and can break much faster from far smaller hits. Another thing would be that they do not have the Bone Breaker ability, meaning the weaknesses that come with the cold cannot be removed by inserting it inside of themselves. Even if Elaine were to use Bone breaker it is no longer connected to her main armor plate and there for would not react to the change. However whenever she does heal the armors of other people it also has a small effect in which heals the user as well, even though it is minimum it can still be a game changer in intense battles.
♘ Joushou Magic
Name: Ritual of the Strong
Type: Ancient Magic
Subset: Physical
Rank: D
Effect: This spell is something she can place upon other people's armor that she created for them. This strange looking blood seal needs to be placed upon one piece of their armor for it to be in effect. How it works is that the seal will use some of Elaine's powers to raise the strength and durability. Unfortunately for her Elaine is unable to place this seal upon her own armor and if the seal gets damaged or removed it will revert completely back to normal. She found that her limit is around 10 people at the same time no matter the distance from herself. She also cannot remove the seal unless she physically alters it or if the wielders dies while wearing it. This doesn't effect their skills as it only effects the armor that they are wearing.
Name: Seal of offense
Type: Ancient Magic
Subset: Physical
Rank: D
Effect: Essentially the same concept with her armor seals this is a spell that she can place upon other people's weapons. This strange looking blood seal needs to be placed upon weapon for it to be in effect. How it works is that the seal will use some of Elaine's powers to raise the strength and durability. Unfortunately for her Elaine is unable to place this seal upon her own weapon and if the seal gets damaged or removed it will revert completely back to normal. She found that her limit is around 10 people at the same time no matter the distance from herself. She also cannot remove the seal unless she physically alters it or if the wielders dies. This doesn't effect their skills as it only effects the weapon that they are using.
Name: Charms and Enchantments
Type: Ancient Magic
Subset: Physical
Rank: C
Effect: This is another spell that acts like another layer to the first two seals, by placing some of her time magic upon the seal she can alter it's purpose ever so slightly thus giving it a boost. By merging the seal within the weapon or armor piece it grants the ability to slowly regenerate overtime. However this is based on it's "original state"; the original state can differ between each armor piece or weapon and is decided based on the state she first placed the seal on. These seals are entirely visible like the seals are since they merge with the weapon/armor itself, but there are still ways to dis spell the enchantment. The person would either have an ability to reverse or even remove her ability, completely destroy the object that was enchanted or get the object out of her range. Since the ability makes it much harder to completely destroy whatever the object is due to it's "healing" it now has a distance limit to Elaine; this distance is 150ft or around 45 m from herself.
Name: Targeting Them
Type: Ancient Magic
Subset: Physical
Rank: C
Effect: Much like her ability that focuses everyone upon herself, this ability allows her to choose a target instead, but if she chooses a target none other than herself then the effects are much shorter, in fact it's cut down to half. This ability raises their aggression and only works on though she considers to be her enemy, to though to are more susceptible to will power spells it make even make them go into a 'rage-like mode' This mode wouldn't give them much use of their abilities and they would focus on more physical damage. Depending on her willpower tier they would have to be one or two steps under her tier.
Name: Heal Thy Suits
Type: Ancient Magic
Subset: Physical
Rank: C
Effect: As the name applies every person that Elaine places this spell upon will have their armor pieces patched up during the battle field without having to touch them directly. While it isn't like most healing magic, where they use either a neutral magic or even holy magic to heal people, Elaine uses her well known time magic to reverse the damage upon them. It's much similar to how it was for her to heal herself or even other people, however it isn't a constant use of her powers over something tiny like scratches and bumps. The amount of energy it would take would be ridiculous on the entity it becomes unworth it, but instead this ability gives the uses an activation code. By verbally saying the "secret code" designed once the spell is activated any and all damage will revert itself using her time magic. Once used the spell will no longer be attached to their armor and cannot be reattached for another 5 posts.
Name: Heal Thyself
Type: Ancient Magic
Subset: Physical
Rank: C
Effect: This spell can only be used with people who have the advanced seal upon their armor pieces. With this spell it add another buff however it can only be applied on a few people at a time. The effect sin which it takes is to use the regeneration abilities of the armor towards the user as well. In short this means while the armor is healing itself it will use some of it's residensial magic to heal the wearer, since both use time magic this wouldn't be any extra effort on Elaine. The maximum amount of people she can place this only is 5 people and it's fate is decided the exact same way as the seals; if they get destroyed in some way this buff will go with it.
I'll Shoulder your Pain: This is the most beneficial for the employee and employer, but she can use this abilities on other allies. This ability is a form of healing that takes a sacrifice rather than taking her energy. Instead of using her magic or energy to heal someone instead she takes on their wound as her own [or half of it, if it's not her employer]. This ability can be used for someone who takes a fetal wound, but is extremely dangerous for Maid-chan and is most likely never used unless if she knows both of them could survive. A huge downfall of this ability isn't just she gets a new wound on herself, because she is capable of healing that, but she experiences the pain that the person felt while receiving it. Sometimes an extremely deadly wound even when halved can be excruciating. For this ability, that is another reason why she tries raising her pain tolerance as much as possible so she could some how withstand the pains of her allies.
An Unneeded Sacrifice: This is a super strong ability and it takes a lot of her energy, so much so that it forces her back down to her first release. This ability acts just like her one up ability but can be used ONLY on her Employer, unlike when it heals herself this will only be able to heal the other till they are not dead anymore. It does not revive them back with full health and it has to be done before the contract is completely broken. Which means she has a ten second gap before choosing to revive them or not. She rarely ever chooses this route and it causes her to lose all her offensive magic since her guardian beast isn't with her anymore. This is a one to two post move and if someone kills them again while healing, she is unable to do this ability again, because she'll be in her first form.
Our Wounds: Another Offensive ability which requires her to be very close to the enemy, this is an ability that will seal the fate to both her and her enemy. This ability is extremely dangerous for both parties and will sometimes be used to further influence negotiations through force. This attack requires a few steps; the first time create wounds on both parties, and connect them together. This is making a connection between the two pains before begging Kono-hana to seal their fates. This is only temporary from the lack of power she has access to in this form, but in short any wounds they receive will be mirrored to the other. Their own healing doesn't effect the same way since it is only connected by wounds. Examples of such would be; Maid-chan gets a third degree burn upon herself, but heals it off within three minutes, while her 'fated partner' receives the same burn, but heals at the same speed of a human. Self-inflicted wounds are also capable of transferring over to the other, but wounds that were already caused do not get transferred. The ability only lasts for 7 posts.
Phoenix Down: Unlike her other abilities which forced her to be unable to move, this ability allows her and Konohana to mix together, giving Maid-chan that extra little boost of healing she needs so she can continue fighting if need be. It only gives her an extreme healing boost in the beginning before she carries out her abnormally fast process, however she is capable of being murdered again in this process. This Phoenix Down ability can only be used twice in one settling but in doing so will completely deplete her of all her energy and force her to shut down, therefore the second time she revives will be done immobility like her previous ability. She cannot pass this ability down to others since she can take on other healing ability, The Sakura Tree is the only revival ability in this form that effects other people. If she uses The Sakura Tree ability and then used Phoenix down, it would use up her energy the same way as two Phoenix downs would
Shared Bonds: This ability much like the sharing wounds ability were they were fated to share the same wounds works the same way as this one, but it also bounds them within a certain distance of each other. A ritual knife is used in this process and after transferring the two bloods onto the knife when stabbed into the ground, each person cannot leave within a 50ft of that knife. It cannot be removed until one person is unable to continue their battle, that would normal lead to death or passing out. The ritual itself is easily broken, they only have three attempts of trying to connect the blood together before the ritual would need to be repeated again, anything during the process to stop the knife from stabbing into the ground at the end, still counts as an attempt. What happens when a person tries to leave the area of effect? Will the ritual would start to reject the one host and starts creating wounds that will not transfer to the other host. The wounds will start off small as in warning, thin wounds like paper cuts or bruises will start to form, before they become bigger and more life threatening. This ability can be canceled about by the one who started the ritual at any moment.