THE SACA DILA TEMPLATE
Enter The Saca Dila Character
非再生可能
I. Basic Information
» Name:
Red
» Age:
25 (same as Hayato)
» Gender:
Male
» Race:
Iramasha
» Association:
Hayato Nishi
» Appearance: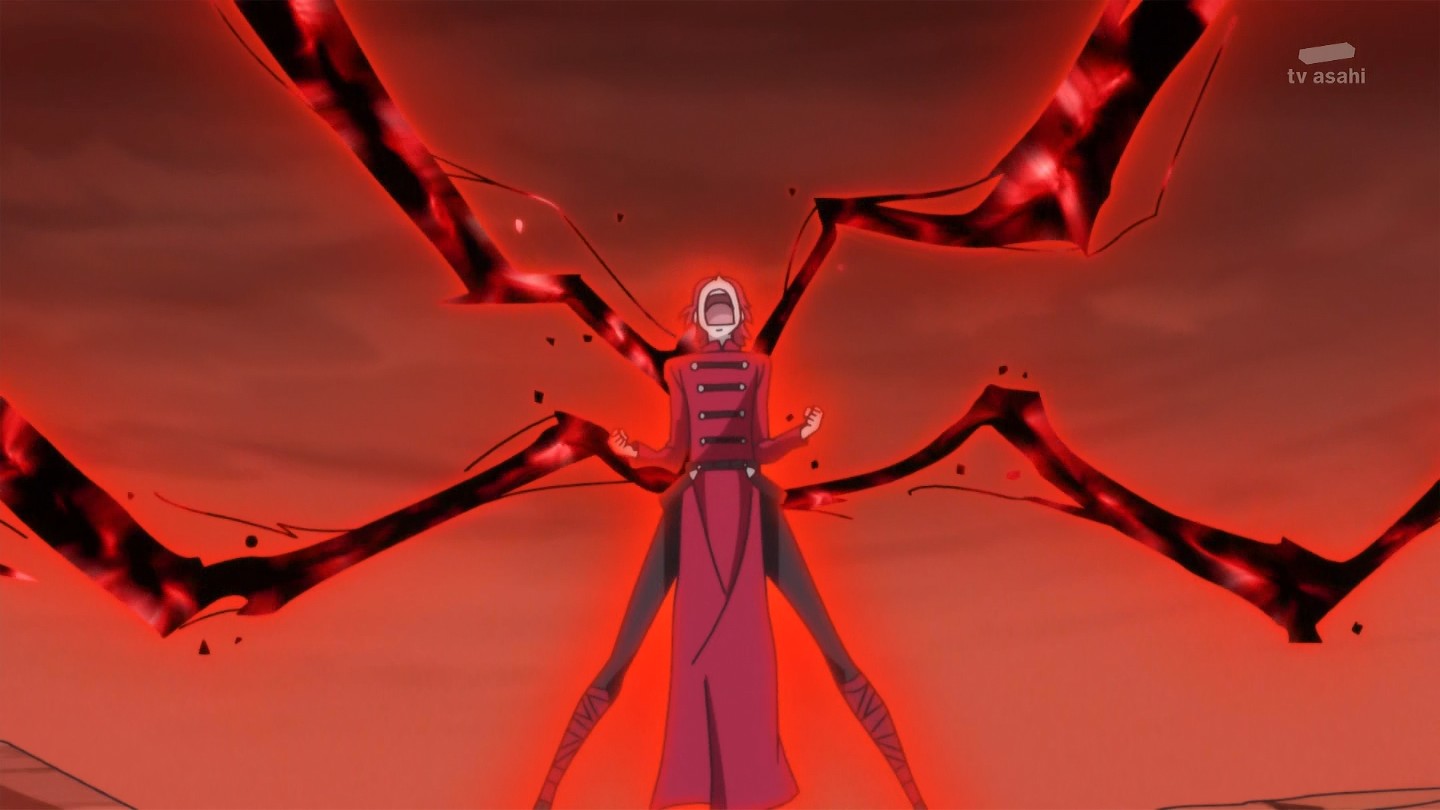 » Purpose:
HIs original purpose was to be an antagonist for Hayato in his own storyline. During the events of the first Black World invasion(?) he came out full force to confront Hayato with the harsh truths of his life. He tried to take over the park in Karakura, but his tactics hardened Hayato's willpower to fight. In the end this led to Hayato's final power growth and rebirth as an Angel Iramasha.
II. Personality
» Personality:
Red is more "touchy" than Hayato, that means that he is more forward in his advances towards people, he doesn't mind getting up close and personal and displaying his emotions towards others, an example would be kissing a woman's hand to show his thanks. While he was much more aggressive in all his actions before purification, now he has mellowed out more, not letting emotions consume him to that point. In many aspects he portrays the opposite side of Hayato, as he was born from his feelings of hopelessness, hatred, anger, and depression. He will often portray those feelings when Hayato has to feel them, as the fusion of them took those feelings and separated them from Hayato and placed them into Red.
III. History
» History:
He was born from Hayato's darkest emotions shortly before Hayato discovered his own powers. Throughout Hayato's life in Karakura Red used his own powers to challenge Hayato's new powers, by creating monsters from peoples dark desires.
Things came to a point when he disguised himself as the man that ruined Hayato's life by causing his spinal damage, and competed with him in a ice skating competition (http://www.platinumhearts.net/t13548-freedom-black-world-arc-event?highlight=freedom)
When he though he had finally disposed of Hayato by destroying his body, he was sorely mistaken. Pierre created a very crude Aether Crystal that stored Hayato's soul and consciousness. With the help of all those in attendance at the event, and thousands spectating from their homes Pierre gathered enough energy to bring Hayato back to life as an Angel Iramasha, an unexpected turn of events.
After an arduous fight Hayato won by using his L'Amour D'Lange, purifying Red and joining their consciousness' in the same gem, forcing the reformed Saca Dila to share the same body as Hayato.
IV. Powers
» Powers:
While he is in Hayatos body Red has only one power.
Secret Sense: Red has the ability to peer into the hearts of others and see their deepest secrets. While his ability was far more powerful before his purification he still has some use of it. The strength of this power depends on the relationship that Hayato/Red have with the person. When they dont know the person Red can tell they are hiding something, but cant tell at all what it might be. The more time they spend together, and get to know each other better the more keen he is at discerning what they are hiding. It could be a regular secret, hidden emotions, hidden abilities, etc. The more the person wishes to hide the secret the harder it is to find. Their willpower does not play a part in protecting from this ability as the main goal is to passively have the person disclose their secret and confront it for themselves.
When he is separate from Hayato through his Schism ability he gains the following powers.
Eternal Gauge: He shoots out a dark red beam of energy. If the opponent is much weaker than Red (2 tiers below) they are captured within a mirror. When trapped they are aware of their surrounding but cannot escape the mirror from the inside. To escape the mirror it has to be destroyed from the outside.
He also shares all of Hayato's abilities. He shares the same power source as Hayato and share the same energy pool. He can use the abilities at 50% cost, but they are only 50% as powerful.