THE SUPERNATURAL HUMAN TEMPLATE
Spiritual Human Profile
中空アーチャー
I. Basic Information
» Name:
Ritsuko Nicklovich
» Nicknames:
Rits, Ritsu-chan, Ritty, Ritz crackers
» Age:
25
» Gender:
Female
» Association:
Vastime
» Appearance Written:
Ritsuko is a 5'7 adult female with an hourglass figure, a heart-shaped face and has the same pale skin as before with aqua blue eyes. The age she's currently at is 25 and despite the increase in age she still remains her beauty, her skin still retaining that velvet softness and shine.
» Appearance Image: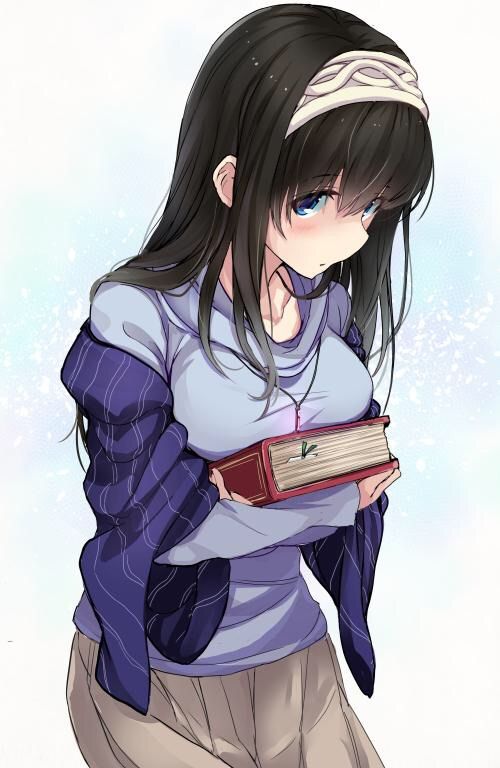 I. Personality Traits
Motherly:
Ever since she met Aiko she treats every child as one of her own and will sit down and listen to their dilemma's sometimes give them meaningful advice to help cope with small things such as learning when to share or being polite to adults to more serious issues such as depression and family related problems.
Intelligent: While she isn't much of a fighter, she'll use what and apply that to during her breaks she'll occasionally go to the private rooms and read a book or novel particularly science-fiction and Fantasy. Sometimes she's tasked with reading to the children, and enjoys it greatly, the children sometimes comment that her voice is like an angel and the way she acts certain characters make them laugh or giggle.
Generous: Ritsuko isn't the type of person who would keep everything to herself, if she sees a homeless person on the street with no food or water she won't hesitate to give them a couple of bucks to help them rest with not only a full stomach but a warm place to rest.
Calm: Ritsuko isn't the kind of girl to unleash her anger out onto people especially her friends, if something doesn't go her way or she'll use one of the three exercises to calm down which is either use a stress ball or count from 1-10 these not only help keep her anger in check but relieves stress.
Book-smart: The technological advances of 2418 is great, users are allowed to receive and send information with click of a button or a simple swipe but she feels that it's and causing many people including young children to stray away from the old methods of gaining knowledge. That's why sbe prefers the traditional method of gaining information and that's reading books, no matter how big or how small she's never without a book in hand, whenever people ask what book she's reading it'd be a short answer like It's a little Sci-fi book or a Romance story. However if the person wants a solid answer then Ritsuko will go in-depth into the book and give the listener an idea of what it's about and her overall thoughts on it. She'll explain what the characters are, where the story takes place, give a theory on what she believes is the overall theme or message and inspire others to give it a chance.
I. Character History
» History
Life of a Soviet Soldier Boot Camp (1957-1964)
When Ritsuko Nikolovich entered the army, just after she turned nineteen, she wasready to serve. Many Russian teenagers were desperate to avoid the draft, but Ritsuko yearned for an escape from her drab existence—long hours spent looking after her elderly grandmother, afternoons and evenings spent shopping and cooking for her. It was a thankless task that fell to Ritsuko because her mother spent most of her time at work, waiting tables in a restaurant popular with tourists in the Black Sea town of Tuapse, where they lived.
When Ritsuko thought of joining the Russian army, she dreamed of excitement, of shooting real guns, of making friends, of being part of something she believed in even though the army was bogged down in a terrible, endless war in Chechnya. She saw little downside to joining the army. Her life was stalled anyway. She wasn't going anywhere with her education. She had never excelled in school, her progress hindered by what seemed to be a learning disability that was never diagnosed or treated. She was not comfortable reading or writing. She had tried but failed to learn welding at a trade school. Her only marketable skill was preparing food, a skill she had furthered with a year in cooking school, and something she thought she might be able to pursue in army kitchens. Having cooked for her grandmother since she was ten, she had developed a knack for using herbs and spices to add zest to usually bland Russian food, and she was adept with the local fish, crabs, and mussels.
So Ritsuko stepped forward willingly. In this she was bucking a trend. The draft has become unpopular throughout Russia, in part because of harsh, cruel conditions in the ill-equipped and underfunded army, where conscripts are paid the equivalent of about $3 a month, and in part because of the war in Chechnya. Those who do are generally from society's lower ranks. Education deferrals are routinely available to teens from affluent families. Others tried avoiding the draft by paying hefty bribes to recruitment officers in exchange for being classified as unfit. Some add a drop of blood to their urine samples, in the hope of being thought ill. Some even swallow magnesium crystals, which are said to cause painful stomach ulcers that can lead to medical disqualification.
A tall, ungainly girl with floppy ears and hooded yellow eyes, Ritsuko was influenced by a childhood spent near a military base but without a man in her life: her father had left the family when she was seven. For years Ritsuko had looked out her bedroom window onto the base and watched the soldiers train. She watched them go through their drills, admiring their precision. She watched them play sports and lift weights and joke around in their off-hours.
"From her windows she could see that the atmosphere was really friendly," Ritsuko says today in her soft, shy voice. "The soldiers were really friendly. They were not bullying each other, and they were laughing. It was like a family." She thought they would be her family too.
Ritsuko was assigned to a nearby military base, in Yeysk, for basic training. Yeysk is a port city known for its fighter-pilot training center. A sign at the entrance to the base pronounces it "a blacksmith shop where cadres are forged for the Russian air force." Ritsuko knew she would never be a pilot (that role is reserved for air force officers with much more training and education than she had), but she wanted to learn how to handle anti-aircraft artillery.
Conditions in the barracks were spartan but ordered. There were no showers, but the soldiers could wash once a week in Russian-style saunas known as banyas. They were given clean clothes and underwear once a week as well. Ritsuko found every day much the same. Up at 6:30, with five minutes to use the toilet, brush her teeth, wash her face, and get dressed. Pull on the scratchy uniform, the portyanki (rectangular pieces of cloth used instead of socks), and the heavy leather boots that didn't quite fit. Ignoring the blisters on her feet. A clean white strap had to be put in place just inside the collar; no one knew why, but those with a dirty strap were punished. Then it was time to report, salute the sergeant, join the formation, and start to run. Usually it was two miles; sometimes, if the temperature was below zero and the wind was fierce, it was a bit less. Then push-ups—it sometimes seemed to Ritsuko that her entire life was now spent doing push-ups—and more exercises. The meals were bland, providing a reprieve from exertion but little more. After dinner the soldiers could relax a bit, and watch TV or videos of old Russian war movies. Ritsuko could listen to her favorite bands, until lights-out, at 10:30. It was a hard regimen to get used to, but the soldiers adjusted. They joked that they would survive basic training because even Russian generals were smart enough not to kill off their cannon fodder ahead of time.
Ritsuko liked the predictability of military life. She loved learning how to fire a machine gun and anti-aircraft batteries, how to shoot down incoming rockets and missiles. She found out that she was good with weapons—she could destroy a target at 200 yards—and she was happy on the firing range. Blasting away at the target dummy with the vicious AK47 to a more precise weapon such as the Dragonov. It was the first time she had been good at anything other than cooking. She was homesick, but so was everyone else. She fit in; she even seemed to thrive. She even recalls the time showing herself standing tall, obviously proud of her uniform. She felt herself becoming stronger. Developing stamina, courage
The Nightmare is about to begin
However it was all about to change once she arrived in Kamenka, a military base outside of the region she was born in.
New arrivals are at the bottom of a well-defined hierarchy. Just above them are so-called "old soldiers" or "grand-fathers"—second-year conscripts serving out their final months. Most are no longer willing to make their beds or shine their boots or find illicit booze; they get the new arrivals to do these things for them. Once the officers leave the barracks for the night, the old soldiers take charge.
Ritsuko's misery began on the day she arrived, when she made a seemingly minor mistake in military protocol. She addressed an old soldier who had attained the rank of sergeant with the formal term "Comrade Sergeant," which had been mandated at the Yeysk base. But soldiers at Kamenka had been told to use a more familiar approach—to call their sergeants by name. The sergeant, angry at Ritsuko's mistake, pummeled her, hitting her everywhere except on the face (so that no bruises would show). Ritsuko eventually smoothed things over with the sergeant, but she was beaten for weeks by various old soldiers whose demands she failed to meet. Her idea of the military as a family evaporated.
She was not simply hit once; she was beaten up. First the sergeant—he hit her in the stomach several times, and in the head, and after she fell he kicked her in the stomach. He didn't aim, he just kicked and kicked and was swearing at her. Starting the very next day, the old soldiers would give everyone thirty minutes to get cigarettes with filters (which is impossible on the military base), or say, "Get me this much money in an hour, and if you don't bring it to me in an hour you will be beaten to a pulp." Which always happened, because we had no money … The base is not in a city, it's in the woods, so most can't go and ask for things. People can't ask the trees for money and cigarettes. The old soldiers and even the officers would get drunk, and to entertain themselves they would wake recruits up in the night. She can still remember all the stools that were broken through beating and hitting. They would make her do push-ups and just beat them for entertainment.
She gave it to her friends for safekeeping. That night Ritsuko was summoned to the boiler room by Ruha and his henchmen. The next day she spent the money on cigarettes, cookies, and candies. The old soldiers found her purchases, seized them, and again hauled Ritsuko into the boiler room for a beating.
That was when her mind broke. The next day, acting on impulse, she tried to escape. She wanted to make her way back to the base in Yeysk, which she had enjoyed so much. She believed that she could return to the target range there, where she had proved her prowess. She walked off the Kamenka base through a park that was not fenced in, but she was caught within minutes.
Two months later Ritsuko tried again to escape; again she was caught and forced to return to Kamenka. On her third attempt, the following spring, she succeeded, along with another private who had also suffered under Ruha. Eventually Ritsuko reached Saint Petersburg, where she contacted an advocacy group. Legal advisers from the group told her to go to a hospital and have her injuries documented, so that it would be clear she was no longer healthy enough for military service.
Present:
Ritsuko's life was going well for the most part, and began to train with henrex this not only allowed for the two of them to build a relationship but also learn more about one another as a whole; she got a further grasp of the shinobi and how they are a special kind of people they must learn how to live life before taking it away from another. As far as the seal of Eris she finally got it under control by learning from both Mirja and Random demon guy, it was a long and difficult but after a week's of training she got the seal of Eris under control and was ready to become a substitute shinigami and fight for the glory of the Gotei.
However not everything went well as today was the day she lost her quincy powers, after finishing her training ritsuko decided to go to Karakura Town to enjoy the rest of her evening. The evening was relatively well as she enjoyed the wonderful karaoke music, booze, and even food at a restaurant the atmosphere was lovely as many people were cheering,dancing, or drunk out of their minds. Regardless she left the restaurant with a smile on her face and began walking to the nearest hotel to spend the night, however as she continued walking She sensed something was off, the street was too quiet, the lights were on but flickering every so often the atmosphere of the area changed to bright and colorful to despair and there was no one in sight. only the sound of her footsteps echoed across the empty street naturally it would've been another hollow or demon waiting to attack her while she's most vulnerable.
The hollow screamed and ran off only to escape into the night, Ritsuko tried to chase the hollow but her body couldn't move her muscles began to slowly tremble eyesight began to fade, and her breathing getting weaker by the second. It lasted until she was unconscious and the last thing she saw was darkness. She awoke at the same area she was before but the only difference was that it was morning and she slowly covered her eyes as the sun was rising she had no idea where the hollow went but she would have to try again tomorrow and encounter it again. The next day she realized that her powers have dissipated ritsuko tried every possible method even to the point of hurting herself to see if blut vein would activate but rather then be upset or disappointed she embraced it thinking that it'd be a great opportunity to live a normal life again. While she may have lost her powers she still retains martial arts and the wonderful art of ninjutsu and Tai Chi from her friends Mirja and Henrex, although she isn't training as often as she used to she still occasionally uses them as a way to relieve stress and anxiety plus use it for self-defense.
Today Ritsuko now resides in Karakura Town at an apartment complex in a semi-decent neighborhood, she works as a librarian on the weekdays and greatly enjoys it the silence of everyone reading with the only noises being pages being flipped. In the back of her mind she longs for adventure and excitement of the past but for now that's all gone and she's ready to start a normal everyday life.
I. Equipment
» Equipment:
Spoiler:
I. Natural Abilities & Skills
Ninjutsu:
What would a ninja be without their training? A dead man or woman, that is what they would be. The shinobi have been around for hundreds of years, and these core concepts and skills have been the essentials for one to become a true shinobi. But, that is not the entirety of what the shinobi follow. While samurai have their seven virtues of bushido, ninja follow the code of niniku. Many people believe the ninja to be faceless, merciless assassins, but they truly are the opposite. While they are, in technicality, assassins for hire -- they prefer to avoid direct killing when it comes to missions and jobs, unless they are directly required to. So, with that said, below are a list of the techniques and skills that a ninja learns in the art of ninjutsu.
Bōjutsu – stick and staff techniques

Chōhō – espionage

Hensōjutsu – disguise and impersonation

Intonjutsu – escaping and concealment

Kayakujutsu – pyrotechnics

Kenjutsu – sword techniques

Kusarigamajutsu – kusarigama (chain-sickle) techniques

Naginatajutsu – naginata (polearm) techniques

Seishinteki kyōyō – spiritual refinement

Shinobi-iri – stealth and infiltration

Shurikenjutsu – throwing weapons techniques

Sōjutsu – spear techniques

Sui-ren – water training

Taijutsu – unarmed combat
Tai Chi:
Mirja, of course, was the person who introduced her to the idea, at first Ritsuko was a bit skeptical on the idea of but after a while it's been an essential part of her wellbeing. At vastime she learned how to evenly distribute sei and dou. Then months went by and she finally attained Bronze 5 until being trained by her friend Random Demon Guy. His methods were difficult and pushed her to absolute limits such as the pill test which was more or less a test of her willpower and determination. Regardless even with Tai-Chi shes not a master only getting to understand the basics and she's only reached Silver Rank 1.
I. Other Supernatural Abilities
» Powers: (Explain any sort of power your human might have through using Reiatsu. For instance, you could have a human who has the power over Fire or another human who can control energy blast. It's up to you where to go with this one. However, there is only a maxium of six powers.)

» Pure Abilities: (Feel free to put any abilities they might have from their powers. Such as if they had the power to generate, control and tame electricity? They would have abilities that could allow them endure harsh climates, boosted speed and things such as that.)
I. Sacred Release
» Sacred Release Appearance:
» Sacred Release Powers:
(Does your human get any additional powers from this transformation? For instance, if you had the power to control Fire in your base, could you control heat and magma in this
Buccaneers Barrage:
This form of Reiryoku focuses on the raw firepower of her weaponry rather than swordsmanship, in this state her guns have increased in fire-rate ammo capacity and even reduced recoil. In this state Ritsuko has an ability called "Overclock" which gives her unlimited ammunition for a total of one post allowing for a barrage of bullets or a portion of her spiritual energy to decimate her target. Once the ability has ended, whatever guns she used during the duration of the ability will be unavailable for use 2-3 post.
Buccaneers Famous Grog:
You can't be a pirate without having a delicious beverage to quench your thirst for adventure, now what makes this grog so special you may be wondering? Well besides it being a beverage for Ritsuko to get drunk until she can no longer stand it's a special beverage that's infused with special properties allowing her to heal various cuts and bruises.
The more she drinks the faster her wounds will heal, of course like all alcoholic beverages too much can leave her vision blurry and movement sluggish making it difficult for her to fire at opponents.
Buccaners Iron Body
This effect will primarily focus on the both arms and chest area, this allowing Ritsuko to "bulk up" in a sense using the Reiryoku through it can act as a trigger replacing her damaged muscle fibers with Reiryoku which in turn increases overall thickness and muscle hypertrophy. And since she has an increased muscle mass this gives her the strength of an Advanced user capable of not only holding heavier objects but destroying small buildings with ease.
It's greatest weakness is the lack of speed, despite gaining an immense boost to her strength it cuts her speed in half making her an slow and easy target to attacks (For example if her strength was beginner the ability will increase her strength to Advanced level but will greatly deteriorate as the thread progresses) However this ability is not limited to her legs, it can be used on her arms and even her entire body.
However this ability has it's fair share of disadvantages, for example Ritsuko must have evenly distributed the Reiryoku throughout her entire body. If it's too little than the effect will not take place, and if it's too much then whatever part of her body is infused will greatly become fatigued to the point where they become unusable for the rest of the thread.
I. Ascended Sacred State
» Ascended Sacred State Appearance: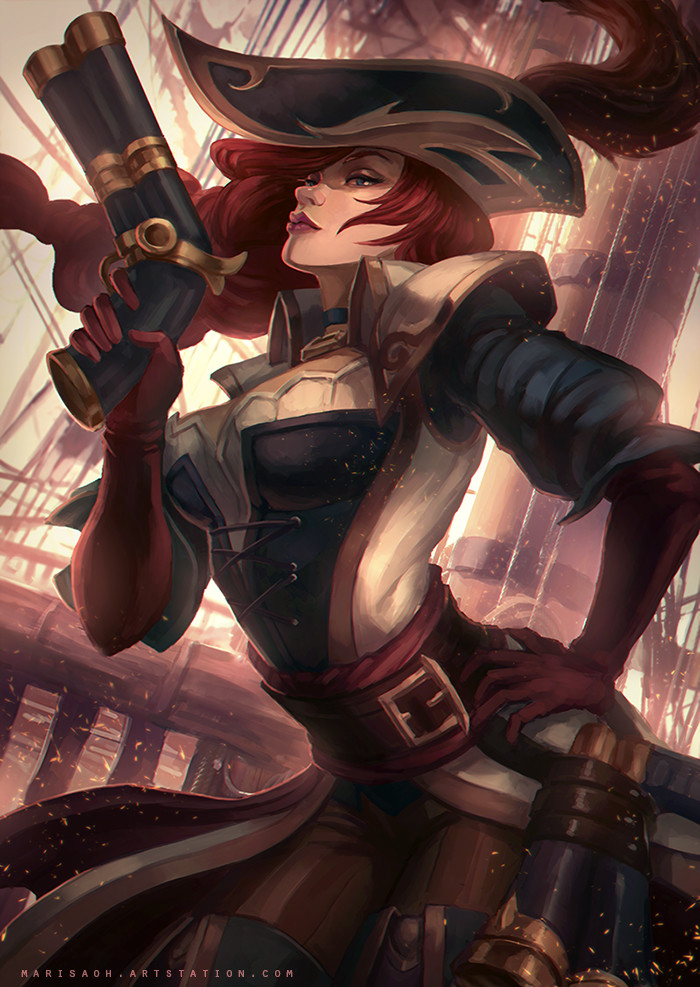 » Ascended Sacred State Equipment:
Gun of Undying Devotion.
[Arc de dévotion indéfectible]
Spoiler:
Spoiler:
This legendary sword is Ritsuko's signature weapon like all swords it's a short, broad sabre or slashing sword, with a straight or slightly curved blade sharpened on the cutting edge, a hilt featured a solid cupped it basket shaped guard. Ritsuko obtained this weapon after uncovering the legend of Davy Jones, the chest itself was surrounded by bones of sailors and adventurers looking to obtain the treasure for themselves..
» Ascended Sacred State Powers:
I. Skill Sheet
General Skills
Durability: Advanced

General Speed: Advanced

Strength: Beginner

Martial Skill: Experienced

Human Reiatsu Sheet
Power Control: Beginner

Energy Usage/Regeneration: Beginner

Energy Resistance/Endurance: Beginner

Physical Augmentation: Beginner

Will Skills
Willpower/Determination: Adept

Mental Deduction: Adept

Pain Endurance: Advanced

Focus: Master

I. Roleplay Sample
» Role Play Sample:
(Show us what you got by posting a sample of how you role play. Any previous thread or new material is accepted!)