I. Basic Information
♦ Name:
Kariss Wolfgang.
♦ Alias':
N/A.
♦ Age:
Four-Hundred and Eighty-One.
♦ Gender:
Female.
♦ Race:
Human. [Soul Evolution].
♦ Affiliation:
She is swonn to Claire Dragomir as her right-hand woman. She is deeply loyal to the sueki with very little interest in straying from her purpose.
♦ Appearance: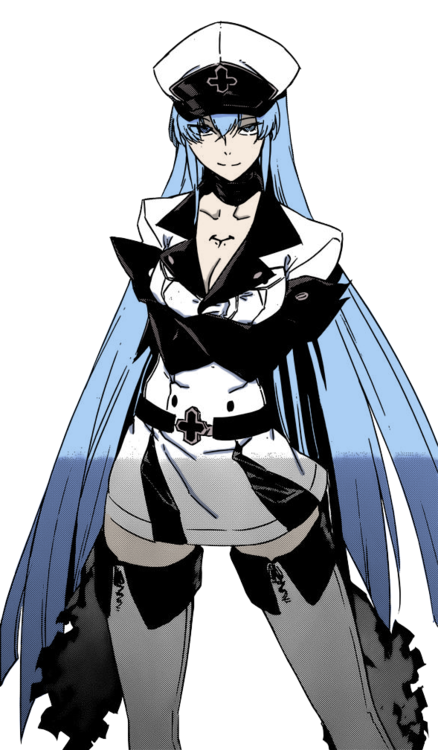 I. Personality
♦ [Strangers]
♦ [Subordinate, Leader, Comrades.]
♦ [Friends, Lovers]
♦ [Enemies]
I. History
I. Equipment
I. Natural Skills
I. Racial Skills
♦ 1 | Prime Matter
Nora is a competent manipulator of Prima Materia albeit very difficult for her to do on the fly or with little preparation. Most of her spells take longer than a more skilled Soul Evolution Human would but as a novice it is to be expected from her. it takes time to learn the tricks of the trade and she is much better at crafting recipes and creating objects from Prima Materia rather than overlaying an effect as it requires too much conscious effort on her behalf..
♦ 2 | Anima Stone Information
Moving aside her average manipulation of the matter and energy source her actual gathering side of it is above average for the purity of her anima stone. It is a translucent prism with many faces. Gathering well above what would be normal for her level of skill but the utilisation of this fuel is not very effective which limits her greatly in what she can do exactly.
♦ 3 | High-Speed Movement
♦ 4 | Regeneration Factor
I. Unique Skills
I. Skill Sheet
(To Find Out about what these skills are for, please
READ THIS THREAD
before you try doing anything to it. After you have read it, do not fill your skills out until a staff member has graded your thread. The staff member checking your app will also give you Will Skills in which you can add to your app when approved. Click the spoiler below to see what tier gets what kind of skills.)
Additional Note:
The skill sheets, as of Saturday, February 10, 2018, have had small additions. There are new skills, and Master has been renamed to "Elite". Furthermore, Master is now the bridge in-between Elite and Grand Master.
Spoiler:
General Skills
Durability: Undetermined.

General Speed: Undetermined.

Strength: Undetermined.

Weapon Skill: Undetermined.

Will Skills
Willpower/Determination: Undetermined.

Mental Deduction: Undetermined.

Pain Endurance: Undetermined.

Focus: Undetermined.

Racial Skills
Anima Stone: Undetermined.

Prima Materia: Undetermined.

Aiónios: Undetermined.

Víma: Undetermined.