ENTER THE PLUS
Plus Spirit Template
非再生可能
I. Basic Information
» Name:
Hops
» Age:
1200
» Gender:
Female
» Appearance Image: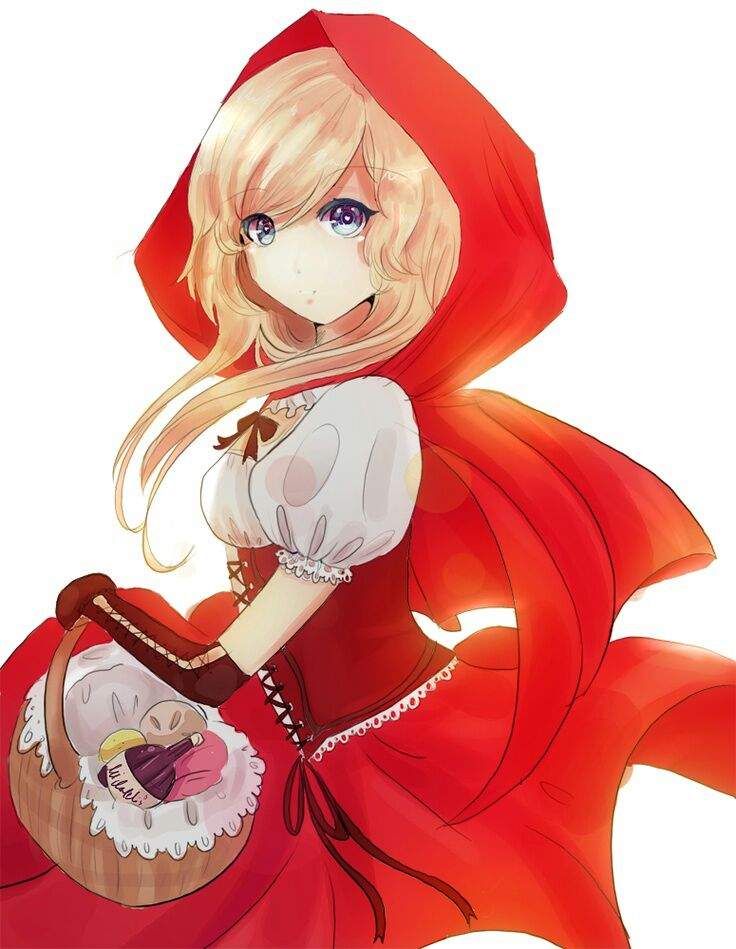 » Appearance Written:
Hops is said to appear as a young girl in her late teens or possibly early twenties. She is on the short side, around five foot two or three and perhaps weighing around a hundred ten pounds. She is said to have blond hair to her mid back with bangs that hang down at the sides of her face. She is said to have blue eyes, though whether they glow or not is up for debate. She has pale white skin and appears to be slightly transparent even in Spiritual realms.
She wears a simple white dress that appears to be made of a silky material with red lacing around the neck and going to the back. She wears a red cloak, however one can tell looking at her back that there are blood stains soaked into it. There is also the tell tale signs of a swords blade cut into the fabric, the blood stain around it a much darker tone then the rest. She completes her ensemble with simple leather sandals, the strap of the left one broken but still attached to her foot.
II. Personality
» Personality:
Hops is an unusual Plus in many strange ways. Perhaps one of the strangest is how she has existed for so long and not fallen into grief and become a Hollow like most other Plus who remain in the world of the living to long. You could argue that it is because of her ability to come and go as she pleases, a freedom not offered to many dead or alive, but it is really her drive to see others smile. Throughout her life she worked tirelessly to bring joy to those around her. It was a coping mechanism at first to deal with the brutal life of a peasant in the dark ages of Europe, but over time it became a core part of who she was right down to her soul.
She is also known to be a bit mischievous spirit, but not in a bad way. She often appears at the most inopportune time to leave her baskets. One may find themselves in the midst of a battle only to find a basket of muffins attached to their blade as they swing it. She does it as she abhors battle and so wishes to either end it through the shared enjoyment of muffins, or to at least offer some consolement to those involved.
This mischievousness extends to some other behaviors she has shown that are associated with more power Pluses, usually those close to becoming a Demon or Hollow. Some have reported finding inspirational messages of encouragement written on a wall in blood along wish the tel tale basket of muffins. Also rumors of cheerful whistling being heard or unexplained compliments recorded into ghost hunters recorders are attributed to her.
To sum it all up, Hops is a rather strange Plus who exhibits many behaviors and abilities more associated with Pluses who have began to turn into Hollows or Demons, yet she seems to remain extreme cheerful and encouraging to those she comes across. While a little mischievous with her methods she appears to be entirely wholesome in her intentions.
III. History
» History:
Hops was a girl by the name of Gretchen Himmler who lived in the Germanic forest in the early 1200s. She was born in a very small village to humble parents who made a living baking bread for the entire village. When she was young a band of brigands took control of her village, but unlike what one would expect they brought with them a short time of prosperity. In exchange for goods and services the village provided the brigands offered protection from other bandits and even vicious local wild life. The leader was a man who claimed Roman ancestry and had a philosophy that empire, even criminal, depend on a strong foundation of peace.
She learned the art of muffin making when she was just ten year old. The prosperity they enjoyed under the brigands brought new material to their bakery, allowing her and her mother to experiment with new recipes. Together they hit on a most wonderful recipe that brought tears of joy to those who were fortunate enough to taste it as they were forbidden to provide them to anyone but the leader of the Brigands.
All good times end however, and when she was Eighteen the local lord sent his soldiers to liberate the village and bring the local brigands to justice. The soldiers rode their horses into the village, burning houses and killing all they found. To them they were just a brigand town and so had to be brought to order. She died to a sword slashed into her back as she tried to bring a basket of her muffins to the soldiers camp in an attempt to meet with the commander in order to ask for the survivors to be spared.
She has spent the last thousand years or so wandering aimlessly around, bringing her baskets of muffins to those engaged in combat. Her first reported sighting was during World War One when a young German Private reported a girl in a red cloak appearing in the trenches during the battle of Ypres. Since then reported sightings have been sporadic. She tends to appear where there are battles being fought, but some claim to have received mysterious baskets of muffins in their homes, school, or work place during times when they felt at their lowest.
IV. Special Traits
» Natural Attributes:
Hops is a very unusual Plus.
The first of these is
phasing
. As a Plus it is not unusual for her to be able to seemingly phase through physical objects in the world around her. Most Pluses have this ability to different degrees. In her case she phases through both the physical particle of Kishi and the spiritual particle of Reishi. This means that the usual technique to send Pluses to Soul Society has no effect on her. Instead a Zanpakuto will simply go straight through her as if she wasn't even there. The downside of this is that she can not touch matter, either physical or spiritual, either. She can only touch what is either on her person or created by her. Once she lets go of an object, however, it can then be touched by those both Spiritual and Physical.
Her second ability is another one not unusual for a Plus. She can seemingly
Disappear
right before someones eyes. What is unusual about this for her is that she seems to be able to reappear anywhere both in the Physical and Spiritual realms. She never seems to exist anywhere for more then a few moments because of this. She merely leaves a basket of treats and is usually gone before it was even noticed she was there due to her very low Spiritual Pressure.
Her third ability is what makes her unique, and what has made her known as The Muffin Ghost. She carries a seemingly
Endless Basket of Muffins
in the crook of her left elbow. If she leaves someone an entire basket there shall always be exactly twenty four muffins inside. It can be surmised that she must have died carrying this basket, which is the reason she has formed this rather unique ability for a Plus. She has also shown the ability to leave behind other baked goods such as cookies and donuts, but she is primarily known for her muffins.
Her last ability is one that only very powerful spirits tend to have, usually those closer to becoming demons or hollows. She can mildly bend a small space to her will, just about the space of a small room. She can't remove the physical objects within a space, but she can add things around and even through them. An area under her influence tends to look a bit like a baked good shop, though with any objects present in the room stuffed within. This is the time she has a solid physical presence. This is the only real opportunity one will have to converse with her as she usually doesn't appear long enough to speak even a single word. Once she disappears all the objected created by her influence will disappear as well and the room will return to normal.
I. Skill Sheet
(To Find Out about what these skills are for, please
READ THIS THREAD
before you try doing anything to it. After you have read it, do not fill your skills out until a staff member has graded your thread. The staff member checking your app will also give you Will Skills in which you can add to your app when approved. Click the spoiler below to see what tier gets what kind of skills.)
Spoiler:
General Skills
Durability: Elite/Advanced/Adept/Trained/Beginner/Untrained

General Speed: Elite/Advanced/Adept/Beginner/Untrained

Strength: Elite/Advanced/Adept/Beginner/Untrained

Weapon Skill: Elite/Advanced/Adept/Beginner/Untrained

Will Skills
Willpower/Determination: Elite/Advanced/Adept/Beginner/Untrained

Mental Deduction: Elite/Advanced/Adept/Beginner/Untrained

Focus: Elite/Advanced/Adept/Beginner/Untrained

VI. Role Play Sample
» Roleplay Sample:
Despite it's appearance sandy deserts in Hueco Mundo are often freezing cold. It is an odd dichotomy that can catch many a wanderer off guard should they venture into the chilly depths of the white sand desert. There one can see the vapor of breath in the air, feel the bite of frost at their limbs, or even be tricked into believing the sand around them must actually be snow on the ground. These are lands bathed in the violence of battle and the blood of the weak, where the strong walk the the pride of a king and the weak do their best to stay hidden.
It was in this land that a Shinigami with the features of a wolf lay injured, the blood of both her and her enemies mixed to form an indistinguishable stain on the otherwise pure white sand dunes. She may of asked herself if the chills running through her were the result of the freezing cold or the closing embrace of death. The irony of one whose title means death god fearing death was not lost on her as she let out what she'd assumed to be her final chuckle. She felt a sudden presence on her right side, a scent of roses and the rustle of cloth alerting her to another. Gripper her Zanpakuto she forced herself up, swinging her blade blindly at the air to her right side.
There beside her was a girl who seemed to be almost transparent, as if she may be a mirage caused by the onset of sunstroke. For a moment that is what the Shinigami believed it was as her Zanpakuto passed through the figure as if nothing was there at all. The girl gave her a gentle smile, dropping to her knees as she reached out, extended a hand crafted wicker basket in front of her. As the girls hand released the handle the basket suddenly became solid in appearance, it's weight causing the sand beneath where it stood to spread out around its base. Continuing to smile the girl seemed to give a small laugh before disappearing completely right before her eyes.
Confused the wolf feature Shinigami sniffed the air, taking the chill deep into her lungs as she searched for the scent of roses that had filled the air a moment before. She couldn't detect even a hint of the sweet scent, instead finding the deliciously mouthwatering aroma of freshly baked muffins had taken its place. She reached out confused, slipping her hand under the white cloth that covered the baskets contents. There she found muffins, golden and glistening, waiting within. Still confused she pulled one out, sniffing it loudly, having forgotten the injuring slashed into her side for the time being. Opening her mouth she took a careful bite, and then proceeded to shovel it into her mouth. It was a flavor unlike any she had experienced before. Her tailed perked up, her ears relaxed as she pulled more muffins from within the basket.
Feeling stuffed she allowed herself to fall back down onto her back one more time. Her mouth and body were littered with crunchy, crispy crumbs but she didn't mind. Looking up at the crescent moon above she promised herself that one day she'd find the girl who'd left the basket with her to comfort her in her final moments. It wasn't exactly the most conventional deathbed comfort one could of expected but it was more then enough for her.
"I'm sorry Wasabi" She whispered to herself as she closed her eyes to embrace a blissful itis that would surely be her last.