[THEFROST]
Head Admin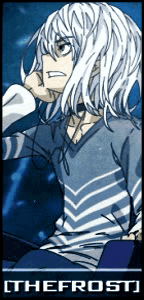 Joined

: 2010-06-03


¥ Yen

: 599557328


Posts

: 4430


Karma

: 95


Age

: 20


Location

: Purgatory

Member Info
Awesome Bar:





(1000000/1000000)


Tiers:

Subject: How To Become A Vizard Wed Jun 01, 2011 3:46 am

---

Ways To Become A Vizard

Infection: One of the most common way's in the 25th century to become a Vizard is through infection. Infections can happen by being sickened by a virus that can potentially create an inner hollow inside most Shinigami. It begins to fester, flourish and grow until a full grown Hollow is created within your soul. When this happens, you must fight this powerful beast within your inner world or risk it turning you into a full fledge Hollow. You can also get injected by having Hollow DNA injected into your body through risky experiments that attempt to fuse your soul with one.

Sealing: This is a rather new way to become a Vizard, but a method none the less. With more people learning how to use seal's, it's not that uncommon to find out that Shinigami have had Hollow's sealed into their bodies through ritual's, Demon Spell's , kidou moves, Demon Spells, Universal Tools from human's and so on and so forth. This method is the best for gaining more control over the hollow in the long run.

Absorption: A rather radical way to become a Vizard, some Shinigami have taken it upon themselves to absorb other Hollow. This can work by creating some sort of way for the Holllow to be transported into a Shinigami's Inner World and then the Shinigami doing the battle with the Hollow in order to make it's powers his own. The rolls can also be reversed if a powerful Hollow absorbs a Shinigami and they have to fight the Hollow in their own inner world.

Hōgyoku: One of the most rare ways to become a Vizard is through the Hogyoku. The Hōgyoku possesses a strange ability to transform a Shinigami into a perfect Hollow-Shinigami Hybrid. This is how the Vizard Corps Leader, Zin Yuudeshi, had became a Vizard himself. And in fact, as of now, is the only owner of the gem. So the only one to become a Vizard through this means is to go through him.

Iramasha Gems: Another way to become a Hollow through the use of gem's is by going to Iramasha Island and finding their gems. You see, The Iramasha have thousands of different gems placed on their island that can do various things such as teleportion, enhancing one's power, sealing and etc. It would not be impossible to find a Gem that could unite a Shinigami Spirit with a Hollow Spirit to undergo a similar process in which the Hogyoku did for the original Vizard.