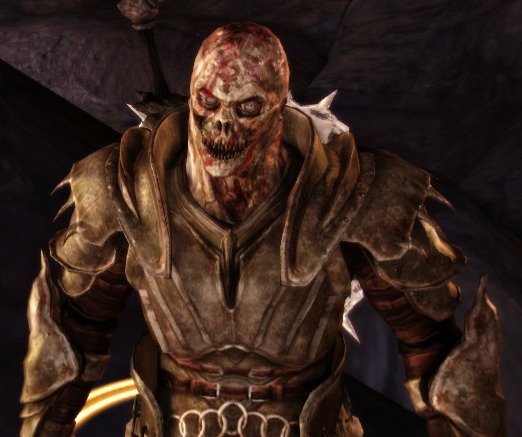 Encounter: Demon Maggot Orcs (Regular) Tier: 3-3
Special Attributes
>Magically and Physically Resistant (Weakness: Head)
>Vicious (+ in speed, strength and willpower)
Battle Style:
Structured (agreed upon by CrowtheForsaken)
Battle Rules
1. All moves, blocks and intercepts are free action.
2. Speech is absolute free action, but can be exploited as distraction.
3. Only one technique or action can be used per turn from each character.
4. Speed determines Battle Order (Flash-Stepping/Teleporting does not count as they are techniques rather than natural attributes)
Hidden Rules: Motivation
1. If someone blocks, dodges or intercepts the attempt, their ally after them gets motivated.
2. If hit by the attack or a technique, the victim loses motivation.
3. A motivated person can attempt more frequently in one turn.
4. An unmotivated person will lose a turn until they are cheered up or be forced to switch out between allies.
5. A person can stay motivated indefinitely until they lose all motivation.
Battle Order
1. Kaede Ichiro (Motivated: +3) (he can attempt four times)
2. Left Orc (Motivated: -1) (it loses this turn.)
3. Terith Branborough (Motivated: 0)


Terith looks at the orc as it was falling over before she steps forward to examine it. She lowers her staff and squats before the orc. "This was alone. Probably a scout looking for locations for infiltration. I do not know if we're near or we are away from where we should look for. Since it is outside the dome, I cannot tell which is which at this point."