Name: Oreki Houtarou (折木 奉太郎)
Age: 16
Gender: Male
Height: 175cm
Weight: 62kg
Hair Colour: Brown
Eye Colour: Green
Motto: "If I don't have to do it, I won't. If I have to do it, I'll make it quick."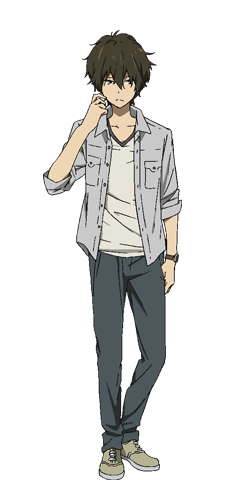 Apperance:
He's quite a slim character weighing around 62kg, Oreki has his
Distinctive messy brown hair and emerald green eyes whilst his most recognizable feature would, weirdly enough be that he always has a tired, uninterested or bored look on his face then again, this is caused by his very lazy lifestyle following his motto.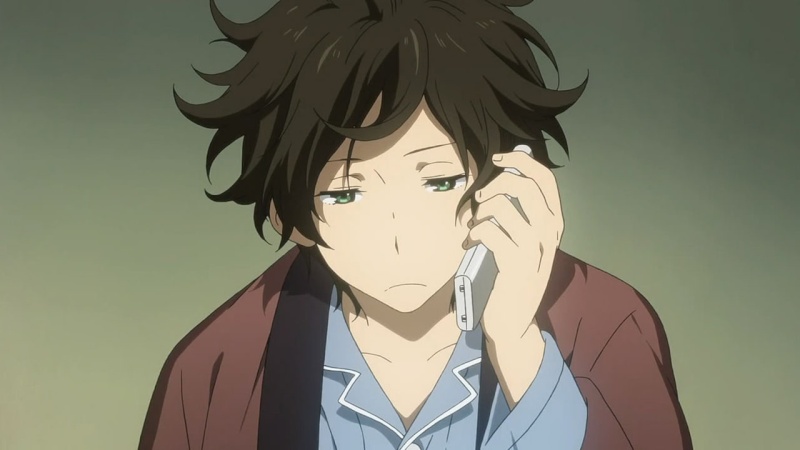 Personality: Oreki is apathetic towards most aspects of his life and shows no interest whatsoever to things that happen around him. However, despite being shown as an average high school student, he is quite intelligent and perceptive. The reason for his usual laziness is because he wishes to "conserve energy".
He can seldomly get angry but it's a very rare thing for him to do so as well as for him to shout. He also has a transportation sickness. . Oreki is shown to be a quiet student, he's never concerned about things that happen around him. Despite being shown as an average high school student, he is quite intelligent and perceptive. The reason for his usual laziness is because he wishes to 'save energy'. Even though his is shown to be quite lazy, he never leaves his homework undone. He's considered apathetic, always living on the 'grey' side, and is not interested in any activites that might waste his time and energy.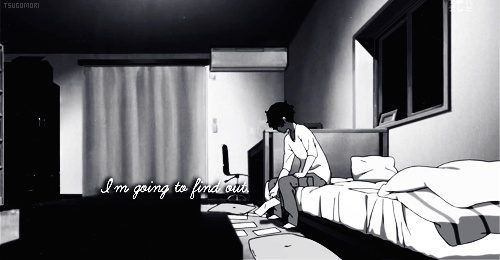 Although he may not look interested for the most part, he's unbelievable good at solving mysteries and seems to able to always find a solution if he gives it a though. He has a habit of stroking his bangs whenever he's thinking about a mystery.
Following up with how he can solve nearly any mystery, you can pretty much call it a ability.
Oreki previously had found the solution to one mystery that only had the mention of anyone shopping outside a stationary store near a certain district to report to the staff room. With just that information, Oreki managed to come up with the right solution that a student had handed over a counterfeit 10,000 bill. Although when pointed out by his friends that what he had was a 'gift' he simply replied, 'it was just coincidence'. He feels that anyone can crack a mystery as easy as that if they just thought.
It takes a lot of effort for Oreki to be interested in getting to the bottom of something and when he does actually start thinking, it's almost like he's in a different dimension, where the clogs move continuous, only breaking and shattering to pieces once he's cracked the case.
Oreki has always lived what would be seen as a lazy and quite life with his sister in Karakura. His parents are always out on business trips whilst his sister mostly goes out exploring different countries, leaving the house to Oreki for the most part. Oreki only started having a knack for mysteries when he first started Junior High School whilst keeping things like this from his sister to 'save energy'. A part from that, Oreki normally just kept himself to himself. Going through the daily boring routine of sleeping, eating and studying every day.