» Name:
Shinya Chūi
» Titles:
Kemuri
» Age:
19
» Gender:
Female
» Affiliation/Rank:
Hired Assassin
» Appearance Description:
(Please Put 1-2 Paragraph's on your character appearance.)
» Appearance Picture:
Uniform:
Spoiler:
_____________________________
» Personality:
Shinya is a friendly girl, she won't hesitate to befriend people and do whatever she can to gain their trust. She is outgoing and warm hearted, often said to have a heart of gold. Her choice of company varies greatly, she'll easily fit in with most groups and then slaughter the lot. Yes Shinya is a cold blooded killer, no favored targets, no one she won't kill...except children. Her view on killing children is a deadly sin that no one will commit, upon word of children being harmed, it's considered her mission to deliver retribution upon the offender.
» Likes:
Honing her combat skills, knowing any friends she has are safe, forging new weapons, the fact she has a more normal life now
» Dislikes:
Bloodshed for the sake of bloodshed, the fact she has no skills beyond combat.
_____________________________
» Background:
Shinyu's life was always one of secrecy and training, she was born into a small order of assassins known as the Ash clan, her mother was the only Human in this group and her father being the leader had her viewed as a sort of heiress to the clan. However she never wanted to run the clan, she'd rather be part of it as an average member. She got her wish as when she was 15 she was initiated into the clan and was given her first contract. A person who had recently stolen a small family's money, at this time the Ash clan took a fair bit of money as payment instead of utilizing the Contract Card ability that's still taught as a basic skill and Shinya's goal was to simply kill the man and take half the money for the clan and return the rest to the family. While the man was easy to find and a lot easier to kill she saw the life a normal girl her age should have. She started to yearn for it eventually, but at this time she was too trained to really care.
She soon began to see her
_____________________________
» Natural Attributes:
Inherited from her mother is her rather inhuman ability to move at supernatural speeds. This is caused by her brain sending commands through her nervous system quicker resulting in muscle movement, this also causes her reflexes to be a lot sharper than most.
» Natural Abilities:
(What type of powers come naturally to the Demon? This can be, in addition to, their natural abilities and up to four other abilities)
» Unique Abilities:
Ignis:
Demonic Allure:
Contract Card:
____________________________________________________
Demonic Forms

» Burning arms of the Ifrits: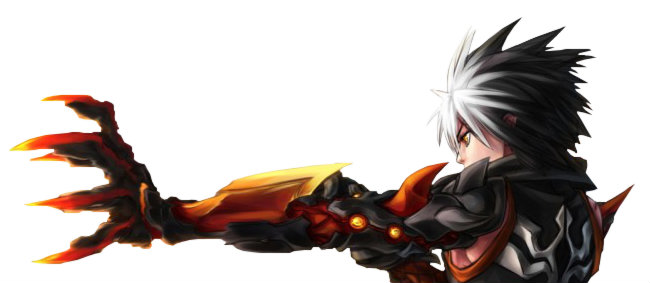 » Burning arms of the Ifrits:
Upon release of this state Shinya reaches in and pulls out a fraction of her demonic power covering her arms in an ash like substance and turning her arms demonic. Each arm begins to produce ash upon release and that ash is capable of being manipulated like the ash on her blade, the longer she's in this state the more ash that's produced. Her strength is now also considered a skill level higher in this form and she has sharp blades on each arm and claws allowing her to tear into things without her blade, her claws and arm blades produce intense heat allowing her to slowly heat and eventually melt metal.
Enhanced Ash Manipulation and Glass Shift:
Hell Fire Swarm:
» :
(What do they look like if there is any kind of stage? If they have stages, feel free to repeat as necessary.)
» Adjustable State Benefits:
(Do they get any nifty powers, abilities and things of this nature? Put all of that here in seperate sections and feel free to repeat as necessary for other forms.)
_____________________________
See Skill Sheet for More Information
General Skills
Durability: Master/Advanced/Adept/Beginner

General Speed: Master/Advanced/Adept/Beginner

Strength: Master/Advanced/Adept/Beginner

Weapon Skill: Master/Advanced/Adept/Beginner

Will Skills
Willpower/Determination: Master/Advanced/Adept/Beginner

Mental Deduction: Master/Advanced/Adept/Beginner

Pain Endurance: Master/Advanced/Adept/Beginner

Focus: Master/Advanced/Adept/Beginner

Racial Skills
Za Koa Skill: Master/Advanced/Adept/Beginner

Demon Magic: Master/Advanced/Adept/Beginner

Shadow Movement: Master/Advanced/Adept/Beginner

Akuma Kyōdo: Master/Advanced/Adept/Beginner

_____________________________