Teitoku

Blackblood


Joined

: 2011-02-25


Posts

: 2112


Age

: 26


Location

: Nowhere

Member Info


Platinum Points

:


(0/0)




Tiers

:
CREDIT TO FROST FOR THE TEMPLATE CODING
THANKS TO DEXTERITY FOR SOME OF THE WRITE UPS

DEATH IN TWO STEPS

BEHIND THE ASSASSIN
» Name:
Suì-Fēng (砕蜂 (ソイフォン), Soifon) is the name given to the former captain and leader of the second division and the Onmitsukidō prior to the reformation of the Gotei. She is the current and 9th head of the Fēng family, ruling the clan as their leader alongside of running with a independant Onmitsukidō after the reformation of the Gotei 13.
» Age:
Once considered a young and upcoming Shinigami, Sui Feng is now 654 years old and considered one of the most elite and oldest Shinigami to be a captain of the Gotei 13.
» Gender:
Female
» Appearance:
» Residence:
While she is not actually considered a captain of any "squad" or division within the Gotei, the Feng family manor is still located within the walls of Seireitei as a part of her training and dedicated to the Gotei 13 all those years ago. For this reason, the Manor is located within East Seireitei, surrounded by blocks of trees and a rather large river and waterfall surrounding the manor itself. She chose to accept this location for a matter of familiarity.

PERSONALITY SECTION
Loyal:
This is one of the key aspects of Soifon's nature, loyalty. It is a powerful faithfulness to not only people and organizations she has come to trust, but to ideas and beliefs embedded into her mind. She has an entire hierarchy of loyalties, where the importance of certain subjects varies much like the classes of a society. A strange metaphor but one that applies nonetheless; she always weighs the costs and benefits of her loyalties, ordering them in terms of significance, and making sure to balance it as she sees fit. For those at the top rungs of her structuring, she is willing to sacrifice greatly to put that loyalty above her own interests. She is even willing to sacrifice the lesser loyalties if they are creating a negative influence on the greater ones, and she is not hesitant to do so for a great cause. However, her mind may be partially irrational when it comes to making the judgment on a person's, group's, or belief's worth. Such is the case with her former mentor and Captain, Yoruichi Shihouin. As a child Soifon pledged her life to the woman, and despite their contrast differences and rough past, she still holds Yoruichi in adulation and affection, above all other loyalties. Over the centuries Soifon has known her, she has never once dropped this loyalty, and it shows in the times she displays her obsession with her, such as her collection of black cat accessories... which is Yoruichi's alternate form. Her illogical structuring also is demonstrated in her will to overcome obstacles by herself, despite the capability of her allies to assist her. She is willing to strike down subordinates who get in the way of her personal struggles, even though it will become needlessly more difficult in doing so.
Moral Stance:
This is a trait that plays into Soifon's loyalty hierarchy, showing her belief in the morals she sets for herself. One of the stronger morals is that of following order and law, and as she is one of the higher authorities in the land of the Seireitei, it should come as no surprise. This stance is actually something that had been developed lately in the absence of Yoruichi Shihouin as she became Captain and chose to uphold the duties of the position staunchly. She was already used to sacrificing her life for one being, and without the being's presence an emptiness developed within Soifon that would be occupied by a purpose to become an officer of the Soul Society's law. She does not take into account even the relationships of her friends and family when it comes to executing her orders, showing a bit more of just how Soifon's loyalties are laid out. There were times when her own subordinates and allies would become enemies in her eyes, as without a second's hesitation they were seen sympathizing against the procession of the authorities. In some ways admirable, it can in other ways be seen as cruelty, for in some cases the body of authority itself is not always moral or correct. Unfortunately, Soifon is susceptible to such cases as she chooses to remain firm in her devotion. One of the very few exceptions to this commitment is her almost-worship of Yoruichi Shihouin, who recently has returned to the Soul Society in good grace and has been influencing her.
Resolve:
Soifon is one of resolution, sure of herself, and sure of the course of action that lays before her. She does not hesitate to do what it takes to complete a mission or defeat her enemies, even if it costs her part of herself—physical, mental, or spiritual. She is more than likely to remove all instances of desperation in her actions, and lock down all emotions that may hinder her from moving forward. From her roots, she was always a strong girl, picking her goals and striving for them no matter what. She was born to the Feng house, one of the lower noble houses affiliated with the Shihouin, and when Yoruichi became the head of her house, it would be Soifon's goal to give her life for the woman. She happily would protect and fight for her, whatever the sacrifice. And still to this day, that resolve is buried within her. It is apparent by the fact that Yoruichi happens to be the exception to all her loyalties, to all her resolution, and to her being. it is a testament to the unbreakable determination housed within her soul. As a subnote, Soifon is also incredibly stubborn, which plays into this trait. She remembers grudges long in the past, she stands obstinately close to the ideals she chooses to uphold, and she pushes aside help she may need if only because she believes in personal struggle.
Leadership:
Soifon, as Yoruichi has deserted her position as the Captain of the Second Division, became the leader in her place. And though through her she learned a great deal of skills to help her in this pursuit, she implements her own flavor into it to provide an alternate style of leadership. Through her resolve and will, she is quite capable of leading a group by being steadfast and powerful in image. She upholds her image, and takes hold of the initiative of situations so that those who follow her will hold strong to their morality. Not only that, but the fast-paced thinking and years of following under the tutelage of the impressive Yoruichi Shihouin have taken this prowess farther. She has the ability to take into account any situation and make decisions for herself, using craft and courage in combination to overcome any situation. Her record as a Division Captain and Commander of the Secret Mobile Corps is nothing to sneeze at either, making it more comfortable for people to follow her. With this commanding aura, and her ability to take control of the situation and execute her plans well, she is a proven leader ready to conduct an army if need be.
Tactician:
It's not just charisma that makes Soifon such a successful person in positions of command; it's her own brilliant mind that knows the way to victory too well. Through her own personal struggle, she has built experience at a very fast pace, making her an accomplished Captain in regards to success on missions. She utilizes high skill in terms of observation and analyzation to gauge the situations she deal with at a very fast pace. She is capable of quickly noticing connections or quirks even amidst combat and confusion. And then she is able to craft a strategy that utilizes the tools she possesses, which more often than not will lead to victory, excepting the cases when the difficulty of the object is far too high. She is also able to employ many different sets of tactics involving subterfuge and confusion, which are capable to defeating enemies who are stronger than her. She is willing to hold herself back to keep some tricks up her sleeves, and provided an opportunity is not hesitant to take advantage of it and strike.
A Softer Side:
The influence of her subject of worship, Yoruichi Shihouin, did not fall upon deaf ears, especially now that she has returned to her side. Soifon has adopted many things Yoruichi, including a softer side to her usually cool determined spirit. She is not at all averse to kindness among friends, or a willingness to play things casually. Like Yoruichi, Soifon is not afraid to jest and become playful. A smile is not foreign to her face, and neither is a smirk. So when there is no need to enforce the order and law and duties of her position, she is quite the nicer person. She may be reserved in some cases, ostracized from natural socialization with others, which is because of her aloofness when playing her role in the Soul Society. But all the kind and friendly traits seen in Yoruichi, Soifon can be seen to reflect upon others when she becomes comfortable enough.

BACKGROUND
Suì-Fēng was born under the name Shaolin Fēng into the Fēng house, one of the lower noble houses affiliated with the Shihouin noble house. She was within the 9th Generation of her family and as the youngest of six siblings born around this time. The Fēng family serves the Shihouin family by joining the Onmitsukidō, and making their livings as assassins and executioners. In fact, any of those who do not pass the entrance exam to become a member of the organization is susceptible to be, and most likely to be, exiled. Her five brothers, all older than her, had already made it into the Onmitsukidō successfully. Shaolin's father, however, would take her for a trip before then, to witness the new upbringing of the Shihouin head, Yoruichi Shihouin. As the princess was inducted by the ceremony, Shaolin's father would simply fill his daughter's ears with nothing but good words for Yoruichi, and she told her that from now on the purpose of her existence would be to protect and serve Yoruichi. Shaolin took this to heart, as she would be taking the test the next day just as Yoruichi would become the Corps-Commander of the same organization. She strove so hard that she managed to excel in the test and surpass all of her brothers in terms of skill and intelligence. As was tradition, she had finally made it into the Onmitsukidō; and as she joined she would drop Shaolin as her name, and take up the replacement her great-grandmother used: Suì-Fēng, which also could be pronounced and written as Soifon. Though she was able to join the ranks among her brothers, the difference between her skill and theirs was laughable—and they would not last long. Out of her five older siblings, two died on the first mission, then two more on the second. The last one died on the sixth mission, leaving Soifon alone in the Onmitsukidō as the single remaining Fēng of the ninth generation.
Soifon's career as a member of the militia played out much more successfully, having survived and helped complete her first several missions, earning praise from the leaders of said missions. And whenever not on a mission, Soifon would be training her heart out to become stronger every day, for she did not progress along the traditional course of the Shin'o academy. So, her path was of personal struggle and cultivation of her skills, teaching herself how to fight to the best of her abilities. She would often challenge her teammates within the Onmitsukidō to skirmishes of very unbalanced odds, and yet Soifon would always come out on top as the victor. Without former knowledge of how, Soifon even managed to summon forth her Zanpakutō; which, despite her lack of knowledge of the weapon and companion, she would learn how to wield effectively and skillfully in combat. Her intense training in all fields of the Death Gods—Hakuda, Hohou, Kidou, and Zanjutsu—was all for a purpose she held above all others. She aimed to become as strong as the Corps-Commander herself, Yoruichi Shihouin, which she had come to adore from a distance. Mission after successful mission, Soifon quickly rose through the ranks in such a fashion that her peers would begin to send their praises of the girl to Yoruichi. At first it was something small and disregarded by the woman, but as the consistency of these reports increased, it would most surely become something for her to investigate.
It took seven years after Soifon's inauguration into the Onmitsukidō, when she again challenged a group of fellow agents to a spar. The odds were five to one, yet Yoruichi under the guise of a typical Onmitsukidō member would sneak into the ranks, making it six to one. As the skirmish began, Yoruichi would stay in the back lines to observe how Soifon effortlessly danced around the five combatants and took them apart with sheer proficiency, incredible speed, and refined power. Even though she suffered a blow or two, the overall outcome would put the first five on the ground to leave only Yoruichi standing against Soifon. This particular fight had taken place at night, therefore making it difficult for Soifon to recognize the woman at first. Thus, she would engage with the same amount of ability as before, trying to take down this last fighter without realizing who it was. However, Yoruichi was still far beyond the Fēng's capacity to handle, and Soifon found herself getting frustrated as her attacks were not working as easily as before. She would take out her Zanpakutō to try and heighten her chances, but time and time again her swipes would be dodged. Anger at her failure to defeat this random underling of the Onmitsukidō began to gnaw at her, up until Soifon used her strategy of deceit to throw Yoruichi off-guard and utilize all of her speed and skill to engage within the small opening. The attack ended up being stopped by Yoruichi's bare hands, but it brought the two close enough for Soifon to see who she was fighting.
After an immense instance of surprise, the fight would end and Yoruichi would take off the Onmitsukidō mask to show that it was indeed her. An embarrassed Soifon would be speechless, but her idol would be before her speaking, telling Soifon that she admired her skill and dedication to the Onmitsukidō. She followed up by telling Soifon that she would be taking her up as one of her personal guards. As they went about their ways, Soifon was still left speechless, but eventually the joyousness of what had just happened would register. Though her goal was to become as strong as Yoruichi-sama, she was more than glad to be able to work under her in a closer way. Because before she entered the Onmitsukidō she had dedicated her life to the woman, and was willing to put it on the line for her. The next day she walked in Yoruichi's stead whenever she could, feeling it as an honor. And rather that letting her skill drop after having acquired a contenting position, if anything her efforts to train herself redoubled. The difference this time, however, is that Yoruichi would take the young lady under her wing as her protege and help her train as a mentor to a student. Yoruichi, who was known for her prodigious skill, would accelerate Soifon's growth to a point that she would become the head of Yoruichi's personal guard. She would also be the one to teach the Fēng of the ways of the Zanpakutō, and about how it was not just a tool but an ally who is always at your side as long as you are at theirs. It was through Yoruichi's help that she would delve into the world of her Shinigami to confront her Zanpakutō spirit.
The realm of the Zanpakutō was glorious, as Soifon found herself emerging from a brilliantly blue portal into a world she never would have believed could be this beautiful, or even exist. Apparently she was atop a mountain where greenery grew and a cloudless sky lie above, filled with the spectrum of a rainbow arcing over the summit. There was very little in terms of man-made constructs, as only the gateway she had come through and two large spires nearby seemed to be present. The rest was natural terrain; or perhaps in this rare case, unnatural terrain. Even stranger was when Soifon looked away from the mountain she was upon, out towards the other landscapes surrounding it. Rather than lovely blue skies and more eye candy, it would seem they were shrouded in a dense and mysterious gray fog that grew thicker the further away it was. Somewhat afraid, Soifon would focus on the mountain she was upon currently, when suddenly a golden light would appear from one of the nearby shrubs. With supreme speed it would fly nary a foot from her face to reveal it's petite seven inch high size, and a rather humanoid body. This was Suzumebachi, though Soifon didn't know it by name just yet. Suzumebachi was quite talkative, high-spirited, and youthful in mind and heart. Though the two's personalities clashed, especially when the fairy-like spirit threw in blunt comments about her taste in style, eventually they would come out as allies. When Soifon got to know Suzumebachi better, she learned her name very suddenly and instinctively, without the Zanpakutō spirit herself saying it. And when she did learn the name, she would emerge from her Jinzen with her arm encompassed by her Shikai, Nigeki Kessatsu.
After Soifon achieved Shikai, Yoruichi would show her pride in her student by inviting her into the Gotei 13 as the Lieutenant of the Second Division, which she currently headed. She gladly accepted, becoming Yoruichi's right-hand woman in all instances. She was highly protective of and highly devoted to the Shihouin, and was excited to take up the positions that brought her closer to her. And for a long while, this was the situation—Soifon had become comfortable as Yoruichi's advisor and guardian, and in turn Yoruichi passed on her skills and knowledge to Soifon, telling her that in time she would become the successor to both the leader of the Onmitsukidō and the head of the 2nd Division. Over this gradual period, it would be that the two opposing personalities of this pair would clash on the occasion, with Yoruichi's laid back and easy-going style and Soifon's staunch to-the-book type. They were small arguments that had no real impact on their relationship, but still showed the differences between the two. Yet still Soifon came to admire Yoruichi no matter the hardship, as thus far in her life the woman has made her who she is. This time together began to open up something more than just what was between a student and a teacher; Yoruichi's lax nature allowed Soifon to experience feelings of friendship, and something even deeper than that. The bond was strong on her side, justifying the sacrifice she was willing to go through for the woman. And being as she was a girl of incredible resolve, she would more than gladly stick to it.
The second important figure in her life was none other than Urahara Kisuke, but that doesn't mean he was shed in a positive light. In fact, Soifon detested Urahara for his lazy uninspired attitude, and there was no life devotion exception to this one. Beforehand, Soifon had been advanced up to the Lieutenant's Chair in the Second Division, which was the second seat. This had put her one seat ahead of Urahara, who apparently was one of Yoruichi's old friends. Soifon was highly protective of Yoruichi's honor, and thus certainly did not approve of the man being even near her. Things became even more distraught for the young lady when it was announced that Urahara would be taking to the Proficiency Test to become a Captain of the Gotei 13. All she saw was his carefree attitude; being lazy and doing bad at his job. Soifon confronted Yoruichi with concerns that she was overestimating Urahara's capabilities. It was a mistake to even appoint him as Corps Commander of the Detention Unit, so undeserving of such a position was he. While Yoruichi readily admitted to the fact that Urahara was not really a hard worker, she dismissed Soifon's criticisms without hesitation. However, the Fēng persisted, going as far as utilizing her stealth skills to stalk Urahara and clearly observe that he was doing nothing to contest her beliefs. But again when she shoes the notes she took about it to Yoruichi, she dismissed them again, and continually insinuated that she was in love with him.
Whatever the case, the test would be prepared for Urahara regardless of Soifon's objections. A day or so after Urahara took the test, he was standing as captain of the 12th Division, the head of the Shinigami Research and Development Institute. It did not take long until something awry came about, as Soifon overheard an Onmitsukidō member tell Yoruichi that Urahara had entered into the Detention Unit property with claims that he was previously given approval to go. He had not been granted the permission, but Yoruichi told her division members not to bother and to allow him to go where he liked, trusting in her old friend to have an idea of some kind. When Soifon again goes to find Urahara and trail him, she finds a much more different picture than before. She witness his extreme spiritual power and expert Hakuda mastery as he is taking down a small group of Shinigami defectors, before entering the Detention Unit. It is from the Reiatsu that Soifon is forced back and left to mull over the sights she has seen. For the first time, she actually considered Urahara in a different light than the typical animosity, but the moment passed quickly. She decided that she would not pursue Urahara again in the attempt to get him kicked out of the Captain's spot he had achieved. She believed in the judgment of the Central 46 and the rest of the Gotei 13 to have not let someone unworthy of the position in. But still, she held him in a shade of dislike.
The years would continue to fly by, with the relationship between Soifon and Yoruichi only growing stronger as the Fēng zealously followed her instruction and assisted her in the many missions they carried out as members of two organizations. She did not seem to care too much for the strange things happening around them, such as Captains suddenly disappearing with no trace, as long as her charge was safe and at her side. She did notice, however, the distress that would worm its way into the Shihouin's warm face that she had come to love. It made her strive to practice even harder and become as strong as possible for Yoruichi's sake, often spending the hours of her sleep for this purpose. One such night, Yoruichi would find the young Shinigami practicing with her Zanpakutō, and would surprise her by coming to assist her in a very intimate way to help her perfect the form she was trying to achieve. After she succeeded, the two would simply rest there, with Yoruichi laying her head upon Soifon's lap. Soifon was trying to tell her that she was still not strong enough to protect her, and that she needed to become even stronger, explaining why she was out here. But Yoruichi refused to let her beat herself up, going so far as commanding her to stop it. It was then that the fateful promise was made, Soifon saying she would never leave her side as long as she lived. And as Yoruichi returned the promise, she fell into a deep sleep there on Soifon's lap. At this point it was beyond admiration; Soifon worshiped Yoruichi.
Until that moment.
When the strange happenings within the Gotei 13 progressed even worse, with Urahara's and Tessai's mysterious sentences, chaos erupted in the Soul Society. Among that chaos, Soifon went to her mistress to find that she was not only absent, but had found out that she had abandoned all her titles and left the Soul Society without even a word to those she had left behind. The promise so recently made had been broken and obliterated by her sudden departure, and she had felt betrayed by the one she had treated like a goddess. There wasn't even an explanation behind it that was told to Soifon, and all that she could see is the destruction of her trust and everything she had worked up to become. The purpose for her being; gone in a heartbeat. In the absence of the shattered promise, Soifon would create a new one on the spot. She would only continue her training to become more powerful, succeeding Yoruichi's positions as she had wished and becoming Captain of the Second Division as well as the Commander of the Onmitsukidō. She would also take up the position as head of the Fēng family, adding another title to her collection. And she would keep becoming stronger until she was content, as when that happened she would go to find Yoruichi and take her back by force. The chaos surrounding Seireitei would subside for the time being, as new captains would take the stead of the unfilled position. The Second Division had been left open, as Soifon would become the successor, but had not quite achieved her Bankai.
Her Bankai, which she had been working on for years with Yoruichi-sama's help, was still at the edges of her reach. Suzumebachi would sometimes come out of the Zapakutō of her own will on the occasion, her appearances becoming more common in Yoruichi's absence. It turned out that Suzumebachi had not quite liked the woman, and at that point Soifon could relate the feeling, or so she thought. She felt what she believed was hatred toward her old mentor, but it wasn't quite the same thing. Regardless, it was what was needed to break through with Suzumebachi and for once strengthen their relationship now without Yoruichi taking all of her focus away. Within days of the dark-skinned woman's absence, Soifon achieved Jakuhō Raikōben, filling in all the prerequisites for the position of Captain. The proficiency test was a breeze for her, and she would take up the reigns dropped by Yoruichi. Once the situation in Seireitei settled, Soifon would be the one heading the search-and-retrieve parties that went out on missions to the World of the Living to locate Yoruichi and take her back to the World of Souls. But however, the Shihouin was also a master of stealth, and despite decades of missions under the purpose of hunting her down, they would not be able to find a single trace of her. Eventually the Central 46 would order these missions to come to an end as the futility of it became apparent to them. In order to preserve resources, they would terminate them, so that the Onmitsukidō could return to much more useful occupations.
But Soifon would not accept it, choosing to use much of her spare time going to Earth alone to find Yoruichi herself. This would last several more years with each instance occurring less and less likely. At this point Yoruichi's status was officially declared as deceased, but such a thing was unbelievable for Soifon. Though she could not accept it deep down inside, she would stop travelling to Earth, as she never could find the woman no matter how hard she tried—the world was too large. So, Soifon would allocate her focus to her duties in the Soul Society. Her soft nature would be seen to become cold and hard, while her resolve and dedication to her many obligations would take hold. All that got in her way were her enemies and all enemies were to be slain, so she believed, even if such people were her fellow comrades. As her advance to Captain would leave the Lieutenant's chair open in her squad, she would appoint a man by the name of Marechiyo Ōmaeda; the Ōmaeda family were an incredibly wealthy family within Seireitei, and alongside the Fēng were a noble house affiliated with the Shihouin. As head of the Fēng house, it was in Soifon's best interests to keep good relations with the Ōmaeda, especially because of how well-funded they kept her organizations. But in truthfulness, Marechiyo was somewhat deplorable, and both Soifon and Suzumebachi more so (Who hated men in general) did not like him. Also around this time is when Soifon began to work on a new technique that was incredibly powerful. It was to be a flawless synchronization between Hakuda and Kidou, to create a form that drastically increased the user's overall power. While simple in thought, perfecting this was incredibly difficult, so much so that in the coming years she would attempt to but still be unable to grasp the equilibrium correctly. Still, even incomplete, it was still powerful.
Approximately one hundred years after Yoruichi's absence, the news of a Shinigami by the name of Rukia Kuchiki abandoning her duties and not returning to the Soul Society from Earth would arrive. If it was not for Byakuya's familial relationship with her, Soifon would have gone to hunt the now-criminal down herself. She was returned within a day, and sentenced to death by the Central 46 for her crimes, as it was. But what was rather weird was the fact that this young woman had somehow lost her powers, though Soifon was told this was temporary. Even stranger was the shortening of the normal execution to twenty-five days from thirty. Still she would not question the orders of the Central 46 reasoning that they would not do such a thing without good reason. However, it only got worse from that point on when an emergency meeting of the Gotei 13 was called, and all Captains were to gather for the conference, excepting Ukitake who had health issues. At that meeting, it was told that several Ryoka, or intruders, had arrived to the Soul Society from Earth, and that their target was the prisoner Rukia. There also was slight bickering among the Captains, but Soifon kept silent and kept out of it. She was ordered to help transfer the prisoner to the Senzaikyū tower for further security, though she opted to command a small escort of Onmitsukidō guards to perform the task in her stead. In the next several days, the sentencing of the Kuchiki girl would shorten to earlier and earlier dates, while the Ryoka had breached Seireitei and were causing chaos among the Gotei 13, which scrambled in disorganization to stop the threat. As this chaos unfolded before her, Soifon got a terrible feeling in the pit of her stomach, an impending sense of dread.
The next tragedy to arrive was the death of one of the Gotei's captains, Sōsuke Aizen. He was murdered not too far from his division's barracks, and the medical team was unable to tell who caused his death. whether the Ryoka or a traitor among them. The Gotei was falling into further disarray, and Soifon was coming apart at the seams. She could only cling to the responsibilities as a Captain and execute the orders she was given, and she sought nothing more than to make sure this execution went through without any lapse. On the day of the execution, Soifon would be one of few Captains who attended it, including Retsu Unohana, Shunsui Kyōraku, Byakuya Kuchiki, and Genryūsai Shigekuni Yamamoto himself. The tool of execution was Sōkyoku, a Shinigami with the power to completely vaporize a soul with the fire it releases when unsealed. It would take the entire Kidou Corps to release the bindings upon the massive weapon, while Rukia would be raised into position for the ceremony to take place. As the flames of the Sōkyoku took the form of a dragon, Soifon would watch as it rushed towards Rukia to destroy her once and for all. But this was the moment everything would fall to pieces, as suddenly the legendary force of the Sōkyoku would be stopped by Ichigo, one of the Ryoka to invade Seireitei. Soifon watched in utter shock, as then Shunsui and Ukitake would arrive at the base of the massive halberd, attempting to destroy it with a Shihouin relic. The situation threw everyone off balance, and the destruction of the halberd would succeed and Rukia would be rescued by Ichigo, who gave her to another Gotei traitor, Renji Abarai, to escape with her.
Soifon would have to collect herself, ordering the present Lieutenants to chase Renji down and retrieve the prisoner, but they were also easily defeated by Ichigo. While Byakuya rushed to combat the Ryoka, Soifon would only get angry at the officers who were not carrying out their orders. She would strike down Kiyone Kotetsu as she tried to come to her sister's help, calling her a traitor as the rest. She is just about to crush the lieutenant under foot when she is thrust off the side of Sōkyoku hill and whisked into the air by a masked assailant. As she struggles to get free, she suddenly realizes the voice of the assailant, who pulls off her mask to reveal that it is indeed her. Yoruichi Shihouin had pushed her off the hill with a Shunpo technique, and they were now falling towards the ground far below. Soifon was simply to shocked to respond, and was wide open for the Kidou attack Yoruichi used on her to launch her into the earthen ground at the base of the hill. She would be able to recover, of course, and suddenly all of her focus shifted onto the Shihouin who had been her mentor and who had left her without even saying goodbye; nothing else happening in the Soul Society mattered now. She doesn't exactly know what to do, and simply finds herself attacking the woman with Hakuda, though Yoruichi matches her blow by blow, and eventually they disengage to chat with each other. At first it's simply quips and insults thrown back and forth, with Yoruichi seeming rather pleased to see Soifon again. But Soifon is struggling somewhat to retain the feelings she had been holding in all this time, settling for small talk as a front.
The chat is ended as Soifon's agents arrive, and as she pulls her Zanpakutō out and plants it firmly in front of her, an entire battalion of the executive militia surrounds Yoruichi. This is a signal, whether or not rashly made, of execution; it means that Soifon intends to kill Yoruichi, and the fight begins. Yoruichi effortlessly manages to take out the Onmitsukidō agents using her proficiency with the Hohou, but Soifon again matches her blow for blow when they engage. Soifon tells her that she has been training this entire time, which is evident as she can now get behind even the Goddess of Flash to surprise her. With her vantage point, she unleashed her Shikai, Death in Two Steps, and managed to catch up to the Shihouin even as she tried to Flash Step away. The laceration she placed upon her chest created a Homonka, signaling the initialization of her Shikai's process; placing a second blow upon the Homonka would erase Yoruichi from existence. As the fight continues, Soifon doesn't manage to fulfill the Nigeki Kessatsu contract, but keeps adding on more Homonka as Yoruichi struggles to evade destruction. As it turns into a cat-and-mouse game, Soifon decides to end this quickly by activating the nameless technique she had been working on most recently. She wrapped herself in a cloak of intense kidou, which began to take on the affinity of wind as it swirled around her and gusted throughout the area with its great power. Thinking she has the upper hand, Soifon takes the time to explain the technique to Yoruichi, and declaring that she should be proud of how much her student has grown in her absence. But it is cut short when Yoruichi activates Flash Cry, the perfected and named technique that Soifon had been working on, which takes on an electrical attribute.
Suddenly, the tables turn as Flash Cry obliterates the landscape around them and Soifon is only left standing because of her own weakened variant of the ability. Furious, Soifon launches herself forward to try and strike Yoruichi down once more, but she is easily stopped by Yoruichi's form once more and her ability is nullified by counter-magic. That's when Soifon realizes that she still cannot defeat Yoruichi, even despite the woman's one-hundred years absence from combat while she trained and trained the entire time. She falls to pieces before her mentor, unwilling to fight any longer and accepting defeat, but asking her the powerful question; Why didn't you take me with you? Yoruichi's response is of little consolation to Soifon, but she is told that she left to save Urahara and Tessai from death as they were wrongly accused and sentenced. Soifon cannot understand, until suddenly a telepathic message is sent to the both of them from Isane Kotetsu, both explaining the current situation to them as well as enlightening Soifon of Aizen's treason. Aizen, who had faked his death, had slain the Central 46 and had been ordering all of their commands this entire time. After the telepathic message rallies the remains of the Gotei 13 to combat the traitor back on top of Sōkyoku hill, Yoruichi stops Soifon from rushing to tell her that it was Aizen who had been the one to set up Urahara and Tessai's crimes. With this newfound knowledge, the two are able to reconcile their differences, before going to deal with the current threat.
As both are profound users of the Flash Step, they arrive quickly to stop Aizen from slaying those he had already struck down. But apparently he has gotten what he had come for: the Hōgyoku that had been hiding within Rukia's body this whole time. The Sōkyoku was supposed to have obliterated Rukia's form and have left the Hōgyoku device behind for Aizen to take, but that did not work out so well. and thus he manually extracted it from her body using research he had taken from Urahara previously. Though the two were in a position to lock the man down, Yoruichi screams at Soifon to get back as she herself follows her own orders. For, seconds later Aizen and his subordinates are surrounded by Negacion beams, as Gillians rip through the sky of the Soul Society to save them. Aizen has allied with the hollows, and it to set the crises for the next several years as Aizen is no doubt planning an attack when he is ready. Soifon, lightheaded from all of this insanity, wishes to retire to her barracks to rest. Before that, Yoruichi tells her that she will return to Earth, again to Soifon's dismay. But it is assured that Yoruichi will keep in contact and still be by Soifon's side if she needs it, reinstating the promise made long ago. The Shihouin tells her that she is proud of her student, and is glad that she had succeeded her as Captain and Commander. More than happy, Soifon says goodbye just before she returns to her barracks, glad for her past to be settled.
There was a time of rest for the Soul Society to rebuild and recover from the fight, and Soifon had Marechiyo renovate the Second Division Barracks to accomodate Yoruichi at any time and any day, with heated floors, automatic doors, and air conditioning on every floor of the Headquarters. Even the training room has been remodeled to contain a nearby hot springs. After the return of her ex-commander, Soifon has spent most of her nights dreaming about the days when they trained together. She also began to collect a great deal of black cat shaped merchandise from wherever she could find it, whether in the Soul Society or on Earth when on missions. And speaking of missions, she was by Yoruichi's side when helping her investigate human disappearances in the real world, to help Ichigo during the Bount troubles. There is one instance during this issue that she engages a Bount in combat that uses poisons. However, she was able to trump his abilities with Suzumebachi's help and use the Death in Two Steps technique to send the Bount to his grave. After that, she remained in the Soul Society to protect it from further such attacks, while Ichigo and his comrades dealt with the issue directly.
After that is when a new threat arrived, by the name of Arrancar. It is the reemergence of Aizen, who has used the Hōgyoku to create something of a mix between Hollows and Shinigami. Aizen is much more powerful than before, and when she hears that not even Yoruichi is capable of taking him down with Urahara's help, she becomes worried. The Gotei 13 is dispatched to Karakura Town to once and for all end the threat of Sosuke Aizen. On the front lines of the Arrancar assault are the Espada and their Fraccions, and Soifon decides to engage Baraggan and his fraccion with the help of Marechiyo. The first combatant is Ggio Vega, who after some expended effort and time is sent into the next life by Soifon's Nigeki Kessatsu. Baraggan Louisenbairn himself is their next target, except Soifon finds herself making very little progress upon defeating him, and she notices her movements are becoming slower. It turns out the Espada has power over time, not only in slowing her down if she gets close, but also aging her body by touch. He is able to break Soifon's left arm, and after releasing his Zanpakutō, he uses his Respira ability to catch the broken arm and cause it to begin to rot to the bone. She calls Ōmaeda to cut her arm off before it spreads to the rest of her body, and he barely makes it in time to stop it at the elbow. Only through her incredible resolve does Soifon manage to get over the pain and terror of the attack, and thinks up a plan. She asks Ōmaeda to distract Baraggan while she leaves to carry it out.
Marechiyo is barely able to survive long enough by running away from Baraggan's attacks, especially as his time manipulation slows him down. Thankfully, Soifon is able to quickly wrap her wounds up in cloth ripped away from her clothing, and prepare herself for the release of her Bankai. Jakuhō Raikōben is aimed onto Baraggan and launched, and upon impact it creates such a large explosion that it sends her flying away with the force behind it, despite the distance away from it. Yet, in the midst of the of clearing smoke, Baraggan is still standing and unharmed by the attack. There was no way such a thing could have happened, and Soifon was feeling somewhat defeated until the Vizards joined the fray. The Vizard were allies of Urahara, and had come to help combat Aizen's forces—they were somewhat the opposite of the Arrancar, whereas Arrancar were Hollows who had pulled off their mask to gain Shinigami powers, the Vizard were Shinigami who had donned a Hollow mask to gain Hollow-like powers. Hachigen Ushōda goes to help Soifon defeat Baraggan, by trapping him inside a massive Kidou barrier. He then proceeds to explain that the reason the Arrancar had survived the attack was by aging the missile itself and causing the explosion to occur far enough away from him to escape. So, the plan now is to contain Baraggan so that he may not escape, and then launch one of Soifon's missiles at him. However, she had never been able to fire Jakuhō Raikōben more than once in three days before—she was worried what might happen to her if she tried. Hachigen insisted, and Soifon decided that she would, as it was her duty as a Captain of the Gotei 13. She would fire the missile on one condition, that Hachigen trap Urahara in one of these Kidou bubbles if it succeed.
When he agreed, she surpassed her limit and summoned another missile to her Bankai, launching it through a small opening made in the barrier at Baraggan. After the attack lands, Baraggan still stands, with only one side of his face and one of his arms being blown off. Soifon is simply too exhausted to fight any longer, and can only witness as Hachigen dons his Hollow mask to combat Baraggan at full power. Her releases his Respira again to try and age the Vizard to death, and does manage to catch his arm. However, Hachigen counters it by using his Barrier Kidou on his own arm. At first what has exactly happened becomes confusing, until it is pointed out what is happening to the old man's stomach. Baraggan looks down to see that his body is rotting from the inside out, his own Respira causing it. Unable to stop it because of how absolute the ability is, he turns to dust by his own power, thanks to Hachigen's own ingenuity. he had cut his own rotting arm off and transported it into Baraggan's stomach, explaining the situation that had occurred. Now, Soifon falls to rest, needing some before the next battle while the rest of the Espada are taken down.
In the end, the final battle with Aizen takes place, with Ichigo, the unoccupied Gotei 13 Shinigami, and the Vizards still standing. Soifon engages Aizen in a four-pronged attack alongside Shunsui, Hitsugaya, and Shinji, but the attack is trumped easily and the four are cut down effortlessly. They were simply too tired and weak from their previous battles, and Aizen too powerful in his new form. They are unable to continue fighting this battle, and simply watch as it commences. It ends in General Yamamato's death, as he sacrifices himself at the opportune time to catch Aizen and his associates in a self-destructive attack. They are all sent into oblivion, reduced to ash as his Zanpakutō's release phrase stated. The battle was finally over with Aizen's defeat, and the Gotei 13 were left to mourn the loss of Yamamato. Soifon, usually the one of great resolve, is the first to break down in tears, angry and sad that such things have to happen. Komamura and Shunsui tried to restrain and console her, but Soifon would not take anything from them, as long as Yoruichi was not there. As they went to discuss the rebuilding once again and making due for the losses during this war, Soifon left the Soul Society for Earth, to find Yoruichi.
She stayed in the World of the Living for a while, recovering from the most of the damages she suffered during the war, and seeking consolation from Yoruichi. For that, she would be staying at Urahara's place for the duration, who would blame her for being trapped by Hachigen's barrier, as agreed earlier. Soifon still expressed dislike for Urahara, partially blaming him for Yoruichi's leave of the Soul Society, but it was not so drastic that she couldn't stand him. Soifon would find the Shihouin fiddling with her old belongings, such as her own Zanpakutō. They would have a conversation about the happenings at the battle and in the Soul Society, shocking Yoruichi as she first heard this news. Soifon would also tell Yoruichi that she should come back to the Soul Society to help them rebuild, but she would decline, saying she needed to take care of certain things first. Sadly, Soifon would eventually depart without having swayed her old mentor to return, but she needed to get back to her duties as Captain. As she returned, Retsu Unohana would use her advanced medical skills to help repair Soifon's arm back to the state it was in before Baraggan's attack. Over the next several decades, Soifon assists in the reparations of the Soul Society, and Yoruichi does indeed return to rejoin the Gotei 13 eventually, but never with the same vigor she had before. At the very least, they are all on good terms again at this point in time, and peace is known for a great many years.
But the world was changing. Aizen's meddling certainly did not go unnoticed. The world has become aware of the existence of other realms besides their own. The well of power has tipped over, allowing more mere humans to awaken newfound power. Alongside that each of the Demons, Iramasha, Sugiura, and Ziamichi have unveiled themselves as well. A whole new world had opened up and with it came great powers like never before. War became known again and peace was lost, as the forces delved for land and influence. For the most part, Soifon and the rest of the Soul Society tried not to interfere, so long as the balance of souls was perpetuated. It was not until war came to them directly by the evil known as Ender that she took up her sword again.

SKILL SHEET
Shinigami Skills
Hoho: Grand Master

Kidou: Master

Zanjutsu: Advanced

Hakuda: Master
General Skills
Durability: Advanced

General Speed: Grand Master

Strength: Advanced

Weapon Skill: Master
Willpower Skills
Willpower/Determination: Master

Mental Deduction: Master

Pain Endurance: Master

Focus: Grand Master
Teitoku

Blackblood


Joined

: 2011-02-25


Posts

: 2112


Age

: 26


Location

: Nowhere

Member Info


Platinum Points

:


(0/0)




Tiers

:
Sat Aug 20, 2016 10:13 pm
CREDIT TO FROST FOR THE TEMPLATE CODING
THANKS TO DEXTERITY FOR SOME OF THE WRITE UPS

DEATH IN TWO STEPS

NATURAL ABILITIES AND POWER
» Hakuda:
Hand to hand combat, otherwise known as Hakuda to Shinihami, is the main choice of combat style for Sui Feng throughout her career and life as a Shinigami. With her intense speed and extensive training in close quarters combat, Sui Feng is a very lethal practitioner of this art and has even mastered multiple different styles of martial arts to intermix with her normal fighting style. Whilst her strength may not be at it's peak, through hard work, intense momentum and knowledge of the human body and how it interacts when under pressure - she can be an extremely fierce and deadly opponent. She has even been shown to utilize multiple unique techniques specifically crafted to aid her in combat, using a mix of both kido and Hakuda to overwhelm opponents. Not many people in the world can stand up to her level of hand to hand training, perhaps considered the best hand to hand combatant of the Shinigami. With her speed and fast attack style, many people have dubbed her as "untouchable". A rather fitting moniker for someone whom has dedicated their life to understanding and becoming a master at all forms of martial art. A true assassin, one might say.
Oni Dekopin: This is a technique that focuses around the application of spiritual energy to a precise location on her body, Oni Dekopin mainly being around the fingers. By surging and applying direct spiritual energy to her fingers, Sui Feng is capable of sending out a rather powerful shock of pressure purely by flicking her fingers. This is a rather simple technique and one of her most basic Hakuda based abilities. If one were to get hit by this pressure after clicking her fingers, they could very easily find themselves being forced backwards and slammed into objects, buildings or environments. Over the years this had been trained extensively to the point of just by making contact, many people would find themselves injured from the impact alone - maybe breaking bones or even tearing flesh open. As it is based around pressurized assaults by condensing spiritually energy into a power "flick", it has been shown to destroy even landscapes on some scale. Not an ability to be taken lightly.






Raiōken: Otherwise known as the "Thunder King Fist", Raiōken utilizes both Sui Feng's intense training in the art of Hakuda but also her superior and overwhelming training in Hohou. This ability allows the user, in this case Sui Feng, to unleash a flurry of a thousand bunches and strikes at the opponent within the span of a single second. Whilst most people would utilize techniques surrounding Hohou to pull such an ability off, due to Sui Feng's up close and fast attack style of combat, she can pull of this ability without usage of any effect such as shunpo. It is also said that she can switch targets and positions almost instantaneously within the one second span, for example if someone attempts to block the strikes, through usage of her superior speed, instantly changing the attack direction. When utilizing shunpo and this technique, Sui Feng is capable of absolutely surrounding opponents and crushing them with an instantaneous assault of endless fists. A fearsome technique when used in the right hands. This technique is so strong that it has shown to not only break near impenetrable armor and defenses but also destroy the surroundings for kilometers around the area practiced.






Hiratei: Mainly a technique used to strike enemies with her palms and fists, but Hiratei focuses on channeling spiritual energy and condensing it into a specific area of her body. By doing so, she is capable of increasing the kinetic energy of a strike, meaning that while her strength may not be the highest, through increasing the kinetic energy and momentum via speed usage, she can cause some devastating assaults that can act as if they were hit with someone whose main focus may actually be on strength itself. None the less, Hiratei isn't just used as a close quarters technique - rather this is also used as a ranged attack too, launching a compressed blast from her palm or body and slamming a target with it. When used as a ranged technique, Sui Feng uses the same concept of kinetic energy and applies it into a spiritual blast, aiming to obliterate the target with pure force.


Seikiri: Sekiri's main focus is based around turning Sui Feng's own limbs into that of a piercing spear like assault rather than a blunt force assault. By using a single finger, and lining up the hand and forearm behind it, Sui Feng is capable of sending out a strike that would be akin to a arrow slicing through the air rather than a normal punch. As long as the finger and arm are rigidly straight, she can send this out and devastate an enemy, when used in high pressure actually allowing her to not only cause rupturing and piercing of organs, but also tear holes through an opponent. Again, by focusing her spiritual energy into a Hakuda technique, she becomes a master practitioner of many different types of hand to hand combat, not removing even extremely deadly kidou based assaults.


Ikkotsu: Translated into single bone, Ikkotsu is a technique practiced by master Hakuda users - capable of causing devastating destruction. By launching an arm out and using either momentum or straight up strength, mixed with spiritual energy, a single punch from an arm can crush a portion of a target abdomen, sending them launching across landscapes. This has shown to not only obliterate the sides of targets abdomens with a single punch, but in some cases remove objects in their way with a single punch. The intense force of this punch is not to be underestimated, that even a single bone punch could clear a path and damage an opponent with relative ease is scary enough, let alone what one might be able to do by getting hit multiple times. This is not always an easy technique to pull off, if it is dodged then the practitioner is often open for counter assault.






Sokotsu: Translated into double bone, Sokotsu rather simplistic technique in it's entirety, but a absolutely deadly one when practiced right. By surging Sui Feng's body with an incredible amount of energy, she is capable of performing a double handed punch that can literally obliterate a target into thin air, cracking and destroying their bodies. By launching both fists simultaneously at the chest and gut of a target, one above and below, Sui Feng delivers a devastating blow of pure force - mixing in her control of reiatsu into a devastating assault that has shown to straight up kill opponents whom take the hit. Whilst this does not always work in terms of a direct kill, the Sokotsu skill would without a doubt apply massive amounts of damage to an opponents skeletal structure and potentially cause intense damage to their organs.






Kazaguruma: By throwing herself into the air, Sui Feng is capable of making a kicking motion with her legs, filling them with spiritual energy and speed to the point of releasing a devastating kick at the opponent, typically to their face. While she is not only using momentum, by enhancing her kicks with the techniques of Hakuda and spiritual energy, Sui Feng can send crazily power "windmill" kicks, as per the name. the name takes on windmill due to the nature of the kick, almost as if she's spinning herself mid air to launch a powerful kick into the opponent. It's been shown to obliterate people's jaws and even send them flying across the battlefield - even if not hitting the opponent often sending them launching back due to the pure force of the kick being sent.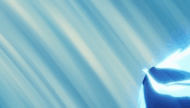 » Dim Mak:
Dim Mak [Death Touch] is a martial art rather than a lone technique, taught to Soifon by her mentor Yoruichi, and it consists of striking incredibly precise points on the target body with considerable force to cause a variety of effects such as illness, paralysis, unconsciousness, or even death. The points are usually called Dim Mak points, but they are also referred to as vital points and pressure points. The majority of these points correspond to the same locations as acupuncture points. Dim Mak is an extremely dangerous martial art, which can cause a great deal of damage to the human body if used proficiently. Any precise strike with significant force can be enough to render a part of the body useless, and in numbers these strikes can knock someone out. The closer to the brain they are, the more fatal they are. While most will only cause pain or disable a limb alone, there are certain points such as those around the neck and collar that can take away breathing, or those around the Soul Sleep that can disable one's ability to use Reiatsu. With the enhancement with Reiatsu behind the strikes, the effects of striking these points will increase immensely. One light tap to the wrist disabling the hand, a jab to the back disabling a leg, a strong punch to the neck, killing—the general rule of thumb is that if the blow is already strong enough to do great damage, then the Dim Mak application will increase the overall effect of the attack. Also, the effect caused must be related to the part of the body struck, and it must be accurate. Even the slightest deviation from the Dim Mak point will render the style ineffective. There are three types of strikes in the Dim Mak arsenal based on hardness of the blow: Tap, which is but a light touch. Light Strike, which is something along the lines of a jab or chop. And Power Strike, which is any attack stronger than that. These are what determine the effects of the many many different Dim Mak points:
Tip of Center Toe | Top of Big Toe | Front Center of the Ankle: These pressure points directly affect the foot and ankle that they are connected to. A tap on any of these pressure points will temporarily paralyze the foot and ankle for a second, possibly causing the victim to trip. A light strike on any of them will give them a limp over the next post, and a power strike will make the limp last up to three posts.


Front of Knee, Outer Edge of Patella: A pressure point on the right side of the Patella for your right leg, or the left side of your Patella for your left leg. Hitting this point with a tap will do nothing, but a light strike will force them to turn their leg inward and stagger off balance for a short time. A power strike will numb their lower leg and make them unable to stand on the affected leg for their next post.


Back Center of Knee, Between Femur and Tibia: This is a pressure point directly at the back of the knee, already commonly known as a weak spot to anyone with basic knowledge of anatomy. However, precisely hitting the pin prick center with a Dim Mak strike will be much more effective; a tap will force them to bend their knee forward against their will. A light strike will numb their leg and make it impossible to stand on it for their next post, while also causing their muscles to cramp up. A power strike will force the victim to completely bend their leg until their foot is touching their behind, locking up like that over the next two posts.


Inner Thigh, Six Inches Above Knee: Albeit a somewhat private area to be striking, there is a pressure point here that can cause paralysis of the leg. Due to the fat around this area, only a power strike will work. Successfully hitting the point will freeze the entire leg from the joint at the groin and below, over the next three posts. It also will double the victim's sensitivity to pain in the affected leg over the period of time.


Top of Greater Trochanter, Front of Body: On either side of the hips is a pressure point near the Greater Trochanter, which is a bone around that area. Striking that point from the front of the body will grant greater leverage than one would think. A tap is enough to ignite a molten pain in the area, and paralyze the leg beneath it for a split second. A light strike will further the excruciating experience to the entire leg, and also cause them to fall backwards and incapable of stepping back to catch themselves with their leg. A power strike accurately placed here will shut down the entire leg below it for the topic, while continuously pulsing in waves of agony over the course of it.


Bottom of Spine, Back of Body: Directly down the centerline where the spine follows its path to one's bottom, the end of the spine lies. Striking the pressure point that lies there comes with some impressive effects, but requires nothing less than a power strike. Succeeding in doing so will force the victim's legs to become limp for the next five posts, numbing any pain in those areas in the process.


Thoracic Arc | Serratus | Rectus Abdomis | Flank Pad | External Oblique: This is a collection of pressure points all around the rib cage, which all have the same effects if pressed. A tap will freeze their body for a half of a second, stopping all momentum in the process. A light strike will knock the wind out of them very suddenly, in addition to the previous effect. One thing is that these points do not respond to Power Strikes.


Latissimus Dorsi: This is a pressure point underneath the arm pit by two inches on either side of the body. A tap in this area will temporarily paralyze their arm for a full second, stopping all momentum in the process. A light strike will double the duration, and a power strike will quadruple it, simply.


Pectoralis Major: At the center of this chest muscle on either side of the body, is a pressure point that has a powerful effect on the victim's vitals. A tap will disrupt their breathing for one second, while also throwing them off balance. A light strike, however, will cause slight damage to the heart and cause them to cough of blood in addition to the previous effects. A power strike here will render them unable to breathe correctly for a full post, and throw them into a fit of coughing blood up.


Trapezius: A pressure point halfway between the neck and the shoulder, this can actually be pressed to affect the whole body. A tap will cause the victim's body below the neck to fall asleep and become limp for a full second. A light strike will mimic the previous effect, yet also make it difficult to move over the next post. A power strike here will make the body fall limp for a full post after the strike.


Sternum: This is a pressure point at the center of one's chest near the collar bone, and seems to weaken the body when pressed. A tap here will immediately reduce the victim's physical strength by twenty-five percent over the next post. A light strike will reduce it by fifty percent, and a power strike will reduce it by seventy-five percent.


Chain Binding | Soul Sleep: These pressure points are at the back around the small of it, and directly effect the victim's Reiatsu. A tap in either of these places will disrupt the flow of spiritual energy and interrupting any techniques over the next three seconds. A light strike will take away their ability to utilize Reiatsu over the next post, and a power strike will double that to two posts.


Center of Humerus, Inner Arm | Middle Top of Wrist: These are pressure points located on the arm, which when pressed render the arm particularly useless. A tap will paralyze the arm for a full post. A light strike will double the duration to two posts, while disallowing the victim from moving their fingers for the remainder of the topic. And a power strike will render it unusable for the duration of the topic.


Front Center of the Neck | Under the Chin: Very sensitive pressure points located around the jugular, they comes with drastic effects when struck. A tap will do no more than force them to bite down hard, regardless of any tongue in the way. A light strike will have them coughing up blood and becoming disoriented over the next post. A power strike here is incredibly effective, sending them into a thirty-minute coma, or killing them instantly if they are powerless.


Center of Forehead: A tap on this pressure point will cause temporary blindness over the next three seconds. A light strike here will cause the victim to fall asleep for three seconds. And a power strike will completely knock them out cold.


Side of Head, Same Height as Forehead: This is a strange pressure point that directly relates to the brain. A tap here will cause the victim to blink, gaining double vision over the next post until it gradually disappears. A light strike here will cause a completely unrelated effect, causing them to forget the last three seconds immediately. And also unrelated is the effect of a power strike, knocking them into an hour-long coma in which their body is frozen in place (IE: Someone standing would be sleeping at the same time).


One Inch Above the Pupil: This is a picky pressure point that only responds to light taps, and when pressed will cause temporary blindness in the eye below it for the remainder of the topic.


Pressure Limit: Because of the effectiveness of this Dim Mak style, one can only take so many successful strikes and stay healthy. If during the span of a single day, a single person has ten of her Dim Mak points struck, then until they get a good night's rest they will have to deal with a violent and painful muscle spasm near the area struck most every certain interval of time (Once every four posts). Having fifteen points pressed will reduce the power of all the victim's abilities by twenty five percent, and increase the chance of having a muscle spasm (Once every two posts). Having twenty points pressed will make the victim sick with an unnamed sickness much like the flu, except it has them constantly coughing up blood (Once every three posts). It also will give them double vision, hearing as if underwater, incredibly numbed sense of touch, and completely nullified senses of taste and smell. The sickness will not part their body until they fall asleep, and once asleep they will fall into a week long coma to fully repair their body. Finally, if someone suffers twenty-five or more pressure points, they will immediately fall into a coma that will last anywhere from a week to a month, depending on the condition of their body when they enter the coma.


» Hohou:
One of Sui Fengs most notable and amazing attributes is her ability to use her agility to her advantage. Most notably she is capable of keeping up with the likes of Yoruichi Shihoin, someone whom has been considered the pinnacle of agility and speed. Atop of this, the likes of Shadin Yuudeshi has proven to not be out of her reach, even potentially giving him a run for his money. Her endless agility and potential to absolutely crush anyone but simply outrunning them is massive, mixing her assaults of Hakuda and Hohou together to create attacks that could literally cause people to instantly die. Most notably is her mastery over the skill of shunpo, using those not only mid combat - but able to use it on a whim to create copies of herself even. Atop of this, even beyond using Shunpo or enhancing techniques, Sui Feng has been shown to attack and move faster than the sound barrier itself, when shunpo is utilized causing her to take it to that next level and instantaneously appear faster than light. Although it is important to note that her true potential speed is highly unknown. This isn't due to ability to not reach it, but because her body still remains only frail and petite, even for someone muscular and fast it could potentially tear their body apart to be moving at such high speeds for a prolonged duration.
Iaido: This is a specialized Shunpo technique which Soifon has recently developed after taking up the art of Zanjutsu once again. By concentrating the high-speed into the weapon arm, and using the utmost control and fluidity, Iaido can be used to chain together the drawing of the sword, a swipe of the blade, and the resheathing of the weapon all in one motion. If performed correctly with the Hohou, the entire procession can occur in the blink of an eye; yet Soifon is such a master of the art that it almost cannot be seen excepting for a small twitch of the hand and a infinitesimal shimmer of silver, and only to those with special visual powers. She does not need to perform the entire maneuver of unsheathing and resheathing, as this ability can be channeled with just one simple swipe of the blade.


Senka: This is a specialized Shunpo technique where one curves their Flash Step to move behind the opponent from the other side, usally to directly attack and seal one's Chain Binding and Soul Sleep in two rapid attacks, or otherwise simply gain a better positioning. The movement is so fast that an opponent may not be able to tell whether he was attacked from the front or the back and even an outside observer may find it impossible to tell what the movements are.


Shinmetsu: This is a specialized Shunpo technique in which the user utilizes the enhanced momentum of the Flash Step to launch a projectile such as a throwing knife, at incredibly high speeds. It increases the piercing power of any sharp object, or the blunt force of any dull object launched by this technique. It also increases the travel distance in addition. For most, it is hard to even tell that a projectile is heading their way before it has already hit them, due to the ridiculous speeds.


Fuuhada: This is a specialized Shunpo technique in which one uses to dodge an attack without even seeming to move. In any case where an attack is about to hit Soifon, she can first dodge the attack with a Flash Step, and immediately return to her original position once the attack has flown through the space of her body and it is safe. The sequence of this move is so fast that it will look as though the attack would have gone right through her, with only a slight blur giving away her movement. Because this technique ends up returning to the origin point in a short amount of time, this will certainly not work against all attacks.


Utsusemi: This is an advanced Flash Step ability that moves at such extreme speeds that the human mind and eye cannot comprehend the departure until a second after. To onlookers, an afterimage will appear, and when attacked the afterimage may even appear to have taken damage due to the mind filling the image in with what it believes should have happened, when in reality the user has already disappeared from that location.


Kageresu Shissou: This is an advanced Flash Step ability which does not require more energy to utilize, but simply takes a considerable amount of skill to perform. It is a Shunpo with absolute silence, not allowing the swift steps of the high-speed movement to make but a sound. By keeping the treads as light as physically possible, Soifon can move from place to place stealthily and without drawing attention to herself. This is a technique specialized and suited for Onmitsukidō use, which is useful for special operations.


Rourou Shissou: This is an advanced Flash Step ability in stark contrast of the Kageresu Shissou, meant not to be stealthy but completely disruptive. By collecting an increased amount of spiritual energy into the technique, Soifon can blast off with such visceral speed that it will create a high-pitched sonic boom through the battlefield, disrupting the inner ear of those too close to the origin, disorienting them, and pushing them away with the sheer force released by the move. Also, if this Shunpo is utilized on a destructible surface, a load of debris will be kicked up from the initial area. In the end, Soifon's speed will actually outrun the sonic boom to save herself from harming herself.


Soku Bunshin: This is an advanced Flash Step ability that involves the user dashing between several set locations in a way that creates the illusion that there are multiples of that person. These clones exist for a short period of time, and are incredibly blurry and unfocused to any onlookers. Though each 'clone' appears for only a short time, each departure usually winds up with the creation of a new 'clone' somewhere else. A master of this ability can attack from these multiple positions seemingly at the same time, and dodge any counter attack aimed at them by simply flash stepping away. However, out of all the Shunpo techniques, this one is the most energy consuming. Soifon is one of the few who can maintain this ability for a relevant amount of time.


Baibure-Shon Modo: Baibure-Shon Modo (Vibration Mode), is a state of being that Soifon can create by applying high speed movement to one, many, or all parts of her body and then by moving in place back and forth. This vibration is barely visible, but it can be detected by a low hum coming off from the vibrations. While in this state, Soifon will gain a small array abilities: The first of which is an increased resistance to certain attacks. By matching the speed of wave-based attacks such as sonic, wind, et cetera. She can completely cancel them out due to their nature. This mode can also resist physical attacks by softening them up with the vibrations before the full impact and settle through. Another ability granted by Baibure-Shon Modo is that it can also empower Soifon's Hakuda on the same note, increasing the kinetic energy behind her strikes.


Superhuman Reflex: This is a passive ability, driven into her through her centuries of practice with the Hohou. Due to using the Flash Step so much, her reflexes have adapted to superhuman levels while performing the techniques, cancelling out the tunnel vision that would normally be caused by them. All five of her senses will be able to recieve information at incredibly enhanced speeds, and her nerve impulses will increase likewise to allow her to act more quickly as well. It is much like the state of increased perception one acquires when trading blows with a sword; immense, yet brief. These sensory boosts will only apply when Soifon is utilizing a Hohou technique.

» Onmitsukido Commander and Kidou Master:
Master of Kidou: As a leader of the Onmitsukido, Sui Feng has shown to have a rather strong mastery over the art of Kidou. This means that ranging from the first offensive spell, all the way to some of the most elite forbidden kidou techniques, Sui Feng can fight toe to toe with even the most amazing masters of magic with this. Over her near 600 year life, she had been trained in this art by her former master and even those within the old Kidou Corps. Due to her mastery over the "Shunko" technique, which mixes the usage of Kidou and Hakuda to fight an opponent - it makes sense for Sui Feng to have a rather complete mastery over this art.


» Perfect Flash Cry: This is an advanced form that combines hand-to-hand combat with Kidō, developed by Yoruichi originally, and learned by Soifon later. With this form, Soifon fights by surrounding her body with pressurized Kidō, taking on the wind attribute. The technique, in addition to heightening her speed, strength, and endurance by over ten times, grants her a massive amount of Reiatsu and a near perfect manipulation of the wind element. Lastly, the Kidō can act as an armor, using the dense current to stop enemy attacks in their tracks and even reflect them if they are weak enough. This form has been perfected over the recent centuries so that Soifon is capable of completely controlling its destructive power, and turning it on and off at will with ease. While active, each of Soifon's general skills are increased by one level. Once Flash Cry ends, these boosts are lost.


Living Tempest: While using the Shunko form, massive gusts blast throughout the area that Soifon is merely present in, with the strength of a hurricane. These powerful winds are easily enough to disturb the flow of projectiles and make it difficult to move in, though Soifon will be ultimately unperturbed. Now as for the aura of the Living Tempest, it will immediately encompass an area of one kilometer around Soifon upon activation. For every post that she maintains the Shunko form in a row, the radius is increased by one kilometer, but this resets when released. This ability is passively enacted by the Shunko form without any effort on her part.


Windforce: WIth wind enforcing Soifon's every movement, it is needless to say her attacks come with a much powerful kick to them while using Shunko. As she makes any strike, blasts of wind follow up subsequently, projecting outwards strongly with bone-breaking forces. WIth the power of up to 50,000 Newtons, blasts of wind accent and reflect the movements of Soifon herself, extending her range vastly. She could throw a punch out and hit a target one-hundred meters away due to the Windforce, as if she were right up in close quarters. Even the subtlest twitch can send out one of these waves of wind, but it must require movement in some form. Using windforce, Soifon can enhance her movement as well, altering her direction mid-trajectory and increasing her already impressive speed. Additionally, she can release a constant torrent of wind from her body like a beam, inducing hundreds of G-forces upon those caught in the five to fifty meter wide blast. Finally, using her sword, the waves caused by it will be sharpened, with all of the force focused into a very fine point or line.


Overcharge: The wind Kidō swirling around Soifon's arm is massive enough to unleash raw and extreme discharges of wind that outright obliterate the area and any hapless enemies too close, utilizing a multitude of razor sharp blades of wind, following by an overwhelming concussive force. A full post where she focuses energy for the attack must pass, which can be heard by a high-pitched screech of air that slowly increases in volume. However, Soifon's capability to move and fight is in no way compromised by this charge. Only in the preceding seconds before the unleashing of the attack does her speed decrease dramatically. And then the wind explosion is released outward from her body, with the destructive power of a hydrogen bomb, decimating the landscape and shredding any misfortunate individuals caught in the blast zone. Of course the damage falls off with distance, but dont expect to make it out okay at close range if weaker in tier than Soifon by a single fraction. That's how powerful this is.


Reiatsu Armor: The spiritual energy of this form is incredible enough that it serves as strong a defense as an offense. It naturally protects her arms and back where the energy bases, not letting attacks get within two inches of her flesh, and repelling said attacks with pressured Reiatsu. If attacks impacting the Reiatsu barrier are half the power of Flash Cry or weaker, Soifon can even reflect such an attack back at the sender. Lastly, due to the Kidō's wind nature, any wind-based attacks will not affect the armor or Soifon, simply being absorbed by the armor.


Onmitsukido Commander: Being the leader of the Onmitsukido has it's perks, not only having resources such as soldiers to undertake missions for her, but information, equipment and even relationships. Part of being with the Onmitsukido means that one should learn how to interact and infiltrate, creating relationships with people whom others might not think to. This means she has connections to other important or influential people in the universe - calling on them in times of need. Atop of this, more to do with the Feng family, Sui Feng has shown a considerable amount of money to be floating around in her pocket that she pumps a lot of into the Onmitsukido itself. By using these resources, she can become a fearsome opponent - and a rather welcomed ally.
Teitoku

Blackblood


Joined

: 2011-02-25


Posts

: 2112


Age

: 26


Location

: Nowhere

Member Info


Platinum Points

:


(0/0)




Tiers

:
CREDIT TO FROST FOR THE TEMPLATE CODING
THANKS TO DEXTERITY FOR SOME OF THE WRITE UPS

DEATH IN TWO STEPS

Zanpakutō
» Zanpakutō name:
Suzumebachi
Zanpakutō appearance:
Zanpakutō Personality:
Childish:
Suzumebachi actually seems to have the mind of a youngling despite the length of her existence, and it doesn't seem to change. So this has a lot to do with the naivety and illogical thinking that she displays. She would rather choose play over work, and she would rather have Soifon's attention on herself rather than someone she believes it is wasted on, such as Yoruichi. And of course she has a completely biased opinion on men, thinking them worthless and thus worthy of nothing but her hate. In fact, she doesn't even like Soifon all too much for reasons such as her fashion sense or her seriousness. She thinks many things that she really shouldn't, because her young mind simply hasn't matured, and probably never will. However, like a child she seeks the company of an adult, or rather a parent. Soifon is like that guardian to her, and although Suzumebachi doesn't outright say it, she holds love for Soifon and a willingness to be her Zanpakutō.
Playful:
This is one of the traits of Suzumebachi that contrasts well to Soifon's seriousness; she is always trying to have fun with things. Even in the most dire of situations, she tends to make things entertaining for herself. Although it is not common, she'll turn things into a game if she is in a good mood. But if things get boring, and she can't find anything to alleviate the situation, then she gets the point fast or on some cases will flat out exclude herself from the situation to find something else. Messing with people is like a pastime for her, and she just has that enjoyable aura around her in and out of combat. She does tend to enjoy whenever Soifon gets in her softer mood, and she would like Yoruichi's playful self as well if it weren't for the woman's draw on Soifon. That's just jealousy speaking.
Blunt:
Suzumebachi has this rude antic of speaking her mind aloud about what should have stayed in thought form; for generally she loves to chatter about herself or things she dislikes (Her two favorite subjects). This makes her quite talkative as her thoughts generally reign free through her mouth. It also makes her a pretty damn honest person, because she really doesn't care about the consequences or backlash from the bad things she might utter. Forthright and expressive, Suzumebachi does not hide within her mind even if her words are harsh or critical; she'll gladly give her opinion whatever the worth of it or the subject. Let it be known though, that she is not incapable of hiding her thoughts away.
Patient:
One of Susuzmebachi's main qualities is her patience, when interacting with Sui Feng she will try to push her to be better, but isn't one to get frustrated easily with such things. Suzumebachi also sees impatience as a rather unattractive feature, if she were to interact with someone whom pushed her or Sui Feng, she would find them to be grading and tiring, for patience is a virtue to her - something that shows true balance and harmony in someone. Whilst her childish and joking mentality puts her apart from the normal attitude of a child, Suzumebachi's intentions is always that of taking time to learn and understand ones self. This goes for her training with Sui Feng, too.
» Zanpakutō Inner World:
Suzumebachi's spiritual world is named Susanoo's Eye, a world that has been a truly designed for her. The world itself is covered is covered in a dense forest, located directly in the middle is a large mountain that is a massive field atop in the middle of a forest - wildlife all surrounding the area and even smaller copies of Suzumebachi herself all around. The world is considered her sanctuary, a world that represents her nature. A free, open world for a free open spirit - something that Sui Feng has used in the past to not only meditate but actually search for herself. Most of Sui Feng's training to attain bankai and shikokai was actually within this world, and becoming one and uniting herself with Suzumebachi as allies in general.
» Shikai name:
Nigeki Kessatsu
» Shikai appearance:
The small wakizashi that was once her sealed Zanpakutō vanishes into thin air, the blade forming into a rather simplistic gauntlet over her hand. With a golden tint, the gauntlet shines brightly with energy and comes in two parts. the first part is the black and gold tint that runs up her wrist and palm, covering that portion of her hand with a metal Zanpakutō. All but her middle finger are uncovered, a sharp, needle like "stinger" appearing on the middle finger. This stinger is the main part of her Shikai and allows her power to activate, but it has a multitude of different purposes - the main focusing on her theme of assassination. There is also a chain link that connects the first part of the gauntlet to the second.
» Shikai abilities:
Nigeki Kessatsu: Otherwise translated into "death in two steps", Nigeki Kessatsu is the main focus and primary ability of Sui Feng's shikai. The power of this shikai is absolutely immense, for one to get hit properly by this is literally life ending. Her shikai becomes enchanted with a special flow of reiatsu, allowing her to mark her enemies with the large metal stinger located on her middle finger. The mark she places upon people when striking takes the form similar to that of a butterfly, a rather elegant tattoo-like mark appearing upon the enemy. With her immense speed and power, Sui Feng has shown to quite easily execute the mark - but the difficult park comes in on the second step. The second step actually requires Sui Feng to strike the same spot twice, the initial mark needing a second strike to actually activate and immediately kill the target. There is no two ways about it, such a powerful Shikai, instantly being able to kill a person in two strikes is nothing to laugh at. When the mark has been struck twice in the same location the mark seemingly gets consumed, disappearing from their body for a few seconds. Almost instantly after, the targets body is dissipated into mid air - a massive mark exactly to the one placed on them removing them from existence.

The way this works is by injecting a venom directly into the target that instantly spreads throughout their body. The first strike that spreads the poison doesn't actually have any adverse effect itself, rather a harmless venom that doesn't attack their inside in any way. Rather, it simply allows the execution of the second strike. With her intense speed, Sui Feng has shown to strike twice on the target within the blink of an eye - often making them only feel one of the strikes, surprising them with sudden death. This double strike can also be used in unique ways, for example striking the same same spot on a target, but rather from the opposite side. An example of this is when Sui Feng stabs someone in the lungs or organs, and then shunpo's behind with her speed and stabs the opposite side of their lung. This still counts as "stabbing the same location", allowing her to consume the mark.


Marked for Death: While not actually a direct "poison", many people marked by the first strike of Suzumebachi will be able to be tracked to their precise location, so as long as you have that butterfly like mark on their body - Sui Feng will be able to pin point their location even if they attempt to run. This mark will also be removed if her shikai is deactivated, but also if the venom injected is SOMEHOW removed. Atop of this, the mark also begins to slowly attack at the nerves of the target, so when someone is marked they will often find their reaction times to be slower, movements clunkier and overall weaker muscle movements. This is due to Suzumebachi's venom attacking at their nervous system, over time getting worse and making it easier for Sui Feng to activate that second mark.


Increased Spiritual Power: When Shikai is activated, Sui Feng has shown to increase her already massive amounts of Reiatsu to the point where it can even hold down or injure weaker tiered people around her. With massive explosions, her spiritual power allows her to strike faster and stronger than previously before, her already intense agility being amplified with the rise in soul power. She has also shown to increase her strength, and whilst mostly having a frail body, is not considered weak in the slightest when punching straight up or general strength. A rather hidden feature with her rise in soul pressure.


Counter Poison: Due to the nature of Suzumebachi's venom Sui Feng is capable of actually injecting herself with her stinger to spread Suzumebachi's poison throughout her body whilst also flushing out any other invading venom. The type of poison doesn't matter, but when applied, the venom will seek out and destroy the other type of poison injected, immediately eliminating invading factors in her body. This also means she will stop herself from gaining other poisons that could potentially be contracted via enemies abilities or environment.
» Bankai name:
Jakuhō Raikōben
» Bankai Appearance:
Her once stringer like Shikai changes immensely, the small assassin like weapon becomes warped into a rather large, extremely immobile weapon of massive destruction. Still coated in golden plating, Sui Feng's bankai takes on the appearance of a giant 'launcher' like weapon. With a long barrel and a giant missile loaded into the end, this truly is a terrifying and hugely different from her small shikai. Atop of her shoulder also appears to be a golden plat with a thing slit carved out, seemingly used to aim the large missile loaded into the slot. The colors of the entire weapon, alongside the missile, take on the colours of the typical Japanese hornet.
» Bankai Abilities:
Kensaigo: One of the only abilities gained from her bankai, but undoubtedly one of the most destructive and overwhelmingly massive abilities within the universe. As one might imagine, the large rocket launcher styled weapon is capable of loading in a single missile down the chamber - forcing Sui Feng to channel intense amounts of spiritual energy into her weapon and gathering it both behind and at the tip of the projectile. By gathering spiritual energy within and around the weapon, Sui Feng is capable of charging up a absolutely devastating shot from her bankai - sending a missile launching through the air and completely wiping out the intended target if struck. It is important to note that her bankai had evolved beyond that of the original usage, showing that Sui Feng can use her massive spiritual power to not only load another bullet when concentrated enough, but also increase the blast range by a massive amount.

The blast radius of the missile is absolutely ridiculous, the blast itself has shown to not only obliterate all within the radius - but cover a combined area of ten kilometers in both length and height. This means that to avoid complete damage to earth below them, Sui Feng would need to fire the bullet at LEAST 10 kilometers from the surface, otherwise within that 10 kilometer square, almost everything will be absolutely obliterated. Atop of this absolutely insane blast range, Sui Feng has noted that the missile itself actually locks onto a target and tracks them, so unless the blast itself can be directed away from the enemy, it will continue to search and blow upon hitting them. It is important to not the bullet itself is capable of being destroyed before impact, however it is not such an easy task to accomplish as it is still considered a part of her Zanpakutō. Never the less, the destruction capable from a single missile is absolutely crazy, something quite the opposite of Sui Feng's Shikai.

While it is powerful, as mentioned, it puts a heavy strain on her body to use the bankai. Four hundred years ago, Sui Feng states that her usual limit for her Bankai is one shot every three days. However with the time allowed to grow, learn about herself more and master her bankai - Sui Feng has learned to deal with the intense usage so much better. Whilst even firing one of these stills tires her out immensely, she has been shown to fire at least two before hitting the wall she was previously at. At extremities, she can fire five in a single battle but generally would knock herself out for the rest of the battle, potentially injuring and blowing herself up in the process. In many situations, a single bullet from this bankai is capable of obliterating her opponent - often turning her back on a target once they've been hit by it. This alone shows the incredible power behind it, and to survive such an attack is beyond incredible.


Tachi: Due to the lack of mobility Sui Feng has with her bankai active, she has taken multiple measures over the years to actually defend herself when either aiming up a shot or general fighting. By activation, she is capable of creating a shield once the rocket has been fired, however it remains heavy and difficult to haul around, thus causing Sui Feng to only really change into shield form if the attack is a head on assault, changing directions of the shield is extremely difficult with her frail body, thus unless it is telegraphed assault it may be difficult. Never the less, this shield is made of the same material as her Zanpakutō itself, meaning that breaking through the blade and piercing the shield is virtually impossible, unless the amount of spiritual pressure becomes so immense that cutting through a Zanpakutō is possible.


Kenhae: This tertiary ability of Soifon's Bankai was added into the form as a sort of evolution of her abilities, granting her a means to fight with the unwieldy weapon without having to unleash one of her precious missiles. From the sides of the launcher itself are several circle-shaped ports barely large enough to fit a finger through. At will, she can release flurries of miniature rockets from these ports, in storms of dozens to hundreds. They glow brightly with a golden sheen, and a golden trail. At speeds of five-hundred meters per second, these little projectiles will home in on where Soifon aims her Bankai, as though an invisible pointer laser was streamed out of the tip. They are not entirely accurate however, rather using an overwhelming amount of rockets to rain hellfire in a general area than strike with any degree of precision. Each projectile detonates with a ten meter explosion of the same fiery energy released from the Kensaigo. These rockets are of course deadly if they hit a person directly, but cause lesser damage with the splash of the explosion.
[/list]
Teitoku

Blackblood


Joined

: 2011-02-25


Posts

: 2112


Age

: 26


Location

: Nowhere

Member Info


Platinum Points

:


(0/0)




Tiers

:
Sui Feng is DONE. Thanks to Dexterity for a lot of the write ups, having already made a really good app for Sui Feng prior to this I wanted to preserve a lot of the write ups. I also got her permission, proof here: https://puu.sh/qPM8Y/0a74328e31.png

The entire app is generally what we know about Sui Feng.
Teitoku

Blackblood


Joined

: 2011-02-25


Posts

: 2112


Age

: 26


Location

: Nowhere

Member Info


Platinum Points

:


(0/0)




Tiers

:
Thu Jul 06, 2017 10:44 pm
[adm]Alright since I got the ok from Frost nearly a year ago from the RP sample, I'm gonna approve myself here. Nothing has drastically changed with Sui Feng apart from overall power increase in 0-3+. [/adm]
Henrex

Tor'uk


Joined

: 2016-01-20


Posts

: 3495


Age

: 22

Member Info


Platinum Points

:


(419100/999999)




Tiers

:
«- PREPARE TO BE REVIEWED -»
« Application Checklist »
Name [X]

Appropriate Age [X]

Gender [X]

Appearance Present [X]

Appearance Described in Appropriate Length OR Picture is Visible [X]

Appearance is Not Claimed [X]

10 sentences for personality [X]

History is of appropriate length [X]

Powers are not Godmod/Overpowered [X]

Powers are described reasonably enough [X]

Application/RP Sample is not in First Person [X]

Skills are not filled in (Omit if a Hollow)[X]

RP Sample Present (Omit if this is not the first character) [X]

RP Sample is 10 sentences [X]

« The Willsheet Checklist »
• And Comments/Fixes •
Willpower/Determination: Elite

Mental Deduction: Advanced

Focus: Elite

Comments/Notes: While Teitoku (Kyle) is inactive, I will be regrading this and placing it into Idle Canon Applications.

Tier: 1-3++ [Base] / 0-5++ [Bankai]

Teitoku

Blackblood


Joined

: 2011-02-25


Posts

: 2112


Age

: 26


Location

: Nowhere

Member Info


Platinum Points

:


(0/0)




Tiers

:
Teitoku

Blackblood


Joined

: 2011-02-25


Posts

: 2112


Age

: 26


Location

: Nowhere

Member Info


Platinum Points

:


(0/0)




Tiers

:

THE ONMITSUKIDO COMMANDER
Rain. Perrrrrfect.
If it was any other day, Sui-Feng would have enjoyed it. The calming rain that pelted down upon an office was cathartic after a stressful day, but the fact that she was stuck out in the midst of a swamp that encircled a outlaw's settlement was depressing to say the least. Her body was drenched to the bone, but her eyes were dead focused on a single target. No distraction could break her concentration, and the job she had in mind required all of it. Each step she took acted as if she was floating across the swamp itself, barely leaving a footprint while her entire spiritual energy seemed to be suppressed to a point where it was undetectable. A deep breathe, followed by a soft hand resting on her zanpakuto's hilt, in a single leap she now sat above the village outskirts, mouth covered in a black half-mask.
Under her breathe, a silent counting could be heard.
"One... Two..."
Before she reached three, her zanpakuto was drawn from her back and held against her forearm.
"... Three."
Within the space of three seconds, Sui-Feng launched her body forward. One swift motion, two bodies. A single slash and a spray of blood covered the west most wall, and in the next second her body had traveled a hundred meters across the courtyard, taking out three more guards in a swift motion. The nature of outlaws is that they were sloppy. The barbarians of soul society didn't work in a typically organized fashion, and that was easy to exploit. In a single instant, the five bodies hit the floor, and a unanimous thud echoed throughout the immediate vicinity. Sui-Feng kept her sword held against the back of her forearm, but immediately span her body around in response to a voice screaming among the settlement.
"ASSASSIN! Fucking Shinigami... I'll take you out myself!"
Spinning in his hand was a bloody sword, the anger he felt shook his being and became quite visible across his face. Sui-Feng's eyes tracked his body, and as he rushed forward, was struck to her core as the blade began to spin on it's hilt, and then crack out towards her like a whip. With a single shunpo, she only just managed to dodge, before her eyes adjusted to see his blade shift back into a single point.
"A Zanpakuto?"
Her surprised look quickly faded, and a rather smug smile overtook her face.
"Well, I didn't think you'd have learned Shikai by now. Maybe we did make a mistake by getting rid of you, huh?"
This was the man she was hunting. A shinigami trainee, someone who tried to progress through her Onmitsukido training program, but was excommunicated due to insubordination. It wasn't clear how strong he had become, but by the exertion of his spiritual pressure? It felt strong enough to require a swift death. The Onmitsukido didn't mess around, and for someone like Sui-Feng, taking out a potential problem like him was of high importance. In a wild rage, that man came running again. His zanpakuto began to wind up again, and that whip-shot launched forward again. Yet, her body didn't move, and that whip cracked right through her body, a wave of spiritual energy rained down as the attack landed. A smug look crossed his face, and he stood relaxed once more.
"Damn, I didn't think a captain would die so ea...sil..."
Sui-Feng's body faded, and that captain's haori simply fell to the ground. On her hand was a single gauntlet, and zanpakuto had shifted into a needle-like point that covered her middle finger. One butterfly, then two, on either side of his body. Straight through the heart. On his chest, a spiraled black butterfly which was then mimicked on his back.
"If use your Shikai against a captain, you better be prepared to see one in return."
His body fell to the floor, and before his chest could even land, his entire body began to filter into thin layers of reishi, finally consuming his whole body within seconds. The leader had been taken out, and his subordinates littered the field, but the job was far from over. The unfortunate part of the onmitsukido was dealing with the reclamation of land, and this settlement would be cleaned top to bottom. A small black butterfly landed on her finger as she raised her hand to the sky, the she spoke softly, a cold underline to her voice.
"Clean this up. I want this done before squad 12 arrives, Mayuri won't appreciate a bloody workplace."
Rawk

God of Love


Joined

: 2017-05-11


Posts

: 4913


Age

: 26


Location

: The beach :)

Member Info


Platinum Points

:


(16000/1)




Tiers

:
[mod]RP sample is A-OK. App seems to still be fine as is, so it's re-approved without change.[/mod]
Mirja Eeola

Demon Toy


Joined

: 2016-08-18


Posts

: 5403


Location

: Where ever a Space-girl can

Member Info


Platinum Points

:


(398349/999999)




Tiers

:
[mod]Moving back to idle[/mod]
Permissions in this forum:
You
cannot
reply to topics in this forum