Jes

Starter Member


Joined

: 2011-01-02


Posts

: 56

Member Info


Platinum Points

:


(0/0)




Tiers

:
Hueco Mundo was never changing. The expanse of black sky with no stars. No clouds, just endless black. The only thing that did hang in the sky was the moon. Shining down light at the reverse point of the lunar phase in the Living World. The white sand was still and seemed to shine beneath that lunar glow. Every so often one of the quartz growths could be seen as a tree or a rock of some kind.
In some places the quartz made mountains and forests, but they were few and far between. And this far out the Endless Desert held only the wild Hollows as occupants. Usually their cries echoed for miles as they went about the natural order of Hueco Mundo; the weak are devoured to sustain the strong. Tonight was different, tonight there were no cries or screams; there was only silence.
Disturbed only by the soft crunch of footfalls on the sands. Several Hollows had fled to the world of the Living with ominous warnings of the Wanderer awakening. Indeed, she was awake. Walking along the dunes as if she had long ago memorized every part of the desert.
Her footfalls sounded as she walked rather dispassionately. There was a purpose and anyone judging her direction would say she was bound for Las Noches. For what reason was completely unknown.
The Desert hummed to her, whispered things to her, told her secrets that others didn't know. She paused when she came to a rocky outcropping that showed signs of destruction. Her hand raising up to touch along the pale quartz. She could sense the reiatsu here. Strong...Arrancar....and what felt like something between a Shinigami and a Hollow.
Careta stood at the location of the three way battle of Ichigo, Grimmjow and Ulquiorra. Raising an eyebrow at the dance of residual reiatsu before her hand fell away. So, these new Espada were powerful, more powerful than many that learned to shatter their masks over the many years.
"Announce the return of your child, sweet mother." For now, the White Desert was the mother...later it may be the child. It was fickle and mercurial the relationship Careta and Hueco Mundo held.
Upon her request, there was a pulse and the sand itself rippled. Spreading outwards across the dunes and stretches of sand.
All within Hueco Mundo would be aware, now. All within Las Noches would feel it.
Something powerful and horrible was coming.
The Wanderer of the White Desert had returned.
__________________
Careta - Arrancar - 0-3+

Alyon - Iramasha - 1-1

Yachiru Kusajishi - Shinigami - 2-1+

Otahu - Vizard - 2-2+

Seika - Shinigami - 3-1+

Silim

Established Member


Joined

: 2010-06-05


Posts

: 477


Age

: 31


Location

: Under your bed.

Member Info


Platinum Points

:


(0/0)




Tiers

:
[Heroism]



If silence could be more deafening than the sound of ten jets starting above your head, then that was this exact silence. The desert, while usually always a calm land apart from Hollow cries, was devoid of any sounds - not even the sand made any. Any sane being would flee after an Announcement made by the white desert itself - but there was one man here who was far from sane, and his steps casually led him directly towards the person causing this disturbance. Just how the man in white managed to find his way here so fast was a miracle - the powers of time were on his side, but that was something unknown to many - because his face was not known to anyone but the Cero Espada. But now, he was walking unmasked, in the normal Arrancar-attire, with his sword hanging on the side, the deep black of the blade an extreme contrast to his clothes.
Why? Was there a reason? He just felt like approaching this being fully armored without care could turn into an unfavorable way for him. Maybe it was his madness acting up, maybe a slight side-effect of spending so much time in a world where it was moving faster that he was now also thinking faster and more ahead than usual.

Now, he phazed into view for the Wanderer. At first, he seemed like a far away point, before vanishing and being nearer, in short intervalls - of course, he was using Sonido. Still, it was as if the static sound of the Sonido was dulled out in this mysterious dark and void night of the white desert. How long was he simply standing infront of that being that was so much older than him? The Primera did not know.
His, for an Hollow very unusual blue eyes, fixated themselves into hers. His usual, all-knowing smile and superiority in the smirk, even though his face was usually hidden - it all worked a bit thinner than usual. This pressure just from her existing... was higher than that of Kuuga, the warrior he fought some time ago.
"I have no idea who you are... but you must be very confident in yourself, to call into the eternity that is Hueco Mundo, and announce yourself. Is it madness, or bravery? That is something, I wish to find out." The deep voice that didn't seem to fit with the cute and handsome face at first reflected the darkness inside of the soul of the ex-Quincy that became the Primera Espada.
"Tell me, stranger. Do you hold even greater madness than I, the Primera Espada - or is your power of the kind that crushes everything? Do you head to Las Noches for destruction, or salvation of our kind? Many questions arise with you just being awake... The knowledge I should not have, yet it is still here." Raising one hand with the palm facing upwards and making a motion across the desert, the voice had an ominous weight to it.
"Will you bring a darkness surpassing this desert, Wanderer? Or do you desire to end it?"
__________________
Jes

Starter Member


Joined

: 2011-01-02


Posts

: 56

Member Info


Platinum Points

:


(0/0)




Tiers

:
Glacial blue eyes lifted as the whispers of the sands spoke of someone coming. Primera Espada. Careta halted her steps and simply waited. Those vibrant blue eyes seemed hollow in their own right as she watched him approach until he was standing before her. The sand itself swirled slowly around her and her head cocked to one side just before he began to speak.
She did not interrupt him, instead she allowed him to ask his questions. The nature of the questions were almost typical. He was trying to get a feel for her. She knew how difficult it was to read her. It was kept intentionally so, since sometimes she felt as if she were apart of the desert itself and other times like something simple, and still yet like something horrible to behold.
"Madness...I am not mad." Spoken with a soft voice, almost breathless. "The Desert is unchanging, only very few come to try to turn it into something else. Only one succeeded, but is long dead." Hueco Mundo was it's own creature, though she wasn't sure that those now living remembered that. So much had been lost.
Glancing away to a nearby quartz tree for a moment as she decided if she should answer his questions or not. "I have come to return us to our original glory. Before any Shinigami moved along our sands as if they had some claim to it. We've grown accustomed to blue skies and they are not our domain. We've lost our way. Mother woke me to guide us back to perfection. Before our power could be stolen and given to the Soul Reapers." There's the first flicker of emotion when she mentions the Shinigami, it's not a pleasant one.
"You say you are the Primera Espada. I come to stand as your Cero Espada. Will you follow me?" Her eyes cutting back to him for a moment. "We need not be friends, but if we're to repair what's been broken, we will need to stand side by side for a time. Once the Throne of Las Noches is repaired...I will become the protector of the White Desert again. Then the Espada may do as they wish and follow their ways."
Once again her feet moved, moving to continue to walk towards Las Noches. Pausing as she stood side by side with him. Her head not turned towards him, but her eyes on him none the less.
"Shinigami once feared to tread within our realm. Humans could not survive the Dunes. Espada lorded over different regions and those Hollows within. It was a Kingdom of eternal night. One Soul Society knew little about and did not trust to survive in to send it's members. This...Aizen has thrown the Desert into dischord and I will see it to rights."
__________________
Careta - Arrancar - 0-3+

Alyon - Iramasha - 1-1

Yachiru Kusajishi - Shinigami - 2-1+

Otahu - Vizard - 2-2+

Seika - Shinigami - 3-1+

Silim

Established Member


Joined

: 2010-06-05


Posts

: 477


Age

: 31


Location

: Under your bed.

Member Info


Platinum Points

:


(0/0)




Tiers

:
[Heroism]



Slowly, something like a smile creeped over the face of Heroism. His emotions were going haywire just now - this power before him, and how he could make use of it by chosing the same side. This was turning into a really good start - Ashlei disappeared some time ago without a trace, and quite frankly, he had enough from bowing down towards this pink-haired airhead. Her usefullness for him had long since diminished, his powers of speed and energy surpassed everyone else - at least in his own mind. As she passed by him, the right hand of the Arrancar was already closed around the handle of his black straight sword, his extension of the soul.
"So you claim to be able to do that? I'd hate to miss the chance to see that, and take my own place in this play of darkness." Slowly, without making a sound, the dark blade was drawn out of the sheath. Strangely enough, today, the usual sound of it was missing - even as it dissolved and turned into the jet-black armor that was widely known.
"So then, let us unite our strength. I am Heroism, the user of Dark Kabutos armor, the one who holds onto the future itself." The yellow, glowing visor of his mask made any emotion in his face now unknown - from a looming threat in his normal form, it changed into a dark premotion of pure madness in this armored one. A man that only loved oneself - this was the identity of whoever was able to use the Dark Kabuto Zecter. Turning around to face Las Noches again, he smirked behind the mask. For now, he would play the madness-driven Hollow bound to lead his own people into the darkness were they belonged - nobody would even guess that his goal was to bring his old race into strength. Or that his true loyalty was never with anyone else besides the true first daughter of the current Sugiura Queen.
"Those that stand in the way of a true, supreme ruler, are crushed. The Espada are thinned out, weakened. Without a strong lead, we will never regain our true strength." Stopping for a moment, the helmet slightly turned, the sign of him looking at the Wanderer of the Desert. "If you lead us into strength, my blade shall be yours to command. But should you show any weakness that will lead us into destruction, my powers will be what puts an end to you. I expect you to do the same if my will and strength can't match what they have to be."
__________________
Jes

Starter Member


Joined

: 2011-01-02


Posts

: 56

Member Info


Platinum Points

:


(0/0)




Tiers

:
Careta watched as he drew his blade and released. Her stance did not shift and she did not even seem to tense up; either so confident in her own abilities or trusting of his lack of desire to attack her (likely the former) she didn't bother reacting. "I am Careta, First to Shatter, Daughter and Child to the White Desert.* She was tough to read, but she seemed pleased he was so willing.
Truthfully it was a good start. The Primera Espada agreeing to stand beside her. Though, she had plans for a few others that had yet to be approached. "Hueco Mundo has always been a place of cruelty and balance. The weak are devoured by the strong. Should I become weak, I would expect to be felled upon." Said with that same monotone voice as she continued to walk towards Las Noches.
"The World of the Living is a broken place, but so too is Hueco Mundo. The Arrancar came to rely on a Shinigami for power and guidance. Even after 400 years the touch of that man is still upon us. The white uniform...is a mockery of the Shinigami's own uniform. Before Aizen came here, we wore what we wished. It is but one example."
"It has been a long time since the Cero Espada lead the others. We are not creatures of loyalty or honor, we've no time for such foolish notions. We do all share one loyalty, however and that is to the Mother. Without her we are nothing and it has been some time since she was tended."
Turning her head to one side to regard Heroism for a moment, "I will first establish the 10 regions and fill the ranks of the Espada. How each rules is depending on their Aspect and preference. The only law that comes from Las Noches is that the Desert must be preserved or that Espada will find themselves devoured. We will make Hueco Mundo the stronghold it once was before looking to see what can be done with the World of the Living." Reaching up and raking a hand through her hair before she decided to stop walking.
Reaching out a hand and the sand shifted beneath it to show a large circle. "Las Noches is the heart of Hueco Mundo." The center of the circle rose up from the sand in a small circle around itself. "This is my domain and it is open to all Arrancar including the Espada as it is where we shall gather to discuss anything of import. From the center spread other rings, each wider than the last." Rings rise up creating a cone like structure of the original circle.
"Each Espada must choose their ring, each ring is a barrier of any foe who wishes to foolishly attempt invasion. The outer ring is the most vast and because of this, the most important. You and I will ensure the best Espada is chosen for this. They are first defense and I will not have it controlled by some fool who will act as a mere warm up for any oncomers. Do you understand?"
__________________
Careta - Arrancar - 0-3+

Alyon - Iramasha - 1-1

Yachiru Kusajishi - Shinigami - 2-1+

Otahu - Vizard - 2-2+

Seika - Shinigami - 3-1+

Silim

Established Member


Joined

: 2010-06-05


Posts

: 477


Age

: 31


Location

: Under your bed.

Member Info


Platinum Points

:


(0/0)




Tiers

:
[Dark Kabuto]

"Of course I understand." He wasn't dumb, and the plan did indeed make a lot of sense. The hardest defense should be the outermost one - simply because it was hard to monitor someone slipping through otherwise. They did not need another invasion by Shinigami like during Aizens reign - not that Heroism had even been around during that time. Back then, he still was an Adjuchas Hollow.
"To get rid of the last traces of Shinigami infection, we need to clean out our lands... quite understandable. However, we need to strengthen our lines." A slight grunt of disgust was heard as he continued talking. "The rest of the current Espada is a sad bunch with not even enough power to pose a threat to the Gotei. Even if I, the one who makes us even able to be considered a danger, take on the outer Ring - my speed alone won't be able to do much." Of course, he was fast, but he could not run through the entire desert in Clock Up all the time.
"For the time being, we can protect an area like this, at the best." With a wave of his hand, his Hollow nature affected the sands of the desert slightly, deepening the rift symbolizing the third ring. "It is not just the power of the Espada. We lack subordinates with more than their hunger for souls as brains. In our current state, an attack from the Shinigami would lead into a total loss of Las Noches. Something we have to make impossible as quickly as possible." With another wave of the hand, he symbolized another problem they had.
"However, the Shinigami have evolved, sadly. They are able to use our own technqiues against us - those fake Arrancars, the Vizards, are able to use the Garganta, as well as a few of the Reapers themselves. They can undermine our defenses with that." Showing up as numerous holes throughout the rings, they symbolized the travelling-power of the enemy.
"I will trust you to find Espada fit for their role. I will collect those Menos Class able to reason enough to be an armed force for now in the forest beneath, so that we have enough meat that can report back to us before it perishes. However, this will take time - maybe more time than what we had before. Our former Cero Espada was... just useless." Why he, the current Primera, didn't wipe her out then, was a burn mark on him infront of other Arrancar - but it was just that he didn't have any chance to do so.
__________________
Jes

Starter Member


Joined

: 2011-01-02


Posts

: 56

Member Info


Platinum Points

:


(0/0)




Tiers

:
Careta simply stood there and seemed to consider for long moments. Pursing her lips gently as she stared at the sand map of Hueco Mundo and Las Noches for a few moments. Her head tilting to one side slightly before she spoke again.

"There is one I will be seeking out soon. He was once the Sexta Espada under Aizen's reign. He lives still, though he's not easy to track down. He'd no longer be the Sexta now...If he returned to us I think he would be a contender for Primera...or even possibly Cero. Grimmjow, the Aspect of Destruction." Her head tilting back as she examined the moon. "He's a wild one...and we'll have to sweeten the deal to attain him. He's not going to care about the Desert or those within it. Though, it is quite common knowledge what he does care about. Having him on our side will draw others. Arrancar are simple creatures. We are drawn to power, even those who stand atop seek something greater. That is how Aizen so easily took control."

"Here is what I want you to do. We will be seeking to fill the ranks of the Espada once more and have the Ten once again formed. You have a gift with madness and words and you sensed my coming easily enough. Once we have all 10...then we can break up the regions appropriately. From there, each Espada will have to take at least one Fraccion and begin training them."

It was a good start. A strong start. They had to become strong once more before looking elsewhere. Careta would not rush into anything. "Any Espada who finds an Audjuchas that they feel is worthy of Fraccion...I will help shatter the Mask and create new Arrancar. Only the worthy..." She looked to Heroism for a moment before smiling then. "Are you able to do this while I go to seek Destruction for our ranks?"
__________________
Careta - Arrancar - 0-3+

Alyon - Iramasha - 1-1

Yachiru Kusajishi - Shinigami - 2-1+

Otahu - Vizard - 2-2+

Seika - Shinigami - 3-1+

Raiki

Moderator


2nd place


November COTM 2011

: 1st place Zefonse


Joined

: 2010-09-12


Posts

: 1238


Age

: 30

Member Info


Platinum Points

:


(0/0)




Tiers

:
__________________
Silly little Raiki never moved the thread.

Archived.
__________________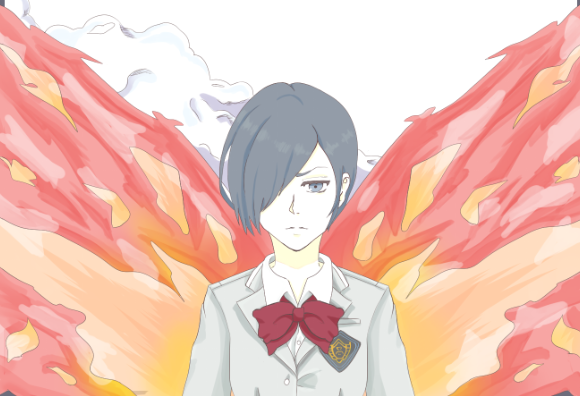 Hon Hon Baguette.
Chao

Queen Of The Sands


Joined

: 2010-06-03


Posts

: 3419


Age

: 28

Member Info


Platinum Points

:


(60/100)




Tiers

:




2013 Rebuild
Dis Thread is old, so Ima have to Archive it :3



Permissions in this forum:
You
cannot
reply to topics in this forum