Mirja Eeola

Demon Toy


Joined

: 2016-08-18


Posts

: 5403


Location

: Where ever a Space-girl can

Member Info


Platinum Points

:


(398349/999999)




Tiers

:

Mirja, The Wolf of Eden
Mirja stood about with Ritty, smiling to herself as she seemed to be mulling over the idea of going to Hayden, and then eventually decided against it for whatever reason. Women where strange, and while Mirja certainly chased them for fun, she didn;t understand them. Yes there was the slight point of her being one and such, but that didn't mean she understood them. You didn't have to understand a sandwich to eat it, after all. And speaking of sandwiches, it seemed our little dove was hungry, from the growling of her gut.
"Ahh, somewhere to eat. I can certainly help you with that, see-" she was cut off by a ringing from one of her skirt pockets, from which she produced a phone and turned away from Ritusko.
"Yes, It's Mirja. Can't you send someone else? I'm busy. Tsk, fine, I'll go save their worthless asses" half a conversation was enough to realize that something was going down on the other side, and so she let out a sigh and turned back to Ritsuko, putting the phone back into her skirt pocket. "There are a few nice eateries, I can't take you to any though, I gotta go put out a fire. Both literally and metaphorically, I think. See you around, kiddo" She waved and then headed off, vanishing in a matter of moments.
Coding Altered From: [The Frost]
[exit thread]
darkfunnel

Seasoned Member


Joined

: 2016-02-01


Posts

: 1874


Age

: 25


Location

: Uhmm... not sure...

Member Info


Platinum Points

:


(128100/999999)




Tiers

:

Blazing Heart
Artist: Tolerance - Song: Exotica - Word Count: 406
Kimitsuki yawned softly as she walked around on the streets of Vastime, simply relaxing as she walked around in her Vastime Shifer; her Vastimian uniform reflecting her rank and the fact that she was at least a rather good looking girl. Kimitsuki yawned softly once more, bad habit as well of course. She simply walked on until she finally arrived at the recruitment center. This was where Kimitsuki saw a wolf blur dash from the area, leaving what appeared to be a new member to Vastime; judging by the fact it appeared she just left the Recruitment Office and the fact that she was holding a collection of papers and other oddities. Kimitsuki walked over to Ritsuko and lightly placed her hand on Ritsuko's shoulder. Kimitsuki was next to her, the blue hair of the form shrouding her ears and part of her neck. Truthfully, Kimitsuki, even in this form, was extremely good looking. She smiled at Ritsuko before actually letting speech fall from her lips.
"Hey there! Are you a new Recruit? I'm Kimitsuki, Sergeant Kimitsuki technically, but, don't worry about addressing me as such; I'm not on duty. Oh, also, what's your name?"
Kimitsuki smiled at her, still in her Vastime uniform as, even though she was relaxing, her uniform was still relaxing and it kept her from needing to deal with the glove she normally would have on her right hand. It would technically still be there, but, it was mainly manifested in her True form. Kimitsuki smiled at Ritsuko before she heard her stomach gurgle, and then possibly Ritsuko's own stomach do the same in response. She couldn't help but burst out laughing, placing a hand on the back of her head before she broke of her laughter.
"Hey, I know we just met, but, want to go get something to eat? I know a couple of good places; we should have a good amount of places with a variety of food, if you want."
Kimitsuki smiled softly, waiting for Ritsuko's answer to see exactly what she may wish. Of course, it really does depend on what Ritsuko says; and, of course, it also depends on whether Kimitsuki wouldn't get nervous or not. Yeah, shy. However, it was a good thing Kimitsuki got better with that. After all, she had a new recruit, and ally, to meet.
Coding Altered From: [THEFROST]'s
MWD

Seasoned Member


Joined

: 2016-07-25


Posts

: 1142


Location

: Merica

Member Info


Platinum Points

:


(115400/99999)




Tiers

:
Tue Apr 18, 2017 12:57 pm

SOVIET QUINCY
Song: Reign Of The Dark | Artist: Adrian von Zielger | Word Count: 776
Ritsuko was now alone in Vastime she knows it's important to do business first but just leaving a recruit to wonder around was sort of mean-spirited. However she didn't let that ruin her day, after all she's now offically in the Vastime Army.
But her prayers were answered as a mysterious woman walked over towards Ritsuko and placed her hand on the shoulder.
The woman was wearing a Vastime Uniform similar to the one Mirja was wearing except this one was different...it looked more sleek and refined signifying the rank she was currently in. But before she could say anything she tapped her on the shoulder and introduced herself, her flowing blue hair actually made it kind of alluring to look at.
After she introduced herself, it was obvious Ritsuko had to do the same.
"My name's Ritsuko Nicklovich and it's very nice to meet you Serg- i mean Kimitsuki." Ritsuko gave out a small nervous laugh
What confused Ritsuko was that Kimitsuki was offering her someplace to eat, but she just blew that into the back of her head it was rather nice seeing someone offering a recruit a place to fill her stomach with delicous food. Hopefully it's better than the slob she had back at Ysek, the food there was cold and unbearable to even eat through without vomiting after the first two bites.
"Of course, i don't mind getting something to eat"
Ritsuko wasn't sure what to eat, could she go fancy and try lobster with a side of potatoes and sauce or go the old traditional route and try a delicous burger? Whatever the case Ritsuko had to decide quickly otherwise it'd be akward.
"Umm is it possible we could get a burger,if that's okay with you of course"
Coding Altered From: [THEFROST]'s
__________________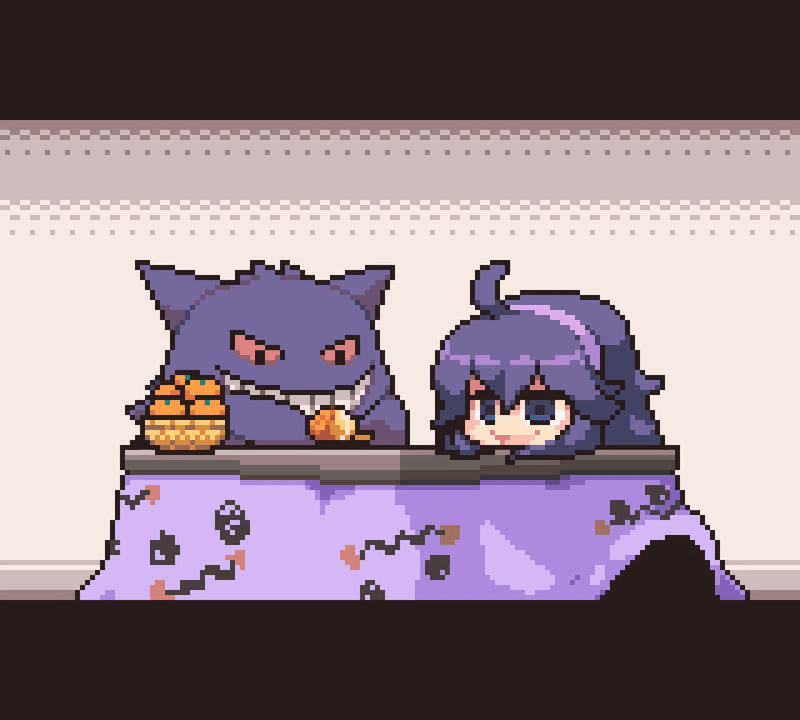 Henrex

Tor'uk


Joined

: 2016-01-20


Posts

: 3825


Age

: 22

Member Info


Platinum Points

:


(419100/999999)




Tiers

:
-RESERVING POST, WILL BE UP IN 24/48 HOURS-
Henrex

Tor'uk


Joined

: 2016-01-20


Posts

: 3825


Age

: 22

Member Info


Platinum Points

:


(419100/999999)




Tiers

:
Wed Apr 19, 2017 12:49 pm
[PLAY POSTING MUSIC]

THE INSANE RAVEN'S POST
Artist: A Day To Remember - Song: If It Means a Lot To You - Word Count: 631


A new recruit, hm? Well, that was good news. The fact that it was in Vastime was even better. A small smile passed over the Raven's face as he knew that the expansion of everything that was Vastime was something that Hayden would be happy about. Sitting in his room in the Soul Society, it wasn't exactly uncommon for him to be able to hear the news that came about through the faction. Standing up and pulling out the Container, the boy quickly yanked out a green and black uniform that was the uniform that was issued to him upon joining Vastime.

Within no time at all, the boy was changed into the new set of clothing and ready to head out and greet the new member. With a quick flick of his wrist, the male's Zanpakuto was withdrawn from the sheath, the blade flying through the air and seemed to cut into the air in front of him. As this happened, a set of two Japanese shoji doors creaked open in front of him, and Henrex crouched down. His legs tensed up for a moment, before the boy's body shot off in a burst of intense speed.

Zipping through the blackness of the Dangai, Henrex's movements continued to faster and faster, feeling the wind brush through his hair, and sending the raven locks flying in the wind. With his eyes flicking from left to right, before facing forward again, Henrex's body put on a final burst of energy and speed, heading off at around Mach Two speeds, bursting through the Dangai and shooting out of the Senkaimon that would grant him exit access on the other side.

Appearing at the very entrance of Vastime, Henrex's hands grasped at the Container once again, before pulling out a black and green cap that he would quickly put on his head, and twisting it back and forth a few times to make sure that it wouldn't fall of his head easily, Henrex's eyes closed, before a weak pulsation of his dual energies would shoot out, impossible to be detected due to the lack of strength in it. This small blast would be scanning for the energy levels of the new recruit.

While he did find the spiritual output of the Quincy girl, he also found the output of a certain...cute Danava Demon. Kimitsuki Yamamoto. Sighing softly, before adjusting the small items on his uniform, Henrex quickly gathered a decent sum of energy that would cause his body to vanish, that same sum of energy shrouding his body, hiding his spiritual pressure as well as making him unable to be seen. Moving swiftly throughout the Vastimian lands, he was easily able to find the two girls, stopping a small distance away from them.

Walking up behind Kimitsuki, before giving a somewhat goofy smile, Henrex lifted up a hand to Ritsuko, waving at her softly, before glancing at Kimitsuki. This is what she called her "Vastime Shifter Form". He had heard that Demons could have appearances that were vastly different from their own, but it also raised the question...could he do it? He was at the least half demon, and he was able to do a lot of what the demons could do normally, aside from an Adjustable Demon State.

But, it was something that he would have to figure out another day.

"Hey there. I'm also a member of Vastime. I'm Corporal Henrex Astillon -- just call me Henrex -- my rank sounds terrible with my name. How about I treat us all to something to eat? If you all don't mind, of course."

His gaze flicking to Kimitsuki once again, and the tiniest sparks of a blush spreading on his face, Henrex quickly faced Ritsuko again, before gently lacing his fingers behind his back, waiting for an answer from both girls.


Template By:
[THEFROST]
Permissions in this forum:
You
cannot
reply to topics in this forum