MWD

Seasoned Member


Joined

: 2016-07-24


Posts

: 1142


Location

: Merica

Member Info


Platinum Points

:


(115400/99999)




Tiers

:
The day is early, the sun just now peaking over the horizon outlining the landscape around him white falling snow flecking the window and being blown away by the wind. Having looked around the entirety of the car he is the only person sitting in his row, the train having had its passengers thin out considerably since the last few stops leaving only the ones that have a long and lonely haul to the far ends of travel. The ride is quiet and slightly bumpy, a refurbished train car shipping him and no more than fifteen other people on this trip to the other side of Japan. Gerald has ridden in trains before back where he was from in the US but this was a different class of train, something built and refurbished for the comfort of its passengers traveling far and wide across the country. Boredom was inevitable, the charm of riding a train having passed and left him with the solitude of eight more hours of travel to beat his game of Candy Crush.

After the first three hours though and several retries of beating the same god forsaken levels of the stupid candy crushing, cavity promoting, sweet tooth enabling game. Tossing his phone back into his pocket he pulls his coat up tighter around his neck, the ambient temperature outside dropping even more, leaving him to struggle with staying warm. Looking about he see's everyone wrapping up, women all using scarves and a kid wrapping up with a blanket. Even the men, a few wearing rather formal and impressive suits, slip on some rather nice looking black leather gloves. Balling his hands together he forgot to bring some gloves with him, the cold piercing slowly into his fingers and down into his bones. Even his pants were not rated for this kind of weather, the denim of the Blue Jeans letting the air chill his legs.



In front of him a sleeping woman wakes for a moment, appearing to be a Caucasian business lady with a much longer trip to make than he himself. Stirring again he stretches and picks up her phone, from what Gerald can tell by looking in between the seats like a creeper due to inhuman amounts of boredom. Keeping his head low just in case she turns around he looks at her phone screen, the mass of text too small to make out from in-between the seats but it is obvious that she is reading her email. Pausing she finds something that apparently catches her attention. Sitting up she blocks his view of her screen as she begins to frantically dials a phone number. In his pocket he feels his phone vibrate, notifying him that he has a message on Face Page. Ignoring it for a bit he listens in, the answering voice on the other side of the phone panicked and hastily explaining the situation to Business Woman.

Rather blunt and rude she responds while she starts throwing her things together, packing her travel things back into her bag while she whisper yells at her phone. "IF YOU KNEW THAT I HAD A MEETING IN FOUR HOURS AT YALANIKO WHY THE HELL WOULD YOU GIVE ME A BRIEF IN FORTY FIVE MINUETS WITH LANIKA INDUSTRIES. I AM ON THE TRAIN RIGHT NOW AND YOU EXPECT ME TO BE PREPARED FOR A WHOLE OTHER BRIEFING." Now all packed she stands up dragging her bag behind her as she continues to scald the voice on the other end of the phone, exiting the train car and heading up the cars to the front of the train to communicate her change in travel plans. It must have been her assistant. Wouldn't want to work for her.
__________________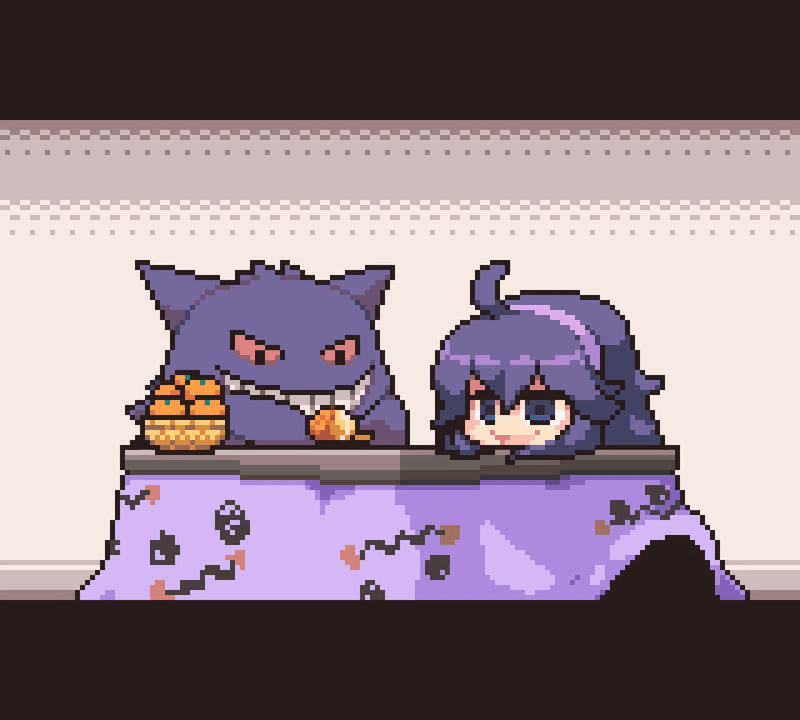 MWD

Seasoned Member


Joined

: 2016-07-24


Posts

: 1142


Location

: Merica

Member Info


Platinum Points

:


(115400/99999)




Tiers

:
Turing he checks to see if anyone else happened to see the exchange between the rather angry woman and her phone. One of the rather warmly dressed mothers happens to look at him at the same time that he looks back. Exchanging shrugs and faces that explain that they both don't fully understand what has just transpired they turn back to what they were doing before. Spinning about in his seat Gerald leans against the window, pulling his phone out and checking his messages, one received from a friend that he made while he was traveling towards japan for the first time.

Hey Gerald, I just got a notification that you were nearby. I live in Kuroruto about ten miles off the tracks. You should come by and check out my new house. It's great. Surrounded by a bit of a weird set of neighbors but the house itself is amazingly cheap. Kia was a unique friend, one he had made while traveling though the north side of Japan. Generally they had nothing in common, butting heads over the details behind a haunting in a small town that they happened to be passing through. This was all after they had finished getting through the discussion.

By the end of the encounter however they discovered that there was a Hollow that can 'infect' other hollows making them behave in its favor. It was a rough one, filled with the dangers of facing several Hollow at the same time but nothing too bad came of it save for the sealing of a friendship between the two. Checking his location on his phone he see's it is the stop after next to get to Karuruto, the town so small it barely pops up as a town in his maps, more of a road intersection.

Looking out the window he checks the time, it being about fifteen more minuets until the next stop, being a small station outside of Kuroruto. Packing his things up he stuffs his phone into his pocket, I guess I will have to make it into town later to get those parts. I am just to close to Kia to not swing by and say hello. Heading to the front of the car he looks back at his seat to double check that he has not forgotten anything like his backpack, wallet in his pocket, keys, phone in his hand...What was he missing? Patting his pockets he heads towards the stewardess his ticket sticking out halfway in his pocket. Approaching the slightly overweight man he smiles as he walks, "Hello, I have a friend in this next upcoming stop. Are we allowed to get off early?"

Looking up at Gerald the man smiles, "Of course, we wont be able to refund your ticket for how much earlier your getting off." Gage frowns, thinking about the extra money that he spent to get this ticket out to the other side of Japan. "Yeah, I suppose that's fine. Is there normally Taxi's at Kuroruto's station?"

"Ha, no there is just about never anything at that particular station, if you can't get someone to come pick you up you might be walking out to the town on your own. When you get off at the station you will have to head up the road about four miles, from there the road is going to hook to the right and follow it until you hit the town. I would keep an eye out though, there is word going about that the whole town is under some kind of spell or even being haunted by something."

__________________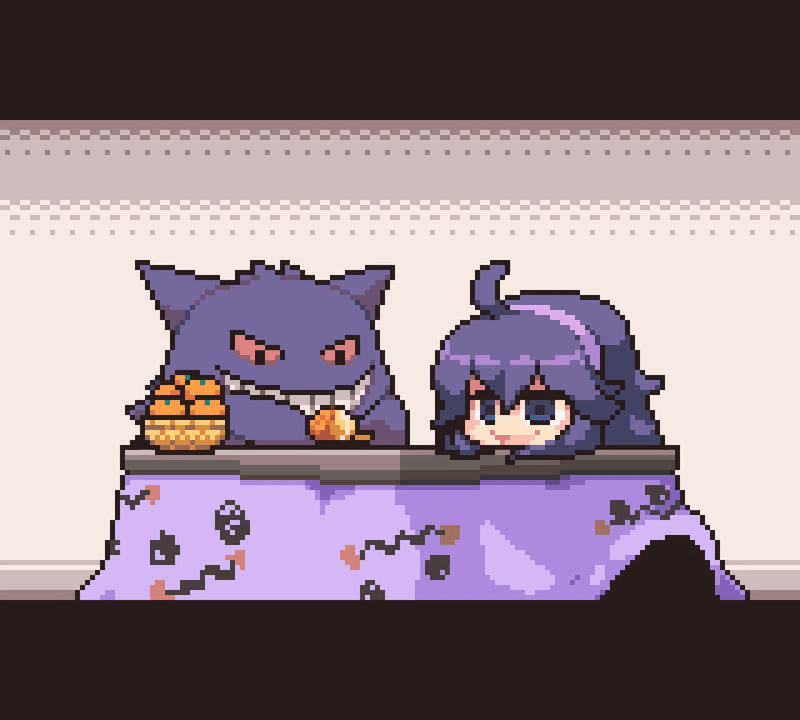 MWD

Seasoned Member


Joined

: 2016-07-24


Posts

: 1142


Location

: Merica

Member Info


Platinum Points

:


(115400/99999)




Tiers

:
"Ehhh, yeah, thanks,"Gerald smiles and takes a seat near the door as the steward picks up the on board car phone and calls up to the conductor passing up the information. Looking out the window he see's that the mountains in the distance have gotten a significant amount closer, the base of the mountain most likely going to be where the train station is at. Up the mountain, everything is white, unlike down below where the snow was falling but everything was warm enough to melt the snow on contact. The mountain, tall and majestic, has a single road that pops into and out of view every few minuets as the wind their way closer to its base. In front of him the conductor calls out over the on board mic system," Calling all passengers for stop 'Kuroruto' train. We will be arriving in four minuets, please have your tickets available for checkout."

Gerald stands up looking out the window to the small towns train stop as it approached, the small rickety building reaching the end of its life. Getting back to the steward he sets aside his phone to free up a hand to give the steward his ticket for the check out as the train rumbles ever so slowly to a stop. Stamping the ticket he hands Gage back his ticket and looks around, no other passengers getting up to get off the train. Grinning he thinks to himself Well this place is a tourist attraction.Descending down the stairs he steps out onto the wooden platform, everything covered in a thick layer of snow. The actual train stop itself had no building to purchase tickets, making it seem like you would have to either show up with tickets from somewhere else or print them out on the computer. Well I guess I'm going to have to find a printer or a library.


Getting off the platform via a worn down, rotting set of stairs he turns back to see the train slowly pulling away before gaining speed and tugging off. Holding that he slowly starts on his way up the mountain following a pair of tire trails that happens to be the only trail leading away from the train stop. Keeping his collar high the snow still manages to wiggle its way in and chill his neck, wetting his collar before too much time has passed.

Pulling out his phone a snapping twig nearby makes him look up from unlocking the screen, his eyes scanning the surrounding woods for any kind of wild life. Watching he even stopped walking so that his ears could make out the most quiet of sounds that happen to be out in the densely populated woods.
Another pop get Gerald from being a little tense to almost outright stiff. Putting his right hand behind his back he closes his hand into a fist and crushes a small portion of the ground beneath him into a orb of stone to be hurled at a moments notice.

In a break in the trees he spots an elk, massive and quick for its build vanishing into the heavily forested landscape, the sound of its hooves snapping branches under its bulk. Freaking moose..." Taking a sigh of relief he un-clenches his fist to check the address of Kia's house, hitting the call button to get her here and pick him up, the call fading with the large trees all around.
__________________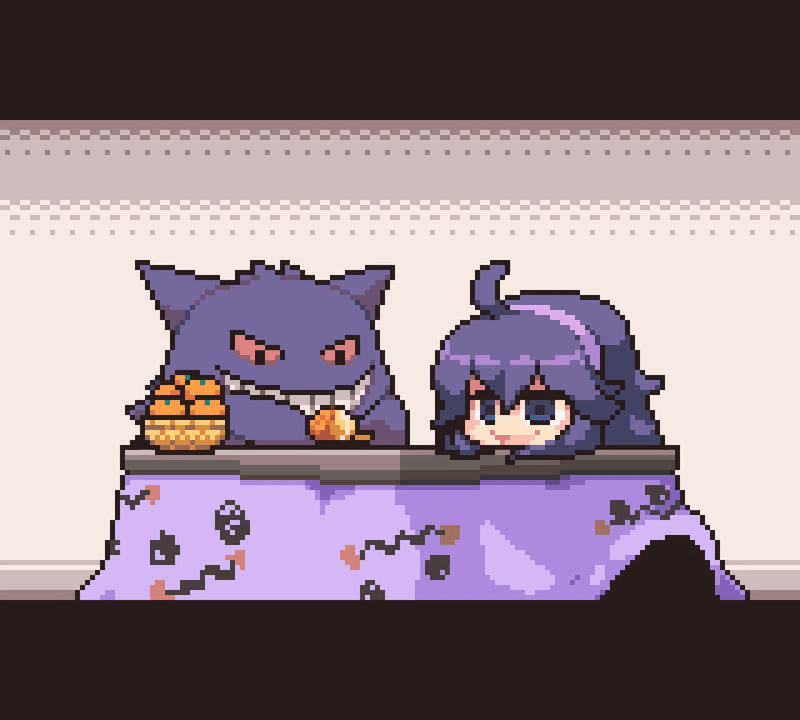 MWD

Seasoned Member


Joined

: 2016-07-24


Posts

: 1142


Location

: Merica

Member Info


Platinum Points

:


(115400/99999)




Tiers

:
Wed Aug 02, 2017 10:51 pm
Two, three more times he tries the call, never getting through to Kia but still getting the most micro of signals. Pulling up her info page he at least manages to nab an address before the signal goes out all the way. It had to be the location, the mountains and trees all interfering with what ever signal he can get. Calling it good with the address he heads down the road, the snow and dirt mixing into a slushy mud that creeps into every crevice and nook from his knees down. While he was rather sturdy and had a good bit of stamina that would be able to challenge the most strenuous of athletes he still managed to exhaust himself on his travel up the mountainside.

"Figures, she could never have picked a house in a nice city, some neighborhood that has pretty streets and swept sidewalks," grumbling Gerald keeps it up, walking through the fatigue in his legs. After he reaches the first turn about three miles up the road he takes the right, a pavement road leading him the wrest of the way into the town. Perhaps Kia would have a change of clothes for him, the pants and shoes that he is wearing being too muddy for him to even bother trying to get clean by hand.

Getting closer to the town he starts to pass houses, rather spaced out with old iron gates that are too old to leave closed, the rust threatening to lock it shut. Walking he compares each of the houses addresses as he is moving, the best guess that he is going to be able to put together being that he will have to ask for direction's when he gets into town. Perhaps since this is such a small town the people would be friendly, happy to see a new face.


Another mile and he is in the center of town, small mom and pop shops all over the place showing signs of life and activity. After walking about for a bit the mud, almost frozen, chills his legs far too much to let keep bugging him. Walking back out into the town he stands in the middle of the slowly snowing sidewalk, looking over the few people out in the street he notices something a little odd. Everyone outside is edgy, looking around their shoulders and checking to see if something is behind them, checking corners like they are expecting something to pop out on them. Across the street however Gerald spots something that warms his stomach, a dinner with the open sign lit. Trotting across the street he pops through the door, the bell overhead ringing now that someone has opened the door. Looking around there is no one inside, save for the single rather unhappy looking man behind a counter farther in. "Well take a seat, Servana will be with you when she comes out." the older man gestures to the whole restaurant, all the tables empty from the lack of business.

Walking over to the nearest table Gerald takes his seat, looking outside at a few more skittish people doing their scared fox walks up and down the street as they do their mandatory day shopping. Gerald whispers to himself,"Hate to see what these people are like at night."
__________________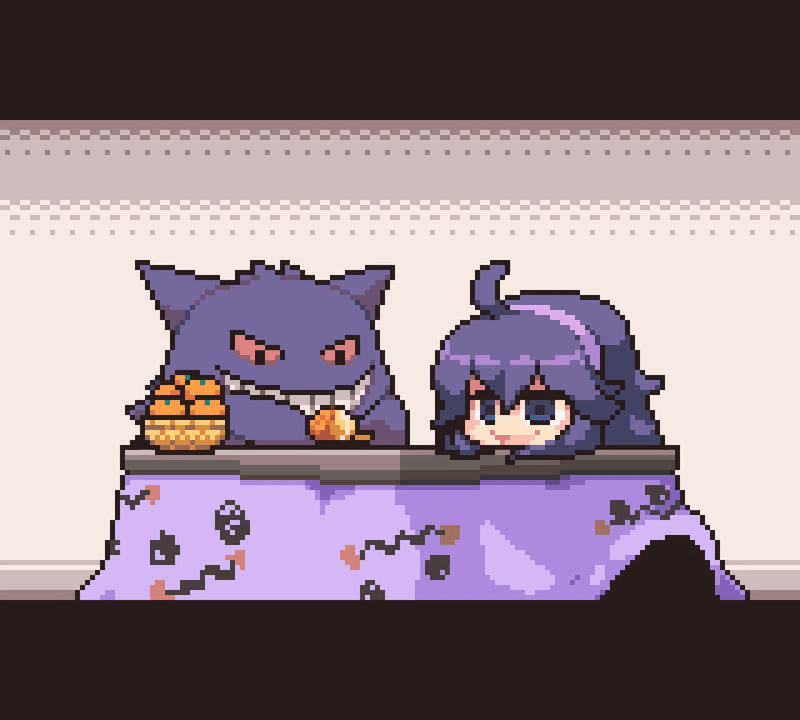 MWD

Seasoned Member


Joined

: 2016-07-24


Posts

: 1142


Location

: Merica

Member Info


Platinum Points

:


(115400/99999)




Tiers

:
"What can I get you," Gerald turns back to see a middle aged woman, yellow uniform with a blue waitress apron over it. On her name tag is several worn stickers covering a portion of the name 'Jenipher'. Her hair, brown at the roots, is dyed a bright blonde but still does not match her eyebrows. A mixed look of half joy for customers and half dislike of the new people wandering through her town stains her face.

"Can I get a coffee? I'm trying to find a friend of mine that says she bought a house out here a few weeks ago. I think the address is here," pulling out his phone he shows her the address on his small digital screen. I had to walk all the way out here because I couldn't get ahold of her, the signal in this area is so bad I couldn't get any outgoing calls to stick before they were dropped.

"Yeah that's a thing here, the center of the mountain is riddled with tunnels that we used for mining Iron back when the town was just started so the metal messes with any radio transmissions that try to go into the town or get out of here. If you want to make a call while anywhere within ten miles of here you have to use a land line, cells not going to work." Walking away she heads to get him his cup of coffee before talking to the man at the bar. Exchanging a few words something seems to upset him, the words getting slightly more intense until they notice that he is watching. Taking the argument behind the counter into the kitchen and out of site the continue, eventually stopping to get him his coffee and take an order for food, chicken strips and waffles.

Walking back out she pulls a pad of paper from her apron and moves closer to take his order. "So I spoke with Jaimey and he says that the house your looking for is about four blocks that way," pointing with the back of her pen she continues," and three blocks down. It used to belong to a nice older couple but when they passed away some city 'folk' bought it and moved in. I guess that she was just renovating it though because I saw her packing her things and heading back out of town in a taxi yesterday." Yesterday? Gerald had only spoken with her about five hours ago, the chance that she would have told him to come over next to nothing if she was moving out.

"Alright, thanks. I just need to get some things of mine that she has, I wont be long anyways so I'm sure she wont mind if I poke about to find it."

"I don't care, personally she put off a weird vibe, made a lot of the older folks here nervous. Some called her a witch, doing some kind of black back woods magic to start fires or move things that were in her way. No I personally never saw any of it but the chances that everyone hating her for nothing is just too big of a coincidence for something weird not to be going on. Anyways, what will you be having? We have this and this on special," leaning in she points at two items on the menu and flips it over looking back at both sides," and as far as I can tell we might be out of everything else."

Looking at the menu he frowns, Hash browns and eggs or Italian Sausage with biscuits. Not to delectable, perhaps it would be better for him to get to Kia's house and find out what's going on. From back home in the US he knew that small towns had a problem letting strangers into their little circle of trust but even so these people seemed to have ostracized her.
__________________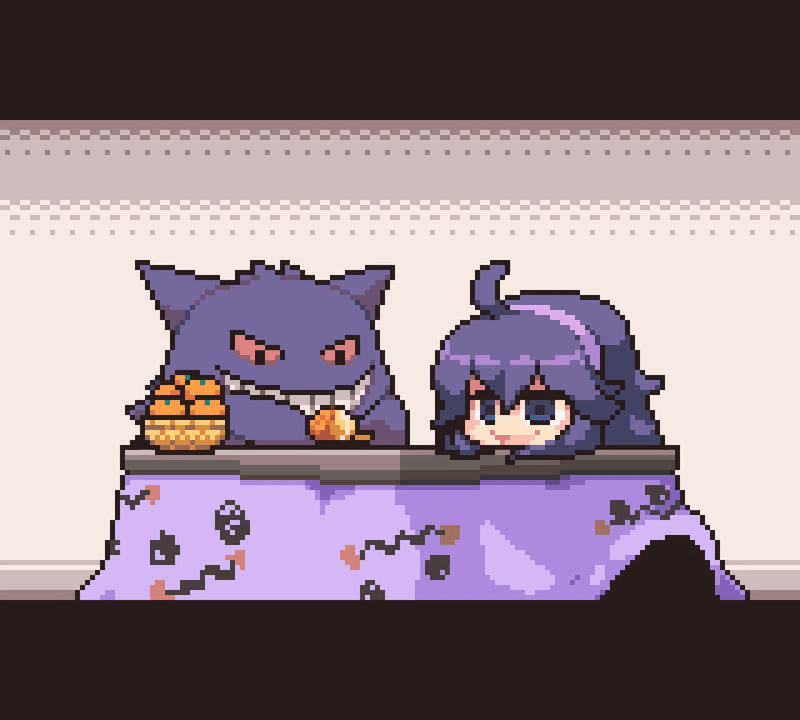 MWD

Seasoned Member


Joined

: 2016-07-24


Posts

: 1142


Location

: Merica

Member Info


Platinum Points

:


(115400/99999)




Tiers

:
Thu Aug 03, 2017 10:34 am
Paying his tab Gerald heads outside, happy that the warm AC of the restaurant has defrosted him to the bone. Taking the first left that he can he walks up the street, looking into the front windows of several stores on his way, a pawn store owner sitting by the front window. In his chair he has a rifle laid across his lap, his old tossed white hair frantic from what appears to be late nights and over stress. As soon as he spots Gerald walking by however he picks up the rifle, holding it closer to his chest but not aiming it at anything in particular. Waving at the old man he does nothing, his greying eyes just watching in silence before he gives a single nod of acknowledgement.

Taking the right he walks for another four blocks, the stores and building slowly shifting to small houses with stores in the front to just houses that have nice white picket fences, all covered in snow and still lacking a good shoveling in the driveway. Eventually he finds the house, the driveway still hidden under the snow is obviously a dirt path as the snow molds in the shape of the ruts in the ground. From the front of the house there are six windows, the house style older colonial as the layout of the house is rectangular with a small front porch. Of the six windows three are on the first floor, one on each side to a pair of rooms and a single window to the main waiting room. Upstairs there is three windows, each window going to a separate room on the floor. Off to the side, on the dirt driveway and under a thinner layer of snow is Kia's small car, a compact that she bought some few years before their previous meeting.

Taking a moment Gerald looks over the house, the light outside too bright to make out the lights inside the house. Walking up the short pathway to the house he trudges through the snow, once more having it melt and sink into his shoes soaking his feet. Stepping onto the porch the snow fell in a decently straight line down so the porch is moderately clean of the ice. Walking to the right of the door he looks though the side window and checks for any signs of life. Just inside the windows though are sets of white tasseled cloth curtains to block out the sunlight and provide a decent amount of interior decorating, bare windows drawing attention.

Heading back to the thick wooden door he knocks three times, the wood hard from the cold so it leaves his hands slightly smarting from the rapping. In the middle of the old door a large lions mouth of polished brass is used as the knocker, the shining metal still set without corrosion as it appears to have been replaced within some few months or so. Waiting for a response he knocks again, leaning over and trying to peak into the side window to get a look into the house. Scattered through the hallway is several boxes, some stacked on top of each other and other half opened, their contents rummaged through. With no response Gerald tries the door, the handle turning freely but not opening the door itself as it appears to be locked from the dead bolt. Frowning, Gerald tries the door again, this time knocking much much louder and backing up he looks at the other windows, the sun now setting a bit so that the light from one of the upstairs rooms shines out showing that some one was possibly home.
__________________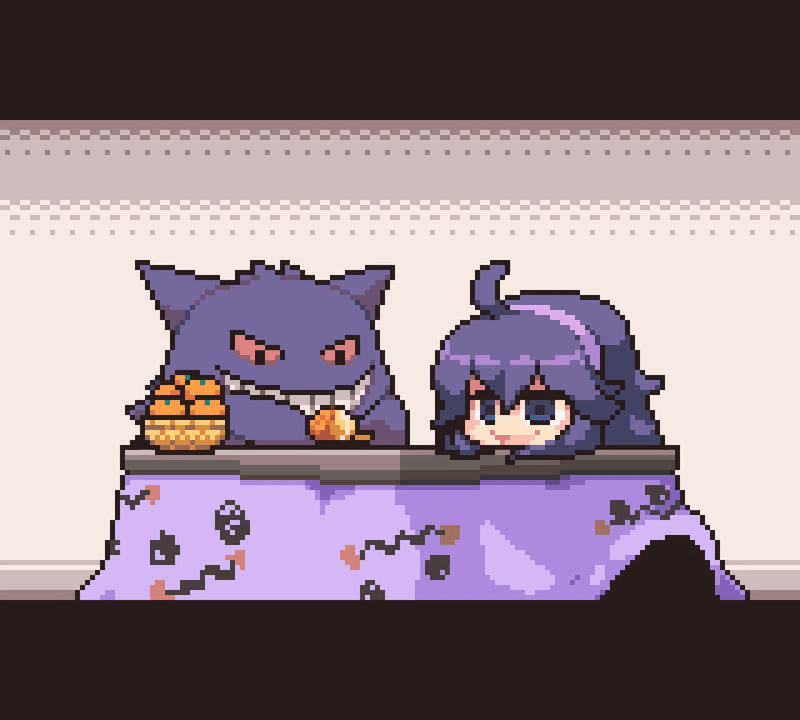 Permissions in this forum:
You
cannot
reply to topics in this forum