MWD

Seasoned Member


Joined

: 2016-07-24


Posts

: 1142


Location

: Merica

Member Info


Platinum Points

:


(115400/99999)




Tiers

:
[PLAY POSTING MUSIC]
ENTER THE POST
Artist: N/A - Song: N/A - Word Count: 1076
Ritsuko was sat at the bend in a river, underneath the shade of a large oak tree. Its leaves dappled her skin with various shades of warm green, and a cool breeze tousled her brown hair. Her spirit weapon was laid upon her lap, and the pleasantness of the outside world was not something she was presently aware of. She was inside what appeared tobe the seals inner world. A constant drizzle fell here, making the whole world damp and sodden. Yes, Ritsuko was meditating order to get into the seal's domain. The two faced each other as the flowers swayed all around them, and the mountains were somewhat obscured by the constantly falling rain. The spirit was smiling cheerily at Ritsuko, who merely wore her regular frown.
In reality, the fel spirit knew exactly what she was there for. The two were quite in tune. The spirit stared at ritsuko with pale white eyes. She was incredibly strange looking; his flesh a dark navy, the mask upon his face dark grey with blank, white pupils. His shirt was black and the t-shirt underneath was cyan. She had flicks of ashen black hair to match Ritsuko's brown hair. The form that the spirit took Ritsuko's child form. In fact, Ritsuko was always in her child form inside this spirits world. She supposed that this was due to it reflecting the age of her soul as opposed to the age of her spiritual body.
"Spirit, I have come to control you." her voice was morose, and her tone flat, as though she was simply stating facts. The spirit merely laughed, black teeth flashing.
"Oh yes?" It asked. The spirit seemed to care more about the rain than Ritsuko did. "And how exactly do you expect to do that?" it asked. Ritsuko sighed. She hated this. Sohan knew she hated it too and yet every desperate scrap of power she grasped for at the behest of her abilities was made to fight for.
"Please don't make this difficult." she asked, her eyes sad. She drew spirit weapon and pointed it the spirit, who stood before her. "In this beautiful sad place, filled with flowers, I would like not one drop of crimson blood spilled." Ritsuko was right. No blood would be spilled here; she would drag her to the real world with her, and she would conquer this spirit there in order to gain control and hopefully obtain a new source of power.
The spirit cocked it's head, drawing it's spirit weapon. He frowned slightly, looking at Ritsuko pensively, as if calculating what exactly his options were. He tossed his sword from one hand to the other, the blade rapidly becoming soaked and glistening with droplets.
"You're the one making this difficult, You can give up now and leave and i can control your body and not a single drop of blood will besmirch this wonderful flower-garden." it said, giving the quincy a wide smile. Indeed, despite it's seemingly happy-go-lucky attitude, it also shared Ritsuko's sorrow when blood was spilled. It merely seemed that the two had very different ideas as to how exactly to avoid that coming to pass. Why could Ritsuko not see that with this seal she was able to help others? Heal them, restore them. Why did she always seek greater power?
Ritsuko responded with a sigh, and launched herself forward, firing her spirit weapon. The spirit responded with vigor, staving off the offence with an elegant flick of his sword. Ritsuko responded with a horizontal slash, which the spirit once again caught on his blade, before shoving Ritsuko's gun away and going in for a stab. Ritsuko made a move as if to disarm it but the spirit held firm, and when his sword was yanked upwards by a twirl of the quincies weapon, it stepped. It's grip unrelenting, he swung his blade down, sending ritsuko on the defensive once more. leaped backwards, going into a fighting stance once she had landed. However the spirit did not pursue her.
"Ritsuko, why do you want this? What do you hope to accomplish?" Ritsuko paused to consider. She wasn't entirely sure. Rather, she wasn't sure if she had a reason that would satisfy the spirit. Ritsuko dispearsed her spirit weapon, and folded her arms. If she was going to answer this question... she needed time. Her mind turned over slowly. Well, in truth she had been told she had to control the seal.
But the fact that she was still pushing this, that meant she cared. She wanted it. Something deep inside herself yearned for her to gain this. It was strange. Usually ritsuko was happy to simply subsist. She had fallen into a kind of rut since his recruitment. She didn't know why she felt this way, but she was determined and full of grit.
"I want it. I don't... I don't know why. I want to to improve. To get better, or something. To reach my peak." she said. That was all genre-aware stuff though. Sohan knew that, Ritsuko could tell but the sword-spirit merely smiled warmly. Ritsuko frowned, rain dribbling down her face and falling in big wet drops from her chin. "There's something... They've been asking me this for a long time. You know that. You've heard me chuckle and say no, man. But you know what, this time? I really want it. And I'm prepared to take it, no matter what." she readied her sniper once more, and the spirit looked down, her face sad. He dropped his sword into the flowers, and the world around them began to peel away, like the petals being plucked off of all of the flowers.
"
I see. Then use the what you've been taught. And then the real test can begin." The spirits voice echoed as everything faded away.
A few moments later, Ritsuko's eyes opened, and she looked down at the her spirit weapon on her lap lap. It was a sunny day. Already, she missed the rain. She got up, her his legs and looking around. The tree had given her some nice shade so as not to burn her pale skin. The river babbled away pleasantly as it flowed past. She hoped that the trial, whatever it was, would not disrupt the area, it was quite idyllic. She pictured it during the winter, everything blanketed in snow, and smiled. Or with a golden carpet of leaves in the autumn. Yes, that would be nice.
__________________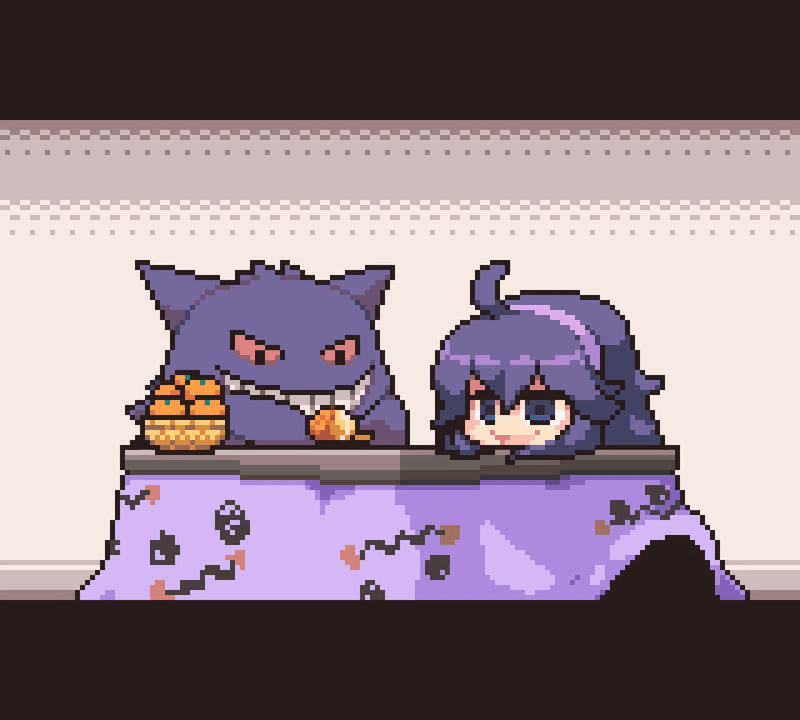 MWD

Seasoned Member


Joined

: 2016-07-24


Posts

: 1142


Location

: Merica

Member Info


Platinum Points

:


(115400/99999)




Tiers

:
[PLAY POSTING MUSIC]
ENTER THE POST
Artist: N/A - Song: N/A - Word Count: 946
She gripped her sword tight, and chanelled her reishi into it. She focused on drawing out the spirit, and the blade began to crackle with mist and smoke, which as it left the zanpakuto began to coalesce. He had been taught this before, many times. It was always this juncture at which he failed, the point where his spirit refused. However, this time, with some difficulty, he managed to conjure the spirit of Sohan before him, the smoke stopping and forming the familiar sight of the zanpakuto spirit. He smiled at Arata once he was manifested and popped some muscles in his back, making an audible cracking noise, before performing a cartwheel across the meadow, nearly plummeting straight into the river. Ritsuko smiled weakly at it, before sighing. She had done it, but what now? What heinous trial would the two have to undergo. Many had to undertake a trial by combat. She didn't exactly look forward to that. She said no blood would be spilled but... Well they weren't on earth anymore were they. She stood, anxiously, knuckles pale from her tight grip on her sword. The demom, having had it's fun, approached Ritsuko with a grin. It was time.
The demonic spirit pointed at the area in the shade just under the oak tree. Small flecks of darkness began to appear there. They had no depth, they appeared to be artifacts on Ritsuko's vision at first. However more and more formed, until there was a strange cloud of solid black shards, floating in the space underneath the tree. Ritsuko readied her sword, but with a light grip on her arm, The demonic spirit got her to stay her hand. The shards of darkness began to form, and the clicked together and built up a large black rectangle, around which a simple wooden doorframe slowly materialized. So, it was a doorway? She looked uncertainly at the spirit.
"Step through the portal. Your trial awaits." the spirit said. Ritsuko frowned. "Not so certain any more?" It asked with a grin. Ritsuko furrowed her brow.
What's in there?" she asked, her voice faltering.
"Only what's in you." the spirit responded, cryptically. Ritsuko took a deep breath, and walked through the door.
Everything became blackness. Ritsuko continued to walk forward. There was something terrifying about that blackness. She ventured further and further, nothing surrounding her but pitch darkness, an oppressive, murky stain upon her eyes. The further she walked, the more scared she became, and the less her feet seemed to hold on the ground. No... It was as if the ground itself was not solid and more, and she was wading through darkness so thick that it seemed to suspend her in the centre of nothingness. Ritsuko wanted to turn back. Panic gripped at her heart. This was not natural. This could not be a part of him. She wanted to call out and scream. She bobbed up and down, fighting to stay upright and to continue walking forward. Somehow, Arata knew he must, he knew he absolutely had to keep fighting on. But she wanted to turn back, her every nerve and cell screamed to be out of that place. The darkness was not just outside of her body now, it was inside too. It was becoming familiar, and not in a good way. She felt everything being leeched from her mind, every thought, every sensation. Every sparse wisp of pleasure.
She wanted to turn around. She began desperately twisting her body. This feeling, this unescapable feeling of anhedonia, of depression, was a feeling she felt day in and day out. In this demon's world there was no happiness, no true sadness, no anger. Only a dreary grey exasperation, a subtle ennui that gnawed at her through thick and thin. It was so nihilistic, so empty that it caused him pain. How could she live each and every day like this, suffering so much without it even registering? She was astounded with himself, even as she struggled not to drown in the strange place she was now in. She had to escape. Turn around, and go back, and exit through the little white rectangle which seemed ever so far away. Had she really walked that far already? She became all of a sudden terrified of dying, realizing that she too could think and feel and experience. As opposed to being the creature of habit she was, doing things without thought, without reason. And she had done that now. Where had that got her!? She was angry for a split second before she felt himself sinking even further into the blackness. Why was she here?
She nearly called out to the demonic spirit, admiting defeat. Giving up entirely. Whe could seldom recall the highs and lows of her life before becoming a quincy. It was then an epiphany struck her, as she sank into the mire. She couldn't give up now. She could not renege on being a quincy. She physically couldn't. Before she was just a girl who could see spirits and was beaten up in a bootcamp in russia. Now she could truly help people. Heal the wounds of the sick and dying. As much as she hated her position sometimes, funamentally now she had the power to be a good person. Be a great person. To do the right thing, the kind of thing any person should do.
And turning around was not how to do that. Staying in the same place the whole time? That was not how to change oneself. Ritsuko was determined to change, determined to change now she had seen her own horrors from within, in such a visceral way.
__________________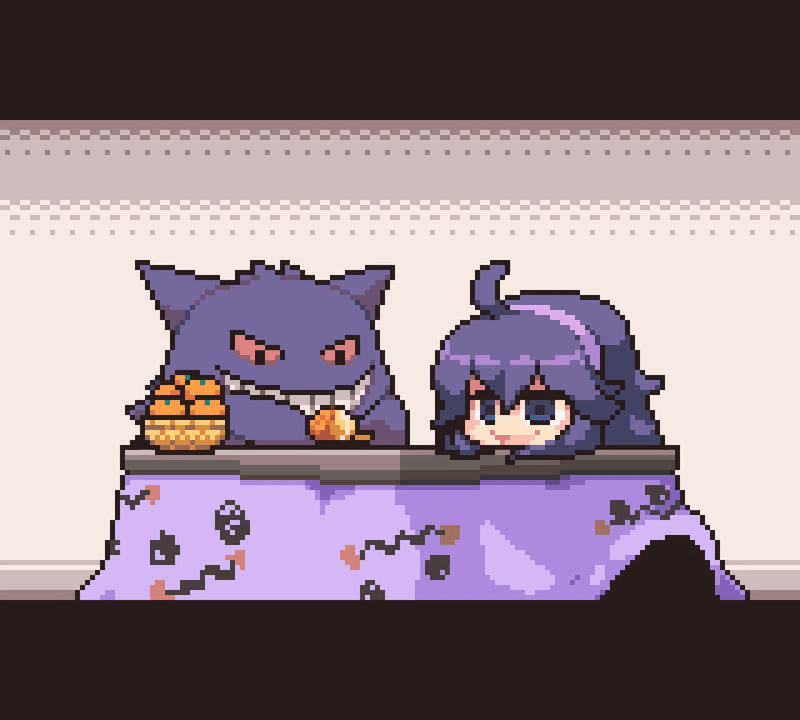 MWD

Seasoned Member


Joined

: 2016-07-24


Posts

: 1142


Location

: Merica

Member Info


Platinum Points

:


(115400/99999)




Tiers

:
[PLAY POSTING MUSIC]
ENTER THE POST
Artist: N/A - Song: N/A - Word Count: N/A
What had been designed as a trial to frighten the young quincy off had empowered her. Getting strong, gaining control of this spirit and obtaining new power... This way, sne would change. Sne would change and cast off the shackles of anhedonia. She continued to struggle against the oppressive darkness. She did not feel much more invigorated, but he was determined. With grit she forced her way forwards, tearing through the darkness with her sword as well as her hands. She cursed and spat, and little by little she made her way forward. The doorway through which she had entered was high above her now, unreachable. Eventually, after a significant amount of struggle, Ritsuko finally managed to find her footing once more. The ground upon which she walked began to solidify slightly. Before her, she saw a second doorway, which lead to further black. The door was ajar, and standing before it was the spirit. She had a slightly pained look on her face, torn between pride and pain. Ritsuko began pushing through the black towards her, it got easier and easier as she went, the density dropping as she got closer to the spirit. Eventually, with triumph, she broke through and began striding towards the spirit with purpose.
"I see you made it through." The demonic spirit said. Ritsuko did not respond. She merely wiped the sweat from her brow and breathed heavily after the exertion. After a few moments, she looked up at it, and nodded. The demon spirit sighed. "Perhaps, if you were able to make it through here, you can cure your anxiety and depression for real, maybe some day in the future." It said, and Ritsuko grinned. It was a strange expression upon her usually quite dour, sad face. It felt strange, like the muscles had not been exercised properly. Her face looked quite strange when she smiled and the spirit noticed it however it apreciated it. It was always good to see Ritsuko happy and smiling, despite the situation that was all the spirit wanted for her friend.
"So, what's through the door this time?" Ritsuko asked, her grin having faded slightly. She felt as though she had not been prepared at all for this. She wanted to rely on more than sheer grit and determination, her strength lay in her ability to plan ahead, take things cautiously and slowly. Perhaps this was a test of whether or not she could grit her teeth when need be. Would that be a reflection of demonic form?
"The next room is a Lotus Eater Machine. From here on out, the alternative to success is not turning back. It is death." The spirit aid, sadly. Ritsuko's eyes widened in shock, her pupils contracting. So now... Now this was serious. She couldn't turn back now, that was not an alternative she would consider. But the stakes were so high. She gulped and nodded, confirming she had understood what this spirit spirit was saying. She wondered what horrors would await him on the other side of the door. She gripped her sword, and prepared to venture in but she felt the hand of the spirit next to her on her arm.
"You won't need that. Leave it here." The spirit said, who then nodded. "I won't be joining you in there. This could be goodbye forever." it said, before it stepped backwards, and faded into the blackness.
[/color]"No wait!"[/color] Ritsuko cried, trying to grab the spirit, but her fingers simply passed straight through it. Ritsuko sighed. The darkness felt even more oppressive now she was alone. She stumbled up to the door, and looking around her, and back up towards the entrance, high above and far away, she took a deep breath before turning forwards and entering the door.
__________________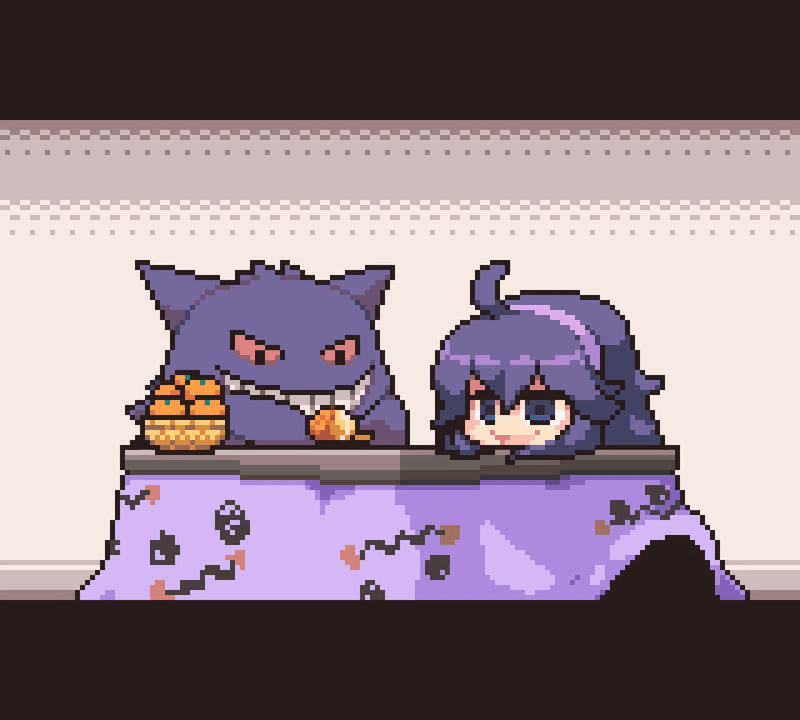 Permissions in this forum:
You
cannot
reply to topics in this forum
Who is online?
In total there are
10
users online :: 1 Registered, 0 Hidden and 9 Guests
Paradigm
Top posting users this month
Top posting users this week