MWD

Seasoned Member


Joined

: 2016-07-24


Posts

: 1142


Location

: Merica

Member Info


Platinum Points

:


(115400/99999)




Tiers

:
Sat Oct 14, 2017 12:24 pm

Average Human
Gerald continues walking, his legs starting to feel the fatigue of wandering though the city for such long hours. Perhaps he should take a break, a nearby 24 hour breakfast place still seeming open save for the lack of staff in the main dining area. Walking onwards he looks to the sky, the dark of night giving it a deep black grey with no speckling of stars. Taking a deep breath he smells the air, the iron water smell of incoming rain, the sharp watering smell caspins asa a hollow is in the area and for some odd reason he gets the faintest scent of a library with its multitude of books giving the aroma of paper.
To his right he see's several street lights in a row down the street, the humming of the lights being the only sound in the area before the shrill screech of a womans scream shatters his relaxation. Jumping to action he almost starts to run off in a random direction with no idea where the sound actually came from. The whole reason that he is out here being that some kind of hollow has been loitering on this side of town for days. Taking it upon himself to do what he can he started spending all his time in the area, leaving his shop to tend to itself while he scopes out this side of the town.
Gerald stops and listens, his head turned ninety degrees so that he might be better able to pinpoint the direction. Closing his eyes he can feel his heart thumping, the smallest throbs of blood in his neck making him super aware of every sensation that his whole body is feeling until it happens once more. To the right it sounds as if it is coming from the alley behind the building across the street from the breakfast shop. Gerald charges in, arms pumping with each step as he closes the distance in strides that would impress a professional athlete.
"HELLO?!" Gerald turns the corner with enough speed to slide about a foot in the wet pavement before he comes to a stop and listens to the sound of the night.
Coding Altered From: [THEFROST]'s
[/code][/quote]
Leviathan

Starter Member


Joined

: 2017-03-12


Posts

: 44

In the twilight covered Seiritei stood a lone person outside of the Shihōn family manor. The shadow of the person was rather small and made them look extra scrawny. The person was Leviathan Shihōn, a shinigami of the Gotei United. Though he was a shinigami, he had decided to take a small break from doing his job as his number one problem had come back into the picture, his inner hollow. Unknown to anyone else he had been instinctively fighting off every time it tried to persuade him or forcefully take his body under its control. It was pretty bad, as constantly the pain of having something else wanting to control him took all of his power and left him with none. Luckily for him, for the past day or so his inner hollow had seemed to calm down and allowing him to continue his Shinigami duties with his full strength as he was still in training. Now why he was standing outside of the Shihōn manner actually pertained to his shinigami duties. He was delivered an official statement that he was to go back to the world of the living and more details would be coming soon.

"What could i possibly be doing in the human world? he asked as he had a flashback to the last time he had visited the human world. It was the same time that he had been given an inner hollow by the female arrancar. Leviathan quickly decided to skip remembering the details of the day and just in time as well as another Shinigami appeared in front of him with a note with his mission on it. The follow shinigami gave him a message and a formal salute before using his flash step to disappear in the now approaching darkness.

Leviathan quickly opened the envelope and read the piece of paper that was held inside it. His mission was to rid Karakura Town of a hollow that had been roaming its streets for weeks. Though he winced a bit at the word hollow and felt something inside him nudge a bit, Leviathan immediately shunpo'd his way to the senkaimon so that he could get to the human world and handle the problem plaguing his favorite town to go to. It took him no time to reach the senkaimon and he quickly made his way through to the human world. As th fate to the other side opened and he stepped through, the darkness of the starless sky greeted him. Looking down at the streets of Karakura Town, he noticed that they where empty with the exception of what seemed to be a male with bright yellow hair running in what seemed to be a hurry. Leviathan would have been puzzled but he felt the reiatsu of what seemed to be his target in the same direction of the boy. Using his full speed he managed to make it to the ally way behind a building that seemed to be across the street from a 24/7 breakfast shop before the bright yellow hair boy could. It was a dark alley way but he knew the reiatsu of the hollow had come from this spot.

Before he knew it, the shinigami had saw the running boy make his way around the corner into the alley. Did the boy so happen to know the hollow was here as well? Or was it just pure coincidence either way he Leviathan had to find and take care of the hollow. Taking his attention off the boy, he was quickly drew his blade and pared with claws of the being he was looking for, it must have felt his reiatsu as well . The hollow had blood smeared all of its face and that immediately let Leviathan it had just feasted on someone. "you damned monster The child looking shinigami said as he managed to push the hollow back into the darkness of the alley, making it crash into something hard. He had no clue if the human boy could see him or not but he decided to speak to anyway. "Run human, or this thing will hunt you!.

MWD

Seasoned Member


Joined

: 2016-07-24


Posts

: 1142


Location

: Merica

Member Info


Platinum Points

:


(115400/99999)




Tiers

:

Average Human





That feeling weighed heavily on Gerald's neck, his skin tingling with fire as if he had gotten mace on it. Nothing was here though, the alley empty in both directions save for the one direction that he was not looking. Its tongue leaping out to tease him the forks drag themselves across his skin sending a feeling of impending injury through his body. Turning his head he sees it, the massive shadowy features of some form of hollow.

It was in that moment that it attacked, lunging out with one massive sythe like arm across his back rending his clothes open and just barely missing his spine, deep enough though to cause some severe bleeding. Gerald leans forward and jumps, his body some how already weakening with the surging pain of the wound. Crashing into the wall he spins about his back painting the wall with his blood. Winded he stands there watching as it vanishes into the shadows with a soft chuckle leaving his gasping for air and slowly coming to the realization that he is going to have a great deal with this hollow.

With no other option he decided to and with a poof of white smoke two copies of himself appeared next to him, being the strategist that he is he orders one of the clones to attack the hollow from its left side and the other to hopefully the apperances would confuse the hollow into attacking them and once its distracted he'll finishing it off with a Jade Kick to the face. Te two clones began to move left and right in unison confusing the hollow as it began swinging one of it's hands one of the scythes missed its target but the other slashed one of the clones in the shoulder causing it to dissapear in a puff of white smoke. Gerald used the cloud as a means to strike from above his right leg began to charge with red energy and was condensed into a single strike "I've got you now, Crackling jade kick!" if the stranger could see it there would be a trail of the condensed physical energy behind it. *Slam!* a loud crashing sound could be heard as his foot impacted the hollows mask causing it to stumble back, however the kick appeared to be ineffective as gerald jumped back to where the stranger was asking for his assistance.

"Dont just stand there, i could use some help"
Leviathan

Starter Member


Joined

: 2017-03-12


Posts

: 44

Leviathan was right, the hollow that was thrown back into the shadows alley did not come back out to attack him but the yellow haired boy that appeared. Judging from the spiritual energy of the human, the hollow would probably have no time at all in killing him. It was Leviathan's duty as a shinigami to purge the hollow and save the life of the human. If he could not do this simple thing, then he was not worthy of holding the title of noble shinigami. The young shinigami held his sword upright and prepared to attack the hollow as it prepared another attack for the human boy. However, just as he was ready to counter the hollow, a heavy feeling hit him and he could not move. Shit, not now! Leviathan said as he knew exactly what was stopping him from moving, the hollow that resides inside of his body. Due to the fact he hasn't been hunting hollows for the past week keeping his own hollow at bay was easier. It seemed that the being was trying to take over now that Leviathan was distracted by this battle.

"Go away! This isn't the time for one of your games Leviathan shouted in his mind as he tried to move himself from his position. All Leviathan could do was watch as the hollow attacked the human gleefully before his face began to feel as if it was on and his vision started becoming distorted making him grab his face due to the pain. The pain was searing, it felt like no other and reminded him of the time he had first gotten this hollow but he knew he didn't have the time to go through this or the boy would probably die. "I said go away! Leviathan screamed and used every ounce of strength he had to free himself of the influence of his inner hollow. Sweat dripped down his face and his breathing became hard as he let his face out of his hands quickly to see the ongoing battle. He was surprised and a bit glad to see that the boy seemed to have survived most of the hollows onslaught. The yellow haired boy seemed to have some kind of abilities to either copy himself or produce an illusion that made it seem like more of him. He used his ability to distract the hollow as he prepared his attack that seemed to take the form of his leg turning red due to what seemed like some kind of energy. After his attack the boy found himself right next to Leviathan, asking for assistance.

The boys attacked managed to push the hollow back but did not cause any serious damage to it, making Levi realize that this thing was more dangerous than I thought. "Sorry, got a little distracted Leviathan said to the boy before the hollow regained his stance and let out a blood curdling scream. The previous attack must have angered it and that wasn't good in any way. Leviathan's was shocked for a second when the hollow suddenly disappeared and appeared back in front of the boy that had just kicked it. No he said as he quickly shunpo'd from behind the boy to the spot just between him and the hollow. Just as the hollow opened its mouth and brought it down to much on his target, Levi raised his arm and activated his imitation blut which should have protected him against the attack. However something went horribly wrong as blood splattered when the hollow bit Leviathan. Even while in pain, Leviathan swung his sword as fast as he could towards the body of the monster. The attack of his managed to make a minor cut to the hollows chest as it retreated back with a sinister laugh.

Leviathan looked down at his arm to see that the monster had managed to bypass his technique and bit into his arm just enough for blood to appear. He tried to move it and with his successful attempt knew that the wound wasn't keeping his arm from working properly. "Do you have any sort of plan to beat this thing? he would ask the boy as he painted heavily. The battle was going to get ugly if he took too much more damage, as he knew that his inner hollow would try once more to take over with him weakened.

MWD

Seasoned Member


Joined

: 2016-07-24


Posts

: 1142


Location

: Merica

Member Info


Platinum Points

:


(115400/99999)




Tiers

:

Average Human




Seeing the man combat the hollow but even he wasn't strong enough to crack a dent into it, seeing that both of them was on the brink of exhaustion at this point, Gerald needed to come up with a plan and after examining a few factors.

Sincerely hoping this was actually the hollow in shadow form and not a shadow clone. He could sense the reiatsu from it. But it seemed attacks would not harm it in this form. That meant, with a pinch of luck, that it could not harm them in this form as well. And that it requires a shadow to create itself from.

He did some fast tactical thinking, and came to the simple conclusion that they needed to make it think they did not see it coming, Meaning they needed to use themselves as bait, know where it was coming from, and then use that to their advantages. "Alright i have a plan, we both cant hit the hollow unless his body is solid. so all we have to do is somehow trick it into thinking it has the element of suprise, if we can get the hollow to become solid i can remove the shadows and stop it from retreating.
Leviathan

Starter Member


Joined

: 2017-03-12


Posts

: 44

As he waited for an answer from the yellow haired boy, Leviathan took ahold of his loose fitting Shihakusho sleeve and ripped it into a long strip. He would use this to wrap up his wound from the hollows attack so that he wouldn't loose too much blood. He expected this hollow to be an easy kill by the looks of it but he should have not ignored the possibility that it's looks didn't equate to its abilities. The damned thing even bit through his blut imitation technique, something that had never been broken through since it's creation. The young shinigami knew that once he went back to the Seireitei that he had a lot more research and training to do. Especially if he wanted to keep his inner hollow in check so that it wouldn't interfere, but he knew it was gonna take him awhile to do that.

Just as he finished wrapping up his wound, he heard the boy speak of a plan. It seemed that he had found out the hollows abilities and a rather simple way to be able to by pass its abilities to kill it. "All you need is a distraction? I can easily provide that Leviathan said with a sweating face and a forced smirk.

Gripping his sword tightly, Leviathan began to run towards the way out of the alley. "Come out you retched hollow! Let this shinigami slay you like the lowly being you are Leviathan would y'ell in the alleyway before he felt the presence of the hollow come out of the shadows again, appearing again right behind him thinking that he wouldn't notice. "A shinigami huh? You'll be nice to eat! The hollow said as it lifted up a scythe hand and brought it down towards the back of Leviathan. Luckily enough, Leviathan timed its attack enough and shunpo'd away from the attack just to appear a meter or two ahead of where he just was. This was the perfect time for the yellow head boy to strike the hollow as it had his back turned to him and was only focused on Leviathan. "Keep focusing on me, bastard" Leviathan said to himself as he dodged another attack from the monster.

MWD

Seasoned Member


Joined

: 2016-07-24


Posts

: 1142


Location

: Merica

Member Info


Platinum Points

:


(115400/99999)




Tiers

:
Fri Oct 20, 2017 10:55 am

Average Human




Shadows writhing under its mass. He was not sure if that simply was his form or it did not matter to hold his shape in that form, being of shadow seemed like a hard technique to pull off. It was also terribly unsporting.

Its not every day you get attacked by an invisible monster, or a monster at all. An interesting thought occurred to him, maybe this hollow was how humans see hollows, just a random shadow they cannot quite se-he had looked back. The hollow was gone.

A wrenching noise behind him as the man had torn a ball out of the concrete ground. The reiatsu in the air that he finally realised was not the hollow, it was the man. Shinigami. Or vasto. But from the way the hollow hit him before, he was guessing Shinigami. This was nothing new, usually he would do a picky to see if the fullbringer was worth taking out or not. But this one, as many others before, seemed content to work with the town instead of against it. This was convenient.


He knew less than little about Chiuxan, so he was not entirely sure if that was possible, it was a whole different power set, a whole new world.

A grunt from behind warned him of the weakened state that throw must have set upon him. His eyes drifted over to the man, scanning the walls as he did so, little know that was completely unnecessary.Landing upon the man, he saw as the hollow emerged from the wall.

The man was a perfect distraction and this was the perfect oppurtunity to unveil his secret technique so he left out his right and and began channeling his left hand condensing his chi energy into a 10 meter-wide ball of pure white energy. Gerald began running towards the hollow with all of his remaining strength and aimed for the hollows head If the ball of chi energy hit, the blow would critically injure the hollow if not kill it instantlly. If the hollow was crtically injured Gerald would finish it off with a crackling jade kick.
__________________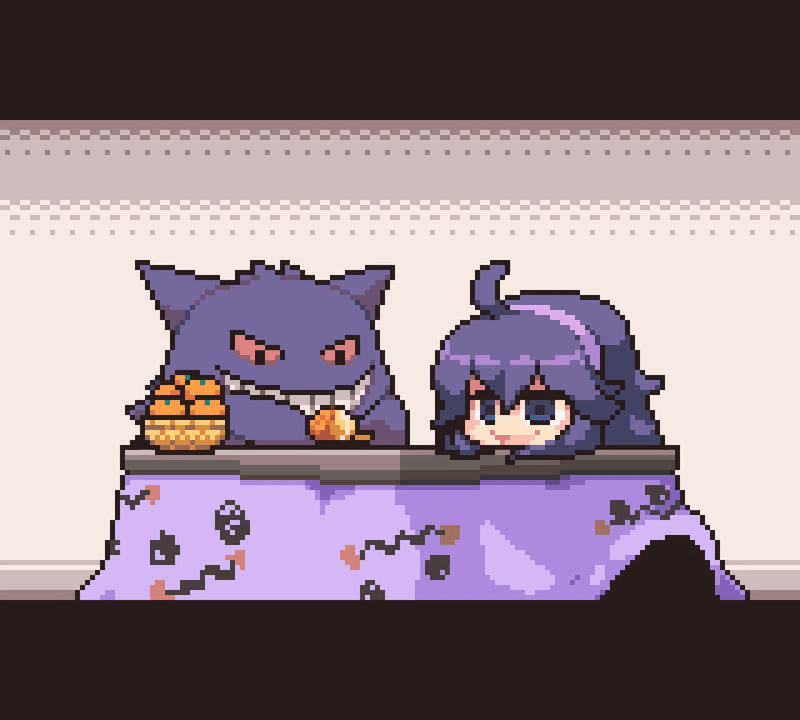 Permissions in this forum:
You
cannot
reply to topics in this forum
Who is online?
In total there are
11
users online :: 2 Registered, 0 Hidden and 9 Guests
Gamma
,
Rawk
Top posting users this month
Top posting users this week