MWD

Seasoned Member


Joined

: 2016-07-24


Posts

: 1142


Location

: Merica

Member Info


Platinum Points

:


(115400/99999)




Tiers

:

Frost Warrior




Keija finally got an understanding of how Jessica came to be...her unique abilities weren't something given via birth or natural traits but by being experimented on by your own flesh and blood. It was truly sickening who in their right mind would do such a thing Keija wanted to cut the table in half and leave the cafe in a fit of rage, however she had to hold her emotions in...if Jessica was paying attention she could see her facial expression change dramatically.

However she didn't want to lessen the mood between the two, besides she didn't want to have her worried. Sure she's had siblings but they were never this insane...if she ever suffered the same thing...just the thought made her upset. None of the less she tried to keep a warm smile and resume the conversation in a friendly manner.

"I see, so your more of an up close and personal kind of gal while your brother is a magic user....yeah I dislike being beaten by a sibling makes me look weak. But I use it as a motivator instead of letting it discourage me."


fantomdarc

Starter Member


Joined

: 2017-10-27


Posts

: 54

Member Info


Platinum Points

:


(500/0)




Tiers

:
Jessica nodded as she sipped her coco again. She was up close and personal because unlike most of the taints that were extremely messed up in her family, she was just... monstrous. Which actually, in her opinion anyway, wasn't all that bad. Plus, her family had made her do and done much worse to her than just her cousin experimenting and beating the hell out of her. In that aspect, she was kind of happy her brother had gotten away, that still did not in fact justify the reasoning that she had to get twice the amount of pain for him being gone. Jessica's family was written about in horror from almost a half a millennia ago and would probably be written about for longer. Hell, her great great uncle was still in stories and mythos, so was her great great aunt. Which said a lot about how messed up the world and it's lore, mythos, and heroes were.

The cafe was small and interesting to Jessica, she wasn't used to places as lively as this. People seemed to actually enjoy the world outside of the family farm. She had heard stories from uncle Nico, but never really got around to seeing for herself. Clothing was much different than she was used to, and hustle and bustle seemed to move forward at a much more regulated pace than anything else. She listened attentively to Keija but tried her best to focus on all the interesting things going on around her as well. Along with the new things and colors she was not exactly used to.

"Jacob blood mage, Jacob good!" There was a slight hint of pride in the fact that her brother was actually good at something. Jessica did like that Jacob never used black magic as her family called it, he did everything with the 'weaker' as they said, blood magic. Tough to explain to most, but a demon would probably understand the bare difference between using your own life force for power, and sacrificing someone else's for it. Though that particular set of talents, was completely unknown and/or out of reach for Jessica. If you went back far enough in the Whateley line, there may have been a branch that ended up becoming quincy or something much more, known than the creepy inbred members of the family farm.

"Not Fault, Tiny Fun! Tiny strong! Tiny Cold!" Jessica said, she was pretty sure that Keija understood what she was saying at this point, which was completely unusual for her. Had the demon understood dead languages, like Welsh, she probably could have gotten along in a much more understanding point, but "Tiny" would definitely get the "What Tiny do now? Jessica follow? Tiny work?" Jessica asked a bit more upbeat, though still obviously trying to mentally shield herself from the pain.
MWD

Seasoned Member


Joined

: 2016-07-24


Posts

: 1142


Location

: Merica

Member Info


Platinum Points

:


(115400/99999)




Tiers

:
Frost Warrior




Keija listened as this brother of hers was certainly a master at hiding, heck she even wonders if he's part demon herself considering how even she can't detect his presence. Maybe he can teach her some arts of demon magic as well, that's if they can find him that is...regardless she affirmatively told Jessica her other plans once they are finished with their beverages.

"Well Jessica, Tiny was going to go run a few errands and then head back home. But I can stay around a bit longer, I feel we have a connection ya know?
She paused for a second before taking one last sip of her coffee letting her taste buds taste the last bit of this delicious liquid before setting it down and looking at Jessica with a wonderful smile.

"So Jessica, are you interested in exploring the rest of this glorious town with me? T-that's if you want to of course"

If Jessica examined at her further it'd appear that she was crying, but not tears of sadness but rather joy Keija's never felt a connection like this in her entire lifetime, all these years she's been seeing other races as a nuisance and inferior to that of demons but after meeting Jessica this was the first time she can call her a "friend". She's always been xenophobic in nature due to her father and never got the chance to experience life outside of the demon world...making her pretty lonely. The only other friend she has is Arianda and although it was nice having a chance to face the wife of Mana they never really gotten a chance to sit down and converse....or hang out.

Keija then just stood with her head down staring at her knees before giving Jessica a nice warm hug, it would be unusual ad well as alarming but hopefully Jessica would accept it despite many people staring at the two but she didn't care as long as she was happy. Keija uttered these words softly as her voice began to crack

Thank you
__________________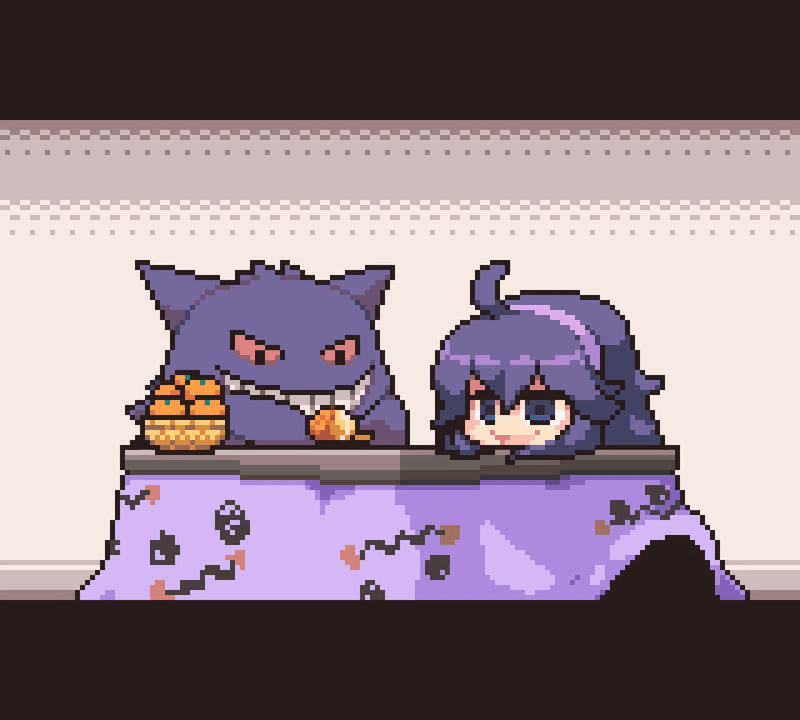 fantomdarc

Starter Member


Joined

: 2017-10-27


Posts

: 54

Member Info


Platinum Points

:


(500/0)




Tiers

:
Jessica shrugged and nodded. Why not explore, at least Comedy and Tragedy might get a good kick out of it that did not involve using Jessica for that kick, or maybe it did. They were laughing and crying around Tiny, visible to only the overly large woman as she reached over and pat Tiny's shoulder with her massive hand. "Tiny find stuff, Jessica follow!" She said happily sipping at the rest of her chocolate, only managing to wince one more time in pain. If the demon was unused to the world because it was the world, Jessica was unused to it cause her world had been very small.

She finished her drink and was nice enough to get up from the table, wipe her spot down and take the outstandingly small in her hand cup back to the trashcan and slowly let it roll in. Jessica may not be one for intelligence or long winded talking, but manners had been drilled into her relatively well, or at least as much as any cannibalistic family could. "Fun stuff do?" Though, to Jessica that could have been anything. Which brought her back to the fact that she had in fact seen Tiny's tears, she just did not have the ability to react or say anything, and drawing attention to them seemed beneath the woman, as were a lot of things. Jessica would listen if other's spoke, but she didn't really have the vocabulary to talk them through problems.
MWD

Seasoned Member


Joined

: 2016-07-24


Posts

: 1142


Location

: Merica

Member Info


Platinum Points

:


(115400/99999)




Tiers

:
Frost Warrior




The lack of a response from Jessica would've been an indication that she didn't care about her situation or had very little interest in hearing another ridiculous sob story from another random stranger but it felt good to let those feelings out...besides showing emotion is what makes everyone well human.
And Keija was correct as she could feel Jessica's hand on her shoulder, it was interesting how large they were up-close compared to being viewed from afar, but what was surprising to her was that despite her injuries Jessica still managed to show a level of vigor and pride in not only her voice but her body language.

Soon however Keija was let go as Jessica stood from the table and began cleaning up her mess, soon she herself began looking at her in mess and began cleaning her's as well wiping away a few tears.

Well of course Jessica, there's a lot of fun stuff to do in town. We can go hiking, go to the zoo and see plenty of different animals, and I've even heard rumors there's an underground fight club if you want to get your hands dirty.

Keija made sure to pay the lady at the register handing her a few dollars bills and waving goodbye then casually walked out the cafe if Jessica would follow her out of course, normally she would use shadow movement to get to the various locations quicker but that'd just leave her exhausted and she wasn't sure if Jessica herself had enhanced-movements.

__________________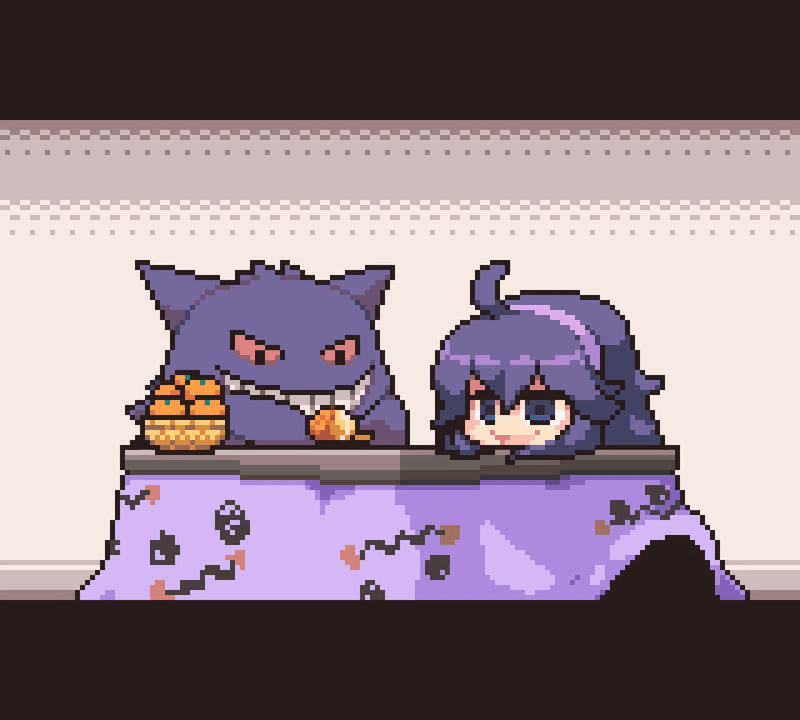 fantomdarc

Starter Member


Joined

: 2017-10-27


Posts

: 54

Member Info


Platinum Points

:


(500/0)




Tiers

:
Wed Dec 13, 2017 12:29 pm
Jessica would follow Tiny around with her soul toss, if she happened to use enhanced movement, it was her version of got-to-go-fast so of course she was going to use it as much as possible. Searching for someone elusive kind of made having a skill like that a necessity, or insanity depending on how you looked at it. She thought about the different things that Tiny had mentioned to do, none of them were exceptionally high on Jessica's list, aside from smashing random people in the streets. That was totally a Jessica thing to do. Jessica liked being able to actively think about things like that, she wanted to fight and beat stuff up and win or lose, enjoy herself. Which was funny because it was not something that most people would generally find as enjoyable as she did.

"Zoo or Smash." The large woman said as she flexed her muscles for a second and realized a lot of them were obviously still very bruised, a worthy handicap for a girl who had joined the thousand club by the time she was sixteen. She was probably approaching the Ton club, but most people wouldn't have believed it anyway. Jessica was very good at keeping to herself. Though, she did like that Tiny seemed to be a lot better at figuring out things to do than she was. After all, she was probably more scared than the small child that moved back away from the hulking woman as she passed by. Jessica offered him a smile as best as she could, but the slight abrasions made it more like she was a monster straight out of a horror film. It slid gracefully behind its parent, and Jessica then tossed her soul and moved on. Still trying to keep up with Tiny.
Permissions in this forum:
You
cannot
reply to topics in this forum