MWD

Seasoned Member


Joined

: 2016-07-24


Posts

: 1142


Location

: Merica

Member Info


Platinum Points

:


(115400/99999)




Tiers

:

Average Human



The day felt long for Gerald as he walked the sidewalks of Karakura in search for anything to entertain him. The day was coming close to an end and the sun was close to setting but he hadn't found age spent too little time here, devoting his time to work and other personal matters. But it was time to go out and train in the forest, sure there isn't any people to interact with but the peace and beauty of the forest would be a great chance to focus on combat skills.

[Transitions to the forest]

sat alone inside a makeshift house. The cave outside town provided an excellent place alone time but also served for training. The long awaited moment of training finally came with Gerald willingly segregating himself from modern society. No way could he fully embrace his powers without causing collateral damage. Summoning animals and pratice utilizing chi sparingly wasn't something he could train without destroying things, unless he wanted to draw unwanted attention. The eventful day was already planned out.

Raw materials were abundant along with fresh apples hanging from nearby trees. Local wildlife would provide an excellent source of protein although cooking raw meat would be a first. Sure he had cooked fish over flames before but wolves deer and boar were different. To Gerald however, there was no 'before beginning training'. Living outside like some wild man was training itself. He would survive out here with minimal supplies and gather what he needed without going into town and he began meditating to start his journey, like once said "Be still and let your life be lived by the purpose you were made for. Be still and receive the inherent truth of your heart.". He stood in silence, concentrating his body and mind.
Mirja Eeola

Demon Toy


Joined

: 2016-08-18


Posts

: 5365


Location

: Where ever a Space-girl can

Member Info


Platinum Points

:


(398349/999999)




Tiers

:

The Reborn Wolf
Ulv! hunted down a deer! It was cool that this forest had basically every animal in the world that was not going to rip your face off, all the herbivores a woman would want in her life. Deer was pretty common, but she knew how to cook it and didn't want to hunt something down that she might later not know how to cook, and then totally ruin and be sad. So she was walking through the forest with a Deer slung over her muscular shoulders, and wearing nothing but ragged overalls, and not even any shoes. Because shoes were boring and interfered with her grasping the world.
But then, she saw some guy man person in the woods, and went up to him, with a broad and happy grin. Whatever the man was doing here, she would find out in time, but they could share that over a nice bit of deer. Even out here, she could make what was needed to cook it properly, to a point that it woudn't cause people to get really sick and then not be able to talk to Ulv. That would be counter-productive, since she had come to talk, and if they couldn't talk then what was she going to do?
"Hello guy man person!" She exclaimed, plonking the deer down on the ground and sitting on it. Until she made it into dinner, it was a very good seat, since it was squishy and nice to sit on. "I am Ulv. I was just wandering around getting dinner and I found you in the forest and thought I'd come over and say hello to you. So hello to you. What are you doing all the way out here? The Forest isn't the easiest place to live in after all"
Coding Altered From: [The Frost]
MWD

Seasoned Member


Joined

: 2016-07-24


Posts

: 1142


Location

: Merica

Member Info


Platinum Points

:


(115400/99999)




Tiers

:

Average Human




His mind was in utter silence, nothing but the sound of his organs doing their respective jobs, hear pumping blood through the body, digestive system gurgling, and his lungs were relaxed. Everything was going well before his ears perked up seeing a muscular woman with a dead dear over her shoulder with carrying it with no issue, the woman introduced herself and gave a welcoming attitude.

Curious as to why he was in the forest Gerald answered

"I've come to this forest to segregate myself from the atrocities of modern day life. Sure it's fun and all but nothing compares to going back to basics, surviving on your own with nothing but your quick wits and faith."

he then stood up, his barefeet touching the soft grass while looking at the beautiful sky letting his body be soaked in sunlight before opening his eyes and staring at the woman. Upon closer examination Ulv would see that his eyes were blue but not the kind of shade that's easy to describe. It was almost like they were both green and yellow at the same time, with blue creeping in around the edges as if it were trying to take over.

"Well it's nice to meet you Ulv, and may I say your are looking wonderful." he eyed Ulv up and down getting a better look at her attire, it was perfect for this setting the lack of shoes and tattered clothing was a nice indicator of survivalist. She seemed like the perfect candidate to spar with, but that was for another time, for now it was time to eat. He turned away from Ulv before walking to his makeshift house,

"Come on, bring it over here by the fire. Can't talk on an empty stomach"
Mirja Eeola

Demon Toy


Joined

: 2016-08-18


Posts

: 5365


Location

: Where ever a Space-girl can

Member Info


Platinum Points

:


(398349/999999)




Tiers

:

The Reborn Wolf
Ulv looked on with pitch-black eyes, and grinned. The guy was certainly a strange one, but then he reminded her of another man she had never met. Ashigoi Kazuri. He was the man who created the thing, and she would remember what it was called one of these days, Ulv was sure of it. Revolved around the mind, made things pop into existence, and it was called.......yea, no. Nothing. So instead she went about skinning the deer with her nails, slitting open it's skin and pulling out the guts, putting them to one side for some elixiers later. She had picked up a lot in the house that was hers but not, and got really smart as a result.
"Indeed, we shall cook this mighty creature, and then we will talk about strange and cool stuff like you living out in nature. I've only ever met one other guy like you, and he had super powers that made it a little easier to live out in the wild and hunt boars and bears and Trolls. Really cool guy, that one" Ulv nattered, finishing with the skinning and getting chunks of meat to put on skewers and place over the fire.
Watching carefully, Ulv had inherited a keen sense of how to cook anything, anywhere. She was certain that her past life was giving her things now, and was certain that they were a very good cook. Passionate and loving when it came to the kitchen.
"So, the question is, are you a normal person who is going to die the first time they don't cook a rabbit right, or do you have special superpowers from your SOUL! to help you in this endevour of not being in civilization where you can still not cook something right but at least people will be there to help you survive?"
Coding Altered From: [The Frost]
MWD

Seasoned Member


Joined

: 2016-07-24


Posts

: 1142


Location

: Merica

Member Info


Platinum Points

:


(115400/99999)




Tiers

:
Fri Dec 01, 2017 10:45 am

Average Human




Gerald just stared in amazement as he watched Ulv cut open the deers stomach by not using a flimsy knife or a makeshift cutting tool but her bare hands...bare hands!!! This woman was certainly the strange one but strange in a pleasing way, besides he's never seen someone with such a splended physique and sense of in his entire life.


He then watched as Ulv began placing one of the deers guts to the side, probably using it for something of significance but he just shrugged it off. Listening to the woman's tale about an old flame she'd met in the past having powers which helped him survive in the wilderness, it was shocking how he wasn't the only one with these strange abilities...perhaps they were given for a purpose?

Regardless Gerald was asked on whether or not he possesses powers as well and he replied by rubbing the back of his head chuckling.

"Well i wouldn't call myself normal by any means Ulv, i do have powers from within my soul. Granted not a master yet but i'm getting a grasp of how they work,for instance i can create clones of myself to speed up the process of gathering wood or food."

__________________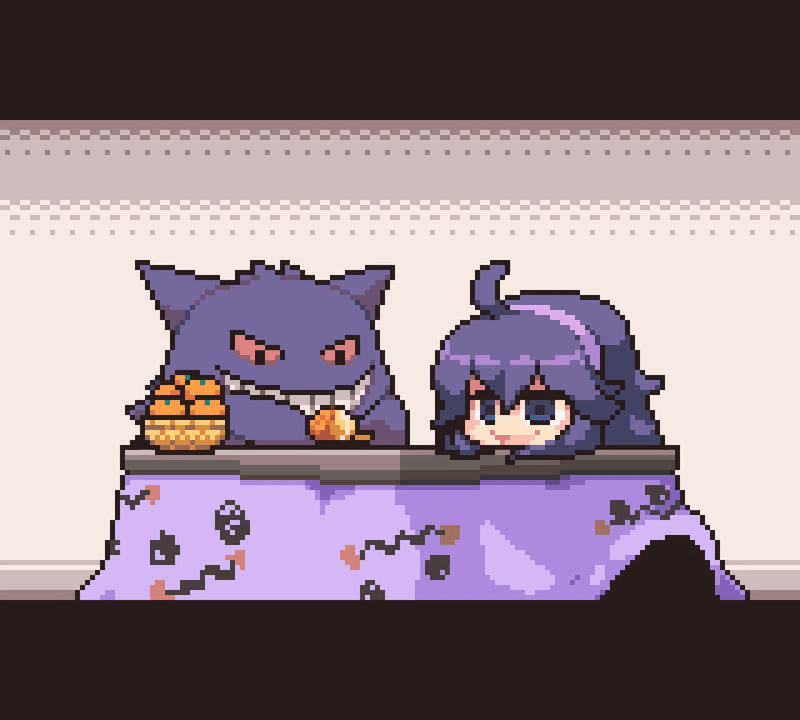 Mirja Eeola

Demon Toy


Joined

: 2016-08-18


Posts

: 5365


Location

: Where ever a Space-girl can

Member Info


Platinum Points

:


(398349/999999)




Tiers

:
Fri Dec 01, 2017 11:52 am

The Reborn Wolf
The deer was butchered down to the bone, and propped on many different sticks to cook, while the bones were ground up in her palm and turned to a powder that was caught in a pestle that came out of her clevage. Once all the cooking had been done, she turned to the man, still giving half an eye to the meat, but most of her attention to the cool nature guy that probably didn't have the...Tulip powers that helped Ashigoi, but could create clones of himself. Which, was....cool? Sort of? He didn't really seem that good enough that clones would help.
"Ahh, I get it. So if you die horribly then you can use a clone to pop into so you don't die horribly. I like that trick. It is a good trick. But still, better to have a trick where you just don't die horribly in the first place, no? Do you think you have one of those, or is it just a gamble for you, eating food out here without proper cooking equipment or proper cleaning utensils, or proper preparation of the meat before cooking?" She asked, her words rather ominous, talking about him dying of food poisoning, and yet without a single hint of anything other than her usual happiness.
"Still, assuming you do survive eating the badly cooked food, what else are you planning? Surely you aren't just sat out here living and doing little else? You have to do something cool while you are here, or what is the point being out here in the first place? So tell me you super cool awesome plans of awesome and I will show you my plans that I don't actually have yet but will probably have by the time you tell me yours"
Coding Altered From: [The Frost]
MWD

Seasoned Member


Joined

: 2016-07-24


Posts

: 1142


Location

: Merica

Member Info


Platinum Points

:


(115400/99999)




Tiers

:
Sat Dec 02, 2017 10:43 am

Average Human




Once more the deer was being cooked to perfection, Ulv was placing the meat on a series of sticks and prods similar to that of a kebab or another delicacy.

Suddenly the bones were being grounded up in what appeared to be a powder-like substance with her brute strength and placed in a pestle which strangely popped out from her clevage, of course Gerald didn't want to be rude and stare so he averted his eyes in a relatively calm manner. Then being asked his true purpose of being here besides going to the wilderness alone and surviving, so like always he told Ulv his "goals"


"Well i'm planning on honing my skills as a fighter, before my father passed away he said "Find a piece of life that sticks and make something of it"...and ever since i've discovered my powers i decided to use my powers for good and to make the world a better place."


"And regarding the food poisoning ordeal, yeah i have a trick for that as well. Basically if i infuse my immune system with chi it enhances them pass its standard capabilities."

__________________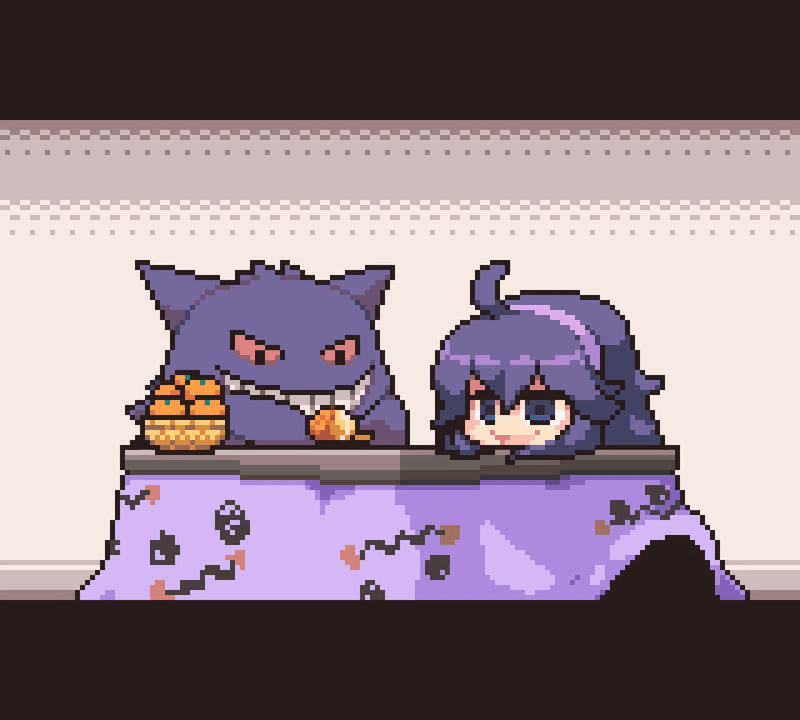 Permissions in this forum:
You
cannot
reply to topics in this forum
Who is online?
In total there are
17
users online :: 1 Registered, 0 Hidden and 16 Guests
Gamma
Top posting users this month
Top posting users this week