MWD

Seasoned Member


Joined

: 2016-07-24


Posts

: 1142


Location

: Merica

Member Info


Platinum Points

:


(115400/99999)




Tiers

:
SIMPLY RUSSIAN



A small poke...that's what it felt like for a few seconds..its as if her nerve endings went unresponsive during the stabbing was it his swords special ability? But soon that small poke turned into sharp as she felt the pain in her womb and it was the worse pain she's ever endured, forget the bamboo cane beatings from Mirja this one takes the number one spot in pain threshold.

She just fell down to the soft ground as she tried to apply pressure to stop the bleeding but it was pointless her words became nothing but small amounts of gibberish only able to say these wholesome words. "I-i submit." Despite his tone, he was right there was no point in continuing if she continued to fight it was only a matter of time until she would collapse on the ground and move on to the afterlife...that is if he was soulless enough to leave her.

Just what was this man going too do now that she's vulnerable, kill her, knock her out? Only time will tell.








Mirja Eeola

Demon Toy


Joined

: 2016-08-18


Posts

: 5403


Location

: Where ever a Space-girl can

Member Info


Platinum Points

:


(398349/999999)




Tiers

:

The Bounty Hunter
The girl finally gave up her resisting and was at least smart enough to hold her gut-wound while the sword was still in it. Pressure and the blade would both help to stem the flow of blood, enough for an extraction team to get here. They were going to lecture him about stabbing his target again, but she shouldn't have been such an uppity bitch and pushed him to use his First Secret Technique. The Second was still one that was ready to be used, and he was going to use if the girl managed to avoid his thrust. But, she didn't, so he pulled out his phone and hit the speed dial, looking to the woman as he waited for them to pick up.
"Maybe if you were less of an idiot, and had more of an intent to kill in your strikes, I wouldn't be standing here. But you need much more experience in the field before matching me" he said, before putting his phone to his ear. "Package is incapacitated. Leave payment at the usual spot. She's your responsibility now. Loss in transit is not covered by my agency. And someone send my sword back when you are done making sure she doesn't bleed to death" Tatsu closed the phone, and then nodded to Ritsuko. "Submitting was the right choice. Stay there, they won't be more than a few minutes. Move and you'll probably die. Good day, miss" He tipped his invisible hat, closed his eyes, and walked off at a brisk pace.
Coding Altered From: [The Frost]
darkfunnel

Seasoned Member


Joined

: 2016-01-31


Posts

: 1891


Age

: 25


Location

: Uhmm... not sure...

Member Info


Platinum Points

:


(128100/999999)




Tiers

:

The Righteous Guardian
Artist: Teminite - Song: Ascent - Word Count: 617
Toshiko could not help but feel as her mind raced a million miles a minute, her heart nearly keeping pace. Sure, she had a way to keep track of Ritsuko if they were separated, but, she hadn't heard a text, call, or even just a simple thing that would tell Toshiko Ritsuko was okay. Nothing. So, the Quincy was racing off as fast as her legs and everything else in her power could carry her. She was in a more battle fitting attire at the moment, the long pony tail of hers whipping in the wind as she flew across the land like she was a jet. She soon slammed down into Karakura forest, the force of the impact causing a small crater and likely those in the area to feel her presence. The pole Toshiko clung to in her right hand, which had a blank flag on it, was shaking as the Quincy burst through the forest at speeds that she likely wouldn't exceed unless she was in a moment of desperation; and she was. Soon enough, Toshiko's eyes fell upon a clearing, and a certain brunette hotty that had a sword in her gut.
Toshiko's heart jumped into her throat as she sprinted to Ritsuko, jamming the flag into the ground as she skidded to her knees in front of Ritsuko. Her chest was rising and falling, her pulse; it was still there. Toshiko looked at the wound that she had from whatever the hell just happened; knowing that if she was not treated she could easily bleed out and die. Toshiko grit her teeth and then used reishi manipulation to create barriers around her blood vessels in the wound area, to attempt to make it so she cold promote the clotting of blood and keep blood from flowing out of her body. Toshiko then gave Ritsuko a mighty kiss to the lips and then looked upon the sword that was still inside of her. It should be removed, but, even with the barriers she put up it would be risky since there would be empty space that the sword was occupying; helping stem Ritsuko's blood from pouring out of her. Toshiko gently picked up Ritsuko, knowing that she had to get her to a hospital, and now; it was the only thing she could really do since the quincy had no healing abilities. Sure, she could attempt to knit her stomach and such back together with reishi, but, there would be no guarantee it would work. Toshiko could only grit her teeth and hold Ritsuko close to her. She had to get the fuck out of here.
"Ritsuko... my love, you'll be okay; we'll get out of here soon... I won't let you die, I promise you."
Toshiko walked over to her flag and grabbed it, the thing fading away in a golden-blue plume of reishi as the Quincy prepared to get the fuck out of here. She couldn't travel as fast as before. No, it would harm Ritsuko, so she had to move out of her as fast as she could without putting strain on Ritsuko; so, Toshiko started to sprint out of the forest at about the normal pace for a human, or at least the max pace. She had to save Ritsuko, she would always save her. So, with that Toshiko would start to get Ritsuko after her, hoping those who left her there were not perusing; it would be hard to fend off people and keep Ritsuko 100% safe, but, she would do it. This girl was Toshiko's entire world, she would not let her die.
Coding Altered From: [THEFROST]'s
MWD

Seasoned Member


Joined

: 2016-07-24


Posts

: 1142


Location

: Merica

Member Info


Platinum Points

:


(115400/99999)




Tiers

:
SIMPLY RUSSIAN



Battered, they called it. Such a simple word for a simple idea. But this was not simple. Her sense of self, once a high and proud feeling of one destined for good things, now felt as bruised as her abdomen and as broken as a mirror. Ritsuko just gave up....this was the end for her nobody was going to come save her, in this moment Ritsuko just stared at the blue sky with a river of tears flowing down her cheeks. She took a look at her bleeding hand and just clenched it and slamming it on the ground next to her...she just wished someone just end her suffering and kill her...then her entire life flashed before her eyes, from her adolescence at the Soviet Boot Camp in Yesk suffering the cruel and harsh reality of military life too her wonderous moment in Vastime.

She's seen the likes of Henrex,Toshiko, even Mirja and looked at them as God's they were at a level she thought was impossible to achieve for a young woman such as herself but she didn't let that discourage her she pushed herself through thick and thin let herself be corrupted by the Seal of Eris only to have it under control. She hoped to become a great fighter and gain recognition for their efforts, but what does she have to show for it..fucking nothing.

Then her eyes began to slowly as she took one last breath before accepting her fate.

However she was still alive and well, how she'll never know but Ritsuko tried to look around the area but it was pointless it would only cause more pain and she began hearing footsteps rustling along the grass with the occasional panting in between. Just who was this angel that has saved her from an ungrueling demise? Until she heard a voice calling to her...it was faint but she knew who it was and smiled...her love Toshiko.

"Toshiko..."

She tried to speak but her words became faint...






darkfunnel

Seasoned Member


Joined

: 2016-01-31


Posts

: 1891


Age

: 25


Location

: Uhmm... not sure...

Member Info


Platinum Points

:


(128100/999999)




Tiers

:

The Righteous Guardian
Artist: Teminite - Song: Ascent - Word Count: 537
Toshiko could not help but feel tears run down her cheeks, she was scared; scared she may not make it. But, she was not going to let her fears get to her as she ran; removing trees from their stumps as she busted through the forest at paces that were fast, but, safe for Ritsuko. Toshiko soon broke through the forest and then looked at Ritsuko, who called her name earlier, and gave her a smile despite the tears in her eyes.
"You'll be fine my love, we're almost to Karakura City... I'll get you some help."
Toshiko smiled and kissed Ritsuko on the lips as she gently got a better grip on her and she dashed off towards Karakura city. Of course, Toshiko was making sure that she kept up the barriers inside of Ritsuko that were keeping her from bleeding out, and she was also making sure to give Ritsuko a bit of her energy so her body could still operate and she wouldn't pass out with ease.
The second Toshiko got to the gate of Karakura City, the inner most areas, the guards put up their weapons and Toshiko immediately threw her ID at them.
"Shove off with blocking my way! I'm Toshiko Kamenashi, and I need a fucking ambulance right now so I can get my love saved, ALRIGHT!?!?"
The Quincy was clearly pissed, holding Ritsuko close to her as they called an Ambulance and let her pass. It was not long before one was there to greet her and Toshiko helped the paramedics load Ritsuko onto a gurney and hopped into the ambulance with them, holding Ritsuko's hand tightly as one of the paramedics gently removed the sword, the blood that was already on the blade being the only thing that followed it, and then fed Ritsuko Oxygen and generally kept her alive. Toshiko also explained what she did, having reishi barriers inside of Ritsuko's wound to keep her from bleeding out; something to encourage coagulation. The paramedics simply worked as Toshiko kissed Ritsuko on the cheek.
"You'll be okay my love... we're almost there."
Toshiko smiled at her and then, soon enough, they were at the hospital. Toshiko rushed inside with the paramedics but was soon blocked as she tried to get inside of the surgery room; the doctor blocking her way.
"Ma'am, I'm sorry, but you can't enter. The wound isn't too severe, and her bleeding out was the most life-threatening thing. She'll be fine, but, I need you to wait here."
The doctor turned around and entered the room in which Ritsuko was taken into earlier. Everything would likely be a blur for Ritsuko, since her mind was likely not 100% there despite it getting oxygen and everything. Wounds like that normally had such a result. Toshiko sighed softly as she waited, for around 3-4 hours before she was allowed to visit Ritsuko; who would've gotten patched up just fine and expected to make a full recovery. Toshiko was just glad she was able to get to Ritsuko in time.
Coding Altered From: [THEFROST]'s
MWD

Seasoned Member


Joined

: 2016-07-24


Posts

: 1142


Location

: Merica

Member Info


Platinum Points

:


(115400/99999)




Tiers

:
SIMPLY RUSSIAN


Everything was fading in and out to black every few seconds, one minute she's outside the barrier of karakura and then she's inside an ambulance car waiting to be rushed to the hospital. Every sound was mute as if she had a grenade explode right into her ears.

The hallway has as much personality as the rest of the hospital. The floor is slate grey and the walls dove. Above the ceiling is made from those polystyrene squares laid on a grid-like frame. The light was too bright for her eyes after the darkening gloom outside, she find it abrasive, enough perhaps to bring on one of my migraines. There are commercial prints on the wall, tasteful in the dull kind of way. Above every door she passed had a large plastic sign, dark with white lettering- no fancy fonts, just bold and all-caps.

Doctors and nurses surrounded her hospital bed, attaching IV's, heart monitors and oxygen tanks to her. Everything became fuzzy; then she saw nothing at all. Her consciousness was floating through an empty space filled with a thick static. Throughout the inky space her heartbeats pounded loudly, echoing in her ears, alongside fading pleas for help. Feeling in her body drained away until finally all was black.

**A few hours later**

Ritsuko's dream ended abruptly, as she was shaken back into reality. Her eyes opened, her eyelashes faintly batting against her lids when she blinked. Doctors telling her that the procedure was a success and she was able to make a full recovery, she thanked them for their hard work and effort to remove the sword from her gut.

I wouldn't be here if it wasn't for my wife..where is she anyway?


"She's out in the waiting room."

Ritsuko couldn't help but rise from her hospital bed anxiously wanting to hug Toshiko. She immediately opened the door, and saw her....the only person who was their to help her in her time of need. Her face was now red, but not of anger or frustration but happiness her feet echoed on the cold floor and screamed Toshiko's name.

Toshiko!!
darkfunnel

Seasoned Member


Joined

: 2016-01-31


Posts

: 1891


Age

: 25


Location

: Uhmm... not sure...

Member Info


Platinum Points

:


(128100/999999)




Tiers

:

The Righteous Guardian
Artist: Teminite - Song: Ascent - Word Count: 584
Toshiko was waiting eagerly, not patiently in the slightest, as she waited for the news to come. Of course, she got the news that Ritsuko was going to be okay. As she was about to get up and go to visit Ritsuko she heard a door slam open and feet patter against the floor as she turned to see her wife, who likely was not cleared to leave her bed yet, rushing towards her; screaming her name. Toshiko smiled brightly and picked Ritsuko up, hugging her and spun her around gently. She kissed Ritsuko on the lips passionately, the action sending all sorts of warm fuzzies up and down Toshiko's spine and he entire body. She then took Ritsuko into her arms and gently carried her back into her room, gently setting her back down on her bed; smiling as she kissed her again.
"Hello my love~ I'm glad to see that a sword to your gut didn't take you down! But, I was told it hit your womb, so, I was a little scared for a bit... but, they seem to think everything down there will be fine, but..."
Toshiko sniffled as she buried her face into Ritsuko's chest and let tears flow from her face silently; holding Ritsuko close and tight, just not tight enough to hurt or anything like that.
"I was scared... I was so, so scared that I wasn't going to get here in time; that I wasn't going to be able to save you. But, I was able to get you here in time, and they fixed you up... I'm just so glad I was able to get to you in time. I love you so god damned much, Ritsuko~"
Toshiko lifted her face from Ritsuko's chest and, despite the tears on her face that slowly leaked from her eyes, she was smiling broadly as she laid on the bed with Ritsuko, cuddling her and just simply being glad that she was in time and could save the love of her life. Toshiko soon calmed down, stopped crying, and gave Ritsuko another kiss on the lips, this one a bit more gentle than the others.
"Still... you should be careful for now, we may have much better ways of healing and not having to deal with stitches as much, but, your wound was deep; just no straining yourself. And, I won't be leaving your sight during the time you are here."
She smiled, giving her one more kiss as she turned to talk to the doctor, confirming with him what a nurse told her earlier. She nodded and smiled at him, giving him her most sincere thanks. The doctor gave her a short bow and then left the room with the nurse that was there as well. Toshiko kissed Ritsuko and smiled.
"They want to monitor you for another day and a half; to make sure that your insides are all properly healed and you're doing well. Then I can take you home. We're gonna go to my parents' house for a while, should be safer and we can stay in my old room. I just want an extra line of protection for the time being. But, my love, I'm so glad that you're alive!"
Toshiko smiled and kissed Ritsuko again, cuddling her some more as she relaxed in her lover's arms.
Coding Altered From: [THEFROST]'s
MWD

Seasoned Member


Joined

: 2016-07-24


Posts

: 1142


Location

: Merica

Member Info


Platinum Points

:


(115400/99999)




Tiers

:
SIMPLY RUSSIAN


When her lips meet Toshiko's her brain lit on fire and the warmth spread throughout her entire body. After that I was addicted, I couldn't bare not to be with her and I could barely breathe when she was around. Those kisses were her salvation and her torment. She lived for them and she would die with the memory of them on her lips. She was the half that made her whole.

Before being carried back too the hospital bed, dropped down slowly like an infant child; seeing her charming smile once more before being kissed again. Ritsuko listened as Toshiko began crying her eyes out, holding her body close as she it was so tear jerking that even she was about to shed a few tears of her own.

Ritsuko was a bit upset that she'd have to stay in this bed for a day but she understood the situation, it'd be dangerous to be sent out not knowing her injuries are fully healed. She smiled, until hearing Toshiko mention that they'd be going to her parents house...this was all so sudden she's never met her parents at all and having their daughter come home with an injured woman would be all too embarrassing. Did she even tell them about their relstionship? Will they even like her?

"W-what, your parents house?" she looked at Toshiko with worry but not the bad kind, the kind were the boy takes her out for a dance but the father is giving him the stink eye type of worry.

But that was a problem for another day, for now she was with her love Toshiko together once more holding each other close.
"I'm glad too be alive Toshiko"











__________________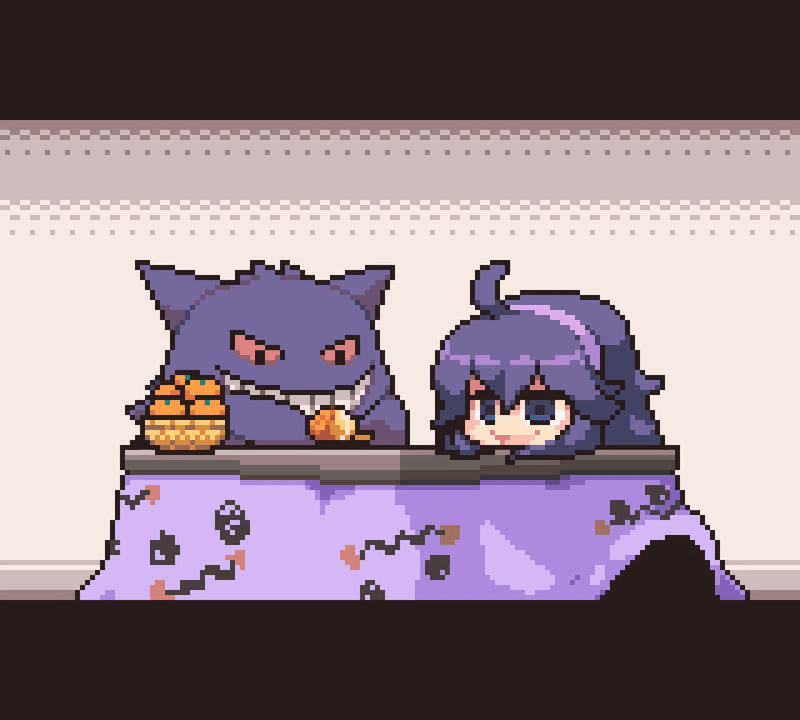 darkfunnel

Seasoned Member


Joined

: 2016-01-31


Posts

: 1891


Age

: 25


Location

: Uhmm... not sure...

Member Info


Platinum Points

:


(128100/999999)




Tiers

:

The Righteous Guardian
Artist: Teminite - Song: Ascent - Word Count: 316
Toshiko kissed Ritsuko on the lips again, she didn't care if it was too much kissing; the Quincy was panicking more than she ever had in her entire life, so she couldn't help it. The love of her life was at risk of death, but, she was okay now. Toshiko could feel most of the tenseness in her body relax; her soul calm itself at the beat of Ritsuko's heart. Toshiko gently wiped tears from her eyes and face, then did the same for Ritsuko.
"I love you so much my dear~ And yes, my parent's house... they know about us, just, they never really met you... I haven't had a chance to take myself away from work and spending time with you to get you back home. But, now isn't a bad time."
She nuzzled into Ritsuko and held her love close as time slowly passed. She smiled softly as she pecked Ritsuko on the chin and then gave a soft exhale and smiled at Ritsuko brightly; putting a hand on her cheek gently as she smiles still. She said not a word, words were not needed to convey the love, the adoration, that Toshiko held for Ritsuko. She gave her another bright smile and then yawned softly.
"I'll be able to take you home tomorrow night, I'll make sure to inform my mom and dad. Again, I'll be staying with you, but, I don't think I'll be able to sleep in the same bed as you, but, I'll be here to keep watch over you, love~"
Toshiko smiled and gently yawned once more, keeping her hand on Ritsuko's cheek as she relaxed a little bit more. She was still alert, of course, but, still relaxed. She just wanted to keep Ritsuko safe, no matter what.
Coding Altered From: [THEFROST]'s
Permissions in this forum:
You
cannot
reply to topics in this forum
Top posting users this month
Top posting users this week