MWD

Seasoned Member


Joined

: 2016-07-24


Posts

: 1142


Location

: Merica

Member Info


Platinum Points

:


(115400/99999)




Tiers

:

Frost Warrior





It was another typical day for Keija as she opened up a portal with a downward strike of her scythe to the demon world and walked through seeing the desolated screams of various innocent people both young and old alike, but she didn't care it was music to her ears. Once through the inevitable hall of screams she saw the hellish red atmosphere and buildings of the demon world in all it's glory and smile as she leaped down onto the ground and sighed.

It's good to be home she happily walked around with scythe on her shoulder looking at the various buildings and demons frolicking about, many fighting each other over something ridiculous like food or a muggery. Regardless it was time to reconcile with Arianda and meet her once again for training, after all this a good opportunity to get acquainted with one another.


Alright Arianda, here I come.She moved around with the quickest method which was shadow movement even if it wasn't as efficient compared to other demons it was better then walking. A few minutes later she saw the house Arianda usually resides in if the queen of demons is busy so she knocked on her door with her head laying on her hands waiting for an answer.
darkfunnel

Seasoned Member


Joined

: 2016-01-31


Posts

: 1770


Age

: 25


Location

: Uhmm... not sure...

Member Info


Platinum Points

:


(128100/999999)




Tiers

:
Sat Mar 24, 2018 12:53 pm
Song: Funkyard - By: Arrowhead & Zentra - Word Count: 422


It was a rather regular day, nothing really too interesting occurring over all. But, that was only what was happening for now. Something may happen later, but, for now the demon was bored. Bored bored bored.... BOOOREED. But, hopefully something interesting would happen this day instead of nothing. Arianda truly had no idea what kind of a day awaited her in the end.

Arianda was simply relaxing at her house in Europe; eating chocolate and just generally chilling and watching TV. It was then that Arianda heard a knock at her door. The Angel of Conflict wasn't expecting anyone to one here today. So when Arianda went to the door, the demon was fully prepared to turn away some weirdo trying to sell her shit. This means that when the demon opened her door, she looked focused and possibly angry. However, when she saw Keija standing on her doorstep, the demon stopped and her jaw fell open. She stared at Keija for a few moments before she lurched forwards and hugged Keija really tight; but it took her a few seconds to realize Kiera's Head wasn't on her neck.

The demon soon let go of Keija and then picked up her head, if Keija let her, and kissed the demon before her rather lovingly; even including a little bit of tongue before she gently placed Keija's Head back onto her body, making sure it was on straight. She then grinned widely at the girl before her, pulling Keija into one more hug before calming her Ari self down and letting Keija speak or so whatever she wished.

"Heya Keija, I didn't expect to see you again so soon. Watcha here for, love? And I do hope you stay a bit longer than before~"

Arianda smiles before gesturing for Keija to come in and she would close the door behind them as the two of them fully came in. Arianda then gently took Keija's hand and pulled her to the couch and wished for her to sit down next to her so they could talk with ease. Of course, once they sat, if they sat, Arianda would put an arm around Keija's shoulder before she spoke at the beautiful demon that Arianda doesn't see enough of.

"So, I assume you're here for something or another. But, may as well tell me about it, hun. Also, Keija, it's really great to see you. And I mean it, Keija."


MWD

Seasoned Member


Joined

: 2016-07-24


Posts

: 1142


Location

: Merica

Member Info


Platinum Points

:


(115400/99999)




Tiers

:
Sun Mar 25, 2018 12:05 pm

Frost Warrior





The door opened and the look on Arianda's face was absolutely priceless her jaw dropped as if she's just seen a ghost for the very first time and immediately she was given a big o'l hug as her head was pressed against her bosom muffled noises could be heard luckily for her Arianda noticed right away as her head wasn't attached to her body. Thankfully she placed it back on but not before giving a passionate kiss then pulled into one more loveable hug before seeing that loveable grin of hers. 

As she moved toward the couch and sat down leaning onto Arianda's shoulder before smiling and telling her reason for coming in the first place besides obvious reasons. "I'm here for some training once more Arianda, its been so long since we've done something together and i've learned a few new tricks when i was away. What better chance to test them out then on you." she said before placing her hand onto Arianda's thigh, its been awhile since they last saw one another and she has been wondering what the girl has been up to for so long.

"And i missed you very much Arianda. So what have you been up to?
__________________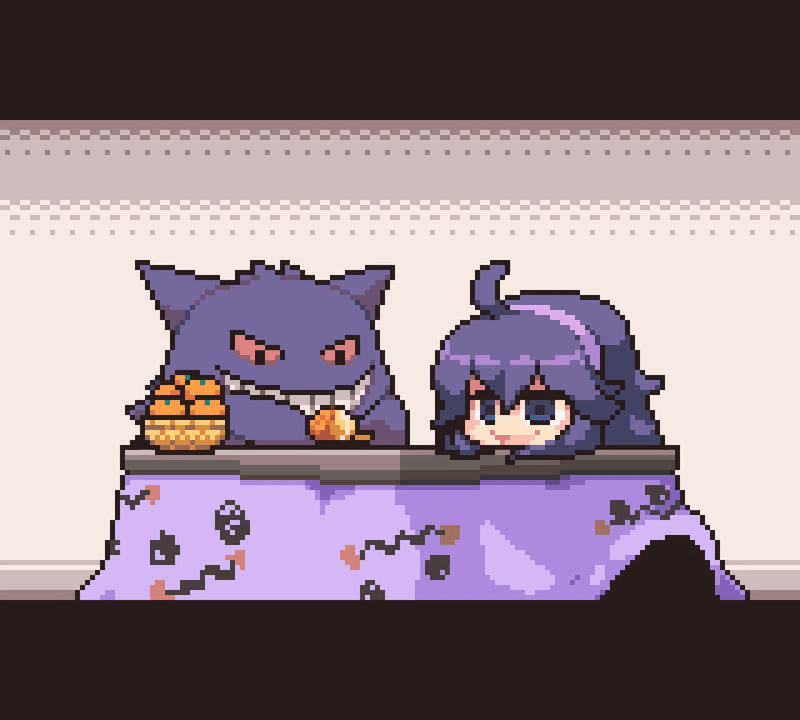 darkfunnel

Seasoned Member


Joined

: 2016-01-31


Posts

: 1770


Age

: 25


Location

: Uhmm... not sure...

Member Info


Platinum Points

:


(128100/999999)




Tiers

:
Song: Funkyard - By: Arrowhead & Zentra - Word Count: 485


Keija would find that Arianda wasn't done with her assault of kisses, hugs, and general displays of her love for Keija and her joy to see the girl again. But, while Keija spoke Arianda made sure not to interrupt the Dullahan girl until she was done speaking completely. So the demon listened, listening to another's reasoning of why she came to visit. It was simple, really. Coming to train was a very simple reason. To be honest, the Angel of Conflict wishes the visit was for her more than the training; but maybe that was the case... It was hard for Arianda to say really since the reasoning did include her. Well, whatever. The demon would just have to enjoy her time with Keija and do her best to save the aftermath of the training for muuuuuch later.

Soon enough, Keija's reasoning was over with and Arianda held the Dullahan close, pressing her lips against the girl's neck; her soft lips leaving an invisible mark from the kiss. Afterwards, Arianda smiled at Keija, the smile not leaving her face.

"Training hm~? My, I hope you can stick around for a little bit after we finish training. And not just for a night, Keija. I want to spend some time with you~ And of course we can test out those new abilities! We will be training, after all; the best time for testing of course! At least, as long as injury is minimal~ Oh! I can also make us something to eat afterwards! I promise it'll be tasty!"

Arianda grinned widely at Keija before she rested her head against Keija's Head; since she was leaning on her shoulder. And then, well, she just listened again. It was then that the demon heard Keija's next statement; that she missed her. Arianda turned to face Keija more directly, putting her arms around the girl's neck before she briefly pushed Keija down onto the couch and kissed her. She mixed Keija's saliva with her own as the two demons' lips intertwined and generally did what all lips do when kissing. It took a minute at least, a good solid minute before Arianda pulled away from Keija and slowly pulled her up and brought them back into the position they were in.

"I missed you too Keija, and I do hope that kiss can convey how much I have missed you that I can't exactly convey with words~ And I've mostly just been relaxing and taking care of myself, my family, and my life. But! It is really, really good to see you again, Keija."

Arianda smiled at Keija again, leaning against the girl before exhaling in satisfaction; her eyes closing.

"Let's just stay like this a little bit longer~ After that, then we can start training. Sound good?"


MWD

Seasoned Member


Joined

: 2016-07-24


Posts

: 1142


Location

: Merica

Member Info


Platinum Points

:


(115400/99999)




Tiers

:
Mon Mar 26, 2018 10:15 am

Frost Warrior





Keija's body quivered and shooked as if she was locked in a meat locker for an extended periods of time...just feeling Arianda's lips press against her neck was enticing and brought back memories of when they first met...it's funny how a young demon such as herself went from meeting this to showing affection to her either through hugs and kisses or well......she didn't wanna think about that right now. Regardless she got a long enticing kiss and hearing Arianda's words just showed how much she truly cares for her rather then being just a girl she can use for her own personal gain...that put a huge smile right on her face and Arianda could see it clearly.

It was Why of course Arianda, i'd love to spend some more time with you. And yes...we can stay like this for a little while longer enjoy the moment while it lasts. those were the words Keija said happily as she began to form tears around her eyes, it was ridiculous to see a demon such as herself cry but this was a special case in all her years living amongst the demon world there was no one who's shown much care and kindness towards her then the girl right beside her Arianda Vael...so she looked up at the ceiling and closed her eyes patting Arianda like the good person she was and slowly fell asleep.

__________________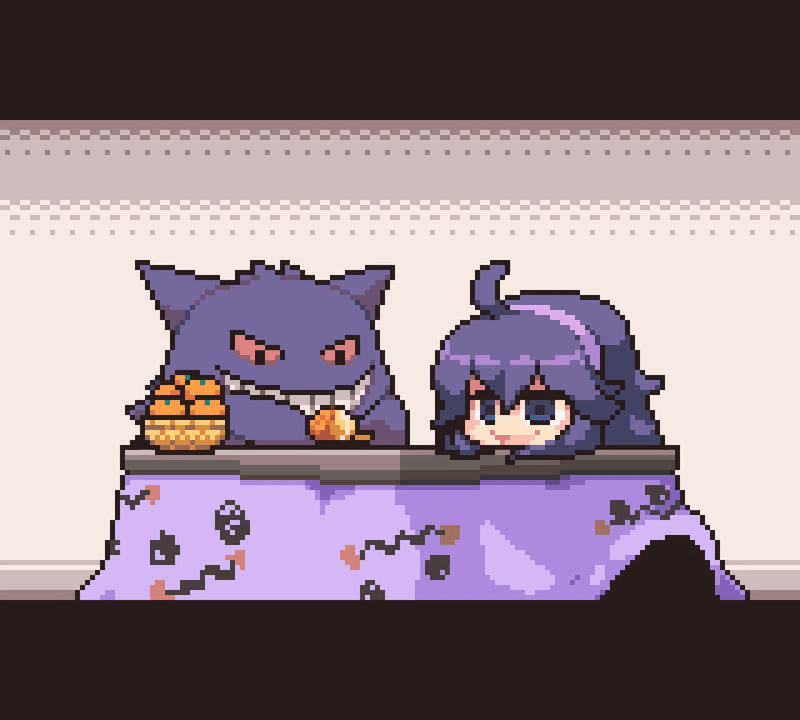 darkfunnel

Seasoned Member


Joined

: 2016-01-31


Posts

: 1770


Age

: 25


Location

: Uhmm... not sure...

Member Info


Platinum Points

:


(128100/999999)




Tiers

:
Song: Funkyard - By: Arrowhead & Zentra - Word Count: 400


Arianda really was glad to see Keija again, she wasn't Ari's "first love" or anything dramatic like that, but, she certainly has strong feelings for Keija; and she cares for her greatly. And that smile, that big smile that Keija gained after they made out and Arianda basically the feelings she conveyed to Keija through said kiss; it lit Ari's fire as she held Keija close. Not intending to lewd, yet, but she was comfortable. Comfortable enough that it seems like the comfort was wafting over Keija and pulling her into a sleep. Arianda gave Keija a loving smile as she kissed Keija on the lips, then the neck, and then slowly pulled Keija against her.

"You've probably been travelling for a little, and I have a feeling that both of us feel enough comfort that sleep is alluring. So, before we do some training, we may as well nap; why, you're halfway there to napping~"

Arianda smiled at her dozy Dullahan demon and she chuckled; pressing Keija against her as the demon lied down slowly and pulled Keija onto her. She was basically having Keija use her as a cushion, which Arianda did not mind since, well, she loved being close to Keija. It was comforting, hence why the demon moved Keija so her head would rest on Arianda's bosom, and her upper body and part of her pelvis and legs would be cradled and cushioned by the demon's body. Of course, Arianda couldn't hold all of the Dullahan, but, with the position they were in, the girl on top of Arianda would feel even more comfortable than before; with Keija's body pressing against Arianda's, the two demons would likely pass out in each other's embrace. After all, a short nap wouldn't harm a thing, and it would likely have them both nice and fresh for their training session afterwards!

"Rest well, Keija~ I loove youu~"

With that, just a few more words for Keija from the Angel of Conflict, Arianda slowly slipped into the same grasp that Keija slipped into; the grasp of sleep. And they rested, likely for a few hours, but one thing is for sure; their nap would be a very restful one due to the great amount of comfort from the two demons cuddling in sleep.


MWD

Seasoned Member


Joined

: 2016-07-24


Posts

: 1142


Location

: Merica

Member Info


Platinum Points

:


(115400/99999)




Tiers

:

Frost Warrior




*Dream sequence because why not*

The bathroom was dark, dank even, and on the walls were three mirrors without frames. The demon approached to adjust her makeup but when her eyes rested on the glass she saw the face of a young Indian girl, soft with a gentle expression. She screamed and went back to look again. This time it was a Chinese man, older but still calm. Every time she looked it was a different person of any race, gender or age. Her mind began to spark erratically, what if she began to see them all the time? What if they could step from the mirrors? A voice spoke, "Ask them what they need and they will tell you." she asked, but the answer is the one thing about the dream she cannot recall.


The demon's eyes opened as they adjusted to the light within the room, with a yawn she looked to her right to see Arianda sleeping like a little child it was adorable in all honestly. And in fact, she slept well, in fact, she slept better than she have before. The pain in her eyes stopped and she felt a small smile form on her face, she would wake up Arianda but it would be rude and she did need to use the bathroom...luckily for her she can send her body to do it for her. So she removed her head and placed it on the side allowing her body to wander off to find a restroom of sorts.


"Arianda..."

__________________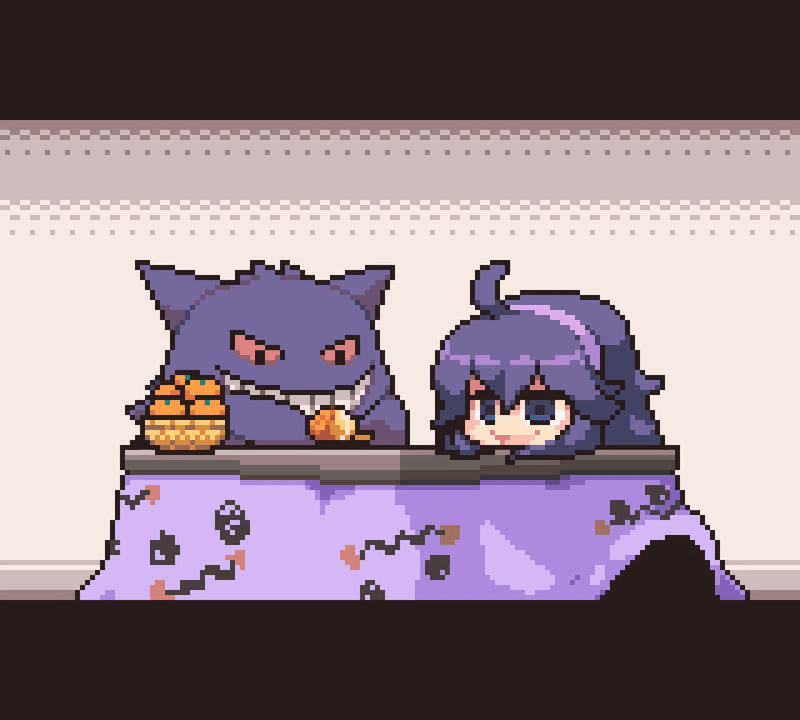 darkfunnel

Seasoned Member


Joined

: 2016-01-31


Posts

: 1770


Age

: 25


Location

: Uhmm... not sure...

Member Info


Platinum Points

:


(128100/999999)




Tiers

:
Song: Funkyard - By: Arrowhead & Zentra - Word Count: 214


Arianda had quite the restful nap, which was largely unknown to her due to how the demon normally didn't have restful sleep; REM sleep in other words. However, she seemed to sleep pretty damned well. But, that nap, no random things occurring, ended as soon as it had started as Arianda woke up at hearing her name from her lovely companion. She felt a weight lifted off of her torso and legs and opened her eyes to see Keija's body moving off to the nearest bathroom to go relieve herself. The demon's eyes then turned to Keija's head next to her. She smiled at the head and gently picked her up and kissed her, the two of them getting lightly veiled in Keija's hair before Arianda fixed the girl's hair and set her head on her chest.

"What is it Keija, dear? I assume your body is going off to attend to something... So, what's up, hun?"

Arianda smiled at Keija, keeping the girl's head on her chest as Arianda waited for her Dullahan friend to tell her what was wrong. After all, if she left her head here to talk while her body went to find a restroom, something must be up.


MWD

Seasoned Member


Joined

: 2016-07-24


Posts

: 1142


Location

: Merica

Member Info


Platinum Points

:


(115400/99999)




Tiers

:

Frost Warrior





The demons head was then placed on Arianda's bosom as her body hopefully could find a restroom in time to relieve herself but in the mean time it would give her plenty of time to discuss not only her training but also about her overall goal once she's efficent enough in combat.


Well i was curious on Akuma Kyōdo, i heard that we have a similar correlation with those Arrancar to their Hierro. If that's true then would you mind training me in that aspect? she paused before averting her eyes to the side.

"Arianda, have you ever wanted a life outside of the demon world? Perhaps if you werent influenced by your wife Mana you'd have another goal in life you'd like to pursue or have second thoughts about being truely evil.
That was the question swirling through her mind, sure she wants to be devoted to Mana and do whatever it takes to uphold the demon race but after seeing the things with Jessica and how humans really are maybe she has a change of heart?
darkfunnel

Seasoned Member


Joined

: 2016-01-31


Posts

: 1770


Age

: 25


Location

: Uhmm... not sure...

Member Info


Platinum Points

:


(128100/999999)




Tiers

:
Mon Apr 02, 2018 12:42 pm
Song: Funkyard - By: Arrowhead & Zentra - Word Count: 602


Arianda gave Keija a smile, the demon holding the other demon's head on her bosom; telling her rather quickly that there was a bathroom a few feet down the hallway it went down and to the right. Her body didn't need to wander around trying to find a bathroom. Then came the talk about what Keija wished to do with the current training session; Akuma Kyodo. Arianda gave Keija a nod, prepared to explain exactly what Akuma Kyodo was, but, before she could; Keija spoke once more.

What she said, well, it wasn't something that disgusted Ari, far from it; it just... confused her. The demon blinked at her Dullahan girl before giving a soft chuckle and kissing her ferociously; holding Keija there for a few moments.

"We can talk about Akuma Kyodo in a little, this first~"

Arianda smiled and then looked to see if Keija's body was back, if it was, she would put Keija's head on her body and pulled her body, head included, back down onto her body and embrace. If not, well, she just kept Keija's head on her bosom. Either way, Keija's head would be on her chest in some way.

"Keija, I live in Europe because I like the life there, I take this shifter form most of the time because I don't exactly want to deal with being seen as a demon most of the time. Course, most of the time I don't care as well. Listen, Keija, I'm not evil... I'm more of an unaligned kind of person..."

Arianda smiled at Kieja and then kissed her again, giving her such a soft smile that it was clear Ari had great caring in her demonic heart. She wasn't exactly 'evil' she just followed Mana because she owed her so much, more than she could ever really say. Of course, Mana had also taken much from her, but, Arianda didn't care; she knew the truth of what she was and if she could live, well, she didn't care too much.

"Keija, if you wish to take a path in which you don't harm humans, I won't stop you. I just ask you come by now and again so we can train and maybe have some fun~"

The demon winked at Keija before letting a soft giggle escape her lips as she kissed Keija on the cheek, holding her close. And yes, by fun, she meant sex. Duh. Ari may be more tame than she used to be, but, some things never change.

"Well, if you have more that you wish to talk about, go ahead dear; I'm all ears. When you're done, then we can move onto training. I'd rather you be in a better mood when we train so when you're exhausted you won't mind getting cuddles from little old Ari~"

The demon gave Keija a big Ari-quality grin, holding her close still as she waited for her to either give her the go ahead to train her on Akuma Kyodo or talk more about her troubles. Whichever one was talked about, Ari would be fine with. She would help Keija how she could, after all, she cared deeply for the Dullahan girl, and there was no point in forsaking her. No, she would never forsake those she loved and cared for. After all, she is Arianda Vael; that's not soemthing she would ever do to her loved ones.


Permissions in this forum:
You
cannot
reply to topics in this forum
Who is online?
In total there are
16
users online :: 3 Registered, 0 Hidden and 13 Guests
ForgottenMercy
,
Gamma
,
Rawk
Top posting users this month
Top posting users this week