Henrex

Tor'uk


Joined

: 2016-01-20


Posts

: 3461


Age

: 21

Member Info


Platinum Points

:


(419100/999999)




Tiers

:
Song: Evangelion X - By: Anonymuz - Word Count: N/A



[Using a bit of liquid time to adjust this timeline to be on Valentine's Day]

A deep sigh came from the Icy Dragoon as he paced about his quarters, his face contorted with more worry than anyone had ever seen him with before. He couldn't sit still. He sat down, stood up, paced some more as the cycle repeats itself over and over again for what felt like hours. The stoic dragon, Hyorinmaru, sat cross-legged on his bed, watching his master make a lap around his room for the umpteenth time.

This time, it was his turn to sigh, something that caused Toshiro to turn around, glaring daggers at him.

"What?" He said, squinting at Hyorinmaru spitefully.

"You're spending too much time on this. Stop pacing around and just take action." The spirit replied.

Toshiro rolled his eyes in response. Well, that was a whole lot of help, now wasn't it? Turning to his desk, he stared at the object that sat there, anxiously pondering on what his choice would be. It was a very special day, one that he picked very carefully for something that was so very important to him. Even now, there was still so much hesitation and anxiety.

For the first time in a very, very long time, he was worried; he was scared.

Fear.

God, that feeling was so strange. The fear for her life after the events in the Fake Karakura Town. Even afterward, he was paranoid about what could happen. But yet, could you really blame him? After all...

"I..." He began, voice barely audible to the room's sole occupant.

His fingers curled inward, hands balling into fists as one of them hovered over his heart. How stupid was this? Toshiro Hitsugaya, the youngest Captain to ever join the Gotei was getting worked up over something as trivial as this. But, yet...for some reason, he couldn't help it. Turning to face the spirit one final time, Toshiro took a deep breath as he quietly walked over to his desk, carefully picking up the small box as he turned around, stepping out the door.

From then on, he didn't utter a single word. Every few steps, he'd take a deep breath, his gaze flickering down to the box, the vice of his hands growing stronger and stronger. One final sigh came from him as he stopped, looking at the door now in front of him. Forcing his trembling to stop, the young man steadily reached up and knocked on the door...and waited.


MWD

Seasoned Member


Joined

: 2016-07-24


Posts

: 1142


Location

: Merica

Member Info


Platinum Points

:


(115400/99999)




Tiers

:
Wed Apr 18, 2018 10:40 pm
FILLER TEXT HERE
Artist: Carrotwine - Song: Dark Side Of The Road
When Valentines day came Momo had so much planned. She woke up early and rolled out of bed, moving softly down the stairs to the kitchen. Shs moved about the kitchen with the kind of smile on her face that couldn't hide the love that warmed her from within. Twenty minutes later she had pancakes, raspberries and freshly squeezed juice on the side.
Will Toshiro even like the box and flowers i bought for him? How will he react and what if she messes up making things akward oh no. The girl groaned before lying in a fetal position on her bed.
"I can't do it Tobiume, i should just stay inside and forget about this whole thing...
Tobiume sighed heavily as she gestured Momo to set down before placing a hand onto her shoulder giving her some small advice.
"Look, i know its been four hundred years but its better to tell your feelings now than to hold them back..this is the only chance you got to tell him how you feel i'd best not waste it. Now go get em champ! The spirit replied with enthusiasm hoping to give Momo the courage she needed.
"Your right Tobiume! I can't let my emotions hold me back i'm gonna tell him my true feelings!
Momo then began gathering her things before heading off...however her heart rate quickly increased as she was obviously anxious then it stopped beating completely as she heard a knock on the door, her stomach dropping to the ground.
"C-coming!" she went opened the door with her right hand and the person who knocked on her door was none other then her good friend Toshiro Hitsugaya and he appeared different then usual normally he'd be more calm and laidback but it looked like his heart was about to burst from his chest.
"O-oh hello Toshiro...happy valentines day" she looked down at the decrotive box he had in his hands before looking back up smiling nervously.
A-are these for me?
Henrex

Tor'uk


Joined

: 2016-01-20


Posts

: 3461


Age

: 21

Member Info


Platinum Points

:


(419100/999999)




Tiers

:
Song: Evangelion X - By: Anonymuz - Word Count: N/A



The wait felt like it was taking forever.

It was long, it was torturous, and it felt like just knocking on her door drove the wedge between them further and further in. Fingers danced along the rims of the box as Toshiro continued to stomach his anxiety. At this point, breathing wasn't helping anymore. Yet, he didn't even have the nerve to act on it.

He wanted to just give up and go back -- but he couldn't. His legs wouldn't move. He had sealed his fate the moment that he knocked on her door. His foot lightly tapped against the wooden porch, each ticking second feeling like a day, a month, a year. His mind raced as he stood, wondering if Momo was there, if he had screwed up by coming, or if she would react in the way that he hoped she would.

And then, the door opened.

His cheeks went redder than a sunburnt apple, and all words became lost -- aside from three:

"H-Happy Valentine's Day to you as well, Momo."

But, her next words made him realize his mistake. Oh...shit. He was holding the box in front of him. Immediately whirling his arms around an hiding the box behind his back, Toshiro's head turned to the side as he stuttered out his excuse.

"A-Are what yours? There's nothing here. I didn't buy something for you on Valentine's Day...nope."

Groaning quietly as he lowered his head, Toshiro slowly brought out the not-so-secret heart-shaped box and held it up to her -- after all, he was still a little bit shorter than her. A soft, warm smile passed over the face of the Icy Dragoon as he presented the gift to his friend.

"...Happy Valentine's Day, Momo. This...is for you."


MWD

Seasoned Member


Joined

: 2016-07-24


Posts

: 1142


Location

: Merica

Member Info


Platinum Points

:


(115400/99999)




Tiers

:
FILLER TEXT HERE
Artist: Carrotwine - Song: Dark Side Of The Road
Seeing Toshiro hide the box of chocolates behind his back before handing them to her was a good sign that well...she wasn't the only one who was nervous. But the idea seems so ludicrous they've known eachother for years it shouldn't be that hard to do right? Regardless Momo took the box of choclates and gave her friend a quick hug.
"Thank you Toshiro this was very kind. she said accepting the gift with a smile of graditude before getting a good look at Toshiro's face though it would look like she was staring but in actuality she was lost in his beauty. Perhaps this is what women meant by a gentleman, not one of weakness or trite politeness, but one of great spirit and noble ways. What he is, what is beautiful about him, comes from deep within; it makes her want to feel how his lips move in a kiss, how his hands follow the curves of her body. As each year passes the lines will deepen upon his face, he will be more handsome still, as if his soul shines through his skin.
"I brought you some flowers. I hope you like them..oh and take these box of chocolates, i know everyone likes chocolates and you probably have a good sweet tooth." *What the heck are you saying momo?!* those were the words that uttered throughout her brain as she just realized how ridiculous it sounded. *Quick, think of something anything!*
H-hey Toshiro. Since you've come all this way i wanted to ask you something... she stood in silence while figuring out how to say this without being completely akward. Then she spoke but it was difficult to decipher what the girl was saying.
Would you like to go on a...date?
__________________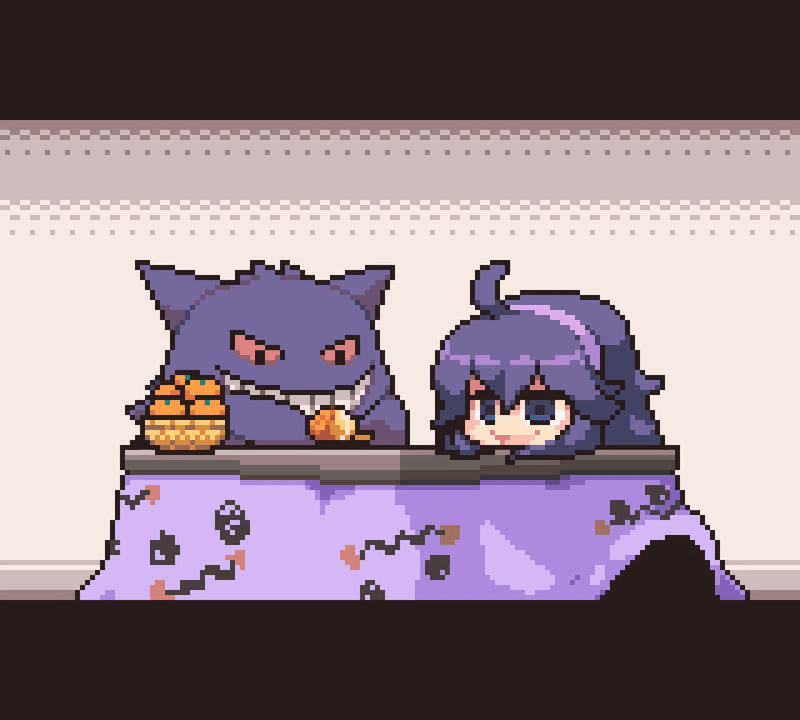 Henrex

Tor'uk


Joined

: 2016-01-20


Posts

: 3461


Age

: 21

Member Info


Platinum Points

:


(419100/999999)




Tiers

:
Song: Evangelion X - By: Anonymuz - Word Count: N/A



Idiotic. That was how he felt. How stupid was it to be acting like this? Again, he was the youngest Captain to ever join the Gotei. Momo had been with him all of his life -- since the times when they were kids. Now, of all times, he could barely say a word. However, he didn't have to worry very long, as his friend gingerly took the box from him, before embracing him.

A warmth flushed over him as his smile grew just a bit more, lifted off the ground for a moment, before being placed back down. But, after his own, it was Momo's turn to give him her gifts. Reaching forward and softly taking the flowers from her hands, he carefully examined them before looking up at Momo, taking the chocolates next, tilting his head slightly as he looked them over.

He hadn't many kinds of sweets for a very long time. Mostly, it was always just watermelon or something of the like. He would have to try them later. It wasn't amanatto, but it certainly had to be good. Setting the box to the side and the flowers on top, Toshiro was just about to turn back to Momo -- when her question hit him, and he froze instantly, blinking several times to process it and make sure that he was hearing her right.

She...was asking him on a date?

Oh, the irony -- it was the question that he was just about to ask her, yet Momo beat him to it.

As a result of this, Toshiro's slowly turned around, facing Momo as his cheeks flushed once more, causing him to take a deep breath, lowering his head, before rising.

"...Yes, Momo. I would love to."


MWD

Seasoned Member


Joined

: 2016-07-24


Posts

: 1142


Location

: Merica

Member Info


Platinum Points

:


(115400/99999)




Tiers

:
FILLER TEXT HERE
Artist: Carrotwine - Song: Dark Side Of The Road
"Perfect! let's go to the human world. Momo said cheerfully as she grabbed Toshiro and immediately summoned a hell butterfuly straight to karakura where the two shinigami would be in a small section of the city where everything was generally peaceful. Once they arrived it was clear that it was going to rain sometime soon, the blue that stretched into the horizon had only been broken only by transitory wisps of white. Now it threaded across the sky in thicker bands.
Like any date it's best to start off small and not get into the juicy bits so early, after all she's seen the tramatic effects of going to "third base" she read in some magazine while patrolling in the human world...all these women were so beautiful and had defining assets that would make any man fall head over heels yet once they have children everything falls apart.
"W-would you like to hold hands? We can go get ice-cream if you'd like."
Hopefully this valentine's day with Toshiro will be a walk in the park, she can almost see it now, his hands in hers. Similar skipping stones over the briny waves and sharing a flask of hot chocolate on the sea wall. In momo's eyes she hopes that this will be a new stepping point in there lives a day where they got lost in each other's eyes and touched one another's faces as if they were the holy grail.
__________________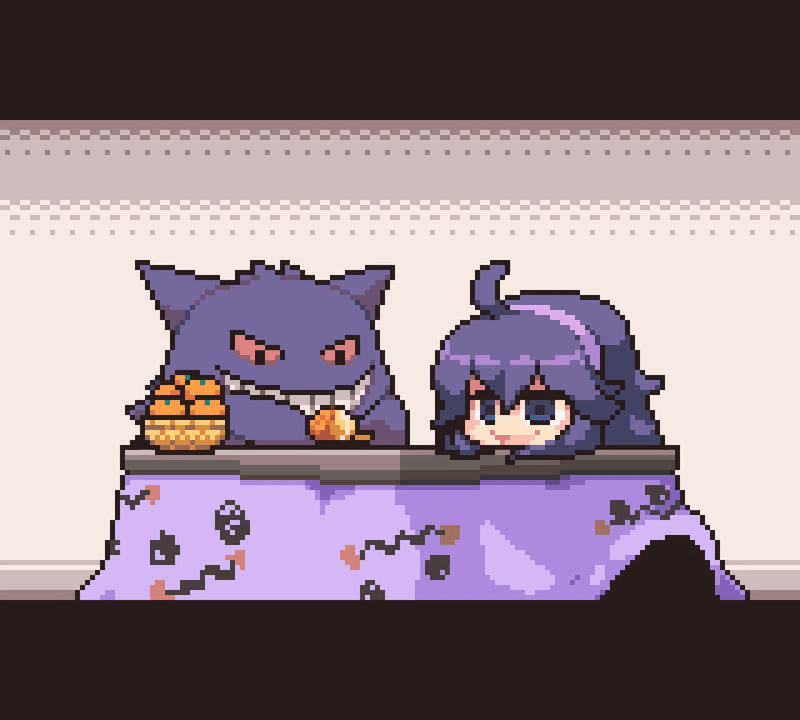 Henrex

Tor'uk


Joined

: 2016-01-20


Posts

: 3461


Age

: 21

Member Info


Platinum Points

:


(419100/999999)




Tiers

:
Song: Evangelion X - By: Anonymuz - Word Count: N/A



Toshiro was...stunned, to say the least. He wasn't exactly expecting everything to go so smoothly -- and to think that Momo wasn't questioning it was another stunning thing. Yet, seeing her so happy was something that Toshiro would do anything to see that all the time. She always seemed so nervous and apprehensive around him that...admittedly, it was starting to scare him.

But, on this day -- at this moment -- Toshiro had no need to fear.

Thus, he offered no resistance when Momo grabbed him by the arm and took off, taking a Hell Butterfly and opening a Senkaimon to the Living World, Hitsugaya in tow the entire way. Stumbling to maintain standing after being pulled for so long, Toshiro took a look around, observing Karakura Town after four-hundred years. It looked so different from what they defended so very long ago.

Yet, there was still a familiar, nostalgic semblance that he could appreciate as he continued his observation. He turned to Momo, hearing her question, something that caused him to flush once again. But, instead, this time, he remained silent. His heart pounded in his chest as he reached his hand out, taking Momo's in his own, intertwining their fingers.

It was a simple action, something that couples did all the time to show a symbol of connection with one another -- but for Toshiro, it was...nerve-wracking. Neither one of them had been so intimate and close with each other. So, for them to be uneasy about it wasn't surprising. Toshiro stepped over to Momo, closer to her, before quietly walking off with their hands linked.

"I'm paying."


MWD

Seasoned Member


Joined

: 2016-07-24


Posts

: 1142


Location

: Merica

Member Info


Platinum Points

:


(115400/99999)




Tiers

:
FILLER TEXT HERE
Artist: Carrotwine - Song: Dark Side Of The Road
"O-oh alright." the girl said before her face began to flush in embarassment once their hands interlocked with one another...this was a very strange feeling the warmth of Toshiro's hands with his fingers inbetween hers making her shake with anxiety. But as the two walked around Karakura to go purchase ice-cream she saw various peopl e in stores trying to buy gifts for their special someone and noticed a few offers for those who are couples, at least Toshiro was doing the smart thing and offered to pay like a true gentleman should.
Would they even be allowed to enter adult-oriented areas at this point....no it wasn't the time to think of such thoughts after all most would assume they were young teenagers fresh out of highschool.
Soon the two made it to an Ice cream Palor named "Baskin Robins" she's never had icecream there before but she's heard its pretty delicious from various people. At the ice cream parlour Momo stood with over the chilled glass like dark sea stars. If there had been three choices she would have picked one long ago, but the array put her mind into a happy tingle of possibilities. There wasn't just all the flavours, but all the possible combinations. At least the choice of cone was simple enough, a waffle cone dipped in chocolate with sprinkles. It didn't come cheap of course, but then having a date with the person you once called a friend is a reason to celebrate. After a few more moments she turned round to Toshiro, "What are you going to get Toshiro?" She smiled, it was hard even for her to know what to choose. 
__________________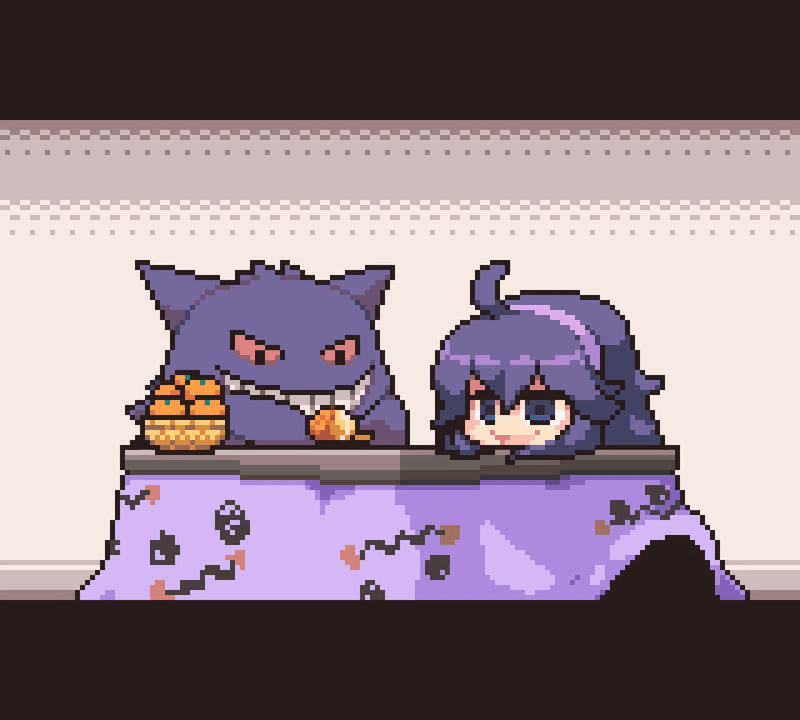 Henrex

Tor'uk


Joined

: 2016-01-20


Posts

: 3461


Age

: 21

Member Info


Platinum Points

:


(419100/999999)




Tiers

:
Artist: Katawa Shoujo - Song: Comfort
Toshiro quietly inhaled as his hand began to tighten around Momo's, his heart feeling like it would burst from his chest or explode. He was so scared to mess this up -- yet he still questioned himself about why he
should
feel that way. Again, they'd known each other since they were kids, and yet they were so nervous, worried, and afraid of messing it up. Even just now, everything he did had been run through his mind a thousand times before he made up his mind.
It was a bit relieving to see that he was not the only one that was flustered about the entire thing. Seeing Momo's face turn as red as his own was something that caused him to smile softly, nudging her playfully as he led her to the ice-cream stand, and he took a bit of time to relax and look at the various flavors that this place had to offer.
It truly was impressive how humans were able to create so many different combinations and flavors out of something like ice-cream. But, then again, it
had
been over four-hundred years. With the vastness of the mind and the creativity of humanity, it wasn't
entirely
surprising. Hell, from what he had heard, there was a game with jelly beans with flavors that would just be...inedible to begin with.
Toshiro nearly hurled at the thought of it.
Taking a deep breath and brushing away those thoughts, he turned to Momo, before turning to the listings, then back to Momo, leaning in close and mumbling.
"I was planning on getting the same thing. Would you...like to share a cone?"
MWD

Seasoned Member


Joined

: 2016-07-24


Posts

: 1142


Location

: Merica

Member Info


Platinum Points

:


(115400/99999)




Tiers

:
FILLER TEXT HERE
Artist: Carrotwine - Song: Dark Side Of The Road
Momo didn't want to be rude and decline the suggestion Toshiro had considering they are "dating" and it was pretty common for couples to share food with one another especially that iconic scene from Lady and the Tramp it her eyes it was a pretty cute scene but actually doing it in real life would look pretty childish especially with icecream.
However if she did decline the offer it'd be heartbreaking and she didn't wanna break Toshiro's little heart that wasn't like her at all. So she turned to look at Toshiro and accepted the offer with a smile hoping it would build up his confidence a little.
"O-of course Toshiro, that'd be wonderful." she said before turning her head noticing that the two of them were next in line to purchase their icecream, the person who was handing it out was a very kind womand despite being clearly old but fighting it every step of the way. Her hair is jet black and the white skin of her face looks too tight. Her lips have been fattened and her eyelashes are false. What she can't hide is the redistribution of her body fat. Even with countless hours of hot yoga her waist was thicker and stomach more relaxed. She was at the point that the more effort she made to appear youthful the worse she would look.
"Well aren't you two a cute couple. Would you like any of our specials?" the woman said jokingly before looking at Momo with a smile and turning her head towards Toshiro.
Oh no thats ok, we'd like on-. she stopped abruptly as she saw the womans hand reach towards Toshiro just what was she going to do?! Momo wondered but as soon as the woman put her cheeks on Toshiro's face she couldn't help but chuckle as the woman began to pinch toshiro's cheeks like a child.
__________________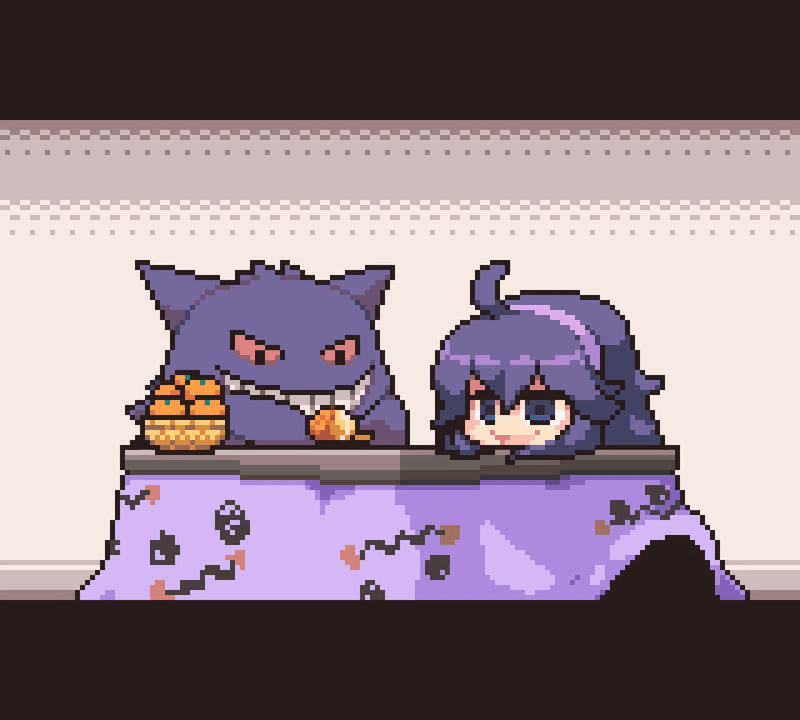 Permissions in this forum:
You
cannot
reply to topics in this forum
Who is online?
In total there are
13
users online :: 0 Registered, 0 Hidden and 13 Guests
None
Top posting users this month
Top posting users this week
No user