MWD

Seasoned Member


Joined

: 2016-07-24


Posts

: 1142


Location

: Merica

Member Info


Platinum Points

:


(115400/99999)




Tiers

:
Mon May 28, 2018 11:17 am

Simply Russian
Ritsuko Nicklovich
Song: N/a STUFF - Artist: N/A STUFF - Words: N/A


That training with Sofia was the absolute best she has ever had in years, heck she may ask her for training instead of Toshiko...regardless Ritsuko felt much stronger than before and even acquired a sacred release state, though it could only last a maximum limit of about three minutes before completely dissipating but she knew it still was not enough. After all she doesn't know how to properly control her spiritual energy without hitting the ground, she had to get stronger and stabalize her energy. So she could finally be able to fight on her own terms rather then depend on others.

So she decided tocome back into Vastime and train with Henrex once more, provided he wasn't busy as usual after all its hard to be a captain of a division thats still looking for members as far as clothing is concerned she wore a pair of matchstick jeans and ballet flats with a beautiful Hally-blue silk scarf around her waist, up over her torso, with the ends tied behind her neck to fashion a halter-style blouse.

She decided to head towards a local cafe to get a nice drink to start off the day the tiny café huddled despondent among the huge city buildings. Washed out under the overcast sky, it hunched in itself, normally fighting against the drizzle. Hundreds of people rushed by it, outside on the crowded street. The half a dozen customers glanced up as the door swung open, heralded by a blast of cold wind. Unlike the outside, the interior of the café was warm and cheery, with bright lights and colourful walls. The customers returned to their conversations as the door swung closed behind the new entrant and the cold breeze was forgotten.


Henrex

Tor'uk


Joined

: 2016-01-20


Posts

: 3288


Age

: 21

Member Info


Platinum Points

:


(419100/999999)




Tiers

:
Wed Jun 20, 2018 12:59 pm
STEALTH FORCE CAPTAIN
Artist: Warframe OST - Song: To Take Away It's Pain
It had been quite some time since Henrex had seen Ritsuko. She had been busy with making herself stronger, spending time with her girlfriend, Toshiko -- something that Henrex was happy for. He was happy that his friend was able to find these joys in life -- finding love, building her strength so that she could be a standalone force for both herself and her friends and family.
Henrex was not an exception in that regard. They both had changed quite a bit in the time that they were apart in many ways. Thus, when Ritsuko contacted him and said that she wanted to train under him again, Henrex was more than welcoming to the request, and now he too roamed Vastime, searching for his friend. Reaching out to sense the woman's spiritual power, it didn't take him long to identify that familiar presence.
So, kicking off in a burst of speed, Henrex quietly zipped throughout Vastime, roaming through the various buildings that occupied the entire of Africa, eventually coming to a small, local cafe that he could sense Ritsuko's energy from within. So, he stepped inside and looked around, seeing where the Russian girl's energy originated from and silently walked over, sitting down in the chair across from her as a warm smile spread across his features.
"Hey. It's nice to see you again, Ritsuko."
The two would look at each other and see someone very, very different. Both of them looked drastically different -- but they likely had ways that they could identify one another. For Henrex? It was the general presence that the woman gave off, the familiarity that he felt when he was around her -- everything just felt almost nostalgic to him. Thus, it wasn't hard for him to generally feel more relaxed and at ease, even in the midst of a rather populated cafe -- a setting he would usually feel rather unsettled in.
After all, everything felt easier when it was with a friend.
MWD

Seasoned Member


Joined

: 2016-07-24


Posts

: 1142


Location

: Merica

Member Info


Platinum Points

:


(115400/99999)




Tiers

:

Simply Russian
Ritsuko Nicklovich
Song: N/a STUFF - Artist: N/A STUFF - Words: N/A



Ritsuko could immediately feel the familar energy signature that was fluxuating in although he suprisingly felt different compared to their last encounter yet still retaining his same appearance. Nevertheless a smile clearly showed on her face as well as excitement, now that she and Toshiko have finally got engaged her body was filled with happiness and glee. Maybe once the two get officially married she could invite Henrex? But that was for another day, for now it was time ro get straight to business.

"Nice too see you as well Henrex. Have you changed your hair? If so it looks great. she chuckled before balling on her fist to lightly punching henrex on the arm playfully which mostly wouldn't hurt at all for the demon hybrid.

Anyway's Henrex, i was looking for someone to train me in regardings of spiritual energy, i know shinigami and humans are sorta related in terms of spiritual energy so figured you'd be the perfect canidate to help me control it better. Oh! And look at what Toshiko gave me. her smile was prominent as if it was frozen in place before extending her hand out to show the engagement ring Toshiko had given her.


__________________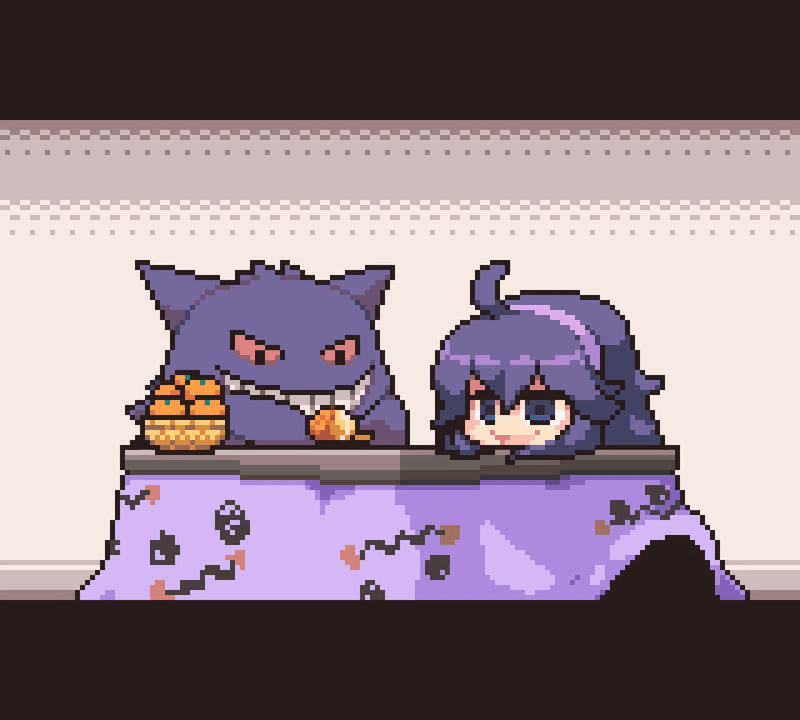 Permissions in this forum:
You
cannot
reply to topics in this forum