Sᵃ ᶥ ᶦ ˣ ♚

Veteran Member


---

Joined

: 2014-08-06


Posts

: 2377


Age

: 27


Location

: The Land of Canabu' (Canada)

Member Info


Platinum Points

:


(134700/60000)




Tiers

:
Sun Nov 18, 2018 12:14 pm
It hadn't been long since she had managed to awaken in this new world, the world new only being because she had no memories of her interacting with it directly, but strangely could know very strange details like what trains are and how tickets work. The very reason how she even got to Karakura all the way from where she started without being stranded and lost.

She learned a lot in her travels, she learned about Karakura and how it was known for being a safe haven from a lot of threats in the outside world. She learned that while a lot of people are capable of seeing her there were still many that couldn't, only further amplifying that she wasn't actually apart of this world anymore.. on a true physical level.

As for herself she was only left with more questions than actually answers, she had managed to learn what her name was after all this time but the name held no significant value to her for any other memories. As far as she could tell she was just Julia, and worse case it was a name she heard from somewhere else and it could not even be her own. A worry she constantly kept pushing to the back of her mind, even if she heard a million different names this one surely had to be her own; right?

Even with all of these uncertainties in her life she was more than ready to keep moving forward. She'd get nowhere if she st there and panicked about the horrible possibilities instead she should make the most of her.. unlife! That's how she ended up in Karakura and started her most particular hobby thus far.

Much like her everyone tends to loose a lot of things, especially since some of the cities outside being more like wastelands there are probably things people had to leave behind that they truly love. So with the very little money she earned she was able to purchase herself a small note book and a pen.

She'd spend hours in her days to walk down the streets of Karakura town and ask people if they had anything they lost, writing down as much details as she could about said object or person. Sometimes people would give her drawings, or even pictures; whenever she saw any missing posters up she'd always take a copy and add it to her collection, today being no different.

Having found herself a missing dog poster, Julia had been taking some extra time to look in places where small animals could hide to keep warm. Be it alley ways of underneath the small cracks of people's houses, and even going around to question pedestrians about the picture whenever she saw an opportunity.
MWD

Seasoned Member


Joined

: 2016-07-24


Posts

: 1142


Location

: Merica

Member Info


Platinum Points

:


(115400/99999)




Tiers

:
Ghost Freak
Yasuko Ishikura
Song: N/a STUFF - Artist: N/A STUFF - Words: N/A



"Just what are you.." she said to herself quietly as she began walking along the busy streets of karakura making sure to avoid any distinct conversation from a strangers after all she was a bit skeptical as to what this pendant would interact with living spirits, perhaps it would consume their very soul leaving only a hollowed husk or nothing at all?

The thought lingered in the girls mind but she had to remain focused, even if she did found out basics she wasn't sure what the full potential of this item would do but she was going to make sure it wasn't used for nefarious purposes.

After all she was still getting used to seeing these so called wisps, she didn't tell anyone what happened to her after a simple bone fragment transformed into a giant cloud of smoke only for her to now be in some doctors cave.

The heart inside the pendant began to beat rapidly glowing with a faint purple glimmer looking down to see it show footprints of someone or something going down the street. Reluctantly she followed the footprints only to come across a spirit, it appeared to be looking for something.

Excuse me, uhh spirit what are you looking for?


__________________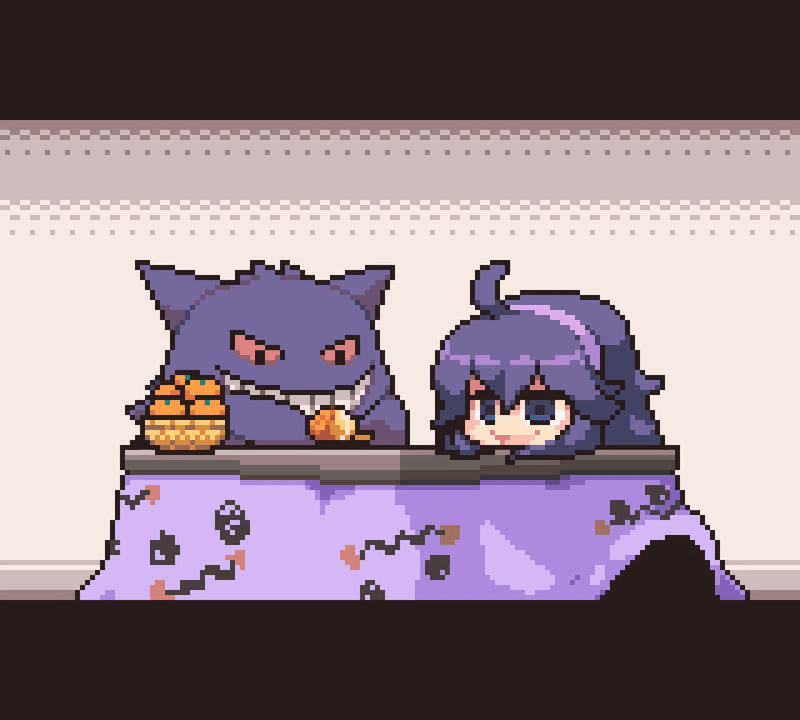 Sᵃ ᶥ ᶦ ˣ ♚

Veteran Member


---

Joined

: 2014-08-06


Posts

: 2377


Age

: 27


Location

: The Land of Canabu' (Canada)

Member Info


Platinum Points

:


(134700/60000)




Tiers

:
"Spirit..?" Julia had been crouching down on the ground at this point, trying to see from a lower perspective or where these animals could have scurried of too. However at the sound f someone speaking in her direction and relatively close her head would pop up to look at them with just that simple question. While she was now fully aware that yes she was actually dead and the sound of her chains clicking with her sudden movement to fully remind her of her situation; sometimes she.. forgets.

Death in her mind worked more like you couldn't see or feel anything anymore, however she is still experiencing the world as it was. She could still feel the cool air as the person in front of her and she could still feel pain like another.. was she really dead? A smile would grow on her face as she'd start to giggle a bit, her embarrassment showing through her cheeks flushing further as she tilted her mouth underneath her scarf to hide her now goofy grin.

"Ah! Yes, uh.. I'm looking for some animals." Scanning over the area once more before standing up, she'd carefully open up her notebook stuffed with loose pages, and pull out some of the missing posters she picked up while exploring the main city. "I'm going around and looking for any lost animals, strays or not, for the winter. I can't rest well knowing that there could be innocent animals freezing this winter."

She paused for a moment to give the other a change to respond however after a second or two she'd realized that she hadn't actually introduced herself. Becoming flustered Julia would wait for her to finish if she even spoke up yet and quickly lower her head down in a bow, abruptly rushing a quick "I-i'm sorry! I haven't introduced myself yet! My name's Julia."

Throwing her head back up after she finished rushing that whole introduction she'd offer the other a large grin, tilting her head a bit to the side as she done so, "What's your name?"
MWD

Seasoned Member


Joined

: 2016-07-24


Posts

: 1142


Location

: Merica

Member Info


Platinum Points

:


(115400/99999)




Tiers

:
Thu Nov 22, 2018 11:19 am


She watched as the spirit rummaged through a notebook to pull out pieces of paper which showed pictures of various animals cats,dogs, snakes, and other small creatures. Looking at it carefully before placing s thumb under her chin closing her eyes for a few seconds before opening them once more.

"Hmm. You know what, how about I help you out in finding them? It's the least I could do.[

She watched and gave a small smile simply because the girl was very similar to her in terms of overall anxiety and being flustered when meeting new individuals. Finally she encounters someone who shares the same issues she is facing, she could use this as an opportunity to be more open towards people. My name's Yasuko. It's nice to meet you Julia."



__________________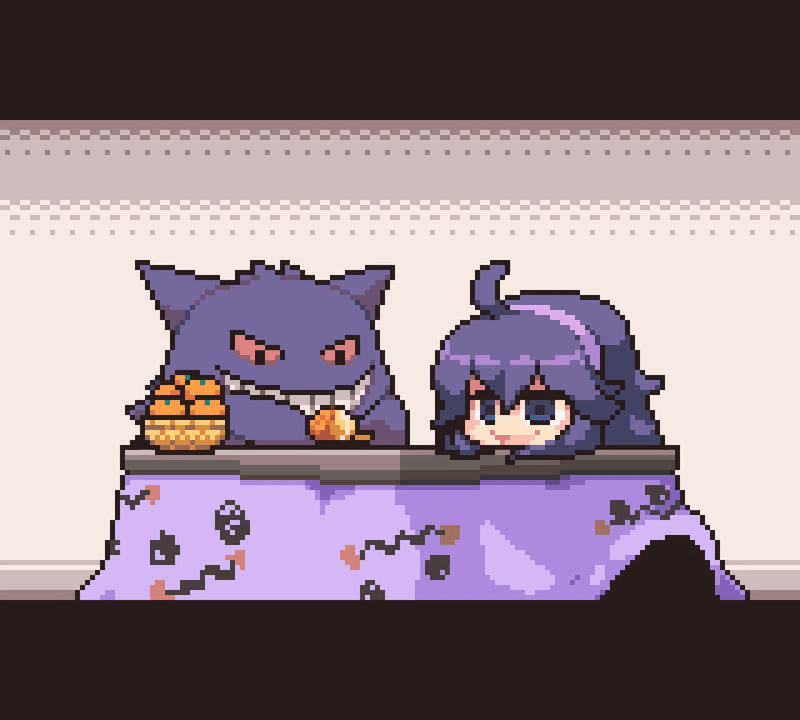 Sᵃ ᶥ ᶦ ˣ ♚

Veteran Member


---

Joined

: 2014-08-06


Posts

: 2377


Age

: 27


Location

: The Land of Canabu' (Canada)

Member Info


Platinum Points

:


(134700/60000)




Tiers

:
Upon hearing the other's words about possibly helping her out with the animals, Julia hardly could hide her excitement as she seemed to be beaming with it. The smile on her face was growing by the second and her grip on her notebook was tightening the more she tried to hold it in. However once the other had finally said their name back Julia took that as them officially agreeing to helping, and even possibly willing to set up a relationship with her.

It wold only be seconds after that would Julia shoot her hands over towards the other female's to tightly hold them within her own. In her own excitement she'd pull down on the hands a bit and leaned forward as she'd call out, "That's amazing! Thank you so much Yasuko! I'm sure we can save a bunch of animals today!!" Julia had been so excited that she was practically yelling out, but she didn't care at all.

Once she was finished she'd make sure to let free one of Yasuko's hands (if she had let her at this point) and quickly turned around to scout out the next area. "I'm sure that I saw some paw prints somewhere!" As she'd keep a hold of the other's hand with one, the other which tightly held onto her book was used to help shield out some of the sun from her eyes. Energetically swinging her head from one side to the other, eventually Julia would lay her eyes own n some animal paws of some sort leading down the street.

"I'm sure if we follow these, then maybe we can find something! If the other hadn't pulled away by this point, Julia would happily make a beeline right for the paws. Hopefully being able to have her new partner trail along with her as well.
MWD

Seasoned Member


Joined

: 2016-07-24


Posts

: 1142


Location

: Merica

Member Info


Platinum Points

:


(115400/99999)




Tiers

:
Sat Nov 24, 2018 12:35 pm
Ghost Freak
Yasuko Ishikura
Song: N/a STUFF - Artist: N/A STUFF - Words: N/A



"H-Hey!
Yasuko couldn't help but respond with an awkward smile though it would be hard to notice due to the bags underneath her eyes, the girl was...for the lack of a better word skittish; every movement she made was unpredictable that combined with her happy attitude made her question if helping her was a good idea. But they've only just met, surely it will get better....right?

Regardless she felt Julia's hand clench onto one of her own tightly before her eyes averted to a trail of oaw prints along the snow permitting her to follow suite which she did without arguing, hopefully this would be an easy task though it could vary depending on how many there would be.

Hey Julia, don't you think we should grab a box? That way they have somewhere to sit instead of carrying then by hand?


__________________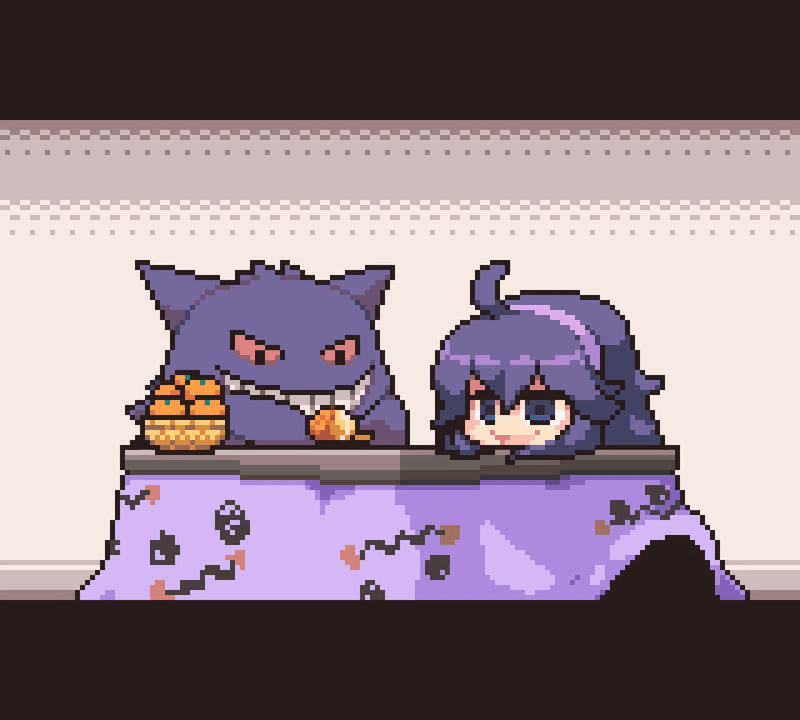 Permissions in this forum:
You
cannot
reply to topics in this forum
Who is online?
In total there are
14
users online :: 1 Registered, 0 Hidden and 13 Guests
Gamma
Top posting users this month
Top posting users this week