Zero

Entity of Contradiction


Joined

: 2010-12-01


Posts

: 1368


Age

: 24

Member Info


Platinum Points

:


(9000/10000)




Tiers

:
Thu Nov 29, 2018 10:01 am
Artist: Undertale OST - Song: Your Best Friend - Word Count: 914
Cero wasn't normally one to go out of his way, to teach, but it seems the world to some regard recognized his skill with weaponry and decided to request that he take some time out of his days to teach. Due to him only having to teach and not perform any other duties, he agreed to such a request. After all, he did enjoy having a bond built upon respect, where he isn't created on a sense of fear. This was as long as the Vastime didn't tell too much about who he was. These wandered in his mind, but sadly it should be the least of his worries as things were being set up.
Given permission, he set up his practice in one of the many savanna of Vastime's territory. The sun, was high in the sky, giving ideal conditions for a gunman, or any ranged combatants, as they wouldn't be blinded in any directions. All kind of environmental conditions need to be cancelled out to make things the most ideal for anyone who is inexperienced at guns or weapons of this variety. For the young Hohl Arquero, he wasn't given a chance to meet his students, prior to this, so each session would probably be different or specifically designed to fit their learning and skill level. One would argue that it would be difficult to tell where he is in the middle of this savanna, but his spiritual energy oozed every at a low pressure, not wanting to disturb animals to the point of fleeing the entire area, but it was certainly a wary feeling. It was more important that his signature and location could be told for miles around, that of both, a Quincy and a Hollow.
If one were to approach the area, they would see a young man in what looks like black t-shirt, and black gym shorts, decorated in symbols that would be noted for an experienced member of the Yayjuu, however, with the new alliance, the Yayjuu will likely become something else entirely. But that wasn't his problem, so he shouldn't worry for the time being. He placed a number of different guns along a table, knowing that each of them were for his personal use, and his his own possession. His hand ran along cleaning the silver sniper rifle that he possessed, it was in great condition, but he knew it would need to be camouflaged in the future. More worries for a young man, that shouldn't have any as he awaited for his first student to arrive.
__________________
I'm never going to be a hero! But I'm Zero!
MWD

Seasoned Member


Joined

: 2016-07-24


Posts

: 1138


Location

: Merica

Member Info


Platinum Points

:


(115400/99999)




Tiers

:
.
FILLER TEXT HERE
Artist: N/A - Song: N/A
Its been a long time since Ritsuko had a chance to train with someone, the last person she could remember was with Henrex though knowing him he was probably overworking himself to death. Regardless she was a bit skeptical about meeting this individual consider she didn't know his/her name plus the message she recieved was pretty vague only referencing that they should meet in a Savanna to train with guns which puzzled the woman at first since they are normally in Africa. However after closer inspecting the message it said to meet within the Vastime Base where there appeared to be a savanna where the two would eventually meet and train.
Ritsuko first made sure to notify Toshiko via text about her location and whereabouts besides she didn't want to suffer another incident like before; so putting on her tear-shaped earrings and her belongings and headed out towards the location specified. She could use this opportunity to test out her new form and see its capabilities though the thought of the mysterious woman she met at the Caribbean earlier about staying committed clouded her mind.
A few miles of passing through the savanna's terrain which admittedly was a pleasant sight to behold she sensed a spiritual presence and stationary targets followed by a figure, as she got closer and closer within a few feet away from them was a figure who appeared to be human-like specifically male given the broad shoulders and clothing. Upon closer inspection he had a pair of shorts, a t-shirt, shoes, and lastly he seemed to be well expertised in weaponry given the sniper and was curious as to who he was...but that was for another time.
"So you're the one who wanted me here? My name's Ritsuko by the way. She said smiling smirk before looking dumbfounded at the young man, her expression changed to that of suspicion. How come I sense both quincy and hollow energy within you; I thought it was a given that a even a tiny drop of hollow energy was considered toxic to them." she asked the stranger with an eyebrow raised before briefly looking at the targets before here and turning back to face him utterly curious as to how he was seemingly unaffected by it.
Equipment on hand:
__________________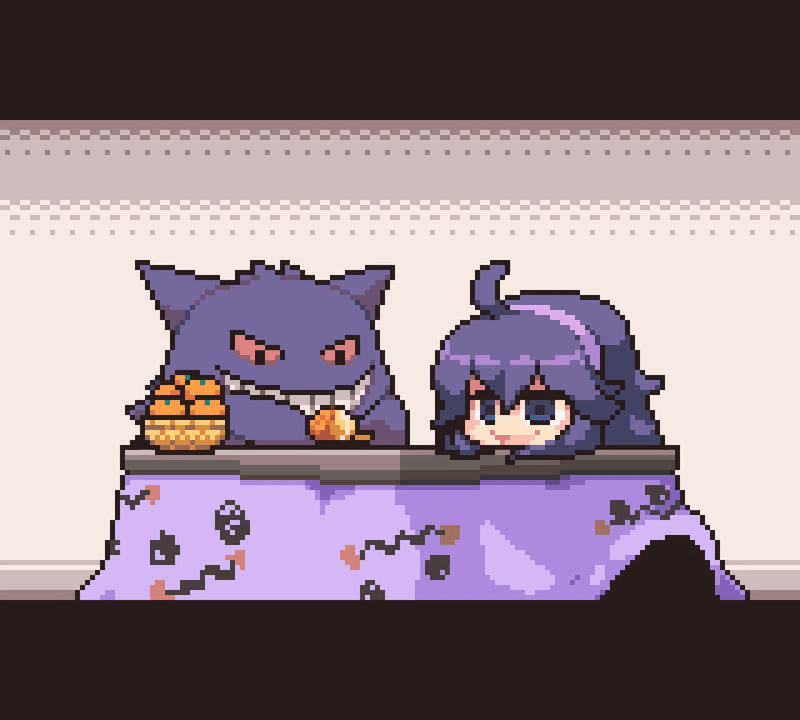 Zero

Entity of Contradiction


Joined

: 2010-12-01


Posts

: 1368


Age

: 24

Member Info


Platinum Points

:


(9000/10000)




Tiers

:
Artist: None - Song: None - Word Count: Blank
Well, a least the things that Cero wanted to take care of himself was starting to begin with the arrival of Ritsuko. No matter how she would address him or react to him, he would keep a smile on his face as things moved forward. The background however might not give the same expression though, but it would take time for it to be noticed, as Cero faced the new arrival. " I am indeed the one that created this training." He explained as she stated the fact that he had invited all of his students here at different times, perhaps even different days. All of the fun was beginning though, as the look of suspicious thoughts came rushing in.
All around that feeling would continue to settle in as just a little bit of Cero's power sweep the area, letting his influence take hold but not take harm to Ritsuko. The Hohl Arquero would open his mouth to speak, but no words would come out. To the left and right of Ritsuko, as if speaking behind her, she would hear. "Because I am the exception, I survived the poison, I am Cero Telca, Former Leader of the Yayjuu and The Beast of Sound." His sounds explained for him. It would be at some point that her attention would shift back to him and in that moment, he would continue with his own mouth. "I want no suspicion so I choose to get this out of the way, it is nice to have this opportunity to help teach others like you, Ritsuko." He finished with, and a hand extended for a handshake if she so choose to accept it, he at least hoped that was still acceptable in the Vastime.
It was an introduction, revealing everything that he wanted Ritsuko to know right off the bat, with a few minor exceptions that he would fix in due time. How would things like this be received though.
__________________
I'm never going to be a hero! But I'm Zero!
MWD

Seasoned Member


Joined

: 2016-07-24


Posts

: 1138


Location

: Merica

Member Info


Platinum Points

:


(115400/99999)




Tiers

:
Sun Dec 02, 2018 10:41 am
FILLER TEXT HERE
Artist: N/A - Song: N/A
Ritsuko would notice that once she got hold of the rifle Cero began to move back leaving behind mirror images of himself now this would could Hmm..this should be interesting. The woman said to herself as she grinned happily not only because of being able to train with Cero but also get a chance to see what kind of abilities he will incorporate into the training session. Who knows perhaps after this she would test her new form against him to recognize not only its strengths but weaknesses as well; however that was for later for now it was time to begin the training and she couldn't be more excited.
Hearing Zero's ask about whether or not she was ready to continue now or ask any last minute questions, one question immediately went through her mind as she was curious of the weapon itself and how it operated. "Just one actually, this rifle uses regular bullets right? Or is it comprised of energy, if so i'd like to know more about how to properly distribute it. Ritsuko asked curiously as she examined the sniper rifle thoroughly, only to look down its scope to get a good feel of the weapon as she hasn't held one in a long while.
Equipment on hand:
__________________