THE QUINCY TEMPLATE
Quincy Profile
クインシー・レース
I. Basic Information
» Name:
Yoko Kumori
» Titles:
Smartest Of Karakura
» Age:
18
» Gender:
Female
» Affiliation/Rank:
N/A
» Physical Appearance Description: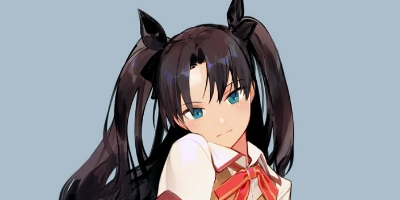 » Physical Appearance Image:
II. Personality Traits
» Personality:
Smart & Witty - Yoko is a witty girl at best, she displays her smarts with laughable humor on the side. When she isn't serious that is. She can be playful when she wants, but you won't catch her doing it on a case by case basis. You can say she is the type to show off her colors, when you at least expected. She uses other people's weaknesses and talks about one's appearance in a witty manor, but nothing that will remotely hurt someone. Unless, its intentional of course.
Brave & Honest - Yoko is a brave girl, who will unhesitantly march head first into battle. Even when there is enough time to forge a plan, she doesn't like wasting her time when the opportunity presents itself. She believes that even if there is a strong opponent, and it's clear that she won't win. She will still go into the fray and, try her best. This is the means to gather information about them, which increases her chance of winning the next encounter. Displaying her bravery that can be dangerous and stupid, even for someone like her. Yoko is an honest person. She is honest to the point that will hurt someone, because it is the truth that she is speaking of. This can lead her to not having much friends.
Curious & Stubborn - Yoko is always seen as the type to be easily curious about things unknown to her, such as most of her family history. She will, without a doubt try to uncover the secrets beneath it all. This curiosity can lead her to dangerous situations, that can and will result in death if she isn't careful. Yoko is as stubborn as a mule. There isn't a thing in the world that can persuade her to do something of the opposite. If her eyes are glued to a specific goal, she won't stop until she sees it through.
Short tempered & irrational - Yoko is short tempered, and can easily be angered by the smallest things. She can be seen as a little girl in a body of a young adult. Someone you can't see taking care of you, because she can go off on some at any given moment. She has an irrational behavior, doing things out of character when she's mad or frustrated. She will only regret things later, when it presents itself.
III. Character History
» History
Yoko's family history, and their importance can date as far back, as 200 years ago. It may have been before the waging wars between the shinigami and the quincies. Yoko has always been the type to idolize her ancestors, no matter what background or what type of character they were. They were still apart of the blood that runs through her veins. The blood of a quincy. Her family kept sacred text books from different generations, but they were always in tight security. No one can access knowledge about her clan without authorized permission. Her father has always kept her at bay when it comes to the secrets that the books hold, that were important to the family. She was young, so she didn't know any better. Yoko Kumori is a prodigy at best. Her powers awakened, at the age of 6. It was faint, but her father was able to tell that one day she will become a powerful quincy. A promising one in fact. Yoko kept at it with her education. She didn't know what she wanted to be, when she grows up. Her father was an archeologist, and her mother was a journalist. Two useful things you can get away with in a world filled with knowledge and possibilities, that one wouldn't imagine. The families residents are located in the heart of karakura town. The town that's always been the central food ground, for hollows. Both her mother and father weren't the best quincies, but they were average ones. They were capable of fending off hollows whenever they show up amongst their radar. They weren't all too bad at fighting off against foes stronger than they are, but they were smart individuals that kept themselves aware and at bay if they know that if the situation was sticky. They wouldn't get catch themselves off guard. That's how sure they were, with their powers and capabilities as a quincy.
Even if yoko's parents are the short off the mile quincies. She will become better than them, overtime with enough training. It wasn't so long ago, as everything ended up getting an immediate overhaul when yoko, turned 14. Her parents whereabouts were nonexistent. Ever since she left out of town for her training, amongst the care of her uncle. She came back two months after the disappearance. It was an odd and supernatural occurrence. She wanted to get to the bottom of this, but she didn't know where to start, She didn't have a clue. Was it the work of the hollows themselves? It wasn't possible, since she believes that they were stronger than a mere hollow. If that's not it, then who or what could have caused them to disappear so suddenly? Yoko was in desperate need for answers, as they cant get written off yet. She hardly knows anything about the history of her clan and, of her quincy heritage. Her uncle held most of the answers to what may have happened to them.
Yoko held a long and thorough investigation upon the matter. It took her seven days to try and solve this case, without outsiders intervening. It was then, that her uncle wanted to come in clean and explain what happened. He blamed his actions on the arrancar that threatened his life, if he won't cooperate. But, what connection does an arrancar have with her family? They were not at odds with them. Unless she thought they weren't. He also brought up something to yoko that she almost wouldn't believe. The secrets that her own parents kept from their own child. The secrets that can change yoko's life in an instant. There were something more than that meets the eye when it came to evolving a quincy. There were terms that she didn't know that existed within her race. Things like a vollstandig, and spirit weapons that were fundamentally different than your average quincy bow.
Knowledge is the weakness to the kumori clan. They wanted to know everything. Everything about the world and, about themselves. She decided to set her differences aside with him, and wants to learn more about them. Her uncle stated that these are the things that her parents didn't want them to know about, because they don't want their daughter to turn out like them; the sterrnriters. It hadn't been that long since the incident, but yoko had already forgot about what happened. She wasn't the type to hold grudges. She wanted to live on, and put the past in the past and look ahead into the future. She was still excelling at school, as she became one of the top students in karakura. Yoko began to develop a title of her own, as the princess of karakura. Because, of her smarts and intellectual prowess that led to her becoming one of karakuras smartest students in her school. Yoko still continued her training under her uncles care, before unlocking her powers along the way. She slayed down hollows as a part time gig, only because she didn't have anything better to do. She was far better than her parents, after finding out about her spirit weapon and soon a few years later she can bring forth her own without much effort.
IV. Equipment
» Equipment:
Yoko carries a few (5) Japanese daggers that is infused with her own reishi. The daggers can enable yoko, to use her Quincy skills on them such as trap abilities.
V. Natural Abilities & Skills
» Skills:
Enhanced Reflexes - Through her training to become a powerful Quincy. Yoko, enhanced her reflexes in order to catch and react to things faster than an ordinary human could. She can react to a bullet, fired from a gun. She can also react to a Bala shot from an arrancar, from no less than 8 feet away.
Swordsmanship - Yoko has little practice using a sword, as Quincy's mainly use bows. Yoko used this chance to extend her horizon and bring in, other ideas that can grow her in strength and flexibility. She is not your average sword swinger like a shinigami, but with enough practice she can become a worthy opponent.
VI. Quincy Skills & Abilities
» Quincy Skills:
Body Double - By infusing the strings used from Yoko's clothing, with the surrounding reishi. She is able to use an empty vessel (dead body from an NPC), and use it as a body double. This can be used when Yoko's own body is severely damaged. She can use a different body as a vessel from her owns and escape to it for a short period of time (3 posts) before returning back to her body. It has a 5 post cool down, after use.
Entrapment - Through the use of her daggers, Yoko can set up a trap by throwing them in a 5 star shape. Forming a pentagram in the processes. This trap disables the enemy movements, if they're caught within it. The daggers send an electrical current through the targets body, which is what disables their movements. They have until one post, before they can freely move again. Giving Yoko enough time to escape.
VI. Spirit Weapon
» Spirit Weapon Name:
Keiro Seisan
» Spirit Weapon Appearance:
Original form
Form when split up
» Spirit Weapon Abilities:
Yoko's Spirit weapon shoots out a blast of immense reishi that is collected into her weapon and processed. It's blast radius is about 30 meters wide, and has the impact of Ichigos getsuga tensho when charged up. The charging process takes two posts, and can be fired once every two posts before a cool down of four posts. Her spirit weapon, can also split itself in half to form two bladed weapons. These blades, despite her small use of swordsmanship skills can shoot spiritual energy from the tip of the sword by thrusting it in the air. The energy like cannon, shot from the sword can extend 25 feet long. Same cool down as in its regular form.
VII. Vollständig
» Vollständig Name:
(What is the name of your Quincy's Vollständig?)
» Vollständig Apperance:
(What does your Quincy look like when their Vollständig is activated?)
» Vollständig Abilities:
(What abilities does your Quincy's Vollständig grant them?)
VIII. Quincy Skill Sheet
(To Find Out about what these skills are for, please
READ THIS THREAD
before you try doing anything to it. After you have read it, do not fill your skills out until a staff member has graded your thread. The staff member checking your app will also give you Will Skills in which you can add to your app when approved. Click the spoiler below to see what tier gets what kind of skills.)
Spoiler:
General Skills
Durability: Elite/Advanced/Adept/Trained/Beginner/Untrained

General Speed: Elite/Advanced/Adept/Beginner/Untrained

Strength: Elite/Advanced/Adept/Beginner/Untrained

Weapon Skill: Elite/Advanced/Adept/Beginner/Untrained

Racial Skills
Vollständig: Elite/Advanced/Adept/Beginner/Untrained [Pure Bloods]

Letzt Stil: Elite/Advanced/Adept/Beginner/Untrained [Non-Pure Bloods]

Blut: Elite/Advanced/Adept/Beginner/Untrained

Hirenkyaku: Elite/Advanced/Adept/Beginner/Untrained

Reishi Manipulation: Elite/Advanced/Adept/Beginner/Untrained

Will Skills
Willpower/Determination: Elite/Advanced/Adept/Beginner/Untrained

Mental Deduction: Elite/Advanced/Adept/Beginner/Untrained

Focus: Elite/Advanced/Adept/Beginner/Untrained

[WILL SKILLS ARE NOT FILLED IN UNTIL A MOD/ADMIN REVIEWS YOUR APP]
IX. Roleplay Sample
» Roleplay Sample:
(Show us what you got by posting a sample of how you roleplay. Any previous thread or new material is accepted!)