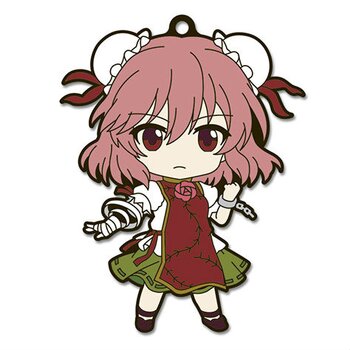 ★ OTY VOTES ★
★ What the hell are OTY's? Well, my friend, that is pretty simple! Towards the end OR beginning of the year (depending on when staff can be assed!), we usually host Of The Year Nomination and Finals.
In this event, we go back from the past year of 2018 and attempt to pick out different types of finalist to compete for OTY Finals from the nomination list. These can range from Thread Of The Year, Character Of The Year and etc.
So, in this thread, you'll be tasked with picking whom you think deserves the OTY by nominating them.
Please try to avoid nominating the same person/thread/character if they have already been nominated. Please.

★ OTY RULES★
★
You can only vote for one member!
★
Make sure to state the name of the person you are nominating
★
This contest has a week before it will be closed by a staff member.
★
Try to think about your vote a little before aimlessly casting it.
★
If someone is already nominated, try to nominate someone else.
★
DO NOT NOMINATE YOURSELF

★ OTY PRIZES ★
★
First Place:
The people who win first place in Character Plot of the Year will receive one wish of their choosing by staff. We have full rights to deny it, so find something within reason. This can be anything from a board made tier upgrade for a character, skill upgrade or whatever. The catch is that you'll have to pitch it well enough for us to do it.
★
Second Place:
The person who wins runner up will get an honorary mention in the Of The Month/Winners
★
Third Place:
The person who comes in 3rd will get an honorary mention.
__________________
Guest

Guest

«NOMINATING CLAIRE FOR MY OTY»
I'mma nominate Claire for plot of the year. I'm mainly doing this because of the fact that she seems to be trying to do everything she can to try and otherwise make a name for the Sueki on the site. This includes a lot of diplomatic talks, engagements with characters and a big ol' thread with Mana where she otherwise managed to amass control of Romania so that her race could have their homeland back.

Ergo, I'mma give her a nomination after I had time to think of things.

https://www.platinumhearts.net/t18862-claire-approved-3-2
__________________
[adm]Nominations over with[/adm]
__________________
Permissions in this forum:
You
cannot
reply to topics in this forum