Gin

Veteran Member


Joined

: 2011-06-30


Posts

: 2290


Age

: 28

Member Info


Platinum Points

:


(10000/999999)




Tiers

:
Upon the arrival of Rose Mischevang into Las Viejo, a mission was put into action that would take advantage of her presence there. With the big bad boss away from home there was little standing in the way between Nagato's forces and the destruction of Shadow Fall's main operations in Hueco Mundo. Why risk an extended war of attrition where the side with more resources wins by default when Blitzkrieg is an option? Such an opportunity could not be passed up by Nagato Tengan. While he remained otherwise preoccupied, his number one right hand man would undertake such an important task of devastation: None other than Kimimaro Kaguya, Nagato's most trusted lieutenant. Only he could guarantee success in such a high stakes mission.

Clad in a discreet and indistinct light brown cloak, hood drawn over his rather infamous face, Kimimaro made his way into the largest city in Hueco Mundo history: Las Rejilla, a megalopolis consisting of four gigantic fortresses and everything imaginable in between. Against the backdrop of white and tan buildings it could hardly be said Kimimaro now stood out, especially given his almost-entirely repressed Spiritual Pressure. To those plodding about around him his identity remained entirely hidden and so they had no reason to worry or panic. For now. Regardless, Kimimaro stayed on mission and continued making his way deeper into Las Rejilla. His aim was simple: Reach the center of the four fortresses, and from there it would begin.

Knowing the details of his mission goal didn't dissuade Kimimaro, a man known for robotically following orders regardless of their specifics, from continuing on. Not in the slightest. Whether these Hollows or Demons lived or died was irrelevant to him, for their mere existence in Shadow Fall's Hueco Mundo capital made them his enemies. Maybe they would survive and live on in Nagato's benevolent empire; then again, maybe they wouldn't. Either way, upon arrival at Las Rejilla's central city square, located perfectly in the middle of the Bloodstorm, Metalstorm, Sandstorm, and Shadowstorm Fortresses, Kimimaro knew it was time to for the party to begin.

With face still covered in the shade of his hood, Kimimaro began loudly addressing the hundreds and thousands of Hollows, Arrancar, and Demons surrounding him "Today is an auspicious day. All of you have been granted the honor of being the first sacrifices on which the stones of Hueco Mundo's future shall be paved. Fear not for today is not an ending, it's the start of a new beginning; one where all of Hollow kind may join together and rain death upon the enemies of Hueco Mundo. As for the Demons...suffer." And thus war was declared far behind enemy lines.

Shedding his cloak, Kimimaro revealed his true identity to onlookers and enemies alike as Nagato's foremost soldier; an identity which would strike fear into the hearts of anyone who knew of Ashlei Clixx's lab experiment and his power. Wasting no time, the white haired Arrancar raised both his hands in opposite directions and began firing dozens of small but potent bone projectiles into the surrounding crowd, piercing and shredding Kimimaro's victims with almost no warning. After sufficient chaos had been sewn, which would continuously spread outward from Las Rejilla's epicenter like a terrible sickness of distress, Kimimaro raised his hands so that his palms faced out and fired two powerful energy blasts known as Cero, destroying everything in their path.

The devastating Cero could be seen all the way from Las Reijilla's outermost edges, drawing the attention of all who lived there. Unbeknownst to the Hollows and Demons now staring at the city's center, Kimimaro's declaration had been a signal to Nagato's forces as well. Hundreds of Garganta began opening all around the Shadow Fall city's outskirts from which thousands upon thousands of Hollows and Arrancar culled from the best of what Hueco Mundo had to offer began spilling. These warriors were those whom initially answered Nagato's call last year, along with those Kimimaro had personally conscripted into the army and as such were strong enough to bulldoze their way through their much more average brethren populating Las Rejilla. Corpses littered the streets as these soldiers forced their way past any who opposed them, leaving naught but destruction and slaughter in their wake.

And so it began.
__________________
MistahJay

Established Member


Joined

: 2018-03-28


Posts

: 105

With the initial disperse of meeting with Nagato, Kimimaro, and the other hollows and arrancar that met at their time of reclamation, Naya receded to her original home, contemplating her actions of whether or not she should continue this fight forward. As the days, months and even years went by, her common abode slowly decreased in size. To her own fault, she was often very passive, and did not like starting conflict with others. She enjoyed being left alone, and if giving territory away caused said person to stop talking and bothering her, she wouldn't hesitate to shut them up and keep moving.

However, on this day, her mindset began to shift. The area that she existed within now was a small sliver of land when she first arrived on the surface of Hueco Mundo. Originally residing in the seas of Hueco Mundo, the flashbacks of her first steps flooded her mind. The amount of help she needed, and how much of her power she needed to disperse to make a version of herself that was able to assist her, her hatred of outside help being the only personality trait that seemed to stay throughout the years. As she continued to walk the shore line, more memories plagued her thoughts, to a point where she became overwhelmed with whom she once was, and began to kneel on the ground and hold her head, trying to shake away all of what she did to assert herself.

"What is this...?"

She pondered to herself, remembering the hollows she devoured without remorse and unintentionally from when she was her Leviathan of a hollow. Her massive size at the time, forced her own isolation as often time she was so large, that by eating, it would no longer feel like anything, as the things she would devour were too small for her to feel, or even know existed. Her presence in the oceans was widely renowned, however as soon as she came onto land, she attempted to repeat that same personality in the oceans on land, and it has taken her no where.

Her kneeling, turned into a crawl as she slowly pursued forward, when seeing a small fragment of mask that washed up on the shoreline. She reached for it, grabbed and held, and eventually turned to examine. This was hers. This massive shard of bone, that was large enough to cover her entire face, was the only fragment of her that she had left to remember herself by.

She held it out in front of her, her face still motionless and void of any emotional draw, yet from her eyes alone there was clear confusion and anger.

"What have I become?"

She thought to herself as she continued to clinch onto her mask and hold on to the reminder of her past. And as she knelt motionless, she heard the disturbance of multiple explosions of cero out in the distance. Her hearing felt as though, it was always silent, and then the actual explosions weren't heard, but the settling of the explosion becoming exponentially louder, as if her head was underwater and she had finally risen up to gasp for air. As her hearing was slowly adjusting back to reality she looked up to the skies and noticed the demonic entities that were boxing off her home, flying towards the explosion to counteract the disturbance.

"What must I do...?

She asked herself as she looked back to her mask, and her confused glared slowly faded into a calming rage. She took her sword, and jabbed two holes into it for where her eyes would be in relation to this fragment, and then placed it over her face so that she wore it as her mask as a memory. As soon as it was placed on her face, she noticed the same Garganta calling that happened on the day of her reclamation appear behind her. And she thought once more

"What I have always done... isolate and devour..."

Her eyes squinted as she utilized her sonido to enter the portal, and upon exiting she kept her momentum, using it to slide through the air above Kimimaro and deal with the threats that she had noticed in the air prior to her entry. She took two large sweeping swings with her odachi, the first was of a vibrant teal aura that seemed to encompass the entirety of her wingspan within the swords range. The teal aura collected itself in front of her and sizzled as if it were steaming the air around her. Upon her second swing, her swing was a lot faster, collect that energy in addition to the newly formed energy as she created a cero that shaped itself into a crescent moon styled wave of energy and fired it forward, taking out a vast majority of the aerial threats and those that were left she squinted at again, before sonido-ing forward, with her odachi laying flat against her forearm and dealing with those threats at a hand-to-hand distance, sliding the first with the side of her blade, then jabbing the body before it dropped, and using her momentum to swing the blade forward to toss the body at the next target, following up with herself grabbing the threat, and utilizing the hinged portion of her mask fragment to bite down and tear out a chunk of the demons neck. She spit it to the ground, and then unhinged the halves again to charge and fire a point blank bala into the demon's face. Then tossing the body to the ground.

She then looked down at Kimimaro and looked to Nagato, giving a nod to notice that they were there. She then removed the fragment of her mask off from her face to pay respects to them both, and to confirm that she was willing to work with them, before placing the mask on and saying.

"Thank you for the invite."

As she continued to work the aerial threats down to a sizeable number.
MWD

Seasoned Member


Joined

: 2016-07-24


Posts

: 1142


Location

: Merica

Member Info


Platinum Points

:


(115400/99999)




Tiers

:

Coldblooded Hollow
Miia
Song: N/a STUFF - Artist: N/A STUFF - Words: N/A




Tch..I didn't expect him to do that much damage on me.The snake hollow said to herself as she emerged from a self-made garganta and into the white sands of Hueco Mundo, her body was still recuperating after that scuffle she got into with a shinigami in the human world. Her skin She gazed at her wound and rubbed her finger across her forearm and grimaced. There was no soft padding underneath, and the surface was no longer smooth but less elastic than a piece of swimwear and with each movement she made dry flakes would continue to break away into the sharp light of the moon to join the laden air.


She decided it would be best to hole up in a small cave to safely tend to her wounds, after all in her current condition she could be easily devoured by another hollow. Thus she did she went through a process called ecdysis or in this case molting which allowed her to heal her injuries with ease though it would take time. However as she was finished a loud explosion that could be heard for miles, and upon seeing the garganta in the sky and sensing the enormous spiritual pressure it had to be Nagato..and apparently there was someone with him. With great interest it appeared that a battle was taking place and she wanted to join the fray, not only but to prove her alligance towards him. looking back to the day she saw the one called Nagato and his talk about reclamation...while she doesn't know if her other hollows have thought about it it did give her insight on what he mentioned specifically to her. The Monstrous...

With that in mind Miia would quickly utilize sodino to head towards the area and upon arriving she saw the two of them including another hollow who was also doing her best to assist the two powerhouses. Miia would quickly see a few demons coming towards her vicinity and quickly reacted, first Miia would concentrate the energy within her cero and focus it into her tail causing it to glow green, the energy was so great it caused the sand itself to melt though it was limited to melee range but that's what she wanted to do in the first place. So with a use of sodino she would use the forward momentum she gained as swing her body around allowing her tail to gain speed and acceleration before hitting a demon in its side causing the acid to eat away at its body and coiled around him secreting acid all throughout her body before biting its head off with her powerful jaws leaving it a bubbled corpse of its former self. Then using the last bit of energy she would then swiped it vigorously into the air creating a horizontal cero slash which would cause it to rain acid which would most likely get rid of most aerial threats.

If there were any demons left she would quickly fire bala's of acidic energy at any ground forces coming towards either her or her fellow breathern. Noticing both Nagato and Kimimaro she gave the two a subtle nod. "It's an honor to serve you both.

She would continue to assist in ridding these wretched demons however she can.

__________________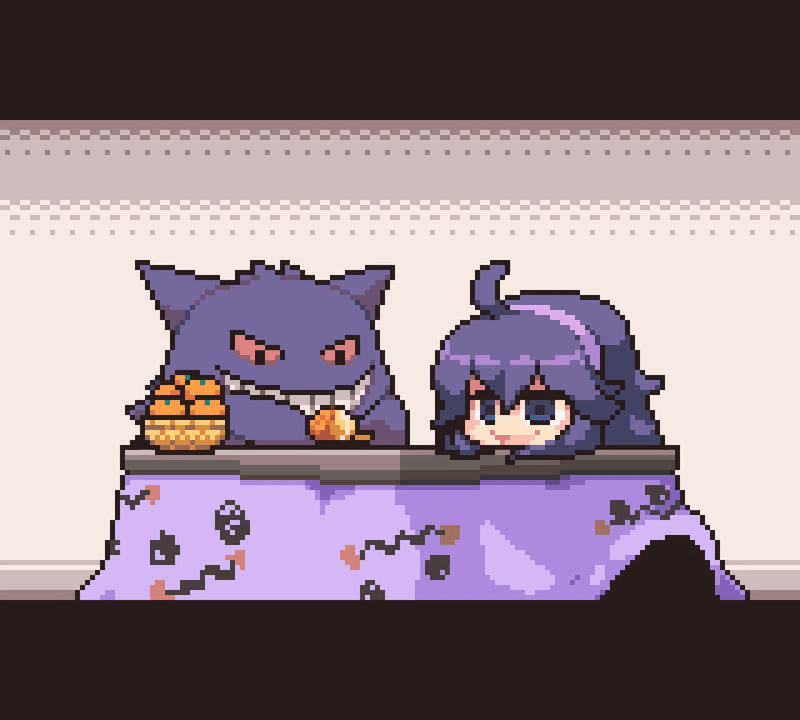 Gin

Veteran Member


Joined

: 2011-06-30


Posts

: 2290


Age

: 28

Member Info


Platinum Points

:


(10000/999999)




Tiers

:
Wed Feb 20, 2019 11:14 am
Due to time that has passed without a response from the other side, the last posting round is officially over and I am reserving the next post.
__________________
Gin

Veteran Member


Joined

: 2011-06-30


Posts

: 2290


Age

: 28

Member Info


Platinum Points

:


(10000/999999)




Tiers

:
Thu Feb 21, 2019 10:40 am
@MistahJay
@MWD
as an aside, Nagato is not in this thread; he is currently fighting Rose above Los Viejo
Hollows and Demons alike fell prey to Kimimaro's attacks, either being utterly destroyed or reduced to naught but bloody piles of flesh. While his Cero was all-consuming and turned it's victims to dust, his bone projectiles killed through evisceration and as such was much more gruesome and painful to suffer. The pain of those he murdered in the thousands was inconsequential to Kimimaro though, their lives irrelevant in every way. What mattered was bringing an end to Shadow Fall rule and such an objective was within his and Nagato's grasp already, at least in terms of their presence in Hueco Mundo. While the organization battled on every front imaginable on Earth, sacking their Hollow World capital would be an action not easily countered despite their seemingly unlimited resources.
Having successfully caused enough chaos and destruction for the hordes of Hollows and Arrancar on his side to make their way a decent distance into the city, Kimimaro prepared for step 2 of the prepared plan formulated months ago by Nagato Tengan his leader. Scanning all of Las Rejilla with Pesquisa to check for powerful enemies, Kimimaro was not surprised by the lack of serious defenders. To say Shadow Fall's strength in Hueco Mundo had waned over the past years was an understatement to be sure. Regardless, Kimimaro now faced a colossally tall living structure resembling a sky-reaching plant of some unknown species. While Hollow-like in appearance, it clearly was not natural to this world and had been created by someone in the past. Still, despite it's size and intimidating visage, at the end of the day Las Viviente was merely a building and could fall like any other.
Speaking aloud, Kimimaro uttered a single phrase
"Gore, Liberación la Tierra Sello."
By saying this phrase Kimimaro began his mightiest transformation, the final and most powerful stage of Hollow and Arrancar evolution: Segunda Etapa. Tan and white energy of extreme density and power encircled and subsequently enshrouded the man like a giant spherical cocoon. Unlike a cocoon however, this shell created violent gusts of wind and tore apart the surrounding buildings and corpses like a mad hurricane of destruction. This energy would be detectable from hundreds, if not thousands, of miles away in every direction and would act like a beacon for Hollows of all kinds to witness the fall of Las Rejilla in a single climactic event. It was also be a warning to those still siding with Shadow Fall, one of extermination with extreme prejudice.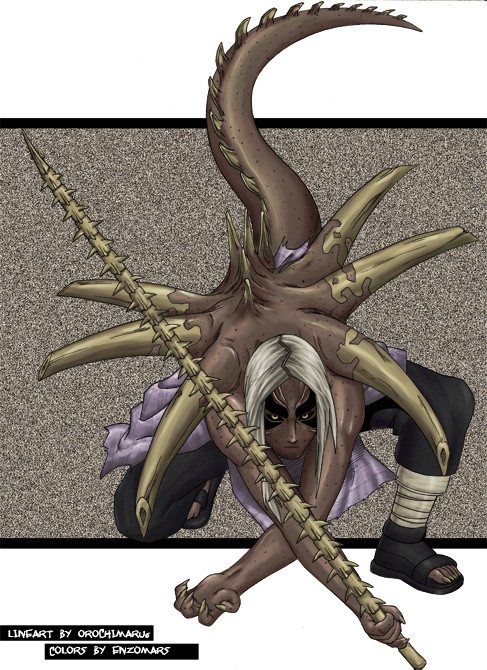 As the rapidly twisting energy subsided Kimimaro's new form was revealed. His eyes were now yellow and black, skin brown, and a tail now protruded from the base of his spine on which razor sharp bones stuck out and ran all the way to his upper back. Six massive horn-like bones now protruded from his back as well, three on either side of his spine. Overall it could hardly be said his appearance wasn't monstrous as energy capable of bringing Captains to their knees continued radiating from his new form.
From the tips of six largest protruding bones on his back, energy began charging and condensing in the forms of small tan spheres resembling the creation of Ceros. However, it wasn't merely a few regular Ceros; these spheres possessed much greater levels of power and anyone nearby could easily sense this. Merely being in the vicinity of Kimimaro at this point could cause severe bodily harm and as such even his strongest of allies were moving away for self protection. These opaque white spheres of energy quickly reached a terrifying degree of power, upon which Kimimaro released and launched all six of them in the direction of the towering Las Viviente; their very existence distorting and tearing the fabric of space and time around them as they spun through the air like razors. Upon impact with the living building all six would fuse into a single explosion large enough to be seen from space, dwarfing all of Las Rejilla as it continuously expanded into the sky above the city. Few living creatures could survive such an attack, much less a standing structure; as such, in all likelihood Las Viviente would be rent asunder and reduced to dust, all Hollows and Arrancar inside and directly around the building suffering a similar fate. Whether any enemy forces remained was currently unknown, but Kimimaro figured the likeliest scenario for survivors would be total retreat as none who could withstand what Las Viviente just suffered were around to fend off the invaders. This invasion had been a complete victory.
__________________
MistahJay

Established Member


Joined

: 2018-03-28


Posts

: 105

As she continued to move forward through the multiplicative aerial attempts, it was clear that she was becoming fatigued, although rather than compensating by decreasing her speed, she just increased the speed of how she took care of her threats. Rather than trying to chain the kills together and use momentum, she began to aggressively rip off limbs, wings and even decapitate foes that we're in her way. She stopped worrying about making her kills as a sport, and just did it to have the numbers advantage.

When she took her form in that style she slowly began to have more fun and started to pick up her pace as they continued to move forward. Even though she found a new fervor of battle, she felt a massive wash of power across her body. As she turned to see what it was, it was from two sources... The first being the large plant like creature that emerged from the battle, but the more significant one being Kimimaro utilizing it's Segunda Etapa during it all. The power overwhelmed her, to the point that her own power felt like it was being slowly drawn from her own body to fuel him. When he released, she retreated from him, the pressure waves from it's release being so powerful that eventually it became hard for her to catch her breath in. The only way she felt like she would be able to toughen up was through releasing as well. She enjoyed not utilizing her ressureccion to kill, but at this point she had to choose between continuing to bear through the fight, or being crushed from the inside out.

As she found a distraught building to perch upon. She began her release action, though because of her mask, she couldn't continue it like she used to. She took the mask off of her face, and slammed her odachi into it to make a hinge and slit where her jaw line would be, and then placed it back over her face as she spoke

"Swallow The World... Leviathan.."

Upon speaking, her mouth unhinged and opened as wide as possible, with her masks jaw hanging down even wider than what her mouth was capable of. She tilted her head backwards, and as she did so, teal energy began to typhoon within itself as it swirled around the hinges of the mask. The teal energy continued to swirl around her body, tearing off her jacket to reveal her hollow hole that was massive in size, starting at the base of her rib cage and ending just before the start of her hip bones. She then raised her sword over the swirling energy at her mouth, and the sword sucked itself inside the typhoon and slowly revealed itself through the hole where her stomach should be. As the sword was swallowed, it exited as the barrel of a rifle of some sort, to which she grabbed on to and pulled through the hole downwards.

The rifle fully revealed itself, and as soon as the butt of the rifle was revealed, she placed it on to her right shoulder, causing four fin-shaped Chambers to eject from her back. These Chambers began to glow a bright teal as the rest of her energy began to flow downwards and create a scale pattern on her skin, and exit off of her clothing. The major noticable feature being that there was now four trains of cloth that extended off of her waist that extended tens of feet behind her body, that seemed to float and billow on their own accord.

In addition to this, when the excess energy seeped out of her body, it displaced itself in the air, causing clouds to form above the battle, and cause a large torrent of rain to pour down on the fight, with her being the eye of the storm.

As her release came to an end, she squatted in place, bring the rifle into her vision to aim down at any external threats as Kimimaro utilized his massive cero to wipe out multiple city blocks worth of enemies. A small spicket of water ejected upwards for Naya to view through, which acted as a "scope" for her to utilize. As she pulled the trigger on the first enemy seen, she spoke softly...

"Escupé..."

Which caused the rain in the area of her scope to turn into jets of water and isolate the enemy inside her view, gripping it's wings around it's neck. Her eyes then began to glow a deep teal, causing the water torrents around this enemy to become heavy, and feel as though they were swimming in cement. As she saw it struggling, one of her chamber fins, disappeared as was fired into the enemy. The chamber filled with energy of a cero, but enhanced to the point of being as powerful as 50 cero being condensed into one. On top of that, it's size was miniscule, being as thin as a pencil and as small as a pink eraser. The excess energy from it being fired pushed her back slightly, as any terrain underneath the shot was torn asunder making way for the shot to be unimpeded as it flew forward. As it hit the target, it tore threw, so fast that it continued to move withoug creating the iconic implosion of most cero, and instead travelled through seven more foes before finally loosing it's momentum and impoding, destroying even more buildings and terrain.

When the shot finally exploded on itself, Naya stayed emotionally and physically motionless as she pulled the notch on her rifle once more, allowing the next fin to place it's energy into it's next shot, as she allowed the previous fin to charge up.

Sent from Topic'it App
MWD

Seasoned Member


Joined

: 2016-07-24


Posts

: 1142


Location

: Merica

Member Info


Platinum Points

:


(115400/99999)




Tiers

:

Coldblooded Hollow
Miia
Song: N/a STUFF - Artist: N/A STUFF - Words: N/A


Suddenly she could feel the increasing amounts of spiritual pressure coming from Kimimaro the amount of energy exerted was enough to cause Miia herself to quickly back away as quickly as possible in order to get at least some space to breathe. Once she got a bit of breathing room she quickly went back into the fray and done whatever she could to assist the two in battle, despite not having a release state nor the ability to transcend beyond into the Seguta she still was a hollow and would use all of her animal instincts to rip apart whatever was in her way. Slithering back could see large clouds in the air forming into rain as each one fell in crazy chaotic drops, the gusting wind carrying them in wild vortices one moment and in diagonal sheets the next. It ran down her face as a thin layer the hollow would then open her mouth as green energy began to gather up inside until it was almost the size of her head firing it into the buildings before her seeing as these so called demons were attempting to hide from the sheer might of the true race the Hollows and Arrancar.

__________________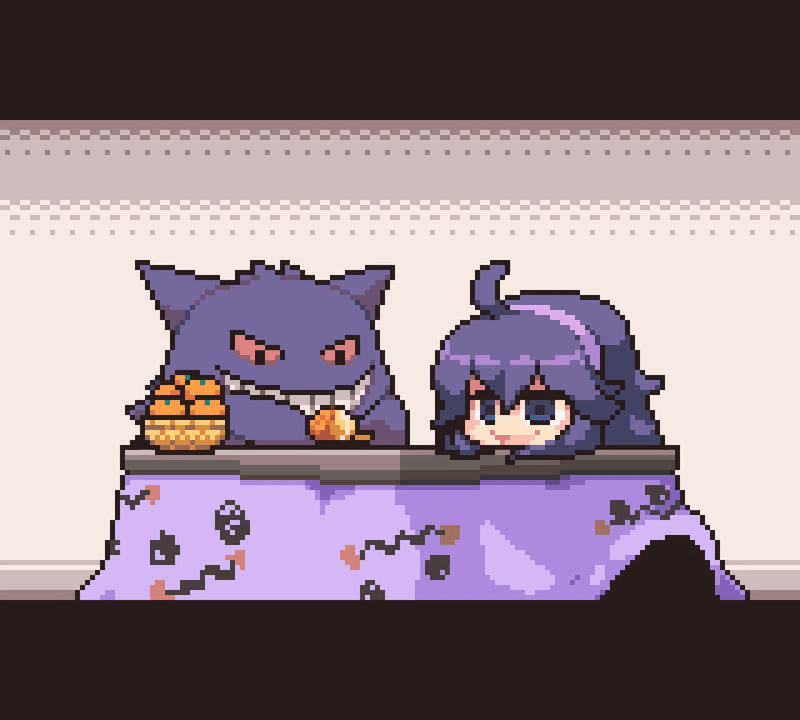 [adm]Reserving post. Will be posting in the next few days.[/adm]
__________________
Gin

Veteran Member


Joined

: 2011-06-30


Posts

: 2290


Age

: 28

Member Info


Platinum Points

:


(10000/999999)




Tiers

:
24 hours to post before this thread is officially closed out.
__________________
Gin

Veteran Member


Joined

: 2011-06-30


Posts

: 2290


Age

: 28

Member Info


Platinum Points

:


(10000/999999)




Tiers

:
Las Rejilla stood burning, the flames of devastation in stark contrast with the empty desert around it. Practically all Shadow Fall forces had been eliminated by the combined might of Kimimaro Kaguya, Naya Hirondelle, Miia Serpe, and the small army they had brought with them to conquer the capital of Hueco Mundo. This blitzkrieg attack's success meant the second seat of power in the land of Hollows now belonged to Nagato's forces, dealing a major blow in this War of Reclamation. With Las Viviente now a smoking ruin and the enemy soldiers entirely routed, there was now no longer any resistance to the invaders and as such Kimimaro resealed his power and reverted to his base Arrancar state in a swirl of smoke and energy. He could feel the exhaustion from firing six Gran Rey Cero in his Segunda Etapa coursing throughout his body, but it mattered little to the Arrancar who's singular objective had been achieved this day.

With what few remained of the Shadow Fall army fleeing in full tilt, Kimimaro didn't find it necessary to hunt them down personally and instead chose to call over some of his own soldiers to issue a command of execution "Hunt down and kill all survivors. Resisting civilians are to be eliminated as well." In his mind this victory must be absolute in every sense of the word or it would all be for naught. A total crushing blow would be necessary to end this war and allow Nagato to move onto his next set of plans. To the rest of his allied forces Kimimaro directed their attention towards himself at the center of the Las Rejilla and spoke to them as a victor. "Today, though not especially difficult, was no small feat on our part. The capital of Hueco Mundo burns as the false kingdom of Shadow Fall is cleansed from the land. This is not our last fight. There are still pockets of enemies scattered throughout our realm, waiting to be slaughtered by our hand. As such, relish this victory but do not grow complacent." Unbeknownst to everyone else, that speech had been given to Kimimaro by Nagato. Still, it's impact should be strong nonetheless.
__________________
Permissions in this forum:
You
cannot
reply to topics in this forum