Gamma

Veteran Member


Joined

: 2016-02-15


Posts

: 4612


Age

: 23


Location

: Good Question.

Member Info


Platinum Points

:


(999999/999999)




Tiers

: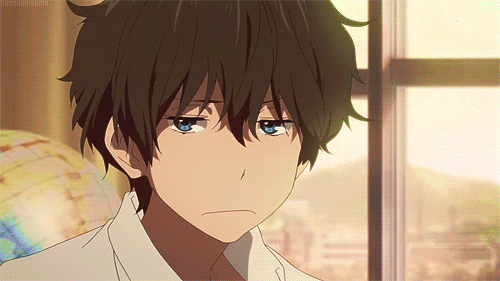 «- PREPARE TO BE REVIEWED -»
« Application Checklist »
Name [X]

Appropriate Age [X]

Gender [X]

Appearance Present [X]

Appearance Described in Appropriate Length OR Picture is Visible [X]

Appearance is Not Claimed [X]

10 sentences for personality [X]

History is of appropriate length [X]

Powers are not Godmod/Overpowered [O]

Powers are described reasonably enough [O]

Application/RP Sample is not in First Person [X]

Skills are not filled in (Omit if a Hollow)[X]

RP Sample Present (Omit if this is not the first character) [X]

RP Sample is 10 sentences [X]

Comments/Notes:
-Establishes that no Raksasha can be naturally born until after Shurpa.
-Have an actual staff go over this?
-All of this is subjective and able to be voided by an actual staff member if they choose.


Tier: TBD

Will Skills
Willpower/Determination: Depends.

Mental Deduction: Depends.

Focus: Depends.
Grading:Agneyastra's Edge
....Additionally, Agneyastra's emission of energy is increased, also at no expense to the user, as the energy emitted is entirely from the weapon itself as opposed to siphoning or using the user's energy to enhance itself. At its peak, the energy released by Agneyastra is enough to decimate an entire island if the energy is concentrated in a single, highly condensed blow.....

By nature, in its enraged state Agneyasta's blows propelled by its weight and energy emission also offers an explosive effect with every blow, the level of the explosion dependent on how much energy is expended per blow. So, while a full energy-expenditure in one full blow could decimate an island, even smaller and less concentrated strikes still offer explosive damage, just at a smaller scale.
An entire island can be a bit vague, and following the PH Powerscale an island around the size of cuba is around 0-5. As a result I would recommend giving it the amount of energy quantifiable to a 0-5 which using all at once would equal that factor but this being if the weapon hadn't used any energy beforehand.
The effects are dependent on how much blood is absorbed, as the effects are temporary. However, (with permission from the RPer OOCly), if the sword is bathed in enough blood, the effects can be further lasting, carrying on over several threads and potentially even permanently. An example of this is Micaiah, who wields the weapon, spending considerable time using her own blood when conducting maintenance with the weapon. The result is that the sword automatically has a synergistic effect with her. Thus, anytime Micaiah wields Agneyasta, the weapon is largely enhanced, in turn empowering Micaiah physically by several times.
Would recommend having it kill and/or spend extended time in the blood like leaving it in a bath of said blood to really justify it absorbing the effect of someone. Also can it store multiple effects or is it one and done after replaced?
Finally, in regards to the anti-regen I assume this affects her as well if someone were to somehow wrestle and use it against her or if they tricked her into harming herself in a hypoethetical circumstance yes?
Maujuda Kavacha
Just to confirm all her massive damage reductions only apply against where the armour is worn yet? So if she's wearing most of but not her helmet is her head protected too?
Karna Kavacha
Just going to make a pretty simple note of her being unable to wear them both at the same time or switch and smack on different ones ie. only one set at a time followed by a cool down period between swapping.
Vel:
As a result, the user's durability drops a level when holding Vel.
Make her unable to wear armour while wielding it, if it's an all-in conceptual weapon then it wouldn't make sense for her to be able to wear armour or have protective boons on her while wielding it.
Kharga
In theory this could succeed in temporarily separating a shinigami from their zanpakuto, or breaking down a seal on someone. If something like a zanpakuto is severed, although the metaphorical "line" connecting the zanpakuto and character when perceived can be severed, this circumstance extends to the duration of the thread on weaker characters. Those of a more powerful variant, more importantly having a powerful connection and understanding of their zanpakuto--or similar entity--can repair the severed connection over time within the thread.
Since this particularly isn't based on OOC permission like the one that borrowed or absorbed powers Kharga feels like it needs to be balanced more in regards to this aspect, for example I assume separation would negate access to release forms which - and things might've changed since my time - but negating release forms are always given a bit of a skeptical look on PH. Hence why I recommend talking with grader over finding a compromise.
Overall (Equipment)
Requires some alterations, also feel like there needs to be some form of system that prevents her from using them all at once - however their weakness being that it's naturally very taxing on her mind and can cause issues for her but I would recommend a slight delay between switching weapons and armours.
Other stuff:
I personally find all her martial art stuff can scale well off her skills and tier, meaning I feel they are find the way they are described now. Her Samsara Abilities also seem alright as they are, with her other three going to get from IC development I assume.
Permissions in this forum:
You
cannot
reply to topics in this forum