» Name Of Character:
Mitsuyo Nami
» Link To Character:
[Link Their App]
» Upgrading:
Bankai: 星座の戦争 ---Seiza no sensō (War of The Constellations)
Story Behind the Bankai:
For his bankai, I wanted to base it off of the constellation, Orion. As I work with Mitsuyo, I realize that the theme's for what I wanted to represent with his character trope fit well with the mythos of Orion the hunter.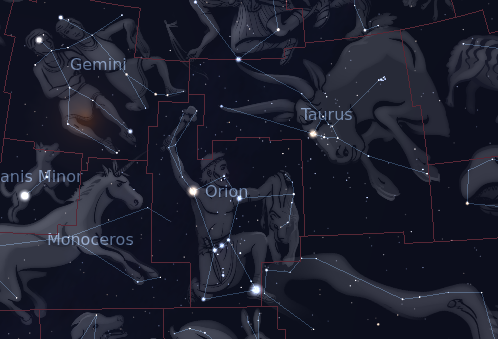 Orion was a hunter in greek mythology with an unbreakable club. Although the club was his most notable weapon, he was known to wield other weapons with relative ease. Because of his skill, this lead him to have a bloated ego, claiming that he could kill any beast on Earth without hesistation. One night on a drunken bet with his wife, Artemis, she took up his boast and made the Earth Mother, Gaia send a scorpion for him to battle as the start of his challenges. And as soon as his battle with the scorpion ended, he was sent to battle a large bull. After his fight with the bull, he wanted to continue, but could not go on due to the scorpion's sting affecting his body. Shortly after the battle with the bull he lost due to the scorpion's sting. In honor of his challenge he was placed into the sky, with Scorpio being to his back and Taurus being to his front.
Relating this to Mitsuyo, his shikai allows him to wield an odachi forged from light itself. It's very presence makes it so that it is very difficult to break, since it repairs itself by absorbing light particles in the air around it. The special ability he has, also allows him to create small flashes of light, which highly condense the amount of light in a singular area, so that he can create multiple slash zones on command, using his blade as a way to orchestrate his phantom cuts. This relates to Mitsuyo having the use of multiple weapons like Orion, with his unbreakable "club" representing itself as Mitsuyo's unhindering katana. For Mitsuyo's Bankai, I want to amplify the theme of Orion's demise, making his bankai have three seperate abilities that he can use but all relate to a story of Orion. I'm using three abilities as a reference to the constellation Orion having three stars in the center of it to represent it's belt.
Eastern Star: オーロラの上の決闘 ---Ōrora no ue no kettō (The Duelist Above The Northern Lights)
When Mitsuyo activates his Bankai, the first requirement, it's to make sure he has the capability to hold up to the name of Orion. Within this star, his Bankai focuses on himself by providing him with armor and a weapon created from the stars light themselves. Mitsuyo's mask is forced to be donned in this state, which provides him with an enhanced mask protection as well as a stronger version of his hollow technique "Linterna". With this version of "Linterna" however, rather than being selective of the technique's coloration, the light will change the technique to match the color of whatever he is selected onto, and absorb the intensity of the attack based on it's ability to change on the fly.
His sword also begins to mimic itself off of the constellation, Orion. Since Orion wields an unbreakable club in all of his hunts, for Mitsuyo, that is represented by a massive Odachi sword that gleams of bright white light. The blade itself is made of light, however his reiastu condenses it over itself, making the light take the shape of a sword, as well as making a potent edge for itself. The sword itself in this form is deemed unbreakable, simply because as long as there are light particles in the air around him, the blade will regenerate any damage done to it very rapidly.
**Special Technique**:
Mitsuyo can remove the reiastu coating off of the top of his blade, making the blade itself unstable to control. However in doing so, the blade takes on qualities of light particles. Light particles technically do not have a stopping point, , but rather they slow down upon contacting a surface that vibrates slower than itself. With that being said, when Mitsuyo activates this Technique, his sword's strikes do not stop, but instead continue to pierce and rip through a surface, following the handle of his blade for guidance. This makes it so that although he has an amazing offensive technique, he has no blocking capabilities with his swords, since his sword itself is made of light and not of a solid material.
Foremost Star: ノーザンライト内の戦場 ---Nōzanraito-nai no senjō (Battlefield Within the Northern Lights)
Western Star: オーロラは日の出で消えていく---Ōrora wa hinode de kieteiku (The Northern Lights Fade At Sunrise)
» Why:
[Why are you upgrading it? Is there any story, reason or purpose behind it?]
» Extra:
[Anything extra to add?]