JJ

Rower of Rock. And Souls.


Joined

: 2011-03-03


Posts

: 5174


Age

: 26


Location

: , Location, Location!

Member Info


Platinum Points

:


(20650/20000)




Tiers

: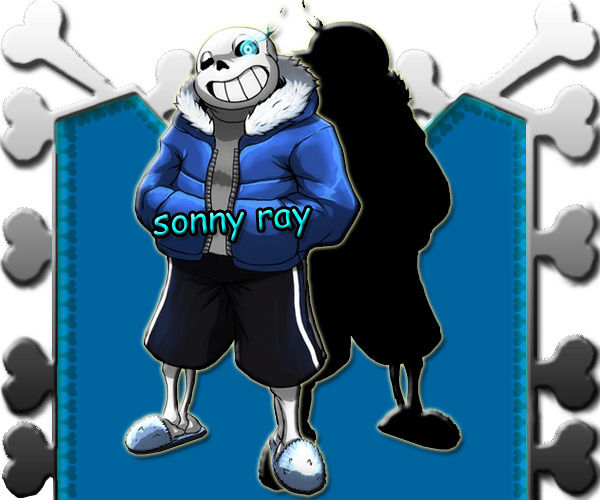 At last, Sonny completed his tale. The woman was able to sit silently through it all; for that, more than anything else, he was thankful. "…Much obliged." Sonny replied, though he wondered if he should correct her when she called him a 'manchild throwing a fit'. I know kids. That guy ain't a kid. That was maliciousness, sheer and blunt. At least she would not tell on him; that would have made his day job a bit more difficult. For some reason, he felt like this woman was one of the few who would be nearly impossible to coerce a secret out of. ...That's an odd feeling all on its own.

He held the tea cup in his hands. By now, the liquid within had reduced it to a temperature that was hardly lukewarm. The skeleton seemed content with this level of heat; for him, it was like holding a hot cup of coffee. "…" He listened to what she had to say while his skeletal digits moved up and down the cup. His eyes did not close, but the way he tilted his head could be mistaken for contemplation.

"…" Sonny looked down at the tea.

His right pointer finger wandered off of it for a moment. He traced the bony digit with that bright light in his head. The cracks, the way his knuckles stood out. He was silent for several moments. His eyes looked back up at Ulv's, the permanent smile that was plastered onto his face in stark contrast with how loose the rest of his body was.

"………………………. Sure."

Sonny's thoughts came to that final decision. As the tea in his glass swirled, he thought about the small child who depended on him to survive. He thought about how it had felt to be filled with this sickness that was affecting him even now. He thought about the man who had taken him in, despite his weak body. And more than anything else, he thought about creature that had made him this way. The one he saw in his nightmares. The one that kept him from sleeping peacefully.

The tea shifted along with his fingers as he released the cup, and he was stuck looking back at her, his entire body tensing up for the first time before Ulv's eyes. His hands found their way back into his pockets, where they were so accustomed. "It's been a while since I've tried anything, though. You'll have to give me a few pointers. I think I'll have the stomach for them."

That burning flame of will that surrounded them did not make him feel nearly as ill now. The feeling remained, but he could handle it a lot better, now.

Him and his stomach.


[/quote]
__________________
Believe nothing, no matter where you read it or who has said it, not even if I have said it, unless it agrees with your own reason and your own common sense.
- Buddha
Mirja Eeola

Demon Toy


Joined

: 2016-08-18


Posts

: 5403


Location

: Where ever a Space-girl can

Member Info


Platinum Points

:


(398349/999999)




Tiers

:
The Flame Of Hope
Artist: Carrotwine - Song: Dark Side Of The Road
"Contractually obligated to make those sort of jokes, huh?" Ulv asked, smiling to him and then getting up and looking to the horizon. She seemed set on a specific location in the distance. "A guy like you is definitely fast enough to keep up, but do keep up. You lose sight of me and you'll never find the place despite it being a god damn mountain" she told him. And then, when he was ready, she took off.
At first Sonny was well capable of knowing where he was going. But then, at some unexplained point, he lost that and was suddenly unaware of what direction he was even going. And there was some confusion to the elevation as well. But, were he able to push past that confusion and follow Ulv, he would find himself on a mountain, surrounded by monkeys that looked more intelligent than they really should.
"So, question. You ever read Journey To The West?"
Permissions in this forum:
You
cannot
reply to topics in this forum