Zigismund

Starter Member


Joined

: 2019-05-27


Posts

: 16

Saying that Heart didn't take his loss to the mysterious arrancar well would be the same a saying that shooting yourself in the foot with a shotgun might have painful results. The gillian was absolutely livid which didn't help any of the menos grande that had the displeasure of meeting him since the one-sided beatdown.

Thankfully for them, the hollow wasn't a malevolent creature so he wasn't conducting any mass torture sprees. Sadly however Heart had become a much more aggressive hunter so the population of menos in the forest had made a steep decline which unfortunately put him in some unnecessary spotlight. Just yesterday some weird hollow with tentacles which called its self an adjucha had demanded that he served it or else. The larger creature just told that he wasn't interested only for a cero to pass his head and hit a tree.

Well, you could say that Heart wasn't trilled of the juvenile strong-arming. The other hollow soon found its self falling through a garganta only to reaper out of a second one midair with a six-story sized monster going full jaws on it and chomping the poor sucker to shreds.

Later from the power boost, the gillian realized that the other hollow really was stronger than him. Which meant that it was completely stupid to die by a weaker foe. On a normal occasion that would've made Heart feel good about himself, but since the creature knew that Hueco Mundo was full inhabitants who were a lot stronger he didn't care.

Finally, all of the injuries that were sustained battling that black-haired monster had healed. Though "healed" was a strong word. His cloak was more tattered than usual. The hollow mask was full of cracks like a glued together porcelain bowl. His right arm was full of scars. And the stump which used to be his left arm was still reminding about its existence via strong phantom pains. It was more like Hearts body wasn't threatening to fall apart anymore.

So that meant that he was in peak condition to train. The gillian decided to do it in the destroyed crater where he had fought for his life. It had become his home base since it was one of the most distinguishable places in the woods and because it reminded of his goal. To defeat that arrancar.

He did a few practice jabs with his slow body then infused his skin with reishi which was one Hearts signature moves. It ached a bit, but other than that everything worked perfectly normal. Good, the hollow needed his reishi manipulation to be in top condition for what he was about to do.

Before that arrancar and his creations could create cero like blasts with their hands and not only their mouths. He wanted to learn how to do it since manipulation was one his strong points and it was no use to attempt to train the menos like bodies cripplingly slow speed. For now, the creature hoped that it would improve naturally when he'd evolve.

Heart created a red cero between his teeth and unleashed it on the ground. The blast left a decent-sized hole. Now he knew how the result that needed to be achieved with his palm cero looked like. Tho hollow pulled out his black hand from the robes. He tried no to look at the scars since it would only ruin his mood even further.
Without hesitation, he loaded his palm full of reishi only for it to blow up in his face.

MistahJay

Established Member


Joined

: 2018-03-28


Posts

: 105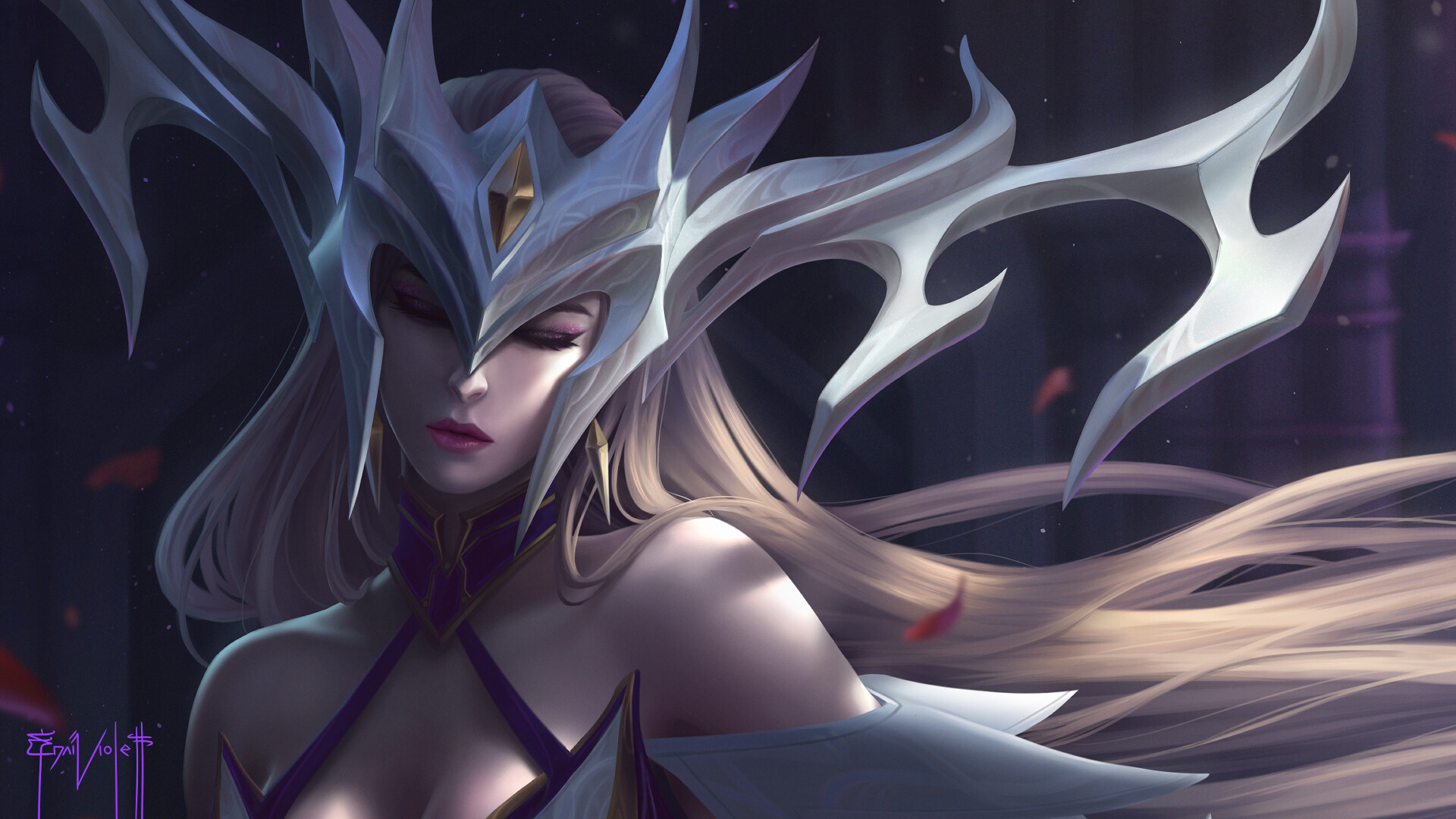 -----------------------------------------------------------------------
Assuring that the injuries from the battle were healed, Naya continued to trek along the sands aimlessly as she finally managed the chaos the mixed within her. During her assistance in battle, her open wounds caused demonic blood to mix with her own, causing the arrancar body to begin rejecting it and almost devouring her within their madness. Thankfully, she managed the strength to control the demonic energy, sacrificing her position as being a pure arrancar in the process.
Although this seemed like a harsh resolve to this issue, Naya didn't care much for it, as she was used to being alone, and honestly thrived the most within it.
During this time she learned more about herself and honestly came to enjoy he demonic half of herself a little bit more. The demonic energy granted her a lot more power, and even better presence. And to assist with her joy of being alone it was perfect, as she was too much of a demon to be an arrancar, and too much of an arrancar to be a demon. With her perfectly in the middle of these two opposing forces, she peacefully stayed in the middle of the two forces, playing as the "Switzerland" between the two. This being treated as a positive and a negative. On one hand, the lack of her participation made her less of a priority to fight, but she knew that as soon as she she showed herself on one side or the other, it would easily make her twice as dead.
Coming to terms with this reality, her joy for isolation, slowly has become a forced feeling of isolation, that she hated slowly by the day. It didnt feel good to her that she was forced to be alone, rather than choosing to be because of her own strength or her own say so in the matter. And with that being in the forefront of her mind, her frustration began to leak out as a heavy rain in a large radius around her body. This rain was an enhanced version of Pesquisa, allowing her to sense motion from a larger range than most arrancar.
As she continued to slide across the sands, her rain clouds completely masking over the piercing light of the moon above, she began to take note of energy coming closer to her from her front side. Not only was that energy fresh, but it seemed very faint, and yet, it was strong enough to be shown as a either a creature that had potential, or a creature that needed to get itself out of the way of the ones who truly needed to shine. Naya's footsteps turned into a sliding motion, as she used the puddles from her passive rain as a mode of transportation, to move closer towards the energy.
"The last thing i need now is another disturbance... I hope this vessel knows how to utilize it's body for more than just being a paperweight." she thought to herself as her sliding motion then made the train of her long white gown turn into the shape of a almost a mermaid like tail. It was a large dorsal fin, dangling behind her, followed by multiple smaller fins the stood up on top of it. Upon the tail forming, Naya leapt into the air, and then dove face first into a puddle, the rain clouds now creating a rainfall so intense, that the vision range around the desert became misty and almost to a pure white. The rainfall began to form ponds in the valleys of the sands because of how fast the rain was falling in comparision to the desert unable to evaporate her waters fast enough. Everytime she lepat upward, she positioned herself into a new pond as she dove closer and closer to the vessel before her.
Finally she had gotten in a close enough proximity to peer only her eyes up to surface level to gaze at the vessel creating the bursts of energy that disturbed her thoughts. The rainfall continued around the both of them as she continued her gaze, as she analyzed the creature... It had noticeable damage on it from where she could see, and judging by the position she was in, it looked like she created a pool of water to fill where the creature either received damage within, or was training and simply was too close to it's own blast. Her long white train for clothing slithered in the pool, resembling that of a sea monster of sorts, the crown on her head and her piercing teal eyes only solidifying this persona. Without lifting her gaze from the water, Naya simply spoke out in a direct and cold hearted tone
"What is your purpose?"
As she gave the creature a chance to gather itself, as she clearly had way more of an upper hand, and a lot more set up, should this turn into a brawl.
Zigismund

Starter Member


Joined

: 2019-05-27


Posts

: 16

"Shit!" He exclaimed as failed cero nr. 4 resulted into another uncontrolled blast against the body. The base of his palm was already slightly charred since he couldn't armour himself while doing complicated reishi manipulation. Heart examined the slightly reddish flesh with a great deal of contempt. Aimed at his own person to be precise. The biggest of the black-haired arrancars creations could heal its own wounds at an instant. And it was weaker than the guy the gillian swore to defeat.

The hollow sat down only to have a small rest before getting back to training. Hearts giant body had gotten considerably hotter do to the point-blank blasts that had hit all over his form. The gillian checked his scars to see if anyone of them had reopened. But he was in the clear. For now.
"After days like these, a chance to soak in a lake or river would be nice." The creature caught himself thinking and smirked.
Sadly there wasn't a single spec of water all over The Menos Forrest. Well at least nowhere where he's been.

At that moment Heart felt something weird. A cool wet thingly sensation was covering his gigantic body. First, he didn't understand what was happening until the hollow finally recognised the sound. It was rain. The water came from the sky where only a sandy ceiling should have been. It ran down the misshapen trees, made the ground muddy and formed puddles in the many dents in the crater.

Despecious was not an accurate enough word for the phenomenon. It never rained here. Heart knew that because he has been a resident of this grey hellscape for quite some time and had not witnessed anything that indicated about there being different type of weathers or seasons. Of course, the gillian really wanted to believe that this was just another of Hueco Mundos many mysteries or symbolism that the world had taken pity on the creature, but obviously he has been alive long enough to know that it was complete bull. Plus the rain didn't feel right.

Even though Heart still was a complete utter novice in the field of spiritual detection he was competent enough to feel some difference for example between a tree of The Menos Forest and a hallow that was mimicking said tree. The rain didn't feel like Hueco Mundo it felt like an individual someone. Which immediately placed it in the category of shit he really didn't want to deal with.

Unless... The gillian automatically stopped do to the option of a new possibility. Unless it was that bastard. The horned arrancar had already proved himself capable of controlling reishi to a ridiculous degree if the misshapen trees around the crater were a clear enough example. So the possibility of him making it rain was very much plausible. Heart clenched his fist and observed the surrounding area.

Around the time he was literary knee-deep something slithered behind the hollow and he turned around to come in contact with...it. Or more accurately a white mermaid looking thing with horns, apparently female, who by the first look of it was near the same power as his last arrancar acquaintance. It spoke and by the voice, it was as unpleasant as the guy who injured him and bossy like heck.

So while the seconds went Heart thought what to do.

Option A: Run away. Might get incinerated.

Option B: Create a garganta under his feet and escape. It'll probably just chase him there. Or kill the gillian while it was falling in the void.

Option C: Attack. It's probably a lot stronger than him. Also, Heart isn't a fan of waterboarding.

Option D: Just answer the damn question!

The creature sighed. He'll hate this.

"To become stronger."
MistahJay

Established Member


Joined

: 2018-03-28


Posts

: 105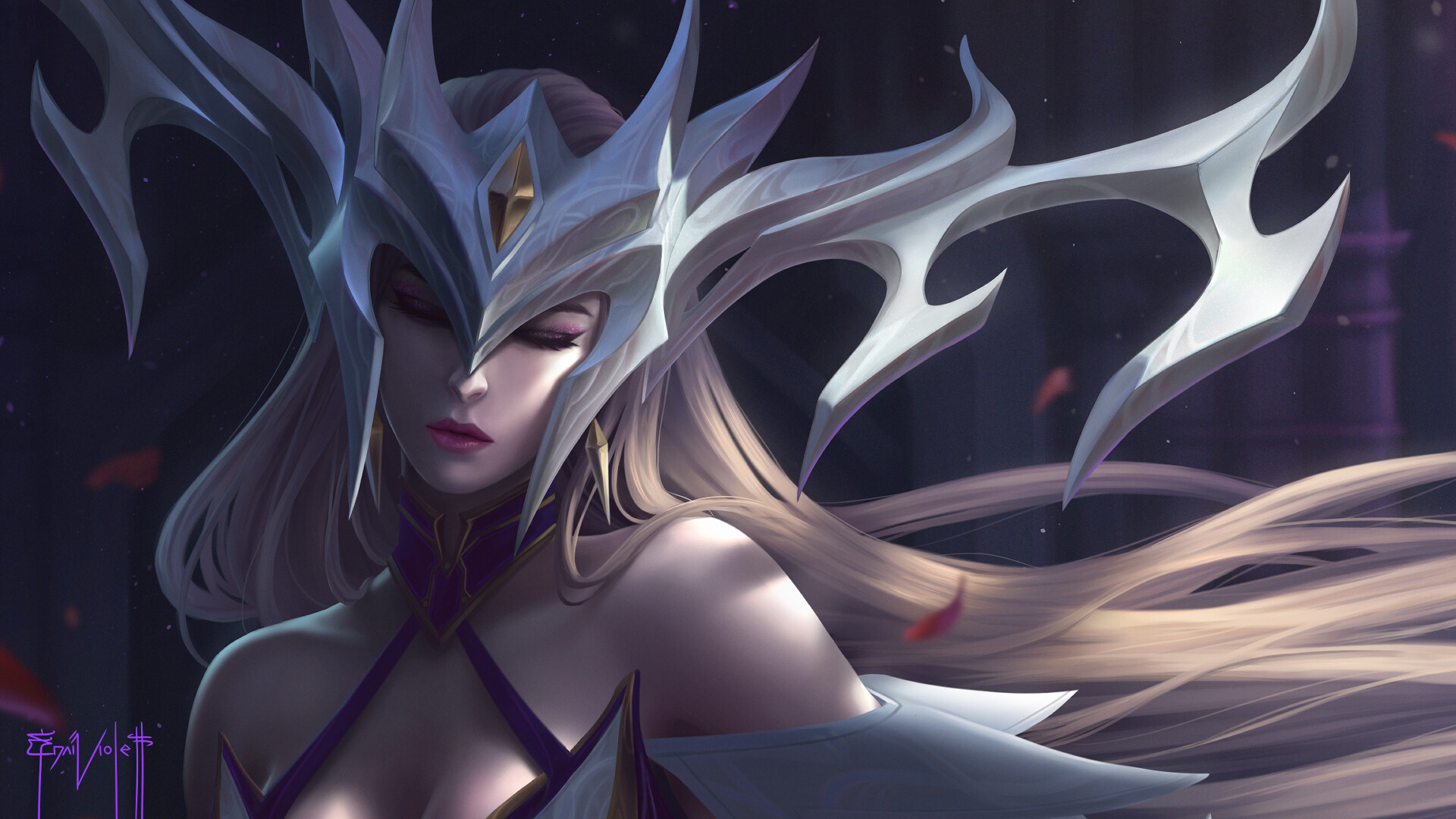 -------------------------------------------------------
As she looked at the creature, she gazed upon its damage and wounds. She pitied how disfigured and unwell it looked, however at the same time to cause a disturbance of that magnitude alerted her to make sure it was put to a halt. Through talking, escape or force did not matter at this point, she just wanted it to stop.
Naya's body slowly rose from the pools she created, and strangely as she rose, the rain water created, began to flow upwards with her, as if it was raining upside down. As she rose, her body became more revealed to be a very pale skinned lady, to the point where her veins were visible through her flesh. The mask still covered over her eyes, but the teal glow became an orange as the surface air began to interact with her glow. The white that cascaded around her body hugged form fit to her body, hugging her as though it were a bathing suit, yet as it reached her hips the train of fabric still continued to trail outward.
"It speaks..." she uttered softly, yet audible enough for it to be heard by the creature. As the cloth continued to collect itself, she began to move forward, herself looking like she was gliding across the sands, her shoulders, head and hips stayed completely level yet it was clear that she was taking steps to move forward.
"It does not look like that is boding well for you, vessel." She spoke again, as she raised her hand upward, cupping her fingers inside one another as rain water began to collect itself in a ball in the palm of her hands. "Tell me, what you plan to prove by shifting the formation of these grains of sand?" As the water began to collect, her face shifted from being neutral to flat out annoyance as her eyes then shifted to a red hue and part of her mask on her left eye dissolved and lifted to reveal her one eye staring directly into it, unfazed.
The red in her eyes translated to the water molecules as some of the mist of the water began to turn a blood red and swirled around the water to keep it's form of a sphere.
This hostility... is it getting worse...?
she thought as her annoyed expression curled into a malicious snark.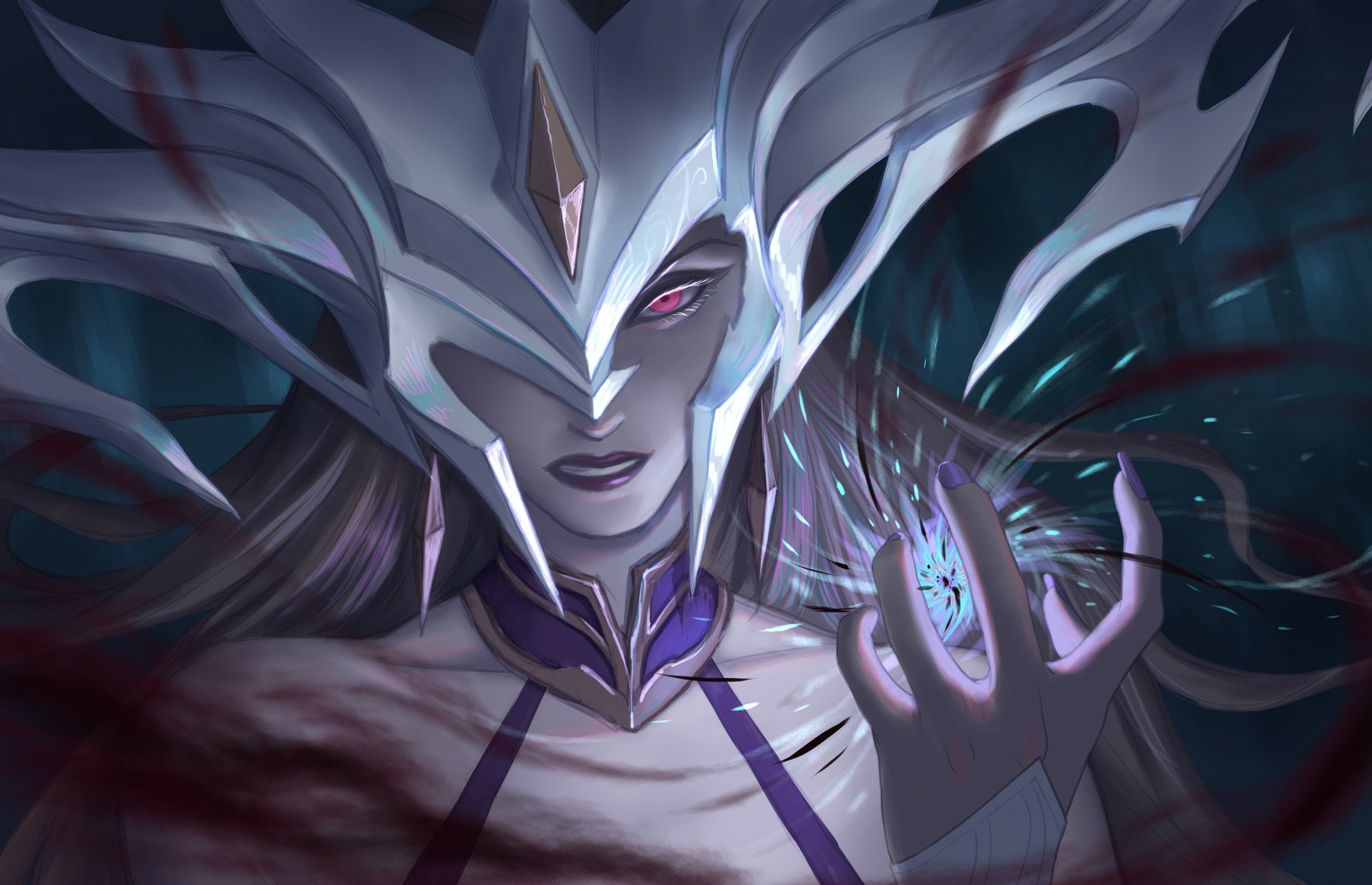 Zigismund

Starter Member


Joined

: 2019-05-27


Posts

: 16

Around the time the weird fish lady made the rain stop midair he knew that any chance of beating her had just taken a swan dive out of twenty storey buildings window. Heart cursed whatever bad luck made him meet this thing.

The hollow visibly backed off when the horned women came closer in her bathing robe made of water. There was just something unnatural about her that put him more on edge than when he was facing his first overpowered foe. Her surprise about his linguistic capabilities made him eye roll simply because it was an identical reaction to the one the black-haired arrancar had.

"What is with these people and their surprise to the fact that I can talk?" The gillian begrudgingly thought.

Surprisingly fish stick decided to play smart with him by commenting on the obvious that his training had led the hollow absolutely nowhere. Still despite the fact, that Heart may be very much facing his doom right now no way in hell was he not going to retort back on that. If the fish arrancar would have been here during his first fight she would know that the gillian didn't take well to insult no matter what the other person was.

"I can assure you that it is progressing better than your poor communication skills." Heart deadpanned.

Well after that the tunas bride decided to...intimidate him? It was hard to tell since she talked like a pretentious eight-grader who got her hands on a dictionary. But from what he could understand she asked why did he make that crater. Heart of course wanted to interject that it wasn't his fault, but he stopped realizing that it kinda was since it formed when he used himself as a hollow meteorite.

The water started to turn red which wasn't a good sign and the female arrancar gave him the terminator eye and a vicious smirk. The crimson liquid and the sudden mood swing made him wanting to make a joke about that time of the month, but the hollow kept his mouth shut since such a joke would be below him. He only hoped that the sickly mermaid couldn't read minds.

The orb in her palm could very likely be a cero in which case, shit! Heart quickly infused his flesh with reishi and hardened it. If the blast was gillian level he at least had some chance of survival. But he wouldn't rely only on that. Heart opened a garganta right above the threat high enough that its existence wasn't completely obvious. He was prepared to open a second one in front of him when she would attack. If succeded the cero(?) would travel from one portal to another and hit her giving the gillian enough breathing room to escape. The creature knew that he couldn't defeat her and he couldn't afford to perish just yet.

"How about we introduce ourselves first just to be polite." The hollow said. "My name is Heart." He only hoped that she couldn't detect the garganta or the blast wouldn't hit him before Heart would manage to shield himself with a portal.
Permissions in this forum:
You
cannot
reply to topics in this forum