Zigismund

Starter Member


Joined

: 2019-05-27


Posts

: 16

Sat Mar 28, 2020 10:41 am
Everything was wrong. From his scar covered body to his weak broken mind and the insatiable desire to feed. Everything just felt so unbearably wrong.

It had started a day after his defeat to that arrancar. He woke up feeling the pain caused by the many injuries on his damaged body. A grim reminder of the loss. The hollow got up while supporting himself with the one arm the creature had been left with. Sadly it, even more, soured his already awful mood. There wasn't a bigger insult in Hueco Mundo than being left crippled by an enemy. The hostility he felt for the black-haired arrancar grow even bigger.

Heart didn't even sense the strange feeling in his body until the next day when during a hunt he felt a new sensation growing from within his flesh. It was surprisingly familiar and jet the creature couldn't understand what it was. That feeling grew bigger by each day and with it, the hollow witnessed an obvious change in his behavior. He became more ferocious trying to devour more and more menos until he couldn't find enough and began to eat even the weaker pre-gillian hollows in mass despite them not giving anything to the creatures power. Then he realized what he felt was the bottomless hunger that plagued all of the weaker hollows. Was this a sign that Heart was devolving? Will he never be able to defeat the being that was responsible for all of this? He never got an answer to these questions. Soon the hollows mind was plunged into darkness and only hunger remained.

If someone had decided to go to visit the forest than that person had a high chance of coming across a giant demented hollow which attacked and ate everything in its wake. The monsters body was covered in scars. Its mask looked broken and then glued back together with cracks of varying sizes going from one side to the other. The creatures menos like cloak was in tatters and even the white flame marks on it looked like a far cry from their former glory. The monsters remaining arm would silently swing at its side until a new type of prey entered the hollows sight and then with surprising speed for such a large creature it would grab the poor sucker and then devour it in one gulp.

The hollow would leave nothing in its wake and sometimes would even consume wood when the hunger became too unbearable leaving a field of giant trees with massive teeth marks behind him which would without a doubt confused anyone who saw them. Every once in awhile the hollow would make a deafening scream that could even give chills to the most jaded of the inhabitants of that world because of the suffering, anyone could hear in it. Hearts life truly had turned into hell unlike any before.

It was during this feasting stupor when the creature reached a part of the forest where it hadn't ever been. It was a cave that apparently led somewhere if the small breeze that came out of it was to be trusted. If he was still sane the hollow would probably question where this hole went, but now it only made another bone-chilling screech and then tried to squeeze through it.

JJ

Rower of Rock. And Souls.


Joined

: 2011-03-03


Posts

: 5174


Age

: 25


Location

: , Location, Location!

Member Info


Platinum Points

:


(20650/20000)




Tiers

:
Tue Apr 28, 2020 11:05 am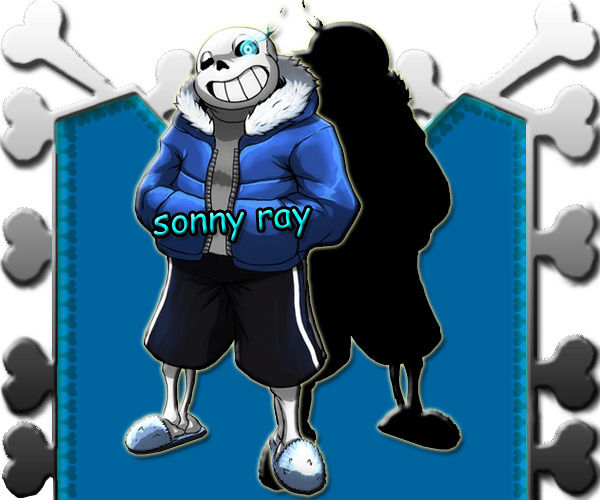 "Man, could this guy have gone on blackout in a worse way…?"

The four foot tall creature muttered to himself as he stepped out of the garganta, his head mostly covered by a blue hoodie. The wastes of Hueco Mundo blew sand all about him, but the figure did not react to them in the least. "The killing intent here's enough that I can feel it in my bones." The creature sighed, removing a hand from his cloak…

A skeletal hand.

The hooded figure's head shifted, taking in its surroundings. "Well, the obvious problem…" Despite the mounting sound of something crashing through the small cave in front of him, taking one step forward, and then another. Something's… head, had wound up poking outside of it. It took up a decent amount of the entrance with its raw size; clearly, this hollow had been gorging itself quite a bit. "Yasee, this is where I make sure you know somethin' really important." The tiny skeleton explained, the tips of his fingers expanding as his forearm gestured in front of him.

"This part'a the forest's mine."

Shink. Schink. Schiiiink.

Out of the sides of the cave, great bones had emerged, implanting themselves into its stone walls… and driving themselves into the hollow, attempting to pierce into his hide, and dragging him out of it, and trying to pin him into the ground. The figure staring down at him, that creature who had somehow done this with a simple wave of his hand… From this position, the massive hollow could see the skeleton's face.

One great blue glowing eye stared down at him, releasing a significant amount of bloodlust in the process… before finally dimming, both of his hands drawing out of his hoodie. "Alright, alright… Here." He turned his back on the hollow, where a strange flat surface rose out of the ground of this secluded spot, just outside of the forest.

The sound of bags and plastic shifting being moved around could be heard. At last, two small pieces of bread, with a chunk of meat between them. "Here. If ya can be enough of a thinking creature to eat this… do it, instead'a me. Fair?"

With that, he tossed the hot dog at the pinned-down creature. Now, it was a waiting game.

Would that be enough to stem his hunger?

He was trying to avoid throwing the guy a bone.


__________________
Believe nothing, no matter where you read it or who has said it, not even if I have said it, unless it agrees with your own reason and your own common sense.
- Buddha
Permissions in this forum:
You
cannot
reply to topics in this forum
Who is online?
In total there are
19
users online :: 1 Registered, 0 Hidden and 18 Guests
Waffles
Top posting users this month
Top posting users this week