THE SHINIGAMI TEMPLATE
Emurarudo Suta
非再生可能
I. Basic Information
» Name:
Emurarudo Suta
» Alias:
Hibana
» Age:
Equivilent of 17
» Gender:
Male
» Association:
None
» Appearance Written:
Suta is short and skinny, with short blonde hair and ruby red eyes. His wide grin, the way his eyes shine, and his small stature make him look younger than he actually is. Deapite this tiny appearence, he is quite physically capable. When not in his Shinigami uniform, he tends to wear a jacket, t-shirt and jeans.
» Appearance Image: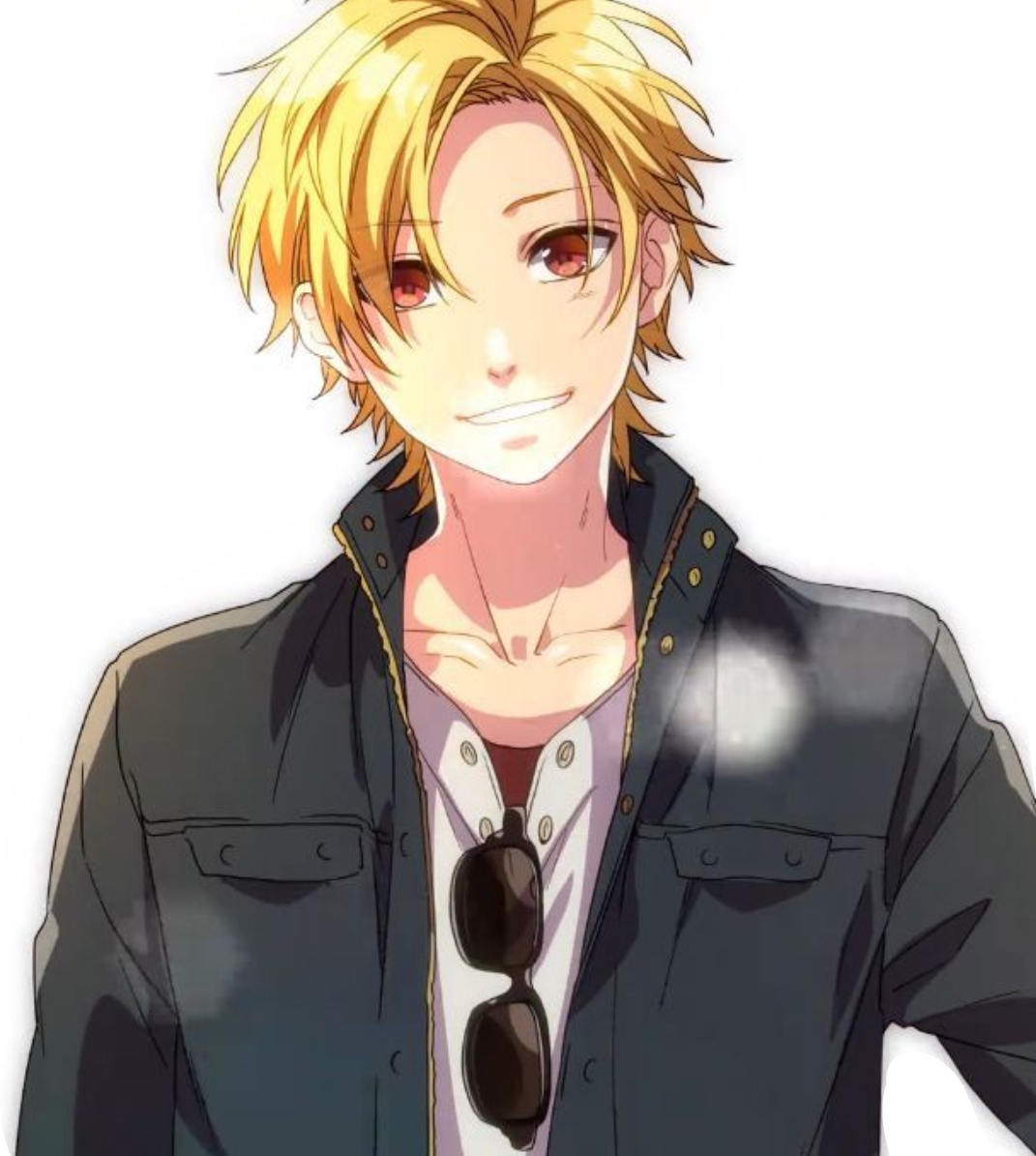 I. Personality
» Personality:
Suta is a very caring person, who would do anything to protect those close to him. He can sometimes be described as gulible or to trusting, as he attempts to see the best in everyone. He thinks of violence as generally a last resort, and is often the kind of guy who would take no limit of bullets for their friends. However, even they have a mischevious side, finding joy in sticking their friends in uncomfortable situations.
I. History
» History:
Suta used to aspire to be a writer and artist. Born into a low family in West Rukongai, Emurarudo had humble beginings wirh loving parents. Suta loved them more than anything, and could not imagine a world without them. One night, as the family was going through the usual dinnertable banter, they were attacked by a high level hollow. Shinigami got their in time to save him, but it was to late for his parents. The hollow escaped before the shinigami could get to it. After this, Suta became obsessed with becoming a shinigami so he could avenge his parents. He sustained burns to build pain tolerence, worked until all his muscles gave out, learned all he could about hollows, shinigami, etc., and built up dangeriously high concentrations of Reiryoku. He joined the shinigami academy 10 years later and continued to push himself to no end, determined to let nothing get in his way. He graduated second in his class and got a high seated officer rank in squad 10, where he was assigned to a small town in the U.S. That is where he was confronted by the hollow that killed his parents. He managed to barely beat it, battered and broken, before colapsing. It took him a month to recover from his wounds. After this, closure cracked open his shell amd he went mostly back to his original cheery self, but even now he continues to push himself to get stronger. A good sense of right and wrong and a dedication to those close to him gives him an iron will and the courage to face any odds.
I. Equipment
» Equipment:
Through some...
special
sources, Suta has his hands on some Shiba Firecrackers, as well as some of Ikkaku's special cream.
I. Racial Techniques/Abilities/Skills
» Racial Abilities:
Suta knows shunpo, along with most kido. They can also polymorph into a girl. This gives them no benifits at all and is purely cosmetic.
» Appearence Image (Female):
I. Sealed Powers
» Zanpakutô Name:
Janguru Boukun
» Zanpakutô Spirit Appearence: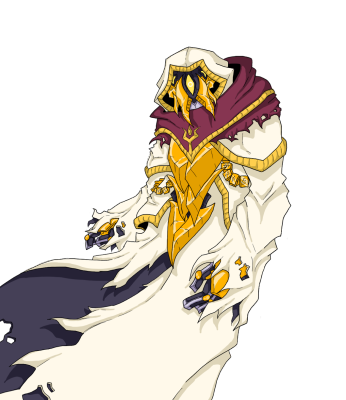 » Inner World:
Janguru's inner world would appear as a jungle with a golden temple in the center.
» Zanpakutô Appearance: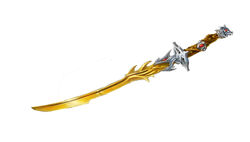 » Sealed Zanpakutô Power:
When slashed in sealed form, Janguru can shoot small waves of embers at the opponent. They don't do much damage and the worst they could do is set your clothes on fire.
I. Shikai
» Shikai Release Phrase:
Tear them up... Janguru Boukun!
» Shikai Release Action:
Upon saying the release phrase, Suta holds Janguru out in front of them. The blade then turns into red Reishi and violentally morphs into the Shikai, whilst wrapping around Suta.
» Shikai Appearance:
Suta's protective nature fed into his Zanpakutô, making the transformation mostly armor. The armor is gold and grey, with long read fur extending fron the helmet to his waist in a ponytail. Under the shoulder plates and neck guard rests a purple cape, and vertical slits in the mask and neck guard have a blue glow. The sword itself becomes a black and gold spear, the blade at the end radiating a red energy.
» Shikai Abilities:
Anything the blade touches is engulfed in flames. If the spear is dragged across the ground and swung upward, it creates a vertical wave of fire called a "Doragon Kuro". Angle depends on the swing, and size/destructive potential depend on the energy put forth. This projectile is fast but grounded, moving along the terrain. This can work to Suta's advantage, sending the Kuro up a wall/large enemy. If criticaly injured, Suta can call upon Janguru to lend them their power, restoring them to a stable state. However, this only lasts for 5 posts, and once it is over, Suta returns to their original state.
I. Bankai
» Bankai Release Phrase:
Descend to Earth and return all to the Primordial Flame... Bankai! Janguru Boukun no Yoku!
» Bankai Release Action:
As Suta says the release phrase, he slashes severall runes into the ground. Upon finishing the phrase and runes, a large explosion happens at the site of the rune. From the ashes of the explosion rises a massive dragon.
» Bankai Appearance:
Suta goes through no change in appearence.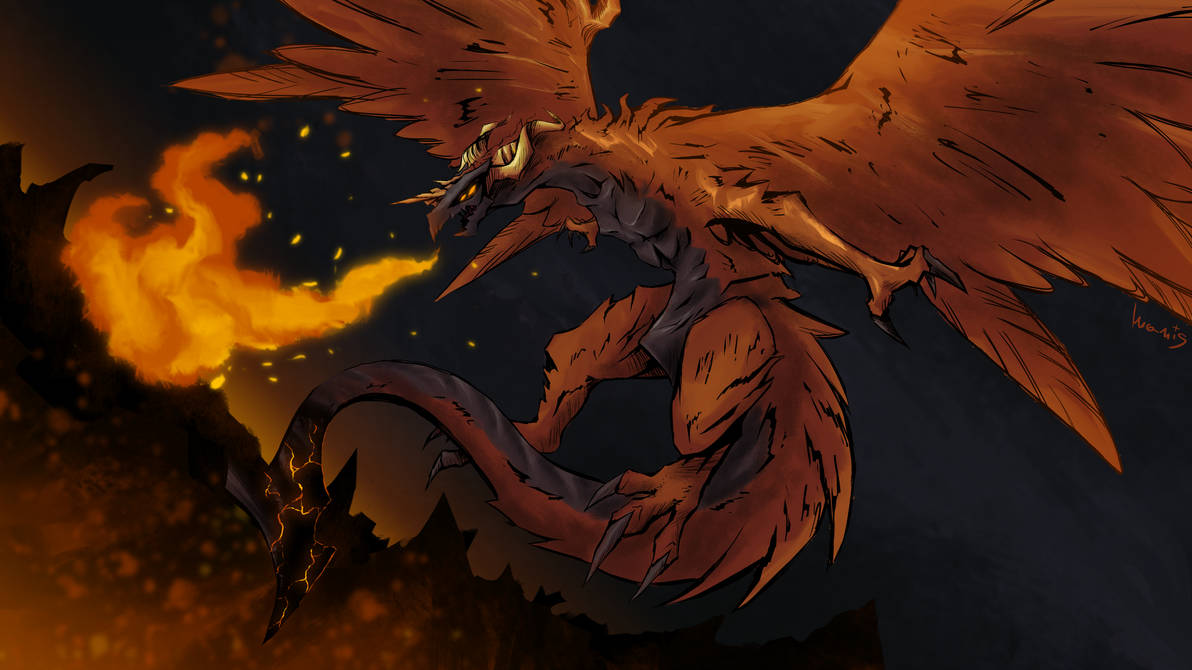 » Bankai Abilities:
For Suta, all physical and Shikai abilities are greatly enhanced. As for the dragon, they can create massive whirlwinds of fire, as well as raise the tempurature in the air to as high as 175 degrees farenheit. When this is done, the humidity also greatly increases, mimicing a severe tropical climate. Though Suta can control the dragon, it can also act on it's own and work at a different angle than Suta. All damage done to the dragon is done equally to Suta (exept death), so he must be careful and defend the dragon.
I. Shikokai
[NOTE: This form is restricted until 0-3, and is not usually granted upon approval. This is ONLY for pureblood Shinigami! Refer to the racial specs for more information]
» Shikokai Release Phrase: [What is your shinigami's release phrase?]

» Shikokai Release Action: [Does your Shinigami do any physical action to release their Shikokai? Feel free to remove this.]

» Shikokai Appearance: [What does your Shinigami look like when released in their Shikokai?]

» Shikokai Abilities: [What abilities does your Shinigami attain in Shikokai?]
I. Skill Sheet
(To Find Out about what these skills are for, please
READ THIS THREAD
before you try doing anything to it. After you have read it, do not fill your skills out until a staff member has graded your thread. The staff member checking your app will also give you Will Skills in which you can add to your app when approved. Click the spoiler below to see what tier gets what kind of skills.)
Spoiler:
General Skills
Durability: Elite/Advanced/Adept/Trained/Beginner/Untrained

General Speed: Elite/Advanced/Adept/Beginner/Untrained

Strength: Elite/Advanced/Adept/Beginner/Untrained

Weapon Skill: Elite/Advanced/Adept/Beginner/Untrained

Shinigami Skills
Hoho: Elite/Advanced/Adept/Beginner/Untrained

Kidō: Elite/Advanced/Adept/Beginner/Untrained

Zanjutsu: Elite/Advanced/Adept/Beginner/Untrained

Hakuda: Elite/Advanced/Adept/Beginner/Untrained
Will Skills
Willpower/Determination: Elite/Advanced/Adept/Beginner/Untrained

Mental Deduction: Elite/Advanced/Adept/Beginner/Untrained

Focus: Elite/Advanced/Adept/Beginner/Untrained

I. Role Play Sample
»  Roleplay Sample:
As Suta walked out into the open dunes of Hueco Mundo, he could smell the awful stench of rotten flesh and dying souls. Walking through the cold grey sands, he began to ponder how exactly he got here. Did he have a mission? Were one of his friends captured? He shuddered at the latter thought, but he could not place exactly how or why they were here. Regardless, he continued walking, silently admiring the tall cylinder buildings of the realm. He heard the cry of a hollow in the distance and a chill ran ever so slowly down his back. Shaking it off, he began to approach the direction of the noise, drivwn by an unknown force to investigate. Upon reaching his destination, he saw a hollow about to eat a person. He quickly lept down, releasing his Zanpakutô as he fell. He quickly dealt with the beast and turned to the victim, only to see his mother. This was impossible. He had watched her get ripped in half. Could she really have been alive all this time? Then, realization struck him. He had this nightmare a thousand times before. He sighed bordely as he saw for the thousanth time his mother turn into a hollow and then eat him. This time, he didn't even wake with a start. He simply sighed once more and drifted back to sleep.