Caesar

Starter Member


Joined

: 2020-05-07


Posts

: 24

After William left the Skeleton Coast in search of bigger and better things he ended up traveling to Karakura City. The purpose of this visit was simple, it's the biggest city in the world and the location most different from where he was raised. If there's any place he could branch out in it would be one so starkly different from his home. However once he got there William quickly grew to dislike the hustling and bustling streets of Karakura. Perhaps too different from Namibia the city's overwhelming population and technology put him off to the grandeur of life in a megalopolis. As such William made his way to the outskirts of the city and then eventually into the sprawling forest surrounding it.

Though Will had never spent much time in any kind of forest before at least there weren't many people around. His eyes scanned his surroundings taking in everything he could so as to adjust to this new terrain. The leaf-covered floor crackled beneath every step as he wanders aimlessly through the massive forest. Perhaps he'll meet someone interesting here, he thought to himself. After all once he left the inhospitable desert of Namibia it quickly became evident many strange people inhabit this war-torn world. Not one to seek out death William had avoided going anywhere currently ravaged by war and so Karakura seemed like a safe bet. After a few hours of wandering William took a seat on a fallen tree as the sun begins setting and looked out around him still taking in the untouched nature's serenity.
MWD

Seasoned Member


Joined

: 2016-07-24


Posts

: 1142


Location

: Merica

Member Info


Platinum Points

:


(115400/99999)




Tiers

:

Ghost Freak
Yasuko Ishikura
Song: N/a STUFF - Artist: N/A STUFF - Words: N/A


This forest was filled with souls of both living and dead. Animals and humans were killed in this very forest, either from an unsuspecting hollow attack or from mother nature herself. The opportunity to calculate the limitations of her pendant, especially her powers of raising the dead.

Examining her pendant the moans were almost silent, after rotating the right combination to open it the moans and groans became prevalent. Many of the souls were crying to get out, whilst others just remained quiet scared of showing resistance towards the girl. Starting off small she allowed the screeches of the souls left inside to envelop her mind and body, a small black dust cloud similar to a smoke bomb would surround herself before dissipating.

Her body was a bit taller, her black hair extended to her back now a dark-purple. Eyes completely devoid of iris only replaced by swirls as if hypnotized by a magician. Arise legion! The body of the bear emerged from the ground, crawling its way out gasping for air. The smell of the decaying flesh was atrocious with maggots petruding in various parts of the body.

But something was calling to her..the rotting heart within her wanted souls...more to sedate its hunger. Continuous beating of the heart like a beacon leading her closer any souls close by. And low and behold it was people walking amongst the forest.

Two twenty somethings, both male with different body compositions and clothing. She decided to use this to good use.

It's teeth were exposed in an angry fashion. They were sharp, white daggers, ready to slice until they bled to death. It's paws were rooted to the ground, but no doubt ready to clobber them if they made any sudden movements. Like any creature it attacked the two hikers, one of them tried to run away whilst the other followed suite unfortunately the two would suffer a horrible fate.

Yasuko could see an assortment of entrails and blood splatter across the grass almost like a painting. Looking down the bodies lie like dolls over the grass, limbs at awkward angles and heads held in such a way that they cannot be sleeping. These bodies, once the repositories of people as alive as she was, are now abandoned shells left to rot in the open.

Almost by instinct the pendant began to emit a purple aura beginning to condense into a two beams each releasing the inner soul within them. Two small souls showed as they were being sucked inside like a vacuum finally inside the beating heart, another addition to her collection.

" So many souls. So little time. she chuckled.

If anyone were here they'd hear the screams and cackle of an unidentifiable individual, were they good or evil? That was up for them to decide.

Caesar

Starter Member


Joined

: 2020-05-07


Posts

: 24

Fri May 22, 2020 11:14 pm
Bloodcurdling screams could be heard throughout the region of the forest William currently sat in. Surprise and a following blanket of unease spread through his mind as he rose to his feet and scanned his surroundings for any strangers. For a moment he thought he could just barely make out the sound of feminine laughter. "Oh great, it's a crazy person. Just my luck." Instead of running in the opposite direction William decided it might be more interesting to check out what was going on, and if need be he could always make a hasty retreat away. Maybe it wouldn't be as bad as he thought.

William carefully made his way through the maze of towering trees, his boots avoiding snapping any twigs to retain the element of surprise. He wasn't sure if it mattered though. The person responsible for the screams could just as easily possess some magic power to sense his location and thus would not have to rely on hearing or sight. Still it wouldn't hurt to be extra careful all things considered. He was in a part of the world wholly new to him and outside of knowing Karakura Central itself was safe he could not be entirely sure about the massive forest surrounding the city.

Eventually William came upon a scene straight out of an old school horror movie. Blood, guts and various other organs littered a patch of grass near a giant seemingly undead bear and a young woman. Given the joy written on her face William deduced the terrifying creature was either her companion or slave. Either way it spelled danger for him and anyone else she may come across. Despite this William stepped into view about thirty feet away from the duo and greeted her "Hey, this is a Zom-bear free area. Gonna have to ask you to leave girlie, and take that fugly thing with you." Probably not the smartest thing Will had ever done.
MWD

Seasoned Member


Joined

: 2016-07-24


Posts

: 1142


Location

: Merica

Member Info


Platinum Points

:


(115400/99999)




Tiers

:

Ghost Freak
Yasuko Ishikura
Song: N/a STUFF - Artist: N/A STUFF - Words: N/A


She laughed the souls of the two humans began to frantically finding a way out but like everything they eventually tire out and submit. Suddenly a voice came from the area they were standing in. Turning her head Yasuko found a man standing before her albiet some feet away from the two..somewhat away to be exact. But this one seemed different than the rest, his stature was obvious yet the distance he placed between the two was intriguing. Just what could he be planning the girl wondered.

However she had to be careful, looks can be deceiving and this man didn't seem like a pushover. She'd be a fool to just let her bear go out and attack without any thought put into it. She stood up as the bear walked beside her side like a trustful dog, a creepy smile was eminent on her face. If the stranger he would feel a dark energy emerging from her body, it wasn't strong but it would leave most mortals dreary at the sight..

"I got to admit you a bit of bravery, coming out here and seeing this granduncle display yet not shaken like a frightened rabbit." she said a bit impressed at the stranger after all he didn't show signs of anxiety nor fear. No hunched shoulders, trembling, not even freezing at the sight of blood and guts. This was an interesting one indeed, the comment he made about her fugly bear only made her upset chuckle more.

"Oh no, young man this is a speciman of value. I've clearly this creature a second chance at life is all. It breathes, walks, and eats. Wouldn't you want the same treatment. A being that can never feel pain, no longer need sleep, and not being subjected to limitations of the living? She knelt down to give the rotting bear a loving hug.

But enough small talk, its time to kill! Arise Legion! Yasuko would summon another corpse as it would emerge from the ground only to reveal small fox. Subconsciously Yasuko would order the bear previously summoned to attack from the front to act as a shield whilst the fox would use the bear as cover before using its speed to attack from hoping to injure his shoulder crippling whatever attacks The foxes speed is the same as if were alive, but hopefully this stranger wouldn't be able to keep up with the two forces coming at him at once.


__________________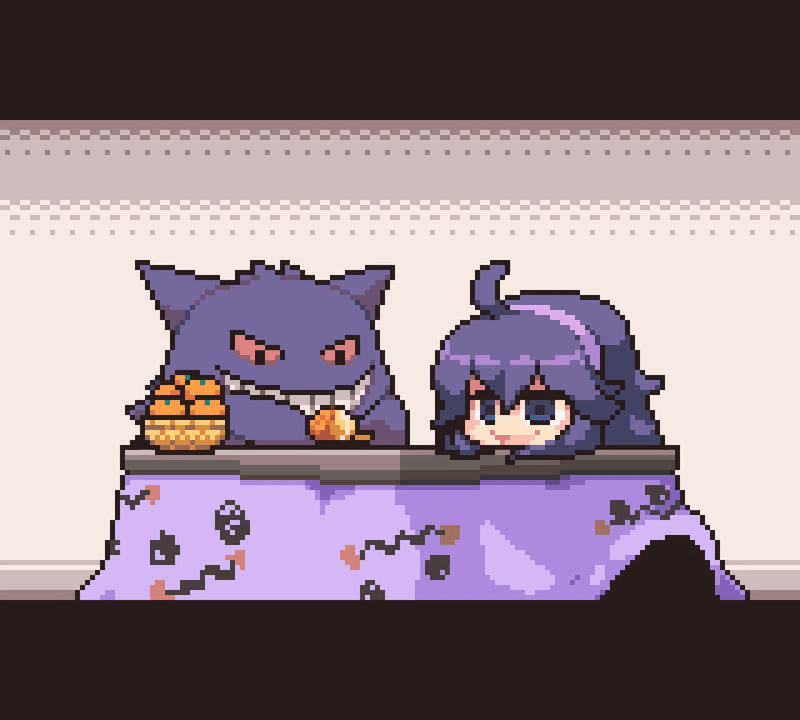 Caesar

Starter Member


Joined

: 2020-05-07


Posts

: 24

William had to admit this person just got creepier and creepier with every passing second. Her speech and actions were unsettling, as was the grotesque miasma seemingly radiating from her small and unsuspecting visage. But throughout this interaction William stayed focused on the zombified bear as if it could move at the speed of a living one the gap between the two could likely be closed in just a few seconds. For this reason he stayed ready to act even while appearing relaxed and unfazed. Appearances could be deceiving after all, and this girl was proof of it too.

"Immortality at the cost of forced servitude is worthless anyway, girlie. That ain't an animal anymore, just a tool. Can't say I'm a big fan of what you're doin' to it." Before he could say much more the girl made her intentions clear and summoned another one of her zombie creatures. As quickly as he'd ever reacted to an aggressor William withdrew his chained Drachma coin from his pocket which glowed brilliantly and formed into a disc-launching gun in his hands. This was his Quincy Spirit Weapon, it's name Ilios and purpose to tear apart his enemies.

Seeing the bear not move much it was obvious to William the undead fox would be the real issue right now. Can't get touched by that thing, no idea what'll happen! he thought to himself as his finger pulled the trigger of Ilios multiple times, sending forth three rapidly-rotating discs of spirit energy at the fox. These discs zipped through the air at a decently high speed making it difficult for even an agile animal like a fox to dodge but there was no guarantee they would hit and because of that fact William continued stepping backwards to limit the creature from closing the gap between them. Assuming the fox was dodging it's forward trajectory would also be slowed which gave William a moment to think and assess the situation Can't use too much energy yet, the bear and girl are still waiting...need an opening!
MWD

Seasoned Member


Joined

: 2016-07-24


Posts

: 1142


Location

: Merica

Member Info


Platinum Points

:


(115400/99999)




Tiers

:

Ghost Freak
Yasuko Ishikura
Song: N/a STUFF - Artist: N/A STUFF - Words: N/A

"A tool? Ha! Of course someone like you wouldn't understand.

The human just sat back as her zombified animals began to do as she command like soldiers awaiting to initate combat without the input of a commander. Unfortunately the stranger was smart enough to not attack head on and fight from afar and was cautious about what to do, the bear shield trick didn't go as planned but she watched the strangers movements, examining what she could exploit in terms of weaknesses whether big or small it would give her a huge advantage over this young fellow.

What surprised her was his weapon of choice, a coin turning into a gun that launched disks? That wasn't something she expected but she could only smirk.

Now this is getting interesting. she carefully examined the fox that was on the attack, its speed was enough to at least gain some distance. She watched as the disks rotate at immense speeds was something she had to take into account if she were able to contain his soul.
Unfortunately not even its speed was enough to dodge the disks that surrounded it as it yelped on the ground grass rustling against its weight.

The girl just looked at it anger and frustration.

"I can't accept no failures. Your worthless too me. rather than have her bear go out and kill it at the risk of being destroyed she'd let its body immediately go back to the ground where it belonged. The process would leave her breathing ragged placing a hand on her head as if a piercing headache just shot out. Nonetheless she needed to end this quickly even if it killed her in the process.


Arise legion. As she uttered the words a hawk and falcon emerged from the ground, however rather than attacking him head on they hid in the trees. Waiting for him to make a move.

"Oh no.. She said as she could feel her hair changing back to black, and her eyes turning back. She could feel her body slowly reverting to her original state. If she turns back she'd be an easy target.


__________________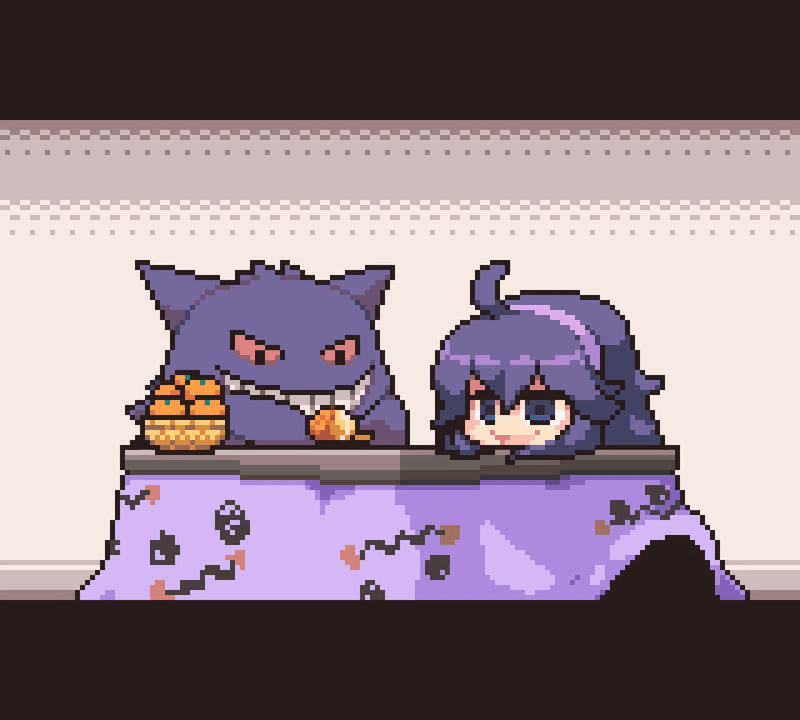 Caesar

Starter Member


Joined

: 2020-05-07


Posts

: 24

Sun May 24, 2020 10:18 pm
William breathed a sigh of relief as his projectiles struck their target. Though the scene was saddening to watch an already-dead creature be butchered again, at least now it could rest free from the girl's grip of control. From a young age William had resented authority figures because of his father, and for someone to force these creatures to do as she says was a chilling revelation to him. At least it appears if he defeats them the girl relinquishes her power over them, providing him with a new objective in this fight of life versus death.

The creation of two more zombies was a threatening action to say the least. William had barely managed to hit the fox with his discs, and these birds would be significantly more difficult due to their higher speed and even smaller bodies. And if William knew much about birds, and he didn't, then their beaks and talons would still be dangerous regardless of their size. Wanting to be cautious about this situation and not make any rash decisions William stayed put and remained hesitant about going on the attack. Instead, he took a few more steps back and kept his eye and aim on the foliage of the trees far above his head. If anything came rushing down at him at least William would be able to fire quickly. "Come on, it's 4 on 1. Hardly a fair fight!"
MWD

Seasoned Member


Joined

: 2016-07-24


Posts

: 1142


Location

: Merica

Member Info


Platinum Points

:


(115400/99999)




Tiers

:

Ghost Freak
Yasuko Ishikura
Song: N/a STUFF - Artist: N/A STUFF - Words: N/A


The girl snickerd before letting out a cruel mocking laugh at this man's complaint about numbers calling it "unfair". What was he a fucking child? And he thinks he has the tongue too call him girlie. Do you think I give a rats ass about playing fair?? Its a battle and if you can't adapt to the situation your useless as a fish out of water.

As the man fired a few into the trees hoping to scare the birds away and take into the skies he did succeed however they were under her control and they do whatever their master tells them. Without a second thought the hawk and falcon would take to the skies and immediately the falcon would begin first as falcon's stoops enable them kill their prey with massive mid-air impacts. It's arguably effective, but why mostly rely on a maneuver that comes with such tremendous physical and cognitive demands.

Hopefully at such high speeds the hawk's maneuverability and agility with its rolls would be a difficult target for the man to take down. Whilst the falcon would swoop down with massive impact its talons open and ready to tear him apart. If he was able too that is.

"And four on one? You seriously need to go back to school."

She could feel her body going back more and more even her bear was beginning to decompose back into the soil it once lived in..if the man wasn't distracted he'd see the girl was changing. Was she ascending into another form, or was luck on the man's side? It was him to decide.



__________________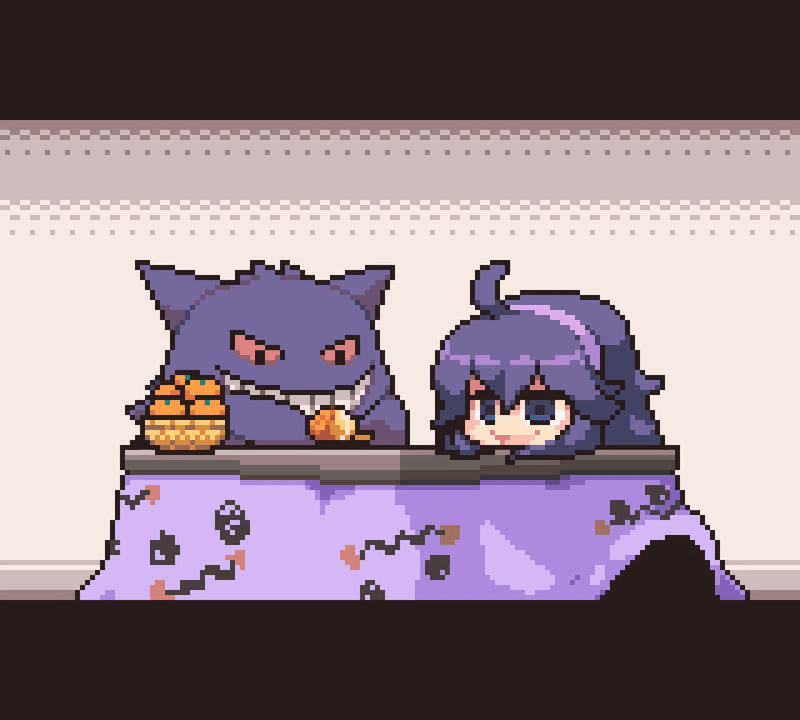 Caesar

Starter Member


Joined

: 2020-05-07


Posts

: 24

"Somebody clearly doesn't know how to take a joke..." said William, incredulous at the girl's reaction to his previous statement. To him it was clearly said for comedic effect yet she seemed to take it entirely seriously. Though given her actions and demeanor he could not be surprised by her overly serious attitude. A lack of sense of humor was a major turn off for the man when it comes to conversation so William decided it best to simply hold his tongue from here on out and focus on the battle in front of him.

As the two birds of prey descended upon him as if seeking out their next meal William stood firm and fired off half a dozen more rapidly spinning saw blade-like discs of energy at them hoping to defeat them in an instantly. Unfortunately by the sixth shot he could already feel noticeable fatigue eroding his energy reserves and thus the final shot was smaller than the rest. He hoped they would manage to take the birds down before either had a chance to reach him but with his luck no such thing would happen. The first four discs went at the falcon which was diving more quickly than the other, and thus would likelier be taken down. The hawk however was less likely to be defeated quickly as it needed only to dodge two attacks one of which was smaller and a bit slower than the other. Still William stood firm and waited to see if one of them would reach him before trying to dodge out of the way but if one did manage to get him it would likely score a decent hit due to his slowed reflexes from using so much energy to shoot the discs. If one of the birds hit him it would probably open a somewhat deep gash on his left arm as he attempted to leap out of the way.
MWD

Seasoned Member


Joined

: 2016-07-24


Posts

: 1142


Location

: Merica

Member Info


Platinum Points

:


(115400/99999)




Tiers

:

Ghost Freak
Yasuko Ishikura
Song: N/a STUFF - Artist: N/A STUFF - Words: N/A


This was the killing blow, the one thing she needed to cease an opportunity to consume his soul. All it took was one decisive strike and he'd be finished. A sinister laugh echoed throughout the forest. "It seems that your almost out of juice. How unfortunate, this is why you never underestimate the power i poses-" Just before she could finish her sentence she noticed something happening to the birds they seemed slower than earlier..even the bear by her side was starting to get sluggish.

Luckily the gods were on his side as her birds began to lose momentum and speed as a last ditch effort one of the birds left a wound but a non-fatal one unfortunately. They just stood there on the grass lifeless, the bear by her side suffered the same fate. Suddenly the pendant began to seal itself off as if the puzzle was never even touched.

A cloud of black smoke exploded onto her the screams of the souls beginning to surround her once more only to dissipate revealing the once insane girl back to her normal self, but even then she was still apathetic as ever. 'Guess I overdid it a bit." Yasuko just scoffed at the situation at hand, not even scared in the slightest. He's seen what she can do, however it seemed like he was exhausted as well. If only she had a bit more juice he'd be lying on the ground so her bear could eat him alive or leave a more deadly wound on him.



__________________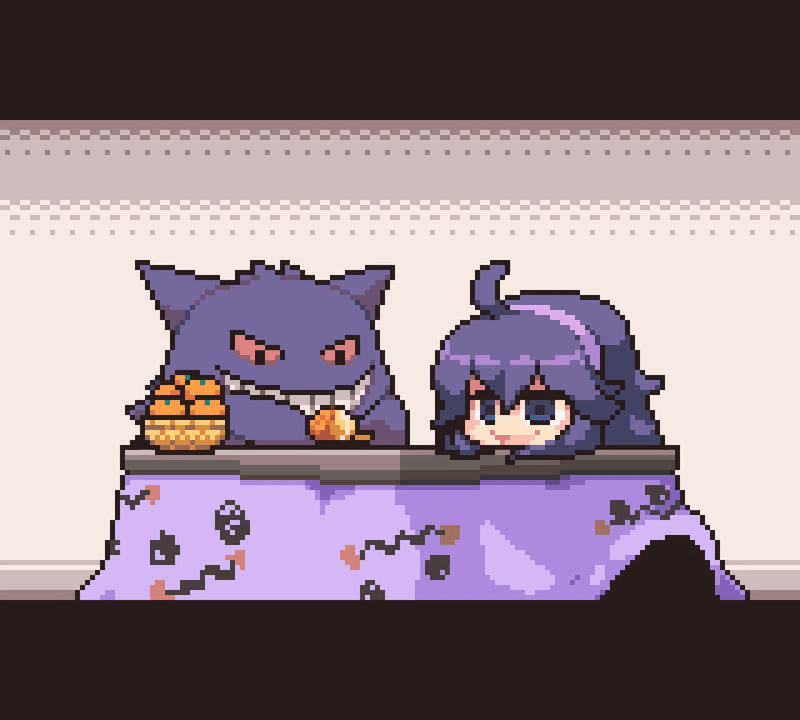 Permissions in this forum:
You
cannot
reply to topics in this forum