+5
darkfunnel
Mirja Eeola
Slayer
Ame no ko
Lillian
9 posters
Lillian

Veteran Member


Joined

: 2017-03-31


Posts

: 2839


Age

: 23


Location

: Beep beep i'm a sheep

Member Info


Platinum Points

:


(42100/16000)




Tiers

:
Event Creation Template
Name:
The Depths Stir

Character:
Anyone Can Join!
Protagonist's mission is to investigate the receding tides, ensure citizen safety, and be prepared to combat any threats that may arise.
Antagonists can take advantage of the chaos to cause further destruction or fulfill their own ends.
Neutral parties can either act as bystanders or people directly experiencing what would soon unfold.

Type: Main Storyline Pre-Event

Info:

Direct Confrontation (2 Tier and Above RECCOMENDED): https://www.platinumhearts.net/t21674-aberration-inbound-the-depths-stir-direct-confrontation-thread#142071
City Attack: https://www.platinumhearts.net/t21673-roaring-seas-the-depths-stir-city-attack-thread#142070

[5:00 PM; 01/28/2421]

A distant, peculiar noise can be heard, detected from the Pacific Ocean. While it was a bit surprising for most going about their day, it didn't serve to be a massive disturbance. However, light investigation was put into what could have made such a strange, loud sound from so far off...

[7:00 PM; 01/28/2421]
Unseasonal, violent downpours have littered several portions of Japan, unusual weather patterns have been tracked. The cause for this is unknown, but due to the severity of the rain, citizens in affected areas have been advised to remain inside until the weather clears, being treated as a typical bad storm.

[9:30 PM; 01/28/2421]

The storms appear to be worsening, the weather patterns only growing stranger as the storms appear to have accumulated towards Karakura Central. No apparent individual or group has caused these storms, but there appears to be some sway of supernatural origin. Data is still being gathered and any updates will be given if possible.

[12:20 AM; 01/29/2421]

Witnesses by the coast have observed the tides receding considerably during the storm, giving fears to a tsunami. However, tectonic analysis have shown no evidence of disturbance. Tides continue to recede more and more throughout the night, far past typical lows.

This is going to be a dangerous night...


Notes:

Due to the nature of this event as well as to keep up activity, I am going to have a few expectations of anyone who decides to join in:

*This event WILL have a posting time limit of 4 days per post! After the first round of responders, each person will have 4 days to input a response. It doesn't matter who, but as long as someone is posting within the time limit, the timer will effectively be reset from when that person posts.

*There is no particular posting order unless desired as to allow more freedom for anyone posting. You don't need to wait for another person to post if their actions arent directly affecting your character, but communicate with the group on your desired turn to prevent any confusion.

*I will be checking up on everyone as we go along, particularly anyone i've noticed who hasn't posted in a while. If you have stuff going on IRL or personally that's preventing you from posting, that is okay. Just communicate this with me so I can keep that in mind; I just don't want anyone getting left behind if they don't want to be.

*If you want this event to trigger any sort of plot with your character, talk to me, we can work something out to help you down that direction. Of course it has to be within reason, unfortunately I can't centralize this event to one person or anything like that.

*Please, if you have any questions or concerns about the contents of the event, come talk to me! I'll be happy to clear things up.

*If you are joining the event, please post below and say which character(s) you're going to be using in the event; I'm making a list of active characters in the event as we go on as to keep things organized.


Ame no ko

Experienced Member


Joined

: 2019-12-07


Posts

: 566

Member Info


Platinum Points

:


(0/0)




Tiers

:
This sounds like a wonderful opportunity for my Quincy character to start her adventures. But she is not approved yet, only WIP. I'd like some feedback from another player a bit more experienced in Quincies before I hand her in.
but if she's ready in time, I'd like to take part with
Jules
If not, I still would like to join, with Hana, but since she's Div 1 it wouldn't be as consistend, her being in japan, as it would with a mortal Quincy that lives there.

__________________


Slayer

Thicc Boi


Joined

: 2016-10-29


Posts

: 727


Age

: 21


Location

: The Dance Floor

Member Info


Platinum Points

:


(7900/999999)




Tiers

:
Wed Jan 13, 2021 11:12 pm
THROUGH THE POWER VESTED IN ME...

Aight, staff looked over this and we don't see anything wrong with it.

Happy hunting! I hope y'all brought shanties. If not, I got you.



(This also acts as the approval post for the other thing that you asked us about Lil, I'm just lazy.)

Mirja Eeola

Demon Toy


Joined

: 2016-08-18


Posts

: 5797


Location

: Where ever a Space-girl can

Member Info


Platinum Points

:


(398349/999999)




Tiers

:
Thu Jan 14, 2021 10:56 pm
"You are scaring away the fish, fuck off!"
darkfunnel

Veteran Member


Joined

: 2016-01-31


Posts

: 2156


Age

: 26


Location

: Uhmm... not sure...

Member Info


Platinum Points

:


(128100/999999)




Tiers

:
Thu Jan 14, 2021 11:05 pm
«Bad Cosmic Space Whale Thing!»


I'll yeet a yote an Ari in there. It'll be fiiiiiiiiiiiiiiiiiiiiiiiiiiiiiiiiiiiine~~ Maybe



Guest

Guest

Thu Jan 14, 2021 11:22 pm
Takehiko will join to help as an envoy of the Gotei and the Medical corps.
Henrex

Tor'uk


Joined

: 2016-01-20


Posts

: 4248


Age

: 23

Member Info


Platinum Points

:


(419100/999999)




Tiers

:
Laskt

Established Member


Joined

: 2018-07-25


Posts

: 203


Location

: MURICA

Member Info


Platinum Points

:


(0/0)




Tiers

:
MWD

Seasoned Member


Joined

: 2016-07-24


Posts

: 1142


Location

: Merica

Member Info


Platinum Points

:


(115400/99999)




Tiers

:
This event better get my juices pumped up. YASHAA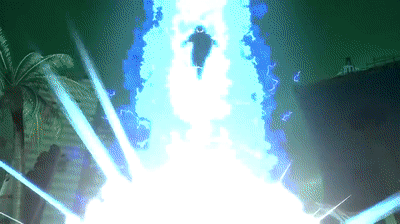 Mon Jan 25, 2021 12:13 am
[adm]Signing Adam, Algos and Radioactive up as reserves. No promises on if all three will join, but I wanted to reserve space to explore potential avenues with my muse.[/adm]
__________________
Permissions in this forum:
You
cannot
reply to topics in this forum