Fri Mar 04, 2011 11:49 am


:Everday was like any average day since the day Kenji had graduated. He watched the members of Shino academy start their days out, whether they were juniors just starting their journey or the Seniors whom were busy studying for the final exams. So many of these brought back good memories for Kenji.

Being a Shinigami now Kenji knew he still had a long way to go especially with making new friends, and the only way to start of was to meet and greet but he was different. He wanted to train so he could be of use to people instead. Although he hadn't quite yet mastered Shikai he had been sometimes staying out training himself until he would collapse of exhaustion but he could feel it, feel that his powers were growing.

Today, Kenji sat against a tree. His Zanpakuto, lay against one tree to maintain his balance while he ate his lunch. He observed the training ground and how much of it had been dugged up already, the grass had been cut on one part of the training ground, showing the Earth, a few trees lay on the ground, it looked like a tip really. He sighed slightly at this as he stopped eating and rested his head against the tree looking up at the sky for a second before putting everything away.

He had to clean this up in case someone else wanted to train and it'd be awfully rude of him if he were to keep it like this and just leave. Although he had just found out about his power a few weeks before Graduation, Kenji had made sure to keep it a secret from everyone other than himself. He didn't want it to interfere with his chances of graduation or loosing his friends although he had lost them anyway as they had all gotten into squad s and had no time to hang around with Kenji anymore.


He placed his hand over the training ground using up a lot of energy as the black power which he was born with soon spread over the grass, fixing it up although in return made Kenji tired, sweat ran from his face. It took him a few hours before the training ground looked nearly as good as new. He sighed with relief at this, his hands seemed to be slightly burnt and not everything was patched up, mainly because he didn't have the strength or energy left to do so anymore. The sun soon gleamed on to the grounds, it was awfully hot. Even for a day at the start of spring. He sat back under the tree with the most shade trying to get some sleep:
Pockeh

Metal as Fuck


Joined

: 2010-12-11


Posts

: 3387


Age

: 27


Location

: Where all sinners congregate

Member Info


Platinum Points

:


(44400/999999)




Tiers

:
Mayuri Kurotsuchi
"What's the point of achieving perfection?"
Mayuri realized how petty this business of "training" was. He didn't want anything to do with it. Mayuri hated the very thought of it. Why train? What were you striving to do? If you're going to increase your skill, do it yourself so no one knows of your strength but yourself. Mayuri had these thoughts running through his head as he walked the training grounds of his own division. He had come out here to look for someone to fight, he was in a fairly testy mood and he needed to take out his anger on a hapless subordinate.
Mayuri looked up, the sun reflecting against his pale colors of his makeup. The white reflecting the majority of the light. He sighed, shaking his head. "My, my." He thought aloud to himself, "What a blistering day. It seems as if someone ripped perfection's stomach open and spilled its entrails on the field. How sickening." Mayuri shrugged, turning and facing the other direction. But not before noticing the tree.. and..
Mayuri shunpoed quickly up to the tree, glancing down at the groggy man laying against it. Mayuri scowled and aimed a kick at the man. "Get up, will you? I require your services."
:As another breeze of the wind brushed past the area slowly cooling the boy down he began sensing someone's spiritual pressure.
The boy opened his eyes to see a kick heading towards his direction, aiming to deflect the kick with his hand in a defensive state as he opened his eyes again looking up at the tree.

A Captain's haori, he knew immediately that this was a Captain.

He quickly stood up, jumping out of the way of the tree. Placing a hand on the hilt of his Zanpakuto which lay against a different tree. He soon sheathed it, knowing the rules of th Soul Society all to well. He couldn't attack a Captain for no reason although the kick had really pissed him off. Was this man intending on placing him on squad four or what.

He attempted to raise the black reiatsu but nothing happened, he was worn out as it was to even plant one attack. Perhaps talk could solve a few things.

He bowed his head:

"I'm sorry if I got in your way...and if this is your training ground I'm even more sorry...My name is Kenji Shiba. Please accept my apologies sir."

:His voice was soft but slightly deep so it wouldn't sound like a girl's voice, at least. It didn't sound like a girl's voice as much as it did when he was seven.:
__________________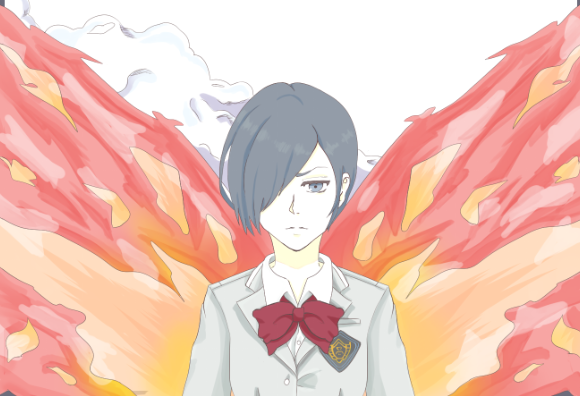 Hon Hon Baguette.
Pockeh

Metal as Fuck


Joined

: 2010-12-11


Posts

: 3387


Age

: 27


Location

: Where all sinners congregate

Member Info


Platinum Points

:


(44400/999999)




Tiers

:
Sun Mar 06, 2011 11:05 am
Mayuri Kurotsuchi
"What's the point of achieving perfection?"
Mayuri growled and leaned over towards the man. "In my way? Nonsense." Did this kid think he was that stuck up? "No, no. I require your help with something. It's a beautiful day, which puts me in a very bad mood, so I'd like your help getting out of my bad mood." Mayuri grinned, his permanently yellow sadistic smile showing through his lips. "Through combat."
He straightened his back, standing at his full height, "I need a good fight to make me feel better about myself, and you happen to be here, so I'm challenging you." He shrugged, rolling his eyes, "Unless you consider yourself too weak, in which case I'm wasting my time here."
Sun Mar 06, 2011 11:12 am
:The boy opened his mouth. Was this Captain serious?
There wasn't a single rule about fighting a Captain if asked too know.
Some part of him didn't want to fight a Captain but the other part didn't want to disobey orders from a Captain either.:

"I...but..."

:He began not able to get the words out for a second:

"A-Alright..."

:He himself wanted to see what he had learnt overall in the academy and the past few days he had been training here:


;He looked up at the Captain, observing what he was wearing and the make-up on his face. Sweat fell from his face slightly before unsheathing his Zanpakuto as he pointed it at the Captain. Raising his reiatsu before it turned black. Soon following his eyes as they both turned from the Aqua green colour to black.:
__________________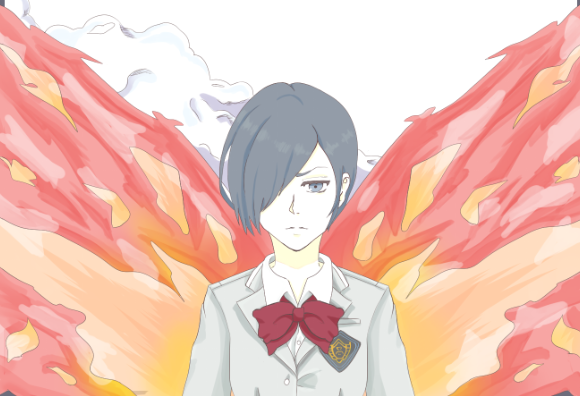 Hon Hon Baguette.
Ræn

Pimp Cloak


Joined

: 2010-08-29


Posts

: 1420


Location

: A place

Member Info


Platinum Points

:


(0/0)




Tiers

:
__________________
Permissions in this forum:
You
cannot
reply to topics in this forum