||Tsukuyomi||

The Dark Enforcer


Joined

: 2011-03-14


Posts

: 427


Location

: Seireitei

Member Info


Platinum Points

:


(0/0)




Tiers

: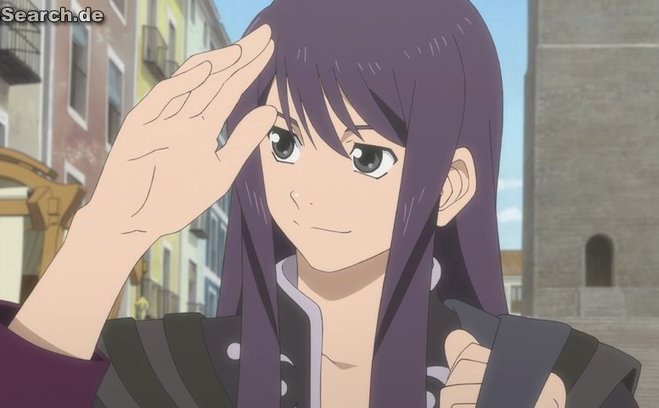 Yuri Magnus

"Do Justice and Punish the Unjust"

With his mind made up and his belongings packed up beside him, Yuri Magnus, The Dark Enforcer was going to do what he thought was Taboo. He always believed that people who tried to fix things from the inside were delusional, Dreamers even... Although, A miniscule thought resonated throughout his head like a ping pong ball out of control- He finally gained a hold of that thought, The thought... of the shinigami path within the Seireitei. The Dark enforcer stood up slowly before grabbing Teion-en and his bag in the same left hand and hoisting it over his left shoulder. He pushed the door from his Guardians house open with his free hand as he was then greeted by the Smiling sunlight over the horizon and most of the Citizens of district eighty. Slightly surprised, A Smile crept upon his face. Yuri took his normal pace down the stairs before three little girls run up to him and Hand him A Bag- It was money. One stood out form the rest and began to speak with low docile voice that was almost to sweet to bare.

"Thank You for everything Yuri. This is our way of saying thanks all these Years you helped us. If you weren't Here...This place would be much much worse"

That Alone made Yuri smile towards the Little girl. He then Leaned down and ruffled her hair before Standing up and looking at everyone, One last time before he took the bag and Said Aloud.

"Thank you everyone...I'll be back soon, Don't get into too much trouble now when I'm gone!"

With those last words, The Dark enforcer then Turned on his heels before walking towards the Long road ahead to Seireitei, The path of one...The path of the shino academy.

Yuri himself has never left district eighty for an extended amount of time, and from time to time on his travels, Trials and tribulations, He wondered how they were doing and such. Yuri knew in his heart that although they were Weak, they have some strength to survive as long as they have. It's been about Two Weeks, And the Dark enforcer is closing in on his destination. He then arrives at District Four- His eyes widen at the change of lawfulness and cleanliness that was bestowed upon them. Was it because they were closer to Seireitei ? Was it because the nobility made it this way for them and only for them ? These questions made Yuri's Blood boil as he walked through the town with a Look of utter distaint across his face. Thinking that he need to stock up once more before continuing on his Journey, Yuri decides to go to a local food Vender. Even though Yuri is from District eighty, He kept a high track on his hygiene and appearance, But for the last couple days, Yuri was quite Filthy from his backwater routes. The vendor looked at Yuri Up and down as if he was going to steal something- Yuri glances over at the man looking at him with a scoffing attitude before just leaving; Forgetting to restock over such a petty man. With that incident under his belt, Yuri up and left District four for a straight shot for the academy, No Breaks, No Stops.

After three more labour busting days, The Dark Enforcer arrives at the Gates of the shino Academy. Completely exhausted, Physically, mentally and with Little to no Energy with food or Reiatsu, Yuri Falls to his knees and then collapses to the ground with an Unsheathed Teion-en in his hand. Yuri tries to Open his eyes but before he could he Uttered.

"For Fuck sakes..."

And with that, He Past out, Not Sure of his Future.
Dai

'Dat Bishie


Joined

: 2010-11-07


Posts

: 1550


Age

: 28


Location

: New Zealand

Member Info


Platinum Points

:


(10/100)




Tiers

:
Pathetic. Who went out and got themselves unconscious like that? Right in front of the Shino Academy's doors, too. There was nobody else in sight, it seemed. Strange, for a Monday. She knelt down beside him, and poked his side a couple of times. Strange. There were some interesting people in the world, it seemed. With a soft sigh, the feminine Captain picked up the unconscious man, and threw him over her shoulder. Solas looked carefully at him, noting that he was somewhat taller than she was. Then again, you were shorter than everyone when you were 5'1", weren't you? She giggled lightly, and then started to walk into the gates, taking him into the Shino Academy. The way he was pointed... that was his goal, wasn't it?
She walked through the halls, and placed him onto a bed in a nearby infirmary. She smiled softly, looking down carefully on the man. She felt a minute pulse of Reiatsu leaking out of his body, and softly stroked his cheek. He was still breathing. Good. She yawned, and took a seat nearby, considering everything that had happened. She was to meet with the Captain Commander tomorrow, she'd convinced Genpaku of Yumesade's valour, and she had to deal with being in love with an Espada. She laughed. It was all so... ludicrous. There was just so much to it, so much that could go wrong, so much that could go right. She was going to have to deal with the other Captains eventually, and that in itself was going to be a bitch. She sighed one last time, and stood back up, walking over to the door, her small frame and curvy figure silhouetted by the light coming from the outside of the room.
"Heh. I s'pose that I can be a foolish fool sometimes, huh? Yume... I wonder how all of this is going to go...?" She shook her head, and looked back over at the unconscious man. Was he going to wake up? He seemed like someone willing to become a Shinigami, someone willing to make a change. But nothing was going to change. Not without some pushing. She smirked. This was what she was going to do, wasn't it? She was going to break the barrier that separated Hollow and Human, Arrancar and Shinigami. It was all that it took her to do it. She walked back over to the man and poked him in the side.
"Oi. You awake yet?"
||Tsukuyomi||

The Dark Enforcer


Joined

: 2011-03-14


Posts

: 427


Location

: Seireitei

Member Info


Platinum Points

:


(0/0)




Tiers

: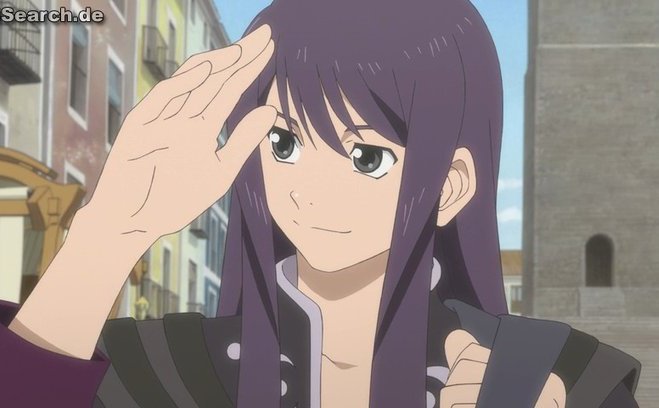 Yuri Magnus

"Do Justice and Punish the Unjust"

After regaining consciousness several hours later, The Dark enforcer relizes that he actually did it- Not that he had any doubts in himself to begin with. His vision still slightly hazey from his escapde, Yuri then hears the slightest voice Muttering.

"Oi. You awake yet?"

Shifting his attention to the Source of the voice, His Amethyst eyes were casted towards a Female Shinigami. He wondered if he was just dreaming or if that actaully was a white Haori that she wore. The taichou's Haori. Sitting up in the bed and placing his left hand on his head in response, The Dark enforcer yawns in a Nonchalant way before kicking off to the side of the bed and giving a good streach. He once again then shifted his attention to the Female taichou as he now knew he wasn't Dreaming. He notices that she is quite small but, decides that now isn't the time to be snide. Placing his hands on his lap, Yuri then reverts his gaze to the side of the bed post as he denotes that his zanpakuto, Teion-en, Is safe. Resting his eyes slowly, The Dark Enforcer says quietly.

"Looks like I pulled through...Thank you...Taichou, I suppose I should Introduce myself. My name is Yuri. Yuri Magnus."

He then stood up, but then Winced at the Gash on his right side before sitting down back on the bed. During his Travels, He had a lot of battles against random hollows and bandits. Yuri Himself isn't well-versed in kido like Practices, So he had to learn the basic Herbal and First aid remedies and such. But, This cut was too deep for him to patch up with some herbs- He was hit good. He then Layed back down and began to think to himself, He was here now, He had a person in front of him with a High enough rank that maybe, Just maybe she'll Listen.But instead, He kept his mouth shut before Asking her a Question slowly.

"Sorry about my enterance..."

Dai

'Dat Bishie


Joined

: 2010-11-07


Posts

: 1550


Age

: 28


Location

: New Zealand

Member Info


Platinum Points

:


(10/100)




Tiers

:
Tue Mar 22, 2011 12:09 am
He was waking up.
Finally.
Solas sighed softly as she stared down at the man with watchful, kind and yet stern eyes. He'd collapsed in front of the Shino Academy, yet he already had a zanpakuto by his side. Unusual, unusual. There seemed to be more to it, too. His reiatsu was already at the level of a Vice Captain, and yet, he didn't seem that strong. Not like a Shinigami, at the very least. She went to kneel down by him and study him for a little longer, when the now-awakened man spoke out.
"Looks like I pulled through...Thank you...Taichou, I suppose I should Introduce myself. My name is Yuri. Yuri Magnus."
Yuri Magnus. Strange name, didn't fit in any of the roles or ideals that she'd placed him. Upon further inspection, she noted his amethyst eyes. Such a strange colour. She blinked, and stood back up straight.
"No need to thank me. I was simply doing my job. As for my name, it's Solas. Solas Foiche. And your situation... as unusual as it was, I've seen worse." She shrugged, and then sighed softly, looking him over with another glance.
Ræn

Pimp Cloak


Joined

: 2010-08-29


Posts

: 1420


Location

: A place

Member Info


Platinum Points

:


(0/0)




Tiers

:
__________________
Permissions in this forum:
You
cannot
reply to topics in this forum