Teitoku

Blackblood


Joined

: 2011-02-25


Posts

: 2112


Age

: 27


Location

: Nowhere

Member Info


Platinum Points

:


(0/0)




Tiers

:
Izaya Koja
"Lets get this rolling, time to pick up the pace!"
As the red gaping light shot out from the vizards hand, he smiled. However, he was surprised that the side roll had worked, but he was glad he didn't get a full direct hit onto Kenji, it wouldn't have ended well. Izaya glanced, watching the now the shinigami that was on the ground. Once Kenji had regained his feet, Izaya once again sighed, it seemed to be going rather simply for him at the moment. There wasn't really any hard, hitting attacks which where coming his way at the moment they were only single slashes not even combo's. "Listen, chain your attacks together. I told you that you cannot hit me with such easy moves." His voice sounded somewhat annoyed at the site of Kenji rushing in so recklessly again. However, the kick that he had taken to the back of the head still throbbed releasing a large amount of pain into the whole general region around his entire head. Still having quite a horrible headache, he stepped back the slightest bit, the blade slid just past his clothing, slicing his shirt and jacket open but however still not reaching the skin. It was going to take more than that to cut Izaya. "I TOLD YOU! BE CREATIVE!".
The tip of the sword was now pointing to the ground, placing his right hand out, aimed at the handle, "Hado 1, sho.". The sho shot out towards the handle hopefully disrupting Kenji's grip around his zanpakuto, now was Izaya's time to strike... it was more than the perfect opportunity to place a few good hits on Kenji and beat the lesson he was hoping to into him. Keeping his body high, he let loose two quick jabs aimed at the high chest just below the neck before then lowering his body and aiming one single light jab into his gut. If all was successful, he would follow up with a powerful uppercut to the chin while his body was still kept low and centred! If these punches would connect, it would hopefully give Kenji an idea of what he expected to throw at him. Although, it probably would hurt him quite a bit. Only time would tell that story.
Sun Apr 10, 2011 12:29 am
"Listen, chain your attacks together. I told you that you cannot hit me with such easy moves."

Kenji heard Izaya's advice while he felt the blade he had swung rip only a fraction of his clothing, not even coming into contact with Izaya's skin. Gritting his teeth for a moment.

"Damn it..."

He mumbled, a annoyed tone from his voice before his eyes widening, "Hado 1, sho." His Zanpakuto dropped form his hand as he was pushed back slightly. Two hard and quick jabs were felt against his chest, coughing suddenly before feeling a punch towards his gut.

Now, coughing up blood he had then felt a powerful hard uppercut to his chin making him stumble backwards before falling head first against a tall oak tree. Blood fell from his mouth as he was now having trouble breathing, wincing every time he moved although he knew he had too, he had no idea what Izaya was trying to do until now which was beat a lesson in to him.

But if he himself was going to continue fighting poorly then he would possibly find himself buried under a grave soon. Although strangely enough something happened after the series of punches were delivered to Kenji. His reiatsu throughout each punch and his Zanpakuto had began glowing a darker black colour.

__________________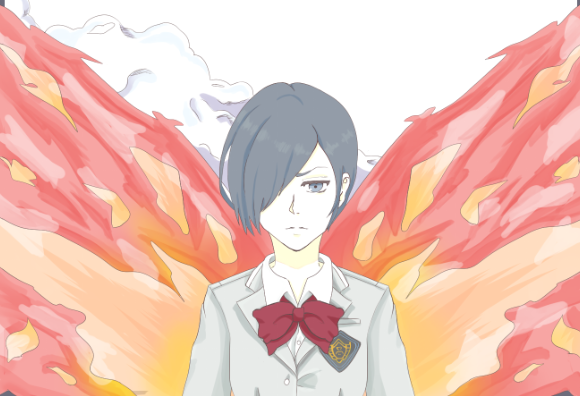 Hon Hon Baguette.
Teitoku

Blackblood


Joined

: 2011-02-25


Posts

: 2112


Age

: 27


Location

: Nowhere

Member Info


Platinum Points

:


(0/0)




Tiers

:
Izaya Koja
"Lets get this rolling, Let's pick up the pace!"
A slight sigh of annoyance grew over Izaya, it seemed Kenji wasn't really putting in the effort he hoped he would. Taking a few breathers, Izaya stretched after his sequence of attacks, after all those manoeuvre's it tends to tire a person out. At any rate, he was really focused on teaching a few techniques to Kenji, whether it be through a beating which seemed to already be happening, or through simple talking which in most cases didn't work for him. So, naturally Izaya went for the first option. The beating. Taking a seat on a rock, he smirked a bit before releasing a few words from his mouth which echoed throughout the area they were fighting in, "You need a break do you?"
However, yes the training was for Kenji's benefit but it was also for Izaya's own good. He needed to release some steam, especially after loosing to Zin Yuudeshi. He wasn't really down about losing due to his opponent being so strong, but it was clear that Zin had beaten a lesson into the lieutenant... which pretty much made him want to teach someone a lesson, be the one somebody looked up to. Be the person that taught, trained and was still good friends with. However, maybe a shinigami wasn't the best choice for this.
Wed May 04, 2011 12:44 am
The boy panted lightly trying to catch his breath, he hadn't ever gone through a training so serious before. But that's how Izaya was he either went over the top with things or did something to teach a lesson. Then again, Izaya was a serious person.

"You need a break do you?"

At this the boy shook his head, no way in hell was he going to have a break! He wouldn't benefit anything from it!He panted again trying to catch his breath as he wiped his mouth in case if any blood remained there..

"To hell with breaks!"

Kenji cursed, grabbing his Zanpakuto as he narrowed his eyes. Raising his reiatsu whilst his Zanpakuto began glowing black.

He swung his Zanpakuto from left to right as a powerful blast of wind travelled towards Izaya. A look of determination filled his eyes as he jumped back before jumping on to a branch of a tree, smirking lightly.

"Don't tell me you're already out of steam! Heh..You know I don't like being underestimated Izaya.."

He said, ignoring any pain he felt. Time to get serious!
__________________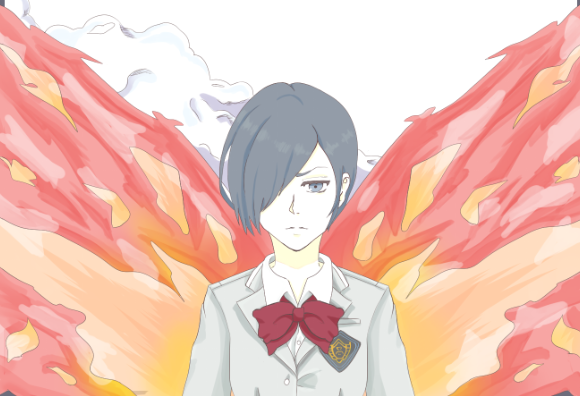 Hon Hon Baguette.
Teitoku

Blackblood


Joined

: 2011-02-25


Posts

: 2112


Age

: 27


Location

: Nowhere

Member Info


Platinum Points

:


(0/0)




Tiers

:
Izaya Koja
"Lets get this rolling, Let's pick up the pace!"
[~E N T E R P O S T~]
A large grin erupted from Izaya, he was all fired up. However, this was weird for Izaya, his normal attitude would be joking around and just mucking around with opponent, however it wasn't like that at all in this fight. He was dead serious. The vizard was taking deep breathes keeping his energy in check, he didn't want to waste it that much, however he was a bit tired from his attacks. A thought passed through him, was he going to hard? Should he slow down a bit? All of these thoughts were once again slammed down when he heard Kenji so fired up to continue the fight. Clenching his arm muscles, he focused deeply on the shinigami, watching for flaws in his movements. Kenji was a rather well collected person though, for a shinigami that is.
The attack was coming towards Izaya, it was obvious. However, he didn't expect such a move, even to him it was a surprise. His zanpakuto was holstered on his waist, leaving the lieutenants hands absolutely. His eyes clenched hard together, focussing on the torrent of wind closely, looking for a way to stop the move. It was obvious, he would have to break the wind in two. Izaya placed his left foot back, using it as a brace whilst raising his palm and pointing at the gust of wind tumbling towards Izaya. A red light appeared in the middle of his palm, he cold hands suddenly filled with heat and a bright red light shining tremendously from the palm. Before the wind could connect with Izaya, a red torrent was shot out aimed towards the wind. The cero and wind fiercely battled in mid air right in front of Izaya. It seemed he shot it to late!
"SHIT!"
The tempest of winds slammed through the cero, obliterating Izaya as it made contact with his muscular body. As it slammed against the body of the lieutenant, it was so fierce it managed to cut into the skin and make him bleed on his chest and arms. Once the wind faded, it revealed Izaya holding his arms crossed in front of his body, the wind had made contact with his arms and protected his chest to some extent. Even with his arms guarding, the wind had slammed through the guard and pierced his chest. All Izaya could do was smile and comment on the good work from Kenji, it was a quite remarkable thing that he didn't expect.
"Yari Yari, that was quite the move you had there. What was it exactly? Now you've done it.
I
.
Will
.
Not
.
Hold
.
BACK!
Reiatsu pored out of Izaya, his body totally radiating with spiritual pressure, anyone around would feel the sheer pressure and feel like they are being crumbled down by a torrent of waves and water dumped upon them. It was quite unusual for Izaya to be taking this so seriously, but it allowed him to let loose some steam in the process.
"Tear out their throat,
Ookami!
"
The reiatsu soon faded away into nothingness, like it was being absorbed up by the sun within seconds. Around his arms, there revealed two gauntlet shaped wrist pieces, inside of them was a blade which could not be seen. They looked rather fearsome. A large grin was controlling Izaya's entire face. It was obvious this was just where it started to get serious. In shikai, Kyle could fight against almost any opponents, zanjutsu, hakuda maybe even kidou users. It would all be seen in due time. Tilting his right hand over, he gestured Kenji to come at him with the power he had in him. It was now the fight picked off it's feet.
[~E N D P O S T~]
Sun May 29, 2011 12:35 pm
Tilting his head to the right the boy smirked lightly. He could see Izaya getting fired up although this sort of attitude was strange coming from Izaya.

Watching the attack hurl towards Izaya before watching Izaya's hands clench, his eyes narrowed as he observed what his friend was doing. Watching Izaya plant his left foot back before a red light flew in the palm of his hand before firing out towards Kenji's attack.
A smirk filled his face more as he watched Izaya swear from getting hit. Watching it hit Izaya giving him cuts big enough to make him bleed. He watched Izaya hold his bleeding arms before wiping the sweat building on his forehead.


"Yari Yari, that was quite the move you had there. What was it exactly? Now you've done it.
I. Will. Not. Hold. BACK!

Kenji's smirk large end even more to hear this, it was good to hear see and feel that Izaya was getting fired up even more by each second. Gripping on to the hilt of his Zanpakuto before feeling Izaya's spiritual pressure raise, making his legs shake at the moment although he managed to keep himself upright.

"Tear out their throat, Ookami!"


Izaya's shikai was heard as the reiatsu disappeared to end up with two gauntlet shaped wrist pieces, this alone and the spiritual pressure managed to scare Kenji deep inside. But he had that anyway anytime he saw Izaya. Yes, he was scared of him somewhat.

To see the grin even scared him but he managed to keep just a little fraction of the smirk on his face before lifting himself from the ground, rushing towards Izaya before jumping in the air and swinging him blade down, the second before he made attemption for it to try and make contact to Izaya he bought his right leg down towards Izaya's face, aiming the blade for the chest and above. His free hand, left hand then was held out towards Izaya's body.

"Bakudo 1: Sai!"
__________________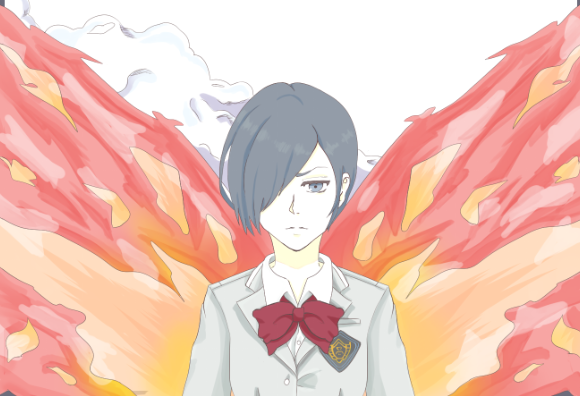 Hon Hon Baguette.
__________________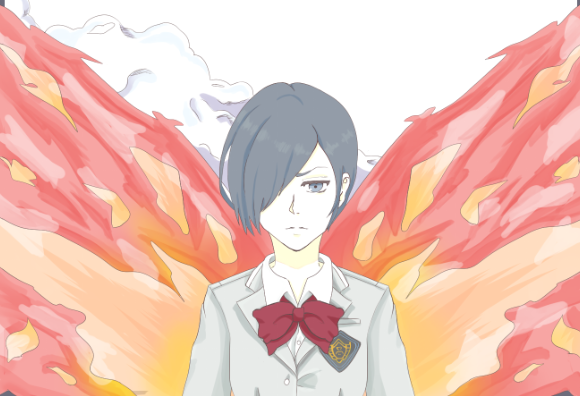 Hon Hon Baguette.
Permissions in this forum:
You
cannot
reply to topics in this forum