Zero

Entity of Contradiction


Joined

: 2010-12-01


Posts

: 1368


Age

: 24

Member Info


Platinum Points

:


(9000/10000)




Tiers

:
Yako Grim
Ruby Cross Commander, K-world
Most would consider this the most insane this ever by most humans. But to a person like Yako it was average or normal to him. Currently he was in the dimension that hollows and arrancars lived in. This place was called Hueco Mundo and to most humans if they came here one of two things would happen. First thing that could happen would be death of wandering her for too long and getting lost. Second thing would be getting killed by the things that lived in this desert not just the hollows.
For Yako these two things were easy to solve. If he got lost in the desert he could just return to K-world and forget anything even happened. To solve the problem of the creatures,hollows, and arrancars well it was quiet simple on a scale Yako could deal with most hollows and low rank arrancars. The only hollows that Yako could worry about would be the Vasto Lordes, but there shouldn't be too many of them because they are very rare compared to a arrancar now.
The sun was shining in Hueco Mundo when Yako had arrived and all through the time he was there. It was a very quiet and calm place to be unless you have a fear of this place. which he certainly didn't have that. He actually liked it here but that was only because of the quietness to think and space to move around freely. Only other place he could do this was earth but there he had a chance of being discovered and revealed that there is barely any information about him there.
Yako lay on the sand and started to rest and did this for a hour in pure silence. Not even the wind made a sound and he wished that it would stay this way for a long time but usually nothing goes the way you want it.
__________________
I'm never going to be a hero! But I'm Zero!
Grand

Established Member


Joined

: 2011-03-25


Posts

: 196


Age

: 28


Location

: Under your bed

Member Info


Platinum Points

:


(0/0)




Tiers

:
Fri Apr 08, 2011 10:20 pm
(OOC: im not sure if that pic is your char. look or not, but i thought i should tell you he is actually from an anime. Zombie-Loan, his name is Reiichirou Shiba look for his name on here for proof
http://en.wikipedia.org/wiki/List_of_Zombie-Loan_characters#Others
)
a young looking man strutted on the white sand. he was wearing black tight jeans, a black and white striped tee, and dark black boots. his golden shiny crown glistened off the sun. his power felt quite low. like a younger newer arrancar. his dusty dark orange hair flowed in the wind, as his pale white skin matched the snow white sand.
"hehehe" he chuckled softly to himself, his eyes portraied a gently stare, and his smile seemed calming. overall, he was sure to have a charm, and was no way evil by appereance. he was a true two face, and was perfect at hiding it.
he spotted the man laying on the sand. "ah. Un petit paysan" he said nonchalantly. he was closing the distants as he walked over.
(Note: the character im using is Grand, he is native in french (first language) but when he speaks it, dont mind what he says. it wont realy matter its just for show)

__________________
"We're being your balls untill you grow some."(Nickcca/ June 25, 2011. 5:48pm)
__________________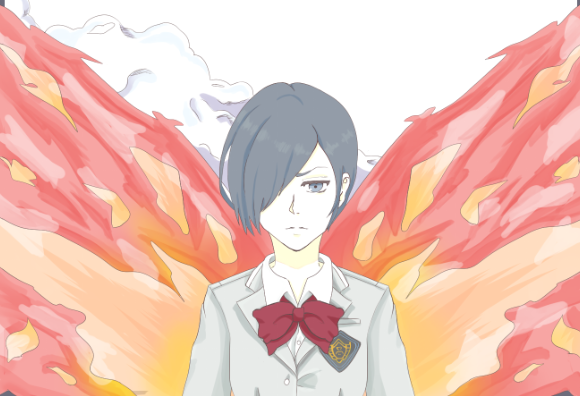 Hon Hon Baguette.
Permissions in this forum:
You
cannot
reply to topics in this forum