Majestic Moose

Head of Internal Affairs

Joined

: 2010-07-10


Posts

: 1015


Age

: 34


Location

: Even I don't know...

Member Info


Platinum Points

:


(0/0)




Tiers

:
Fri May 27, 2011 10:22 pm
---------------------------------------
"There is no such thing as purity, as there is a swell of darkness within everyone's hearts. My only job is to remove the laws of man, and return all to their dark nature..."
Demon Lord Dark Matthew Hinote
たそがれの保護者の吸血鬼
---------------------------------------
It would seem that Saeko was still a tad resistant to his motives, but she was correct. Why should she show any form of positive emotion to the one that compared her to her mortal enemy, but fact was, he was right. She was beginning to turn into something sickening and not only that, but she secretly harbored and hidden her true passion the entire time. Her sister Midori was still missing thanks to Saeko, and she was under an illusion that she was to be different, but in reality, no one can discern from their true intentions. Saeko might hate or dislike Matthew for a while, but she will hopefully realize that in due time, he isn't only there for his goals or for her, but for him as well. Saeko was a strong support beam for Matthew while he held his endeavors. Without Saeko he would never have killed off Light Matthew or Neutral Matthew, or even bothered with removing Mizore or even Jade. He would have just sat around living his life in darkness, to only in time disappear. Saeko was the one that gave him a major goal, and for that he was thankful. She gave him something to attain post killing his own Mother, and so, to pay her back, he will feed her with his knowledge of his comparable engagement. It might help, or might not, but fact is, Saeko cannot hide from her destiny any longer...
"Say as you wish my Dark Reaper..."
As he spoke, the blackness surrounding the walls disappeared returning all shadows to their former position. Saeko spoke as if to say Matthew was just used by her personally to get what she wanted, which honestly, they both were to blame. Matthew was never really in love with anyone and Saeko used him for his knowledge and sexual skills to release tension. Aside from that, the two hardly bonded much, making things difficult for them to even relate on a relationship role. Overall, they might have used one another for their own goals, but fact was, they needed each other. Matthew needed Saeko's abilities in his strategy, and Saeko needed Matthew to return her to her rightful place...
"Fact your back is all I need to know... But if you wish to know what you'd obtain by walking down the path of darkness, you've already obtained it..."
Matthew returned to his natural appearance as the miasma dispersed and his hair returned to it's natural length, and his eyes to their blood red crimson color. He proceeded to lean against the wall as he didn't look all too sure in what he was going to say next, but to be honest was his thing. He didn't feel like lying to Saeko at all, and thus, now is where her true loyalty will lie...
"By returning to the Darkness, you are once again set upon the path to your Destiny. In reality, now that your back to normal you don't even need me anymore to begin with, which brings into question what your going to do..."
Was Saeko going to scamper off and begin to do things her own way, now that she's returned to normal, or was she going to accompany Matthew in which to either observe what is possible, or maybe for another reason?
Matthew didn't know, nor care what Saeko was to do now...
But it was her choice...
---------------------------------------
__________________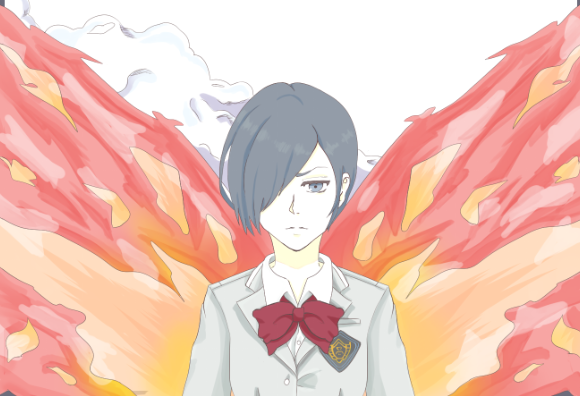 Hon Hon Baguette.
Permissions in this forum:
You
cannot
reply to topics in this forum