Pockeh

Metal as Fuck


Joined

: 2010-12-11


Posts

: 3387


Age

: 27


Location

: Where all sinners congregate

Member Info


Platinum Points

:


(44400/999999)




Tiers

:
~~~~~~~~~~~~~~~~~~~~~~~~
As Ulquiorra's kick headed towards the back of the elder Kurosaki's head, he heard the voice of the traitor behind him, Ichimaru Gin was, apparently, not on his side. It was no matter, only a small nuisance, really. Ulquiorra could deal with the both of them. He was not certain of this because he was cocky..
He was certain of this because it was fact.
Right before his kick would have connected, the elder Kurosaki moved out of its path, and not a moment too soon. Right behind him, he could feel the blade of Shinso at his back. There wasn't a moment to lose, an injury like that would be very inconvenient for him at this time. Using the momentum of his kick, Ulquiorra brought his other leg up into the air, kicking up in such a way that his entire body was in the air, upside-down, over the blade of shinso as it pierced through the forest. Ulquiorra concentrated his reiatsu, stepping on the air above him and quickly sonidoing to the forest floor, right-side up, a short distance away from the both of them.
Ulquiorra took a few steps forward, an equal distance away from both Ichimaru and the elder Kurosaki, making sure neither were out of his range of vision, and neither could attack him sooner than the other. "It would be of the utmost arrogance to claim that I could, or attempt to, defeat either of you without first drawing my blade. With that being said.." Ulquiorra pulled his right hand from his pocket, taking the hilt of his zanpakuto and drawing it slowly from its sheath, the "ssss" of the metal sliding from the sheath a familiar sound to the air around them. "..I will now be forced to kill the both of you."
As Ulquiorra finished drawing his blade, he held it in front of him, blade turned sideways, facing the elder Kurosaki. Ulquiorra raised his other hand, pointing his index finger at Isshin as a ball of acid-green reiatsu began forming on the end, a whirring sound filling the air as the cero charged. Ulquiorra stared intently at the shinigami, dead set on his target. Right before the cero fired, however, Ulquiorra revealed his intent, moving his arm so his finger was pointing directly at Gin and firing the charged cero all within a second. Using that as a distraction, Ulquiorra sonidoed at the elder Kurosaki, swinging his blade down towards the man's shoulder in an attempt at first blood.
~~~~~~~~~~~~~~~~~~~~~~~~
Portaliya

Experienced Member





Joined

: 2011-03-31


Posts

: 962


Age

: 26


Location

: England

Member Info


Platinum Points

:


(20/100)




Tiers

:
Sun Jun 19, 2011 11:47 am
Gin Ichimaru


Gin kept his expression as always. He didn't feel fear of any kind, despite Ulquorrira being one of the strongest Espadas years and years ago, and that was the point in Gins mind. As Ulqui drew his sword, he remained unfazed by the sound of the "sss" and began to do what he did best, throwing more taunts. "You still don't get it do ya~ Guess I have to beat it into ya' head~" the snake was going to try and claim its prey, the former fourth Espada. As he saw he charged his cero, Gin simply used shunpo to get behind Ulquorrira, standing close to him on another branch.

Gin wasn't going to waste any more time talking like he always did. Since Shinso was still extended, he then did a sweep with Shinso at Ulquorriras legs, trying to slice them perfectly off. The power of Shinso would be enough to slice through the trees, causing them to crash down, leaving half of the trees as wooden stumps.
After that attempted attack, he looked back at Isshin who was not getting involved. What a coward. "Heyo~ Are you actally going to help~ Hes trying to kill you too you know, and your son may get hurt~" He was trying to scare him into a attack, so that Gin could take down Ulqui easier, if Isshin attacked Ulqui. The dark night was filled with the sounds of battle. Gin then used Shunpo again to be a fair distance, suddenly, he turned around. "I ain't fightin your battles Mr.Kurosaki~ Ulquorriras after you, not me~" he then began walking like nothing had happpened.. the snake had retreated. He was simply going off to walk away from the scene, leaving Isshin to fight.

-Portal leaves thread-
"HERE'S YOUR HANDSOME PRINCE! ISSHIN KUROSAKI!!!!"

---------------------


This fight was getting serious, or at least....starting too. Yeah, Indeed it was.
This man in front of him whom went by the name of, Ulquiorra. Seemed to be much stronger than he looked at the moment. Isshin of course could easily tell this by sensing his spiritual pressure. Now out the way of Ulquiorra's attacks he simply watched. He took it that Gin was on his side right..? But why?
Once seeing Gin attack, Shinso was easily dodged by Ulquiorra kicking himself to the air as Isshin just stood and watched Shinso fire off in to the woods. During this second, Gin attempted a sweep at Ulquiorra's legs with said Shino. Causing the trees to crash down, shit. This would alert a few..Who'd be so stupid to cause this noise?!?
"Heyo~ Are you actually going to help?" A sound came from Gin's soft yet luring voice. His closed eyes faced towards him whilst the smile of hell was shown.
"He's trying to kill you too you know, and your son may get hurt~"
Of course, Isshin would NEVER let anyone hurt his son if in a fight with himself. They'd have to Kill him first to do that! Gin had soon disappeared, shunpo and shunpo before walking from the scene. The only Traces of gin, had diminished.
Within a few seconds after, Ulquiorra was away from both Gin and Isshin by a short distance.
"It would be of the utmost arrogance to claim that I could, or attempt to, defeat either of you without first drawing my blade. With that being said.."
Damnit, now wasn't the time to mess around. Isshin had to be serious now, as Ulquiorra took a few steps foreward, Isshin swallowed although showing no fear as he simply clenched his fists before watching the "SSS" Snake-Like sound of the Zanpakuto rise from the case.
"..I will now be forced to kill the both of you."
Silence after this occured, only for a few seconds before Ulquiorra placed his blade to the side in front of him. His index finger casted out towards Isshin before a light green ball began charging. A cero!? Isshin quickly took a stance, ready for it. Although the last split second, the cero was suddenly casted out towards Gin, Ulquiorra disappeared only to appear behind Isshin himself with his blade swinging towards him. With this, Isshin easily dropped from his Gigai, withdrawing his own Zanpakuto before he turned a 90 degrees angle, his Zanpakuto in a way to block the oncoming attack.
__________________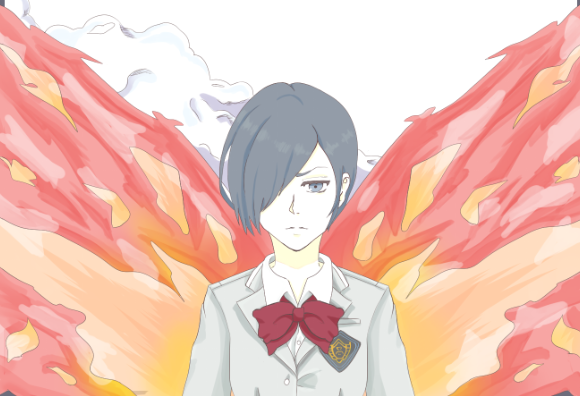 Hon Hon Baguette.
Pockeh

Metal as Fuck


Joined

: 2010-12-11


Posts

: 3387


Age

: 27


Location

: Where all sinners congregate

Member Info


Platinum Points

:


(44400/999999)




Tiers

:
~~~~~~~~~~~~~~~~~~~~~~~~
Ulquiorra watched the snake that Ichimaru was slither away from the battleground. He said it wasn't his fight, but was it not him that originally provoked Ulquiorra's actions against him? Was it not him who got in the way when Ulquiorra was trying to fight Isshin? Things such as these made no sense to him. Then again, Ichimaru Gin had never made, and most likely would never make, any sense to him. The former cuatro espada always had cause to feel uneasy around Ichimaru. That eerie smile, the inability to read his emotions in his eyes, the unwavering tone that never showed what he was feeling. It was incomprehensible. However, that mystery could be solved another day, right now, Ulquiorra had a battle to fight.
As his sword came down on the man, Kurosaki Isshin, Ulquiorra ran the possibilities of what Isshin could do in this situation, and came up with appropriate responses to the possibilities he saw. Suddenly, Isshin dropped from his gigai, raising his own zanpakuto to block Ulquiorra's. The former espada's face showed no trace of emotion, and stayed as stoic as ever. Ulquiorra, without banter, nor a second's hesitation, pushed down on Isshin's blade with his own, putting the full force of his physical strength into his blade as he did so. However, he was not trying to break either blade, no, he was simply attempting to hold Isshin in place. As he did this, he raised his hand, aligning it with Isshin's head and charging a cero on the tip of his finger. The acid-green ball swirling and collecting energy before releasing with Ulquiorra's command: "Cero." Whether it hit the shinigami or not, the force of it kicked up the surrounding dust and leaves, creating a cloud around the two. Not waiting to see if his attack made contact or not, Ulquiorra jumped backward, holding his arm out horizontally, and turning the sword the same way, staring at the spot where he expected Isshin to emerge, if that cero hadn't knocked him out. It would indeed be arrogant to expect the shinigami to be taken out by that attack, especially before gauging his power. That was all Ulquiorra was doing, currently, measuring Isshin's strength, speed, defense, and attack. That information was what the former espada would use...
To kill him.
~~~~~~~~~~~~~~~~~~~~~~~~
Dammit. He was strong, but then again Isshin had already learnt to never underestimate his opponent. Unlike how his son used to be, charging straight in to a battle not expecting that it'd cause a high percentage of him getting himself killed.

But then again, fighting someone who even Ichigo had no chance against meant that he was up against someone unlike any other opponent he had faced. As the man's dark brown eyes glistened in the moon rays of the once peaceful night no longer that to become something of a battle crying within Karakura forest he watched carefully. Attempting to not even break a single sweat as the man in front of him, Ulquiorra had pushed down on his own blade, causing
Isshin's arms to shake slightly from such amazing force being used against him.

Although he hadn't yet ended there, only just a few seconds later Ulquiorra's fingertips were aligned towards Isshin's head, and if Isshin could guess correctly, cero. What the man was planning was unknown to him but like he'd taken in to assumption before, he was aiming to kill him just like the man had said. But if it was anything; he wouldn't let someone with the likes of him even touch his son. Of course, Ichigo now could probably take care of himself, who'd known how strong he would have gotten by now. Obviously stronger than his old man, he had just wished he would be able to see him again. If he died here, at least he died trying to protect what's precious to him, rather than running away like a coward.

The bright light of the cero that shone green, reflecting of the strands of grass that stood beneath them, the leaves of the trees and each strand of Isshin's hair. Now, it had been released with Ulquiorra's simple command of, "Cero"

Of course; Isshin wouldn't go down this easily, and it was highly possibly Ulquiorra was thinking the same. Just at that second, he had used flash-step to jump backwards, he wouldn't of been able to use this to go forward or to the sides of course because not only was Ulquiorra standing in front of him, but a cero was pointed at him and if he were to go the opposite direction of where the location the cero would of gone, he'd just get blasted. Which is he thought this through, he flash-stepped backwards. Meaning the sword that Ulquiorra pushed down on with his own disappeared along with Isshin, the pressure also disappearing as Ulquiorra had now moved backwards.

Not much could of been seen since then; other than what damage the Cero had caused but during it's release, leaves from the trees the dust and such had clouded each other's vision.
Just silence. That's all it took to hear the wind as if it was crying out in pain, who wouldn't blame it. This fight had interrupted the peace of this nature.

As the dust and such cleared from in front of the two. Isshin was standing showing a few signs of him panting, his eyes narrowed towards Ulquiorra. He was serious now, but damn, was he getting old for this. He chuckled to himself before moving his shoulders about for a second as if he were stretching to re-adjust and awaken his muscles. What a fight, he hadn't been in one like this for a while but...


It had only just started.
__________________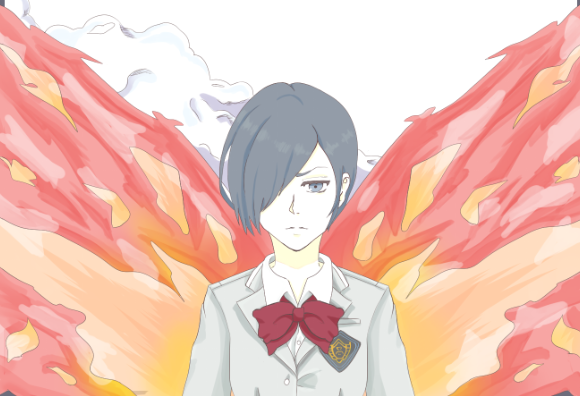 Hon Hon Baguette.
Archived. I will not be continuing this thread with how ever gets Ulquiorra.
__________________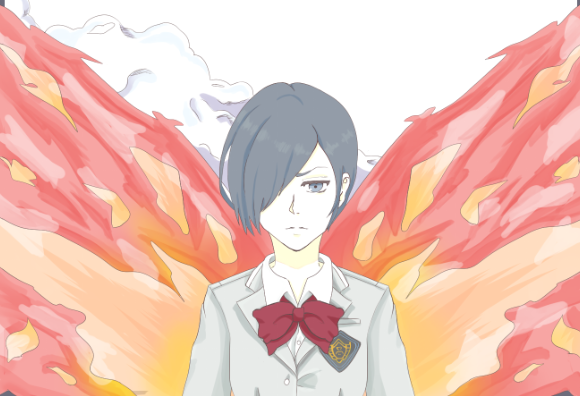 Hon Hon Baguette.
Permissions in this forum:
You
cannot
reply to topics in this forum