Nickcca

Established Member


Joined

: 2010-06-04


Posts

: 198


Age

: 34

Member Info


Platinum Points

:


(0/0)




Tiers

:
It was a clare night in this town hot and Sunny wit hthat the wind as still not even a flag was moveing untill a portal open over the rooftop form Hunco Mudo and a some who cover in hollow bane came out. His eyes where golden look almost there are on fire his left arm was a hollow cannon he look almost for battle. It unbelive this was the same hollow knight that once fully humen all those yaer ago and now he his some kind of hollow man his maks his waering his different than his ol humen armour it make it hard to reqoinaie him a little. The wind started to pick up sowly and anyone that in within a 50 mile of him would feel his intesnce spirtual pessure since he not been in the human wolrd in ages.

Stangeist thing that happening that it sundley started to sonw solwly and pecsefully liek the night that James dissapered way back when his old man and his last day of runing his order. He wonderers now how the the humen great four times gransons and duagthers he know how four others are doing since he reach his stages and he persontaily trianed them. He hopes his order and hlep the soul reapers form and shaodw and equal the numbers for them. But now was not the time to wonderer he time to take a look around and inturdnce himslef and his odrer to his soon to be re allies if they can see tought his hollow armour and not mistake him for a hollow.
SparklyPurpleAngel

Starter Member


Joined

: 2011-07-02


Posts

: 4

Member Info


Platinum Points

:


(0/0)




Tiers

:
She would walk down the empty street the night silent and cold, she exhaled a large breath and watched the white fog escape from her mouth, She could have sworn she heard something behind her but she was repetitively look back to find nothing. Just the road littered with snow, the buildings, the houses the boring, the usual. She would cough, and bundle up in her sweater a little tighter.
She heard them again, the sounds, like a loud rawr, almost dinosaur like. She turned around.

'Hello, is anyone there?'

The sounds stopped. She turned around and continued walking, a bit faster then before. 'I am.' she heard in a raspy whisper. She turned around to be greeted by a dark masked creature, Two times taller then the average man. She screamed, a hollow. This would be the first she had ever seen.

Nickcca

Established Member


Joined

: 2010-06-04


Posts

: 198


Age

: 34

Member Info


Platinum Points

:


(0/0)




Tiers

:
James look around he can tell that his spirtual pressure cuase it to snow he look form the rooftops lok out int othe steerts his frsit night of portal since anout over 300 yaers ago. All the sudden he can sence a strong hollow presnce with a human he jump into the air in his havey hollow bone armour sending himslef flying into the air with he haerd a sreacm. " Nothing much still hollow runing very lose in this town better get to work before anyone gets hurt." with that James swag himslef down to sned himslef crashing down right in between himslef and the hollow he trun around with his back to the girl.

His landed on his feet he look a hollow himsled but he look and his aura and more human with big hint of hollow he look very sacry essapicly with his mask. He knew the girl won't under his out of control spirtal pressure most likely might fiant. His attiaon then was trun towards to the hollow he glared at it he knew he was much stonger than ans hope this thing will back down. " Back off the girl or this will ya fianl time you vist this wolrd begone." James said coldly staering at the hollow eivl eyes eve nif did attack he must purefiy it anyone he know this thing will always come but the girl comes frist.
Archived for both members not posting.
__________________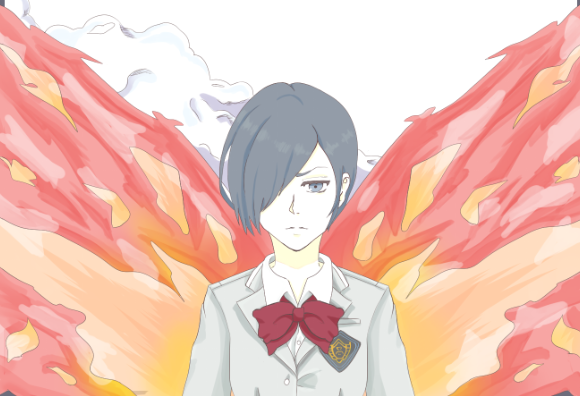 Hon Hon Baguette.
Permissions in this forum:
You
cannot
reply to topics in this forum