Page 1 of 2
•
1
,
2
Gin

Veteran Member


Joined

: 2011-06-30


Posts

: 2290


Age

: 30

Member Info


Platinum Points

:


(10000/999999)




Tiers

:
_____________________________________________
General Information
______________________________________________
Name:
Stefan Husam Soan
Titles:
God of the Sword, Grand Vizard, Void Raven, Monsuta Head Commander, Beast of 1,000 Blades
Appearance Age:
24
True Age:
727
Gender:
Male
Tier:
0-2++
_____________________________________________
Overall Apperance
______________________________________________
Spoiler:
One of, if not the, most noticeable appearance characteristics of Stefan Soan would probably have to be his hair. He has bright seaweed green hair that is never styled, and usually appears rather messy. His facial features, while appearing to make him look like a rather warm individual, only hide his true ferocious nature. He has a face that makes him look rather handsome, though when he is fighting it appears more furious. He is muscular, though not creepy-muscular like insane body builders, and appears strong in the general sense of the term (not in power, but in stature, appearance, and muscle-wise).
Clothing:
Stefan usually wears a black, skin-tight, long sleeve shirt beneath the rest of his clothes, and wears something similar as pants. Above his black shirt is a purple jacket with a high collar that extends to below his waste. He usually wears said jacket zipped up to the top area. Above THAT, he has another jacket with a single sleeve, except this one is much longer than his purple one. This jacket is long, dull-blue with gold lining, and has intricate designs along the edges. For his feet, he wears knee-high brown boots tailored for combat.
Reiatsu Color: Purple
_____________________________________________
Personality
______________________________________________
To sum up Stefan's personality, he is a rather brutish, merciless berserker. This applies to him both in and out of combat. While out of combat, he doesn't really care about problems or issues people may have, acting and speaking without compassion about said problems. This is primarily because he thinks people that either complain about things, or care enough about practically anything to be affected by bad situations are pretty pathetic. In his eyes, they have really screwed up priorities because to him getting stronger should be and can only be a persons single priority. If he were to see someone in trouble, he'd likely berate them or just stand and watch without interfering. Even people out of combat that need help annoy Stefan. However, there is another reason behind his inaction in these situations.
Stefan firmly believes that those who accepts assistance from others, even if they were to die otherwise, are the weakest of the weak. Relying on others is the lowest possible thing to resort to in his eyes, so he treats others the same way: he simply doesn't help other people unless he decides it'd be fun or interesting to do so. This is usually taken to mean he is simply uncaring and/or without compassion, but it's actually more of a warrior's code than anything. Like samurai, he lives and dies by his warrior's code, and holds it above anything and everything else. Due to such devotion to his code, he doesn't care if others insult him or say he's pitiless or cruel. His seeming lack of compassion is commonly seen in how he fights: he doesn't care about what happens to his surroundings or bystanders. He completely embraces his destructive form of combat, and doesn't mind at all that he's wiped multiples locations off the face of the earth just by fighting in a nearby area. A good example of this was during his and another Vizard's first fight when he destroyed an entire dock and part of a nearby town without caring even slightly.
At all times, Stefan is training, with very few exceptions. During the day he is either fighting against powerful opponents, or working on making his body tougher and tougher through very straining exercise. He believes if he isn't moving forward and getting more powerful, then he is moving backwards, which is a very bad direction to go indeed. So instead, he constantly works to improve and better himself, either by working on his reflexes, muscle mass, or swordsmanship (sometimes all at once!). Due to such a stringent routine, Stefan rarely has any time to rest. Even when he is sleeping he is technically toughening himself up because his sleeping chambers possess an increased gravity so as to get his body used to it, and to constantly keep his muscles active. He's also trained his body to be able to sleep while running and/or lifting weights. However, it should be noted that because his body is as strong as it is, he also exercises as much as he does to prevent himself from becoming complacent and weakening, so in a sense, if he isn't getting stronger, he really
is
getting weaker.
While in combat, Stefan is completely ruthless, and attacks his opponents with unbending ferocity that makes him as much of a berserker as his uncle, Mitsurugi Kenpachi. Even in the midst of being injured, and even if he is outnumbered, outgunned, or overpowered, he continues to attack without even considering another option. A prime example of this attitude would be from his fight with an Iramasha, when even though he knew getting to close to the Iramasha would actually injure himself, he did it anyways in order to land a blow on the man. Very rarely is this man ever worried about his own safety, and he almost always just concentrates on attacking his opponent no matter who they are. However, he doesn't treat all opponents the same. If someone is sufficiently weaker than him, Stefan is likely to handicap himself in some way either by refraining from using a limb, a sense, or even swordsmanship. However, because he weakens himself he is commonly seen as arrogant. One might wonder why he would handicap himself against weaker opponents....
Such behavior comes from his constant need and wanting to make any and all battles he ends up in to be as fun to him as he can possibly make them. Even if the handicaps he gives himself are of extreme detriment, or would even mean his own loss, he would still likely resort to it. Stefan doesn't find landslides to be fun, so his handicaps are simply ways to even and balance out the playing field, so to speak. Only in this way is combat fun to him, because he only gets enjoyment out of being challenged. This also happens to be the same reason why he constantly seeks out more and more powerful opponents to fight. However, it also explains why he doesn't kill his opponents and/or enemies. He believes, without a doubt, that there's no point in killing an opponent because if he's strong to kill them, then killing them is meaningless. So what he does is he let's his opponents go so that they can get stronger, and perhaps someday kill him. His ultimate goal is to die a warriors death at the hands of a true warrior. Only in the moment before he succumbs to the coldness of death while in battle will he
truly
be happy.
There is only one person in all of existence that Stefan Soan truly respects, and that person is a man from his past, his longtime and perhaps only friend. The reason he respects this man is he himself has seen him progress at an extreme rate, even better than his own as when they first met Stefan was clearly stronger, but now they are closer to being equals. The man, while disagreeing, is also the only person to ever actually understand why Stefan acts the way he does. However, he'd likely never tell the Vizard Corps leader this, and is far more likely to joke about how he wished he had let him die during their first battle. Despite this, Stefan constantly wants to fight the Vizard to not only prove his own strength, but also because fighting him is "like a fleeting moment of actual excitement that reaches to the bones", in Stefan's own words. Stefan's secret wish is to actually die by his rival's hands, as he believes the man is the only one who can kill him.
_____________________________________________
Zanpukto
______________________________________________
Zanpakutō Name:
Mugenku
Zanpakutō Spirit Appearance:


Spoiler:
Aside from the rather obvious outlandish features of Mugenku, he appears to be a rather normal-looking male. He stands at five foot ten, so he is considerably shorter than Stefan himself, and weighs about one hundred and twenty five pounds, as he is rather boney, langly, and wiry with little to no excess fat on his body at all. His shirt is a plain black sleeveless muscle shirt with a single triangle near each of his shoulders. For pants, Mugenku wears simple tight-fitting jet black jeans, and usually keeps his hands in his pockets. His foot ware are simple black socks and black and white converse shoes that always seem to be in poor shape. He has relatively average facial features, but his eyes are a vibrant shade of violet that seem to radiate the color, acting sort of like light bulbs in that purple light emanates from his eyes' iris'. Mugenku has an ever-present mischievous grin on his face, alluding to his personality. Around his neck are two purple pendents that radiate violet light just like his eyes, with the chain of one being much longer than the other. Similar to Stefan's wings, Mugenku has great black wings connected to his back, however unlike Stefan's, Mugenku's have very little short and small feathers and consist primarily of great, gargantuan feathers multiple feet long each.
However, it should be noted this is not Mugenku's true form, and only the form he/it takes whenever he wishes to speak with Stefan on a more Man-to-Man level, or whenever the two fight each other, as his true absolute form would allow none of these things. You see, Mugenku's true form is Stefan's Inner World.
What?!
Yes, that is correct. Mugenku is his own Inner World. His true form is that of an infinite Void dimension that exists within both Stefan and his Zanpakutō, it's limits having none and it's size being incalculable. With few exceptions, Mugenku is absolutely pitch black and makes up all that is Stefan's Inner World, and when they communicate with each other inside of the Inner World, his voice comes from
everywhere
.
Zanpakutō Spirit Personality:
Mugenku's personality when he is in his true form, his endless Void form, is that of an all-knowing, all-powerful, omnipresent being that seems to be, itself, an almighty deity, a god. You may think this means he acts arrogantly, but that is simply not true. He only
seems
like these things because he has no discernible shape and his voice emanates from everywhere. At first this frightened Stefan, the first he went into Mugenku's Inner World he was truly astounded by what he was meeting. An omnipotent, omniscient being within him was something he was not expecting. Mugenku speaks rather bluntly to Stefan, never dilly-dallying or beating around the bush. He also seems extremely wise whenever he speaks, always seeming to know the correct solution to any problem at hand, which is very useful to have around for Stefan. Mugenku warns Stefan of his limits and when he is approaching them during combat, making sure to make sure Stefan does not over strain himself needlessly, however because he represents Nothingness he believes Stefan doesn't actually have any true limits and can expand indefinitely, infinitely.
The above listed traits apply only to Mugenku in his Inner World, True form. For some odd, strange reason, whenever Mugenku adopts the appearance and body of the young man form of his, his attitude seems to change completely. Stefan has theorized that he actually has two separate Zanpakutō spirits, but Mugenku has refused to tell him if he was right or not, believing Stefan would have to find out for himself, and eventually would. While in his teenage boy form, Mugenku is rather mischievous, always looking for a way to mess with Stefan for no apparent reason. He also tends to hold back the truth of seemingly random events from Stefan, seeing it as a way to mess with him. Interesting personality quirks of his include his ever-present smile, his bow-legged walking pattern, and the fact that he seems yo always have his hands in his pockets, even when fighting Stefan.
Inner World:


Spoiler:
Sealed Zanpakutō Appearance:
Spoiler:
Stefan/Lloyd's sealed Zanpakutō takes the form of a black cane usually used to help one walk. Due to its detail, it is actually pretty difficult for people to figure out this "simple cane" is actually a Zanpakutō in disguise.
Sealed Powers and Abilities:
Oto no Ugoki: After reaching a new level of untapped potential, Stefan decided to further his own development by coming up with a few ideas for future abilities. Now that he has finally used his potential and is capable of using his fully developed capabilities, he is know ready to unveil his most recently created technique, this one used for high speed movement. By following off of the idea of Shunpo, which is going from one place to another in the least amount of steps, he was able to develop Sonic Movement, or Oto no Ugoki. Instead of using the least amount of steps, however, Stefan added two steps in two specific places: after his initial step and after his third step. This means he is able to build off of momentum easier when moving and utilize more kinetic energy in order to go much much faster than he normally could with Shunpo or Sonido, exponentially so. In order to conserve physical energy so he doesn't get exhausted, however, Stefan primarily uses this for short bursts of speed instead of travel over very long distances, otherwise he would have to keep adding steps during movements. This ability also possesses the same capabilities of Zommari's Gemelos Sonido in that it makes it much easier to create more and more Utsusemi clones thanks to the extra steps, while also making the 'clones' more similar to Zommari's quasi-clones.
Sandāfurasshu, or Thunder Flash, is a special utility-based technique/ability developed by Stefan Down using his Zanpakutō's innate abilities. "Within" Vague Katti is a special, infinitely large realm known simply as the Void to Stefan. Thunder Flash involves transporting his entire body into the realm, including his physical appearance (unlike his shikai/bankai abilities) for just barely a few seconds at a time. by throwing Vague Patti and then doing this, only to reappear a couple seconds later at the location of the sword, he can appear to "teleport" from one area to the next, which is a very simple, yet useful, description of this ability. He can use it 3 times a post at the max, and can stay in the other dimension for 6 seconds at a time, max. The main use of this ability is to escape assaults and attacks from his opponents. If he was caught up in a massive energy sphere conjured by an enemy, he could use this technique to escape it without receiving any damage because a Zanpakutō is extraordinarily difficult to even chip out damage.
GrandMaster of the Sword Art and Weaponry:
Stefan has trained in, learned, and mastered many multi-cultural sword styles, including the ever-popular Kendo style. He commonly uses Iaijutsu, which is associated with the smooth, controlled movements of drawing the sword from its scabbard, striking or cutting an opponent, removing blood from the blade, and then replacing the sword in the scabbard. He has mastered many other styles such as Hoki-ryu, Eishin-ryū, Tatsumi-ryū, Tamiya-ryū, and many other Kenjutsu's. Stefan is particularly skilled in the use of multiple weapons at one time, such as dual-wielding even full sized Katana instead of the classic daisho, which gives him a distinct range and reaction advantage over many opponents he may come across. Stefan has expertly shown the capability to rapidly switch between different forms of swords, such as wielding a katana and then quickly switching to a nodachi or wakizashi and still being able to fight at maximum potential, even directly after the weapon change. This also displays Stefan's capabilities when wielding different swords, as he is skilled with any weapon that comes into his hands. Even if he had to use a sword type he'd never used before, he is still able to use it both skillfully and professionally thanks to not only his extensive knowledge of various martial arts as well as his natural affinity towards swordsmanship. Stefan has also learned to combine his swordsmanship with his various techniques and abilities masterfully, a good example being his God Slayer technique which was used to very nearly slice a powerful Nature Iramasha in half vertically. To sum up, Stefan can wield not only any sword, but any weapon in general, at maximum efficiency while using any combat style imaginable. He is perhaps the most skilled weapon user known.
Fěnsuì Fēnggé (Crush Style):
Many common sword styles in 2415 are mere attempts at trying to utilize and encompass historically accurate swordsmanship. Even those that get close tend to still reek of disadvantageous movements and techniques in combat, making it much easier to exploit weaknesses and holes in someone's swordsmanship. What many swordsman in this era suffer from is how they learned to fight, as well as when they learned. This basically means they didn't get the chance to be taught actual, accurate swordsmanship. This has led to the development of styles and techniques with gaping weaknesses, particularly to those who have the knowledge to take advantage of said weaknesses. Fěnsuì fēnggé is, however, a very accurate way of fighting and has next to no openings more common styles possess. It is also much less exaggerated, and thus more sincere and dangerous in it's movements and usage.
Basically, by keeping to older, accurate practices, Crush Style allows Stefan to be an aggressor much more safely than his opponents. There are a few basic tenants this style forces Stefan to follow at all times in combat. One, always be moving: While fighting, at no point should the user be standing or kneeling completely still. Whether it's simply moving sideways to maneuver around the enemy, or constantly dipping in and out while on the offensive, the user should at no point be still. Second, every part of the weapon and body is capable of winning the fight: What this means is, while the sword's edge is what's most likely to cause the most damage to the opponent, other parts of the weapon or the body may be what's responsible for allowing it. Displacing the enemy's weapon with the crossguard, hitting and disorienting them with the pommel, even headbutting them are all factors just as important as the sword edge itself. Third, never be on the defensive: Even if the opponent is somehow physically stronger, or faster than the user, being aggressive 100% of the time is the single best way to defeat them. By forcing them to be on the defensive instead, they never get the chance to attack or be the aggressor. This reduces the chances of them being able to cause harm to Stefan, consequentially increases the chance of him doing so.
Fourth, never block; sometimes parry; always counter: Not only can straight blocking damage a person's muscles or reverberate throughout their body, but it doesn't give any advantage. By never blocking enemy attacks, Stefan ensures he never has to fight defensively or be pushed back. Parrying is more effective than blocking because it allows the user to immediately ready an attack afterwards by displacing the opponent's weapon, but it isn't inherently offensive or aggressive. This means what it may do is merely put both fighters on equal ground, and goes against the meaning of this combat style, and is thus only situational in nature. Countering, counterattacking, and counter-striking is the single best way to simultaneously protect himself, but allow Stefan to maintain his position as the aggressive and dominant fighter in combat. Fifth, and finally, never perform one action at a time: Stefan should both be prepping for something else with every action, as well as attempting to have a combination of movements occurring at the same time. A good example would be striking or pushing the opponent's weapon out of the way, while also stabbing at them directly. This allows Stefan to overwhelm his opponents, and due to many fighters usually tunnel visioning on a single action or specific sequence, he is able to deal with their fighting styles while applying much more pressure than they could.
Like most, if not all, proper swordsmanship styles, there is a proper stance and way of movement aligned with Crush. The proper way of standing is feet shoulder-width apart, with one positioned slightly forward and the other slightly backward. While the sword can be held in varying positions, the user's elbows should always be bent slightly with his arms close to his body and, usually, chest. At no point should his arms ever cross, as that eliminates a lot of his maneuverability and makes it more difficult to keep his movements smooth from one to another. Also, and perhaps most importantly, when moving Stefan's feet should slide and glide, rarely lifting more than a couple inches off the ground. This keeps all of his actions and movements smooth, allowing him to chain together attacks and maneuvers much easier with less of a chance of creating an opening in his own stance and style. The last main goal of fighting like this is to exert the least amount of energy possible, and this is accomplished pretty simply. When dodging, Stefan won't dodge completely by jumping to the side or doing something dramatic or showy; instead, he moves only enough for the attack to barely miss him. Say someone swings downward at him; by moving only slightly, he is able to counterattack extremely quickly while also reducing the amount of energy he exerts by doing so. He is also able to accomplish this by focusing on the accuracy of his attacks over focusing everything on power alone. While due to being one of the strongest beings alive, his attacks will inevitably possess a lot of force anyway, by focusing on accuracy he can channel this strength more efficiently and make his attacks more difficult to dodge as well. Overall, this style is capable of taking advantage of both immature and experienced swordsmen and close quarters combatants, and even the most skilled swordsmen can and usually will fall prey to Crush Style's exploitation of weaknesses and openings in their own styles and stances.
Endurance:
Along with his other physical traits, Stefan has displayed the capability to stand harsh amounts of punishment and yet continue fighting without showing pain. During combat, Stefan has shrugged off even gruesome wounds and has still fought with frightening ferocity against his opponents, sometimes seemingly with renewed vigor as though receiving damage makes him even more ferocious. Something that assists Stefan in shrugging off damage would be his monstrous pain endurance. With such a high pain threshold, smaller injuries don't even affect Stefan as they would other fighters, making him seem as though he cannot be taken down. Some examples of both his pain threshold and his endurance are from various fights he's been in. When fighting an ice Iramasha, Stefan was repeatedly cut and hit by various weapons of ice, including spears and poles, and yet continued to fight as though nothing happened. When he faced off against a gravity Iramasha, he received multiple burns as well as direct physical hits, and yet he seemed to keep up his assault without faltering. Stefan is capable of enduring massive amounts of pain and damage, while continuing to fight on as though neither mattered. This is particularly shown against multiple opponents where it is still very difficult to wear him down, even if his opponents are somehow as strong as he is.
(This is an example of Stefan moving so quickly he can't be seen)
High-Speed Combatant:
Stefan's sword style, Rō Shukuhaku, relies heavily on speed, something which he can easily provide for his various techniques. Stefan is extremely quick in fights, and very light on his feet, as well as being agile enough to dodge many attacks sent his way, even those that get close to his body. He, as a Master in General Speed, can out speed most opponents he comes across. Such swiftness was evidenced in his fight against an Ex-Monsuta commander, where he not only was able to get multiple fast blows on him, but was also able to dodge the attacks sent his way. He is also a master in Hoho, able to use Shunpo to its maximum potential in order to quickly move across battlefields and even cause problems for opponents, thanks to his skill. Also, thanks to being a Vizard, Stefan has access to Sonido, which he uses in combination with Shunpo to move even faster than he normally could. His Sonido is completely silent when used. Stefan's speed has been demonstrated multiple times, such as when he first fought a Vizard from his past, a speed specialist, and out sped him on more than one occasion during the course of their battle. He has also moved faster than ice spears created by the embodiment of water Iramasha. Perhaps one of his greatest feats of speed was when he actually out sped a chaos warp while fighting Austin during the Malaysian Invasion Arc. Stefan's speed has been repeatedly shown to allow him to combat some of the fastest fighters around on equal footing, as well as even being enough alone to overwhelm even multiple enemies at the same time. Even without using Shunpo, or a special Shunpo-type technique, Stefan is able to create dozens of speed clones that not only mimic his movements, but also seem to last quite some time.
Utsusemi (空蝉, Cicada, referencing their molting): Way of Onmitsu, 3rd of the Shihō. It allows for a movement at great speed, leaving an afterimage behind. Stefan is highly skilled in using Utsusemi, and regularly uses it to mess with his opponents heads. He can create more than one afterimages at a time, though he usually doesn't push himself past 4 at once so as to not expel a lot of energy at once. While four may not sound like a lot, it's because it isn't. In reality, he CAN make dozens of afterimages, similar to the ex-Captain Sui Feng (though on a greater level). However, the less clones he uses, the "stronger they are", as in, when he uses 20+, they're basic afterimages, but when he uses less than 10, they are similar to the Quasi Clones that Zommari the Arrancar could use. He uses this to mess with opponents heads by forming an afterimage to make them think he's open to attack, then attacking from another direction, usually causing his opponent's face to be covered in shock and awe. This is perhaps one of the techniques Stefan enjoys flaunting.
Godlike Physical Strength:
When it comes to raw physical strength, Stefan's is far above his raw physical speed. The massive difference in levels of base speed and strength can be explained by Stefan's swordsmanship and his combat preferences. While he is an extremely fast combatant, being able to outpace even Onmituskido leaders, Stefan has trained and advanced his physical strength to a godlike level matched by less individuals than can be counted on a single hand. As for what he can do with all of his strength, Stefan has demonstrated the ability to create sonic booms and even create massive waves of air in order to strike foes from afar simply by flicking his wrist with his Zanpakutō in hand. With a single swing, Stefan was able to cut cleanly straight through massive skyscrapers during his fight with a Monsuta commander. It should be noted this was quite some time ago, long before Stefan had mastered any of his abilities. He has also been able to cut a physical-based Iramasha even after the Iramasha had released to a higher form of being, something many would deem impossible. When Stefan fought in the Malaysian Invasion, he was able to create earthquakes by punching the ground with gauntlets equipped, destroying the field of combat. After strengthening himself even further for the past two years, Stefan has reached a level of physical power he has never encountered before. A single stabbing motion can create a concussive vacuum blast capable of instantly disintegrating objects, terrain, and even people it contacts, a blast which can travel for even miles.
Roaku
(とどろき, Flash Roar) is an extremely advanced combat technique/style that fuses the slashing and stabbing of Zanjutsu with the incantation and energy technique of Kidō. This technique is extremely powerful, and works by forcing Kidō into the blade of one's sword. Not only does this increase the cutting power
immensely
, to ridiculous levels, but it also increases the overall power and durability of the blade in question, allowing it to take punishment it usually never could without breaking. Roaku also allows the user to fire very powerful blasts of electric-like energy at opponents. When Roaku is active, the users blade appears to be covered in bolts of electricity which shoot out in every direction, destroying the nearby terrain, along with releasing so much energy rocks and other objects similar will begin to rise up from the ground, only to be incinerated by the energy surrounding the users sword. The energy also rips apart the users clothing, usually at the very least destroying their sleeves, if not most of their torso's clothing. Roaku is the Zanjutsu equivalent of Shunko, and as such not only takes a very long time to learn, it also takes a very long time to master, and as such is very difficult to train for. Not only that, only the best of the best in a few areas can use it. Not only must you at least be master in Hoho, you must also be at least master in Zanjutsu. Due to Roaku being made up mostly for Hoho and Zanjutsu, and only the effects of Kidō are applied, you must only be advanced (or higher) in Kidō as well in order to even begin to learn it. Roaku is currently known by Stefan Soan, and has yet to be taught to anyone else. For a long time, Stefan could not use it in Bankai, or any higher special release/form due to the amount of energy being released being too hazardous for his body. However, he has actually recently learned to do so and has mastered it's use no matter what release stage his Zanpakutō is in. This makes his releases extremely dangerous if he utilizes this technique. Due to the incredible power of this technique, it saps quite a bit of energy from it's user when it is activated and can only be used by pretty powerful people. Even though Stefan doesn't have access to Kidō spells anymore, he can still utilize Kidō energy to use Roaku because it doesn't require forming an actual spell.
Void Smoke:
This is Stefan's primary use of his ability to manifest the Void for combat. Though it can, of course, be used on other objects and even people, Stefan will usually just manifest it on his body, or even turn his body into it. This ability consists of Stefan manifesting the void into it's true 'essence', essentially it being the absolute and true power of the Void dimension, granting Stefan maximum power from his Zanpakutō and own powers. In appearance, this void essence a strange form of smoke, solid yet not solid, liquid yet not liquid. When on Stefan's body, or any object for that matter, it will appear to be a strange, pitch black (it is absolute darkness, it simply cannot be any darker) liquid that doesn't seem to drip or splash around. It also gives off an extremely dark smoke-like substance that is much thicker and less 'cloud-like' than normal smoke, instead going up in faint whisps. It could be said this material seems almost sludge-like, thicker than water but not yet a solid. Strangely, the smoke appears to have it's own gravitational pull, which is stronger than Earths meaning objects and people will be pulled towards it more than the planet.
This so-called 'Void Smoke' has a variety of possible uses, making it a rather helpful ability for Stefan to have at his disposal. Because of what the void smoke is actually made up of, and the innate nature of 'nothingness' Stefan possesses a distinct advantage against other elemental users. This is because the Void acts as as a perfect vacuum allowing absolutely nothing to escape, destroying everything that enters it. However, Stefan cannot concentrate that supreme destruction into his Void Smoke, only a diluted form. Instead of acting as a perfect vacuum, the smoke acts as a simpler vacuum. When the smoke comes into contact with oxygen, it sucks it into the Void and gets rid of it completely (outer space is a vacuum without oxygen). This means Stefan can breathe underwater indefinitely, allowing him to stay underneath the surface of water as long as any fish possibly could. This also means when the smoke comes into contact with elements, that use/require oxygen, it is able to significantly weaken them. For example, if the smoke clashed with fire, the fire would be weakened by quite a bit due to the oxygen being used to sustain it being taken away, so it wouldn't be able to keep going. However, the one element that is truly at a disadvantage against Stefan's Void Smoke is air itself. Air and wind users tend to lose quite a bit of their fighting power when attempting to battle Stefan. Despite these strengths, Stefan's smoke is still susceptible to other types of elemental fighters, such as earth users, granted this can be counterbalanced by the smoke's ability to simply consume physical objects.
The positive and useful abilities associated with the Void Smoke does not end there, however. Stefan can spread his Void Smoke across a large distance on the ground, such as a village, and then do something rather interesting. After spreading it across a suitable distance, at Stefan's command all physical objects covered by the smoke will be broken down vigorously and swiftly, on an extremely high level. Stefan can tear down entire buildings with his smoke, and even people (granted this only applies to regular people or those who are very weak), though the humans aren't broken down like the other objects because instead of being covered by it, humans 'sink' into it. While he doesn't necessarily have to do this afterwards, Stefan can then retract all of his Void Smoke into his body, and then expel and release all of that which he broke down, meaning depending on how much he destroyed in the first place this stage may be strong or weak. Massive chunks of rock, stone, steel, etc, all flying out of his body at high speeds can be rather dangerous indeed. A major part of this specific ability of Void Smoke is the fact that anything that comes into contact with it will be crushed. This doesn't mean anything and everything can be destroyed, it means a monstrous amount of pressure is placed on, for instance, a person's body to the point of being able to crush foes that aren't that durable. This applies to physical and metaphysical constructs as well.
The primary weakness to Void Smoke is that because it is constantly being controlled by Stefan, even after releasing it, it tends to require quite a bit more energy to use than normal elements, such as fire or water. This means it is more difficult to sustain than other elements normally would be. Also, despite having a few uses, Stefan's void isn't as 'dangerous' in a sense as normal elements since instead of having things like heat or cold to make it innately dangerous, Stefan's Void works through it's special effects instead. It is also much less precise than other elements could be used as when Stefan's smoke is off his body, it tends to spread out quite a bit. However, these are balanced out due to the massive increases in power when Stefan uses his Shikai, Bankai, and Ressureccion forms.
Void Manipulation:
When Stefan first began his training as a Shinigami, he never could have possibly known just exactly where his powers were going to head. His future powers were made even less likely by the fact that his Zanpakutō, for some reason, developed not only different powers but also different forms and appearances. These powers were used against a man from his past in their first fight, and while they did prove to be effective, Stefan didn't really become dangerous until his Zanpakutō 'changed' suddenly. This happened quite some time ago, and consisted of Stefan entering his Zanpakutō's Inner World where he ended up 'killing' his Zanpakutō spirit, causing it to metamorphose into it's current form. This also, however, created an endless 'perfect vacuum' Void within Stefan's body. This granted him the absolutely incredible ability to completely manipulate said void, which has quite a few interesting possibilities. However, until recently, Stefan's powers didn't really utilize the void as much as possible, though this has been rectified as Stefan's Zanpakutō has been evolving at a rather rapid pace. This evolution has culminated in his current state of perfect control over the Void and his Zanpakutō.
Before some of the recent transformations of his Zanpakutō, at most Stefan could do was have his body enter the void dimension in order yo become intangible and phase through things, as well as draw on a hidden pocket within the Void that allowed him to bring swords into the outside dimension to aid in his swordsmanship. However, with the development of Raitongiri, which is the ability to manifest energy from the Void and form feau-lightning, as well as being able to turn his body into a mass of so-called 'Void Ravens', Stefan's skill of manipulating this dimension has increased exponentially. With his overall power increasing, as well as his physical attributes and skill with energy control, Stefan has essentially perfected the very essence of his inner Void. A result of perfecting this power is being able to perfectly manifest the Void and it's energies within the other dimensions, Raitongiri being one of the lower-level techniques associated with such a skill. Raiton Sword is a true testament to Stefan's extraordinary skill in manipulating the Void for his known purposes, that technique being powerful enough to allow Stefan to defeat powerful opponents without even releasing his power. He is able to combat Shikai and Bankai-level forms enemies assume without even releasing his own Zanpakutō, making combat much simpler for him. Stefan's Void can in no way be manipulated or altered by anyone besides Stefan himself.
Kami no Suraisu:
First used on an Iramasha, this technique is an extremely powerful attack, thus giving it's name legitimacy (the technique is called the God Slaying technique, which is the English translation). As a matter of fact, this technique, when used by Stefan at a lower strength than he currently is, was able to cleanly slice off one of the Iramasha's arms even though he was in his Purity form, aka his most powerful state of being. Now that Stefan is even stronger, this technique is even stronger as well. First off, Stefan raises his Zanjpakuto in katana form above his head, wielding it with both hands kendo-style. At the same time, Stefan opens a dimensional tear along the entire edge of his Zanpakutō's blade. Also, he uses Cutting Space on the very edge of the weapon instead of the entire weapon, which will be explained momentarily. Stefan puts every single bit of physical power he can muster into the swing of this technique to cause as much possible damage as possible. Then he swings. When Stefan pulls the weapon down, because cutting space is applied and he's using so much power, the sky itself splits open from the swing, an absolutely massive rift would be opened up in the direction of the swing. The effects of this attack are rather devastating. The cutting space allows Stefan to slice straight through even the hardest of defenses, while the fact that it doesnt cover the entire sword means he can still cause heavy bleeding from the slice. At the same time, the dimensional rift on Stefan's Zanpakutō will absorb excess energy from not only the surroundings, but the victim as well seeing as how it actually cuts through their body. Due to multiple abilities being used at the same time, this technique requires quite a bit of energy to use. Also, this technique used to only be used while Stefan is in Bankai. However, now he can use a diluted form without releasing his Zanpakutō. While weaker, God Slayer is still perhaps the single most powerful technique Stefan is capable of using with his Zanpakutō, to the point where it can be assumed it has the capability of causing global-level destruction.
Raven Form:
This so-called 'form' developed when Stefan began to further evolve his powers and recently came to complete fruition, him mastering this relatively quickly and easily. One could draw parallels between parts of this form and what his old friend's powers do, and those parallels may not just be pointless banter because they are arch rivals and their powers may show similarities because of such a relationship. Whenever Stefan uses any of his Zanpakutō, whether it be his Shikai or Bankai, or Hollow powers, Hollow Mask or Ressureccion, something rather interesting happens. The main difference between non-Raven Stefan and Raven Stefan is the fact that he grows giant, magnificent wings that extend from his back to a great maximum wingspan of twenty five feet. The wings appear to be odd. Though they are in fact made up of feathers, hundreds of thousands of them, they feathers are created by compacting nothingness itself from Stefan's Void into something physical, something that couldn't be done until he absolutely mastered his Bankai (which he has successfully accomplished). The wings can take quite some punishment, being able to handle even extremely powerful Cero-type attacks as well as physical hits from some of the strongest fighters in the world, and can thus be used to block hits Stefan might not be prepared for. Stefan also gains a shadowy, pitch black aura that seems to emanate and radiate from his entire body and wings, granting him a more sinister appearance.
Stefan also has the ability, while these wings and the aura are active, to disperse his physical body into four hundred pitch black raven-shaped 'birds'. These birds appear to be so dark feathers, eyes, skin, etc, aren't visible and are only shaped by their just-as-dark outlines. Each bird is approximately the size of an average Corvus tasmanicus (Forest Raven), being about fifty to fifty two centimeters in length (nearly two feet). When Stefan turns himself into these 'Void Ravens', he is nigh invulnerable because to defeat him, every single individual Raven would have to be damaged, injured, or even destroyed as well, which while daunting is not impossible. Stefan cannot maintain this form for very long though, having to revert back to his normal form after just a little while in order to preserve valuable energy. Stefan can also split the amount of Ravens into smaller portions, and can create 'clones' out of them that when hit disperse back into the Ravens and usually flock back to the main body. The clones themselves cannot hit another person without being forced to disperse, so this mainly functions as a trick or distraction, or even messaging technique instead of an offensive one.
Multi-Form Zanpakutō:
When you think of Stefan Soan, you may think 'Wow, that guys pretty handy with a sword!' Or 'He's a really good swordsman, isn't he?'. While yes, he is extremely skilled with swords of various shapes and sizes (but prefers the katana for combat), it should also be noted that he is not just skilled with his katana Zanpakutō. No, you see, he is a Weapon Master, a Grandmaster of All so to speak. Possessing a Grandmaster in both Weapon Skill and Zanjutsu, his skill with the sword is far, far above that of nearly all people in existence last this point, however he is also extremely skilled with essentially all forms of weaponry, surprisingly including ranged weapons such as guns. Due to this, Stefan's Zanpakutō has developed an ability that goes right along with this Jack-Of-All skill. Thanks to advancing his Shikai, Bankai, and Zanpakutō, Vague Katti has been able to develop the ability to transform itself into any weapon a man can use for Stefan. This means that if a man can wield it (ie not a tank or any vehicle really, or anything of massive size), Stefan's Zanpakutō can near-instantly turn into it. The appearance of each weapon form will appear rather plain, though with the color purple on them somewhere, to reflect Stefan's attitude towards weapons. Also, he can turn it into multiple weapons if that weapon has multiple forms, such as two chakram or a daisho pair. Stefan's main list of weapon forms he uses most often include: cane sword, daisho, tachi, katana, wakizashi, tanto, ōdachi, nagamaki, naginata, scythe, kusarigama, gauntlets, sword and shield combo, claymore, scimitar, 2H war hammer, 2H battle axe, dual war axes, bow & arrows, tiger claws, and even a razor-edged Spartan-esque Shield.
Sui-Muko (Swift Void):
Modeled after Stefan's arch rival, Stefan created this technique to compete with the man's own abilities. This technique can be supplementary, offensive, ranged or non-ranged. The supplementary part of Sui-Muko has to do with severely increasing Stefan's overall speed and strength to levels of which he cannot normally obtain or reach increasing both exponentially, the offensive form includes creating extraordinarily powerful attacks to be used on enemies, both ranged and non-ranged. How does he accomplish such magnificent feats, you ask? Well, it can be considered complicated or simple depending on the reader asking. Stefan has access to a Void dimension of which he can control completely, allowing him to control empty space itself, and because empty space has mass he has access to this technique. Based on the relativity theory the speed of time is directly related to the density of space, so by decreasing the density of space within/around certain parts of his body, he can 'speed up time' in that direct area, though in a realistic setting he isnt technically speeding up time so much as he is speeding up space. Using this, he can speed himself up by transferring this area to various parts of his body to not only make himself steadily move faster and faster, but it also increases the momentum of the blows he delivers to opponents which his fists, legs, and even his Zanpakutō. However, this consumes his own personal reservoir of energy while it is in use, and takes up more based on how much of his body he speeds up, though if he is in Shikai or Bankai he has access to more energy that can be consumed by this technique. Also, while he does possess an extreme form of control over his Void powers, he simply cannot do this instantaneously. Whenever Stefan speeds up only sections of his body, he can maintain the increase in speed for much longer than he could his entire body, which means he usually sticks to just a single limb at a time in most situations.
Raitongiri (Thousand Lightnings):
As discussed previously, Swift Void Sui-Muko can take an offensive form that doesn't just consist of empowering Stefan's body for stronger attacks and faster movement speeds. Raitongiri, which is occasionally shortened to just Raiton Strike, involves concentrating an absolutely massive amount of Stefan's Void 'energy' into one central location: His hand. This consists of concentrating and compounding a great amount of energy from within his own body, mixing it with his Void from within his Zanpakutō to give it the traits of said Void, spinning the molecules of energy involved at an absolutely insane rotation speed, and bouncing said molecules off of each other. While this might usually have an odd, different effect, thanks to the added control he himself has over the energy involved, it instead forces the energy in question to take the form of lightning. This lightning is pitch black with a small tinge of bright white on the very edges of the 'electricity', similar to most of his normal energy. When Stefan transfers it to whatever hand he plans on using it with, it seems to form an ever-changing 'sphere' raised about half a centimeter from the skin of his palm. However, the shape isn't usually discernible because various bolts of electricity are constantly swirling around it and shooting off of it in all directions, though many of the bolts primarily travel up the length of Stefan's arm. This energy is rather extraordinarily volatile and destructive, ripping essentially everything it hits to shreds, though it does not even burn Stefan's own clothing thanks to the tremendous amount of control over it. After controlling and manipulating the energy to the point of placing the bulk of it into the palm of his hand, Stefan can strike someone with it (hence the name 'Raiton Strike') by shoving the palm of his hand into a person, object, or weapon. If this were to hit someone directly in the abdomen, not only would it cause severe burns, break bones, tear a person's muscles to shreds, and/or potentially shatter the armor they are wearing, but thanks to the fact that it significantly increases the 'sharpness' of Stefan's hand and arm, he might even be able to tear straight through someone's body with this technique activated. Due to the immense power of this technique and the sheer amount of control necessary to create and maintain it, it requires a rather significant amount of energy to use, much more than even a Cero (as it happens to be many, many times stronger than the average Cero from Stefan).
Raitongiri Imbue:
While Raitongiri is an extraordinarily powerful technique, it is still limited by the fact that Stefan, while skilled in Hakuda and hand to hand combat, is much more skilled in the use of various weapons, especially weapons such as swords, mainly katana. Because of this, he cannot use Raitongiri to it's and his own absolute and full potential, instead only being able to cause a fraction of the potential damage as he could with his Zanpakutō. However, Stefan has rectified such a potential weakness by developing his Raitongiri even further to what is known by him as 'Raiton Strike: Imbue', something that uses his skill as a Grandmaster Swordsman and his skill with Raitongiri to their up most. Imbue is activated when Stefan manipulates the black electrical energy to gather in the palm of his hand, however instead of stopping there, he transfers the energy into whatever weapon he happens to be holding at the time. By transferring the energy into the blade/impact area of his weapon, he can do a few things: Severely enhance the cutting power of bladed weapons; Severely enhance the blunt force power of blunt weapons; Cause massive explosions just by making contact with other people/objects if he so chooses; Burn and electrify victims of his hits. Not only can it be used with his normal Zanpakutō, but it can also be combined with his Roaku technique to further exponentially increase the damage of both. This combination actually allows Stefan to use the sheer power of God Slayer except without having to use Kendo, meaning he can use other techniques and fighting styles to destroy his opponents with it. However, Stefan cannot do this more than four times a thread because he risks shattering his Zanpakutō from over use of this ability. Also, Imbue takes more energy to use than Raitongiri usually does because he is placing the energy into a solid object instead of controlling it with his body, aka hand.
Spoiler:

This is an example of Stefan manipulating the blade after it's impaled someone.
Raiton Sword:
This is another, perhaps much more advanced, version of Stefan's Raitongiri technique. Instead of being a mass of powerful energy used for simple destruction, which is what Raitongiri essentially is, Raiton Sword is a more concentrated, precise version of the technique. While Raiton Strike involves forming energy into a sphere, or even imbuing Stefan's Zanpakutō with the energy, this technique actually involves forming a visible blade with the energy instead. This technique completely eliminates the possibility of Stefan doing damage to his Zanpakutō because it becomes its own sword and thus can attack on it's own. Stefan forms the sword as he does his Raiton Strike, except this time he concentrates it and molds it into the shape of an absolutrly pitch black blade with one end being cylindrical so as to not cut his hand as he wields it. By condensing all of the energy into this single shape, Stefan is able to make this technique extraordinarily powerful. It also possesses the same electrical traits as the normal Raitongiri technique as well, giving it an extreme level of power.
The main use of this technique is simply cutting. Yes, cutting. It is said it possesses a higher level of cutting than even Stefan's own Bankai-level Zanpakutō, making it very dangerous indeed. The fact that it is Void Electricity (electricity possessing a power level above even actual lightning strikes, but only being able to be controlled by Stefan himself) simply serves to make it even more dangerous. While it does possess massive cutting power, Stefan tends to lie about it's true power in combat, only pointing out how 'sharp' it is. It's true power is it's ability to stretch and be manipulated. The blade of the Raiton Sword can stretch up to about ninety meters, about the length of a single football field. The sword maintains it's power as it stretches, not having to lose cutting strength for length. In terms of manipulated, once this blade stabs into an object, Stefan can extend up to five four meter-long blades from the area of the blade currently inside the person or object, being able to eviscerate opponents from the inside. This makes this technique very deadly indeed. However, because it is so powerful it also happens to sap quite a bit of energy from Stefan, as well as requiring quite a bit of focus and concentration from him, making it difficult to manipulate his other Void powers at the same time.
Raiton Senbon:
Just like Raiton Sword, this is another form and separate technique based off of the original Raiton Strike technique. Stefan developed this technique to make up for his Raitongiri's lack of range, having to use both of his original techniques in melee combat. Instead, this particular technique utilizes long range to deal mass damage against opponents, especially when there are more than one of them. Raiton Senbon also specializes in vast speed, the individual senbon being able to move at quite incredible rates of speed, usually being fast enough to catch and impale even some of Stefan's faster opponents. This technique operates firstly by Stefan concentrating a rather large amount of his void energy into his fist, nearly if not as much as Raiton Strike, and then charging it for half a second. After he is satisfied with the amount of energy stored within his fist, he would move his arm horizontally and open his fist at the same time, which also released the pent up energy within his palm. As his hand moves horizontally, hundreds if not well over a thousand of four foot long senbon made of pure void energy are launched in the direction of his hand. These senbon possess a very high stabbing power, which is thanks to their shape (senbon are shaped like metal needles with a very sharp point on either end), and can thus completely eviscerate an opponent if they aren't careful. After the senbon are done stabbing into and through various objects and people, Stefan can cause them all to explode into massive infernos of energy, thus making them akin to bombs. The more needles used, the more energy sapped from Stefan but this technique usually requires as much energy as Raiton Strike.
Raiton Royal Armor:
This is yet another offshoot technique of Stefan's original Raiton Strike technique, though instead of being similar to Raiton Sword it is much more akin to his Raiton Imbue. While very similar to Imbue, there are some differences. First off, Imbue is used primarily for offensive purposes while Raiton Royal Armor, foreshadowed by it's name, is used primarily for defensive purposes with it's offensive use being more of a side perk. Also, while Imbue only adds in the void electricity to a weapon or weapons, Royal Armor effects Stefan's entire body. For Stefan's other Raiton techniques he concentrates and condenses energy into one of his hands (same for Imbue, except the energy is transferred to his weapon afterwards), but instead Stefan rapidly creates and condenses, rinse and repeat, void energy within his body, and then promptly brings said energy to the surface of his body. In appearance, this usually causes his entire body to be covered by pitch black electric energy that constantly streaks across his limbs. The main purpose of this technique is make it extremely dangerous to come into contact with Stefan's body, of really anywhere near it. Weapons that aren't Zanpakutō or similar to them can be fractured and shattered simply by coming into range of the Royal Armor. If a person's body came this close, they are liable to have their skin burned offed and ripped from their body causing immense pain and high damage. This applies to long range attacks as well. Physical attacks that aren't devastating in powerful will usually be ripped to shreds right before they hit him, while metaphysical attacks can be weakened severely before even reaching him. This can also enhance his potential power while in a close combat, hand to hand battle making him exceptionally dangerous even without his Zanpakutō. It also increases Stefan's overall speed a bit. The primary downside to this technique is that out of all of his Raiton techniques, Royal Armor easily requires the most energy to maintain because it is less concentrated and larger in size due to covering his entire body. Stefan also runs the risk of injuring himself while using this technique, making it a double-edged sword type technique. With both of these downsides in mind, it means Raiton Royal Armor cannot be used for very long at all and is thus better used in short bursts or only when Stefan isn't wielding a weapon.
Tracking Evasion:
This is less a power, ability, or technique and more of a passive side effect from the power his Zanpakutō possesses. You see, Stefan is nearly impossible to track even by some of the best in the world, for a few reasons. When it comes to physical senses, Stefan has no unique scent at all. In fact, he doesn't have any discernible or otherwise scent at all. His clothes don't have a particular scent, even if they we're just washed (due to actively being near and effected by Stefan's powers on a regular basis), he doesn't smell like a human/shinigami/living being at all. Even if he just washed his hair with a very strongly smelling shampoo, the shampoo will immediately lose it's scent after being used on his hair and after touching his skin. Something else trackers would need that Stefan lacks as well are fingerprints. Yes, his fingers are normal fingers and appear that way as well, but he does not leave fingerprints on objects he makes contact with in any form. Whenever he steps in sand or snow, footprints aren't made either, making him difficult to track in those types of terrain. An extra little side effect is that his blood also possesses 'nothingness', microscopic 'pieces' of his Zanpakutō's Void, which makes his blood impossible to be controlled by himself or anyone else with those particular powers.
_____________________________________________
Skill Sheet
______________________________________________
General Skills
Durability: Advanced

General Speed: Master

Strength: GrandMaster

Weapon Skill: GrandMaster

Racial Skills
Power Augmentation Master

Cero: Adept

Mask Protection:: Adept

Hollow Control: Master

Hoho: Master

Kidō: None

Zanjutsu: GrandMaster

Hakuda: Adept

Acid Skill: None

Garganta : Beginner

Cero/Bala: Adept

Regeneration: Beginner

Will Skills
Willpower/Determination: Master

Mental Deduction: Advanced

Pain Endurance: Master

Focus: GrandMaster

Gin

Veteran Member


Joined

: 2011-06-30


Posts

: 2290


Age

: 30

Member Info


Platinum Points

:


(10000/999999)




Tiers

:
Powers Continued
_____________________________________________

Shikai Information
_____________________________________________
Shikai Release:
Consume All Creation, Mugenkū
Shikai Appearance: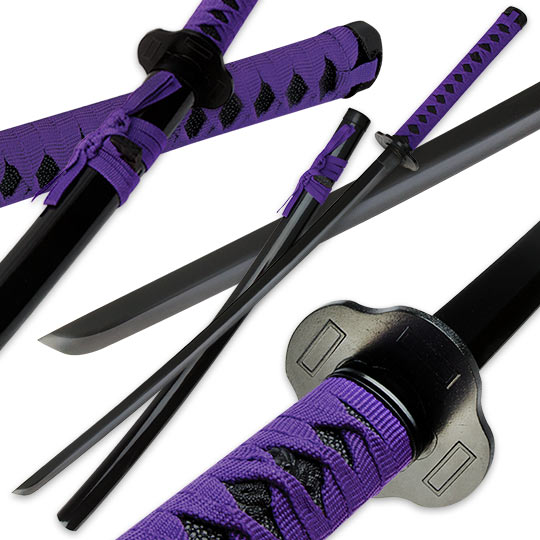 When Stefan Soan activates Shikai, either with his phrase or not(he wouldn't be required to use the phrase since he's a Bankai user), his usual Cane Sword Zanpakutō turns into an actual katana. The hilt of the katana is purple with markings underneath the wrappings. These markings represent the Soan family line. The blade is relatively plain and simple outside of it's black metal, so nothing really special about it. The sheathe is a deep jet black, with purple material wrapped around the upper portion of it. This form of Stefans Zanpakutō is pretty basic, and doesn't really have anything special appearance-wise, but that does not mean it is not powerful.
Shikai Abilities: Heisoku:
Known in English simply as "Obliteration", this is the bread and butter ability of Stefan's initial Zanpakutō release, or Shikai. For context as to why Stefan developed this ability, his Zanpakutō possesses the unique ability of housing what is known as a void dimension. This is where all of his Void powers come from, though his Inner Hollow has also built upon this concept, however when Stefan actually releases his Zanpakutō they are brought to a new level, an evolution upon the previous capabilities he possessed. Instead of unleashing void-based abilities, Stefan's Shikai gives him access to an endless stream of antimatter within a section of the "void dimension" in which only it exists. This antimatter appears as swirling black "energy" outlined in a dark purple that usually appears to almost be electric in nature, striking out randomly from it's point of origin. Heisoku is the basic function and use of this antimatter, which is why it can be considered a building block for his power after releasing his Shikai. To clarify, while the amount of antimatter within the void may be endless, that doesn't mean he can endlessly release it and use it's power. Instead, he is limited by his own power and energy levels. Now, on to what Heisoku is actually capable of.
First off, Stefan is able to use the antimatter both by creating tears into the void dimension using his Zanpakutō directly, which allows him to create much larger pools of antimatter for use while being limited to the tears themselves, or he can create the antimatter where he wants to as another element user may (such as a fire or water elementalist). The antimatter itself is both extremely dense and volatile, requiring precision and control from Stefan to ensure it doesn't cause wanton destruction. The destruction this antimatter can cause is quite simple: By summoning the antimatter, lining his Zanpakutō with it, or simply using it for other attacks, Stefan is able to potentially destroy, or at least damage, what the antimatter comes into contact with either directly or through massive, volatile explosions. The destructive capability of the antimatter is extreme, allowing Stefan to even destroy materials as powerful as Zanpakutō of captain-level fighters and Sekkiseki. Few materials and beings are able to endure multiple hits from Stefan's antimatter, even indirectly, as the destructive force is just too great as each hit is akin to coming directly into contact with explosions of energy and having the matter of weaker materials simply be destroyed. The destruction comes from the fact that this antimatter literally destroys matter and energy, completely. However, the greatest use of this element isn't even what it can do with direct hits.
While being powerful and damaging are both major traits, Stefan's antimatter element possesses multiple characteristics that sets it apart (and above) traditional elements. First off, antimatter is extremely effective against other elements and materials, including but not limited to water, fire, electricity, energy, etc, as the antimatter is able to not only negate equal-level attacks and spells of these powers, but it is usually able to overpower them as well by initially counteracting them, and then exploding outwards to cause area-of-effect damage. Also, as Stefan's antimatter is connected directly to his void, it is immune to outside forces and effects attempting to modify or take control of it. This means if a person were to try to absorb it, or even just momentarily take control of it to repel or redirect it, they would not only fail but likely be injured pretty massively in the process. It also means an attempt to mix their own energy into it, whether to bug it or alter it, would fail and likely result in a very powerful explosion. While it cannot actually be absorbed or manipulated by anyone besides Stefan, what someone can do is try to cause it to explode either through it's own explosions or through overloading it with their own power (basically, hitting it with more matter than there is antimatter). However, despite all these strengths, Heisoku comes with weaknesses as well. Like all of his void-based abilities, his antimatter element is much more costing and exhausting than other elements as well as requiring more energy to initially use as well. Also, prolonged and excessive use of Heisoku results in a scaling decline in Stefan's physical attributes; the more he relies on his antimatter element, the weaker and weaker he will become physically until he actually seems to drop off in power equal to full tier levels. Finally, due to how volatile this power is it can unintentionally cause damage to both Stefan's allies and his own weapons and equipment.
_____________________________________________

Bankai Information
_____________________________________________
Bankai Name:
Mugenkū Sebete
Release Phrase:
"Obliterate all creation, Mugenku Sebete."
Bankai Appearance:
Again, aside from the changes to his hair and clothing, the only changes that occur when Stefan enters an advanced form (this time it's his Bankai form), is aesthetic changes to his Zanpakutō. This form of Mugenku is pitch black in essentially all regards, and it maintains the same shape and size as his Shikai.
Bankai Abilities:
Power Augmentation

Enhanced Spiritual Power

Enhanced Strength

Enhanced Speed

Enhanced Endurance

Enhanced Durability
Heisoku: Kontorōru:
With the release of his Bankai, Stefan's Shikai powers see a massive upgrade in both overall power as well as general use and utility. The primary difference is the size and scope in which Stefan can use his antimatter, making the initial release strength seem minuscule in comparison. With his Bankai released, Stefan is rather easily capable of using this ability alone to take on (and defeat) not only multiple opponents, but multiple very high level (though lower than himself) opponents in their final release states. This ability is extremely powerful, rivaling the powers of the strongest fighters throughout the different worlds and dimensions. The raw strength is able to pierce and destroy some of the toughest of defences. Stefan can also use much larger amounts of antimatter without feeling the negative effects he would with his Shikai. In addition to a boost in power, Stefan is able to control the antimatter with much more precision in his Bankai, allowing him to utilize it in more exact and accurate ways, decreasing the chances of it becoming chaotic or going haywire. However, the main difference between Stefan's Shikai and Bankai is what happens to him himself upon releasing it.
While Stefan's bankai is released, a multitude of changes occur to him. First, his Zanpakutō's spiritual configuration is altered to the point where it is essentially a blade made purely out of antimatter, however Stefan can control exactly when a contact explosion occurs instead of it happening with every strike. Also, the blade becomes so sharp and powerful it is able to, on top of Stefan's titanic physical strength, cut and pierce nearly any object or defense it comes into contact with, with very little difficulty, though there are still materials and beings capable of taking multiple hits. This is expounded upon by the fact that when Stefan uses his antimatter, especially with his Zanpakutō, he literally destroys matter and energy. Stefan's clothing, skin, and hair go through a very similar change, all possessing the properties of his antimatter while in Bankai. What this does is make Stefan in general more difficult to damage, but it also makes it dangerous to even attempt to injure him as an enemy punching him can result in a very powerful explosion capable of blowing their arm off or worse. The flipside to this is excessive explosions could potentially hurt Stefan in some way, usually resulting in physical harm to his body. This also allows Stefan to speed himself up when moving by creating millions of miniature, condensed explosions invisible to the naked eye that propel him in the direction he wants, as well as increasing the damage of his physical strikes by essentially doing the same thing except focused onto whatever he is attempting to hit. Repeated, excessive use of these miniature explosions can, however, cause Stefan pain and some damage.
Heisoku: Kontorōru possesses weaknesses, however, that fit the intense power the ability provides Stefan. Similar to his Shikai, antimatter is extremely difficult to create/summon and use, exhausting Stefan at a much quicker rate than a traditional element would. Also, because Stefan's body and clothing possess antimatter in Bankai, he can lose his physical strengths relatively quick if spammed and/or used a lot at once. Along with being physically exhausted through excessive use, if enough explosions occur Stefan could even begin to take damage from them himself. Very few abilities cause harm to their own practitioner, but due to the sheer power of these explosions this may happen to Stefan over time. Due to the antimatter literally being on and encompassing Stefan at essentially all times, Stefan has difficulty keeping up his Bankai for extended periods of time in spite, and because of, his level of power. Usually six posting rounds is the point where keeping up his Bankai can be detrimental to him and his environment. At this point, keeping his Bankai up past this point can begin to tear at his physical body and energy levels pretty dramatically, usually making it more worthwhile to simply drop his Bankai form. Also, a major weakness this form has is that Stefan cannot be healed by outside sources while his Zanpakutō is released like this. Not only that, but any and all positive buffs and outside changes an ally might try to use on him would be negated by the antimatter now in his body composition.
_____________________________________________
Equipment
_____________________________________________
Equipment
Item Name: Chiriji Raden Kazari Tsurugi (塵地螺鈿飾剣), or Chirijiraden for short

Item Type: Stefan Soan

Used For: Offensive

Item Description: Chirijiraden, the katana of legends. Chiriji was a type of lacquering method used in the Heian period in Japan, which mixed precious metal dust with lacquer and created a dusty grainy like texture when dried, allowing the work to have the illusion of actually made of precious metal (which was very scarce in that time). Raden is Japanese for mother-of-pearl, which is part of the process that makes pearls in shellfish, and is widely used for decorating various works, from accessories and weapons to jewelry, furniture, and architecture. Kazari is a verb that donates "made of-". With the mention of Tsurugi (Japanese for sword), and the immense skill it takes to utilize into the weapon, the words clearly state that all methods mentioned are used into this sword.This sword is considered the be the ultimate weapon, and said to "have the power of 1,000 suns" (this of course isn't true, it's just part of its mythology). In reality, Chirijiraden is an extremely powerful sword that can only be used by the mightiest of swordsmen. The sheer cutting power of this weapon is ridiculous to the point of being able to cut through close to any physical object imaginable; there are few minerals/materials tough enough to withstand a direct hit from this weapons blade. It is known to cleanly slice through even some of the toughest Hierro in existence, as well as being able to cut through most reitsu-enhanced substances. It also possesses a high level of durability; it has never been damaged, not even scratched or marked. The swords singular ability might not even be classified as an ability in the first place; it might just be a side effect of it's cutting power. Basically, it can "cut through existence itself". When used to slice something, it doesn't just cut through the object, it also cut's through it's existence, essentially destroying the very fabric of its being. Objects hit by this sword cannot be recreated(for example, if a steel sword was cut or broken by Chirijiraden, it couldnt ever be properly repaired or remade; note, this doesnt apply to Zanpakutō, soul-bound weapons/devices, or equivalents, they can be reforged just fine), and people hit by this sword cannot be healed by conventional means, as in, healing Kidō/magic/high speed regen doesn't work (such as an Arrancxar's regeneration or a Demon's regeneration), and instead requires the power of ones own Zanpakutō to heal themselves, or they need to recover naturally from the cut/hit, instead of being able to speed up their own regeneration. The downside to such a mighty sword? There is none. Or at least that's what a douche bag might do. No, there is a downside befitting of such a weapon. When first wielded, the users hand is lit on fire by blue flames. These flames don't damage the user physically, but instead damage them mentally; this weapon makes the user feel an extraordinary amount of pain which, if they aren't careful, could destroy their minds, and even knock them unconscious. Slowly, but surely, the blue fire begins to spread across the persons arm, increasing the overall pain as time goes on. If the entire person's body is set aflame, they die, permanently. As in, they are no longer in the spiritual cycle; no matter what, it is impossible to bring the user back to life. This usually takes about 5 of the user's own post's to take effect, and cannot be slowed down by willpower or any ability-negating effects. However, it also cripples the user during this time, making it essentially impossible for them to fight after wielding this weapon for four posts, as well as knocking them unconscious. It could be said it's called the "God Blade" because in legend it can cut even gods, or because not even gods can bring the user back to life. Either way, it's a funky sword, isn't it?

Obtained from: This sword has been endlessly and relentlessly hunted down by many of the greatest swordsmen throughout time, and one finally found it. Ages ago, the last wielder, realizing the disastrous results if Chirijiraden fell into the wrong hands, hid it far below the Earth's crust in the hopes that it would eventually be destroyed by the immense pressure surrounding it.........but not even that could bring an end to the peerless blade. Thousands of years later, a swordsman by the name of Stefan Soan decided to try his luck at finding it. Using his connections in the Monsuta, he searched the globe until he finally came upon the ancient weapons resting place, buried deep below a mountain in China called Mt. Gagazet. After recovering it, he decided to test it on the mountain range nearby.............by cutting them all in half at the same time with a single strike. Though, he did discover the little "side effect" by using the sword, and decided to save it for the most important of times.

Notes: Stefan refrains from using this against those weaker than him mainly because he has other powers to use against them, so wielding this sword in a situation like that would be pointless, and detrimental to himself.

Item Name: Joe Sharp, sometimes called the Monsuta Blade

Item Type: Weapon specific to Stefan Soan

Used For:Offensive

Item Description:

Joe Sharp is a very long odachi, measuring in at five feet eight inches long from end to end. The blade itself is four feet ten inches long with the hilt being ten inches long. Joe Sharp is a rather plain looking odachi, it's hilt being all black with the standard Japanese pattern, it's tsuba being relatively plain as well being black, round, and having two ovals cut out of it. At the butt end of the hilt is a short chain with a small black piece of metal connected to it. The scabbard is all black and rather simple with a chain hanging off of it to go around Stefan's body, and the blade of Joe Sharp is simple too. Despite looking rather simple and boring, Joe is actually a pretty dangerous weapon. First off, the blade is extremely durable, nearly as durable as Stefan's own Zanpakutō making it very difficult to even scratch. Also, it possesses absolutely tremendous cutting power, so much so that is said to have been able to cut rivers and streams in half, as well as being able to cut straight through steel rather easily and smoothly. It's sheer cutting power is probably it's single best feature, which could possibly be explained by it's increased weight as a rather large odachi, though perhaps it also has a supernatural explanation. Joe Sharp has two main abilities, both of which could be considered as very dangerous, and thus why Stefan even bothers using it. The primary ability is being able to extend the blade at extremely high speeds to a maximum length of about two hundred meters long, as well as being able to shrink to a minimum of ten inches long, though the odachi length is it's standard form. Joe's second ability has to do with changing it's own weight at will and near instantly. Joe can become a minimum of a single gram in weight, making it as light as a feather, or can increase it's own weight to a maximum of one hundred thousand kilograms, or 220 462.262 pounds , easily being heavy enough to crush even absolutely gigantic objects or foes, as well as giving it a lot of weight to throw around as power. When combined, these abilities can be extremely dangerous indeed but the increased weight can be pretty heavy even to Stefan, which exhausts him physically after using the weapon for a long time. The absolute maximum length of time he can wield Joe at maximum weight is seven posts, but his arms will usually begin to give out after five.

Obtained From: As being not only a grandmaster swordsman, Stefan also happens to be an extremely skilled swordsmith and as such was able to create this weapon by himself (using the resources of the Monsuta, of course)
Item Name: Orochi

Item Type: Stefan Soan

Used For: Special Ability

Item Description: Orochi.....is a special sword. It gives the user some special abilities, which makes the user much more dangerous due to the power of the abilities given. As the name implies, these abilities are all snake-based.

Production of Snakes: This sword has the unique ability to generate semi-sentient living snakes from its blade. Thats right, I said snakes. Orochi can generate hundreds, if not over a thousand snakes to do the users bidding. The snakes themselves are not that powerful, but due to their numbers, can be overwhelming for an opponent not prepared to fight them. These snakes do not contain venom, but when each one is killed, it turns into an acid-like substance that can burn through metal, though it's a small amount per snake. The sword itself runs off of the energy of the user, so the amount of snakes produced depends on the users level of power and his/her reserves. Another interesting ability that branches off of the production of snakes, is the ability to cover himself in the snakes to act as a regenerative shield; basically, the snakes take the impacts of attacks, then when some are killed, the user uses their own energy to generate more snakes to recover the lost ones; effectively giving them a durable set of armor that can continuously rebuild itself. The weakness to this, is the more damage received, the more snakes are needed to rebuild the armor, and thus more and more energy is sapped from the user's supply. It should be noted Orochi itself isn't very powerful, and rather dull. Not even the greatest of swordsmiths can sharpen the blade due to it's innate ability that keep's it dull to the point of being more of a bashing weapon than a slicing weapon, meaning it isn't really good for combat if it's ability isn't used. However, the tip is still sharp.


Obtained From: While Stefan was spending some time in the middle east, he discovered a traveling merchant named Maru with this sword among his wares. Realizing it was special, Stefan bought it from the man and brought it back to the Monsuta base, where he ended up discovering the special ability of the blade, so he decided to call it Orochi, a fitting name for a snake sword.

Notes: N/A

Item Name: Souba

Item Type: One of a kind weapon owned by Stefan Soan

Used For: Sword with a physical-based ability.

Item Description:
Souba is a rather interesting weapon as though it can be considered to be a katana, it takes a rather peculiar shape. This sword is what is known as a 'double katana', meaning it has two regular katana blades attached to the hilt instead of the normal single blade katana have. Each blade is forty four inches long, or three foot eight inches, and the hilt is a single foot in length, bringing the grand total weapon length to four feet and eight inches long. The hilt itself is has standard blue wrappings with gold-colored metal underneath, while the tsuba is gold and appears to have miniature 'handles' on either side with two short gold strings hanging off. The sheath appears to be two normal katana sheaths with a connecting plate last the area where it connects to the weapon's tsuba, and is all blue. As this sword was crafted by Stefan Soan himself, it is extraordinarily durable, powerful, and has a frightening level of cutting powers to match weapons such as Joe Sharp, making it a very powerful weapon from just it's basic physical attributes, especially considering Stefan uses only the very best materials and his own spiritual energy/particles to forge his weapons. However, it's ability is what really makes it dangerous in Stefan's hands. Souba works using a 'special' kinetic energy that cannot be manipulated, limited, or controlled in any way by people other than Stefan himself. Essentially, the base kinetic energy level produced from Stefan when swinging this weapon stays is sent through only the left blade of Souba. Before this weapon makes contact with an object, or the swing is finished, the kinetic energy from the left blade is 'copied' by the right blade, essentially making each swing with this weapon twice as strong as any normal swing, however that's not where the ability ends. After the initial swing, the kinetic energy from the right blade is 'copied' and added to that of the left blade, thus making the second swing three times stronger than a standard swing. This switches again, making the third swing five times stronger, the fourth swing eight times stronger, and then the fifth swing thirteen times stronger than a single regular sword swing from the wielder. However, because Stefan knew anything higher than this could potentially destroy Souba's blades, this counter resets after the fifth swing, reverting it back to the strength of the initial swing. The primary downside is because the sword cannot 'create' kinetic energy, which is essentially impossible as it would defy the basic universal laws, the extra kinetic energy is actually spiritual energy from the wielder simply converted into the special 'kinetic' energy Souba uses. However, this isn't as bad as it seems because it isn't a direct conversion: only a third of the energy required to swing once is required to produce the amount of kinetic energy within a single swing, thus preventing quick exhaustion in the user.

Obtained From: Stefan forged this weapon himself within the Monsuta base in Australia.
_____________________________________________
Inner Hollow & Mask
______________________________________________
Inner Hollow Appearance:
Inner Hollow Personality:
Takehaya Susano'o is a sinister being whom used to constantly be at war with Stefan's Zanpakutō Mugenku. His aggressive nature and tremendous power made him one of his host's most fearsome adversaries, refusing to relinquish his abilities to Stefan. However since their final clash in which Stefan fully asserted his dominance over Takehaya, the Hollow has freely given as much power as is necessary to his host. Now seeing all others as the true enemies, this being harbors hatred for anything and everything in the world, seeking to use Mugenku to reduce all to nothingness.
If Takeyaha were to ever claim Stefan's body, either by overpowering the Soan or by taking advantage of an emotional or weakened state, he would likely rain damnation upon the entire universe if not stopped. Friend and foe would both be susceptible to his animosity. Due to these reasons Stefan had to be one hundred percent sure Takeyaha served
him
, which is why he was so forceful in his claim over the Hollow and his power.
Inner Hollow Powers:
Master Swordsmen: He has almost no powers other than his skill with a blade. He has mastered swordfighting and only relies on his sword skill, meaning while others train their abilities, he was reaching unseen levels of physical strength.
Hollow Mask Appearance:
_____________________________________________
Vizard Powers
_____________________________________________
Vizard Powers:
Power Augmentation

Enhanced Spiritual Power

Enhanced Strength

Enhanced Speed

Enhanced Endurance

Enhanced Durability

Mask Regeneration
Power Enhancements:
The primary use of Stefan's Hollow Mask is not to gain specific powers, abilities, or even techniques but instead to simply gainan absolutely massive boost in not only spiritual power, but physical power overall. If there is one thing special about Stefan's Hollow powers, it is just how much spiritual energy his Inner Hollow possesses. Unlike many Inner Hollows of Vizards that give a medium sized power boost to the user because they are about equal in power to the host, Stefan's Inner Hollow seems to be
much
more powerful than even he is. By simply putting his Hollow Mask on, Stefan is able to more than double his power, increasing the level of all of his traits exponentially. The only time Stefan has successfully been able to defeat his Inner Hollow in combat was because he had been able to use Bankai in that fight while his Inner Hollow did not. Kekonga willingly gives every single bit of his power and energy to Stefan, due especially to Stefan's masterful control over Kekonga, and thus provides more power compared to most other Inner Hollows. In terms of reitsu, Stefan is usually able to degrade the surrounding environment by releasing his base spiritual pressure, but while using his mask he can even cause much weaker opponents to start to degrade, such as Gotei 13 grunts, and be completely crushed to smithereens. Stefan also gains major increases in overall speed, being able to temporarily match even some of the fastest people in existence with his Mask, as well as gaining much more speed for his swordsmanship. This also goes for his physical strength and durability, though it should be noted her gains a powerful Hierro-esque defensive barrier due to being a Vizard while wearing his mask. Also, his skill and power when it comes to manipulating his Void dimension and energy as well as his power over his Raiton technique, giving him more power for all of those techniques. It should be noted while wearing his mask his Roaku technique becomes much, much more powerful but it also becomes more difficult to control due to the two different energy types he wields, Shinigami and Hollow energy.
Omnipotent Sword Skills: He gains skill with the sword that far surpasses his previous techniques. He can use all forms of blade, and can use more than one weapon with efficiency. He now fights completely differently with his sword, which acts as a surprise factor when fighting. He is also a master of the 3 Sword Style, which when combined with his double Paragon Blade, allows him to basically strike an enemy at five times the normal rate of someone else.
Shockwave: He can send a wave of energy that washes over objects and people in its path. It is slightly weaker than his Cero, but covers a much wider and larger area. Appears gold and looks like a see-through ocean wave. As it washes over objects, they suddenly explode in various places, causing a large amount of destruction around him and his opponent, thus making it a powerful ability.
Bala (虚弾 (バラ), bara; Spanish for "Bullet," Japanese for "Hollow Bullet") Bala is an Arrancar alternative to Cero. The technique hardens the user's Spiritual Pressure and fires it like a bullet at high speeds. Although it is weaker than a normal Cero, it moves about twenty times faster and can be fired at a much higher rate, but the damage is much the same. Stronger Arrancar can also fire a more powerful Bala, while retaining its twenty-fold speed. Stefans Bala is above average in both power and speed for his level, which is saying something considering the others on his level and hhow strong their Bala are. His Bala is a pitch black, and leaves a trail of black energy behind in its wake when it is shot, due to the amount of speed involved in firing one.
Cero: By controlling his reiatsu, he can make blasts of destructive energy. His Cero is pitch-black, as it is the same color of his reiatsu. This ability is quite powerful, being able to damage enemies quite a bit. Takes a few seconds to charge. It is the basic attack of Arrancar, and as a Vizard with his mask on, Stefan also wields this ability. Stefan shoots it from his hands, but can also shoot them from the tip of his blade.
Gran Rey Cero (王虚の閃光 (グラン・レイ・セロ), guran rei sero; Spanish for "Grand King Zero", Japanese for "Royal Hollow Flash") is a Cero that only Espada are capable of using. It is performed by mixing an Espada's own blood with the Cero. The result is a Cero with a much greater attack power and speed as well as a change of color unique to the Espada. It is also many times more powerful than a normal Cero, capable of disturbing the fabric of space, it also seems to spin like a razor upon release as it compresses and decompresses due to the sheer speed and raw power. It is a drastically potent Cero, used only by the Espada themselves. Sen's Gran Rey Cero is very powerful, and, oddly enough, is the same color as his Bala and normal Cero: an extremely dark black. Though, his Gran Rey is much, much darker than that of his other Cero techniques. His Gran Rey creates a massive, orb-like explosion whenever it makes contact with a person or object.
Garganta (黒腔 (ガルガンタ), garuganta; Spanish for "Throat," Japanese for "Black Cavity") is how Arrancar and Menos-class Hollows move to and from Hueco Mundo. Kaname Tōsen, Kisuke Urahara and Mayuri Kurotsuchi have also demonstrated the ability to use the technique. It literally tears open the dimensional fabric separating the worlds, revealing a tunnel of whirling, torrential energy that must be focused and solidified to create a discernible pathway. Stefan can create large enough Garganta for up to 3 people at once to to through. He can also create them quite quickly as well, being able to use them as fighting tools too, such as using it to dodge an attack, or forcing an enemy through a Garganta to a beneficial location for Stefan.
Increased Durability: When in this form, he gains improved durability and stamina. Not a huge improvement, but a noticeable difference. Up to 1.5x more durability and stamina than his normal state. He is able to take Cero's and Bala's and Kidō much easier now than he normally could, resisting the attacks and shrugging off the damage.
High-Speed Movement: He moves even faster than he did before, being able to travel up to 4x faster than he normally can. He can move so fast, it appears as though he is using flash-step. This also means he fights faster with his sword, which just adds to his sword skill. When combined with his Pass ability, he can basically go through objects like a ghost, but can be used to trick people as he might really be going around the object, but seemingly going through it.
Sonído (響転 (ソニード), sonīdo; Spanish for "Sound," Japanese for "Sound Ceremony") is the Arrancar equivalent of the Shinigami Flash Steps and the Quincy Hirenkyaku; it allows the user to travel at incredibly high speeds for short distances. Use of Sonído is punctuated by a brief static sound, in contrast to the "swish" sound caused by Flash Steps. Due to the fact that Stefan is a very fast fighter that excels in speed, it is only natural that he is gifted in the skill of Sonido, which he is. He is actually quite skilled, being able to use Sonido easier and quicker than he can with his normal Flash-Step technique. This means he actually gains even more speed while his Vizard mask is on, able to take on even mighty foes that would otherwise outspeed him.
Ressureccion Powered Hollow Mask: This new form for Stefan's Hollow Mask is an evolution of his normal, standard mask. This form could also be described as a mixture between his Ressureccion and Hollow Mask, considering where this new form gets it's power and energy. Essentially, instead of entering a normal Ressureccion form as Stefan can do as a Vizard, his mask transforms instead. It takes all of the energy normally released and used by his powerful Ressureccion, condenses it, and channels it into his Hollow Mask, thus making his power increase much, much larger than his normal Hollow Mask would give him, on the level of his Ressureccion. Now, you might be wondering why this would help, as he could normally just use his Ressureccion. The difference is, while his Ressureccion would essentially turn him into a glorified Hollow and thus take away some of his Shinigami powers, this new Mask acts as a bridge between his Shinigami and Hollow powered, connecting and fusing them. Due to this, both his Shinigami and Hollow powers are amplified, exponentially so. It brings his normal powers, such as Hoho, Kidō, Sonido, and Cero, to a brand new level never before seen by him. This state could actually be seen as more useful than his Ressureccion. In the future, it might help him completely fuse equivalent techniques, such as Flash Step and Sonido. Also, because this isn't a combination of Ressureccion and Bankai like other Visoreds might be able to obtain, this instead funnels most of it's energy to his Shikai and Bankai powers when he uses those forms in conjunction with this form, which makes his individual Shikai/Bankai powers much, much more powerful than his normal mask ever could. The main downside? This Mask requires much more energy and physical strength to maintain than his standard Hollow Mask form does,and as such can only be used for shorter periods of time.
_____________________________________________
Resurrección
______________________________________________
Resurrección Appearance:
Resurrección Abilities:
Nothingness Manipulation:
Stefan's usual Void Manipulation experiences a major upgrade when Stefan activates his Ressureccion form. While Stefan does, in fact, still have access to his Void powers in this form, and the capabilities to use them, he tends to focus more on the Nothingness-based abilities due to the difference in magnitude of sheer power. Firstly, it should be noted that the primary difference between Void and Nothingness is that the Void is a specific dimension Stefan can manipulate in a multitude of ways to achieve his goals, while Nothingness has to do with the absolute emptiness of negativeness of both space and reality itself. This means that while the Void is powerful, and what Stefan can do with it can be very dangerous indeed, the simple fact of the matter is that Nothingness Manipulation is more akin to a transcendent power of gods, and superior beings. However, Nothingness Manipulation could just be considered to be a more advanced form of Void Manipulation, which explains why Stefan would have access to it in his Ressureccion, but not his lower forms.
Now, let us get into the very mechanisms and properties of exactly what Nothingness Manipulation is, and what it means for Stefan. While Void Manipulation deals with the manipulation and control over a vacuum, and thus the atmospheric region in which no physical matter or energy exists, Nothingness has to do with manipulating the very conceptual aspect of all matter and energy simply not existing within an area of space-time, which is why it seems more god-like in its potential and uses. Because it is less the manipulation of a specific area or element and more the very concept of absolute nothingness, it deals less in destruction or defeating something, and more in the absolute deletion of space, matter, and energy itself. This also encompasses the deletion of even negative or positive aspects of a person or object, such as deleting the gravity of an object, allowing it to go flying away, or even deleting the negative aspect of an injury, which results in healing or even regeneration.
However, the many uses of manipulating the aspect, no, the concept of absolute emptiness doesn't end there. When it comes to the deletion of space, there are actually quite a few things Stefan could do with that specific aspect of this power, with the primary one involving a form of 'teleportation'. By deleting a section of space between the user, Stefan, and a target, Stefan can instantly appear to jump from one location to another, however in reality, he just got rid of the space between him and the target. This space that was just 'deleted', can then be replaced, which means he can 'teleport' without actually detrimentally damaging the universe or reality itself. People caught up in this wouldn't be instantly killed or destroyed, as the space around them is restored; instead, Stefan would just be able to travel straight 'through them', as in he would be able to teleport straight and ignore their existence. However, something like this would require a good bit of energy to continuously use repetitively.
Stefan could also theoretically make himself intangible, in a very similar way to the way his Shikai and Bankai do, except on a much higher level. By deleting the space he takes up, he can not only allow physical objects to travel through him, but he could also travel through physical and metaphysical objects as well. Also, as he is deleting the space he takes up, and not holding part of his body in another dimension, he can not only use this ability on a much more precise level, but also maintain it by quite a bit longer due to this being a one-off action while his Zanpakutō requires energy to constantly sustain it. Also, because it is on a higher level and, again, involves deletion of space rather than dimensional transference, Stefan would still be able to attack opponents while parts of him are intangible, making him much more dangerous with this form of it. This also means he can make other objects intangible, including random things he comes across, such as boulders, or even make another person intangible by making physical contact with them.
While in his Ressureccion and while he has access to the much more powerful Nothingness Manipulation, Stefan could even use a much more powerful form of his Cutting Space technique, and as such do much more damage with even his basic and simple sword swings. Instead of adding void into the objects he strikes or into his sword itself, he could now simply delete whatever he strikes. This mean that objects he would normally have a tough time cutting through are rendered defenseless by this technique as it is quite literally the deletion of space, except this time for offensive purposes. A person possessing an insane amount of durability, has a very powerful layer of reitsu armor, or has steel-skin Hierro? Well, then this technique, which is derived from his Nothingness Manipulation, would allow Stefan to cut cleanly through the person (or object) in question with little to no resistance. However, that isn't to say he can cut through
anything
, as people like Daigoro Ito wouldn't be as easily cut through due to an Absolute Existence trait.
Another major use of Stefan's Nothingness Manipulation lies in the category of healing and/or regeneration, and as such is more supplementary than his other usages of this power. This is accomplished due to his manipulation form being that of a concept instead of a specific element, which gives him more liberties WS far as what he can do with it, and so in his essentially infinite uses of nothingness, it should come as no surprise that healing is one of those uses. Also, due to being able to delete concepts or aspects, he is able to affect much more than with only his Void. Now, for the healing itself. Stefan is able to regenerate wounds and injuries he received by deleting the very aspect of the injury, which is negative, essentially making this close to Inoue Orihime's abilities than an Arrancar's regeneration. Due to this not being based on a level of healing-energy, such as healing Kidō, Stefan can regenerate from even major injuries without issue, granted because there is more damage being recovered from it clearly takes more energy to do.
A much more powerful use of Stefan's nothingness manipulation has to do with the collapse of the very fabric of reality itself, which is very clearly on a much higher level than the previous usages of this power described. What would potentially be more useful than a concentrated blast of nothingness to stop a Cero? How about an obliterating wave of nothingness that could stop many Cero, maybe even hundreds of energy attacks? Well, that is precisely what this is. By concentrating a vast amount of nothingness into a single closed fist, Stefan can then open his hand to send it out like a massive shockwave that spreads out in every direction from its epicenter, which, in this case, is Stefan himself. This shockwave of Nothingness is so powerful it temporarily causes the fabric of reality to collapse, which has a few resulting effects. Firstly, metaphysical constructs in the area would collapse in on themselves and be completely wiped from existence itself, and this can cover the most powerful of energy-based attacks. Second, physical constructs would instantly degrade as well; rocks, boulders, non-soul bound weapons and machinery (as in, non-Zanpakutō type weapons), etc, would all instantly collapse into nothingness. If Stefan was standing on the ground when he did this, a massive chunk of the surrounding terrain would essentially instantly disappear. What would happen to sentient beings, you may wonder? Spiritually powerful beings (as in non-NPC's that are at least spiritually aware) wouldn't instantly be destroyed, but they would feel their very existence tremble, meaning they would suddenly experience a decrease in reitsu/energy, sudden physical exhaustion, as well as an overall sense of weakness. Stefan can usually only effect a sphere with a diameter of about one hundred meters, slightly larger than a football field, at a time with this, and because it is so powerful, it is very tiresome and energy-exhaustive to use.
While all of the above happens to be specific uses, no matter how genera, and each specific ability or technique has drawbacks, Nothingness Manipulation has some overall downsides to its usage. First off, like Void Manipulation, Nothingness is essentially the most difficult 'element' to control, despite it not being one. Essentially this is a comparison between it and fire, electricity, water, ice, etc etc, and so it is easy, in that way, to judge the difficulty of control over this ability. What are some results of that, you may ask? Well, first of all, Nothingness puts a lot more strain on Stefan's body than, say, using fire or ice, but quite a bit. This means it takes more energy and concentration to use, while also exhausting him rather quickly in comparison to actual elements. This also means it is dangerous to use around allies, as they are likely to get caught up in Stefan's techniques as well, especially when one considers the absolutism of Nothingness. Also, Stefan has noted that while using Nothingness repeatedly or often, he actually risks catching himself with his own techniques as well, and as such has to concentrate
a lot
while manipulating it, in order to prevent accidental self-harm.
_____________________________________________
History
_____________________________________________
Background:
Stefan was born in the year 1888, in a small village in a desert. He was born to a middle class family that lived quaint lives in a small house. He lived a quiet life, up until his 15th birthday that is. His parents died, and he was brought in by a traveling swordsman from unkown lands. The man taught him how to defend himself with a sword. Stefan had a steep learning curve, mastering techniques quite quickly, astonishing his guardian.
After a few years, his friend, and guardian, died of old age. Stefan then settled down in a small village in the Grann Desert. There was a great war near the Grann desert that involved a mad king invading a country, and a huge empire working to protect the country being invaded. When 2 people that fought for the sake of the invaded country found him, he pledged himself to protecting them. He helped them out in the battle they found them in, and even helped them win the war.
He moved back to the desert he had lived in after the war. 3 years later, a new war erupted between an allianced and the empire that had fought to protect the country that had been being invaded. Soon the war turned into a major crisis involving god-like beings that fought for chaos and order. When a group of freedom fighters were attacked by servants of the group that served the god of order, a girl stumbled upon Stefan in the desert. He vowed to help her because they were similar; they were both branded, higher beings.
After he helped her win their current battle, he went on and assisted in them getting to a huge temple. He slew all those before him, going through floor after floor and defeating the goddess' minions. When they reached the top floor, he assisted in battling the god-like being. After the battle, he told his companions he was going to go back to the desert he lived in.
When he made it back to the desert, he started a small village with other Branded like him. The village slowly grew, eventually being known as its own country. After 20 years or so, the country that had started out as no more than a few houses, grew to be full of Branded and normal humans alike. It was a thriving metropolis.
Sooner or later, Stefan knew the blade of war would strike again, and it did. A large band of mercenaries declared war on Stefans country because they believed Branded deserved to die. There was a great battle between the 2 groups. One side was lead by an unknown mercenary swordsman. The other army was lead by Stefan himself. As the battle raged on, Stefan decided he needed to slay the opposing leader, in hopes it would turn the tide of the battle. He found his opponent, and fought him in a fierce and bloody struggle of skill. Stefan had the upper hand after injuring his opponent, but bandits such as these fought dirty. The Mercenary leader commanded an archer to strike him down. The archer shot an arrow at Stefan, and it pierced right through his sword arms shoulder, causing him to fall down. Even though he was slain in that battle, his forces still won the war.
He found himself revived in an unknown city. He was younger again, to which he found himself surprised. He found out where he was, and that he had actually died in that battle. He also found out what Shinigami are. So, he decided to become one. He went through all the tests and years in the Academy, and eventually emerged as a full-fledged Shinigami. For over 200 years, he fought Hollows, and fulfilled his duties as a Shinigami, until one night everything would change.
He found himself wandering a forest, looking for the Arrancar he had been hunting. Eventually, he stumbled upon a small clearing, where his foe had been hiding. He fought the Arrancar, and won the battle. However, unbeknownst to him, there was another being in those particular woods. After wondering around, looking for an exit, he was attacked. he could not see his assailant, but knew he had to be careful. A voice called out to him, and the next thing he knew, he was on the ground writhing in pain. A mask of some sort was forming on his face. He struggled and struggled, but eventually gained control of himself again.
He could not return to his fellow Shinigami in this state, so he went back to his roots and became a hermit, training endlessly. He trained and trained, for 300 years, hoping to someday be able to find the person that had called out to him on that fateful evening.
Eventually Stefan joined the Monsuta, and has been there ever since. He serves as the leader of the Royal Guard, and personally protects Hakai, the leader of the Monsuta. He has been in this position for quite some time now, and his current goal is to become the Second-In-Command of the Monsuta to match his old rival and further his own, secret goals. However, Stefan surpassed his own goals and has even come to take total control over the Monsuta, declaring himself King of Visoreds.
_____________________________________________
RP Sample
_____________________________________________
Even though his Balas didnt do their job completely, his sword had. The cuts that appeared on his enemy's body certainly werent anywhere near fatal, but it did help weaken him. As they fought, Stefan was ut 2 maybe 3 times, none deeper than an inch. He was a master at the way of the blade, after having training only his sword skill for 300 years straight. Merely slashing with claws was all the man had showed him, certainly not enough to prove anything.
Laughing at the improved version of the green reiatsu attack, Stefan stepped back, and put his blade in front of him. Still laughing, he cut straight through the "Green Swordfish", causing it to split and explode when it hit the ground next to the harbor. He noticed the Vizard was doing something, but realized he was just putting his Hollow mask on. So why not do the same?
Stefan brought his left hand to his face, bringing it within inches of his forehead. He dragged his hand down, creating a mask from nothing. His mask had long ears, black eye holes, "teeth" like pieces that covered where his mouth would be, and slash marks on his right temple and left eye. His reiatsu changed as well, turning darker and much larger. Anybody would know he was much stronger than he had been just moments before.
Stefans yellow eyes were just barely visible in his masks eye holes, preventing people from being able to tell what he was thinking. He drew in a breathe, still smelling and tasting the salt in the air. It was relaxing, he thought. Stefan knew he had a good relationship with his Inner Hollow, which gave him almost perfect control over his powers. Though, the only REAL power he gained was even more skill with his blade, which was dying to fight again.
"You know, using your mask will only make things worse for you. Once you cant use it anymore, you will be exhausted, in a worse state than when you first put it on. And if you lose control, thats certainly going to be detrimental as well. You will lose control, and I may not be able to hold back against a crazed Hollow. I will do what i can, but if you go overboard, I will as well. Good luck young one....Shockwave"
A wave of wild reiatsu energy similar to the make up of a Cero washed over the land, emanating from his left hand. The gold covered not only the harbor, but the water did as well. The destructive force eventually reached his opponent. What he did next would determine how long he lasts against Stefan.
Stefan charged up a Cero in each hand, the black reiatsu building and building. He watched as his previous ability destroyed buildings and boats alike. The entire area had been hit, destroying whatever had been left from his earlier attacks. Finally compeltely charged, he launched his Ceros at the other Vizard.
____________________________________________
Void Blade is not so much a specific ability as it is a group of abilities that apply to Vague Katti in it's Shikai and Bankai states, as well as any form of his Zanpakutō. These abilities are all activated the same way, though with different end results: an extremely thin tear into the Void, the second dimension within Stefan's Zanpakutō, lines the edge of Vague Katti's blade. This acts as an opening into the Void, which can be extremely dangerous. Due to the void essentially being one gigantic, infinite gravitational singularity, energy-based attacks that the blade touches or goes near are sucked into it to be crushed endlessly upon endlessly until nothing remains, completely obliterating the energy. This works not only on offensive, but also defensive energy abilities and techniques. The downside to this is keeping the rift open is pretty fatiguing, and the larger the energy attack/etc is, the longer it takes to be sucked in. Basic energy is sucked in quicker as well, meaning the basic energy that makes up a common Cero or low level Kidō will be sucked in near instantly, while the more powerful and complex energy of high level Kidō and perhaps signatures abilities of opponents will be more difficult to suck in at a quick pace. The next thing the tear can do is release a small amount of the void into the physical world instead of bringing things from the physical world into the void. What this does is disrupt space and time to the point of throwing off people's senses, su h as hearing, touch, seeing, etc. The victim's senses would be dulled and darkened, though not completely. Also, this isn't infallible, nor does it always work, as the victim can release copious amounts of energy to be sucked into the void instead of having their senses damage, acting as a temporary "plug" for the tear on Vague Patti. Again, this is difficult because it puts strain on Stefan as it's kept open. These abilities at mutually exclusive, they cannot be used at the same time. This ability becomes more powerful in Ban kai.
Cutting Void: Also known as Spatial Slicing, this technique is a branch off of the ability Void Blade which, in turn, is a branch off of Stefan's Void-based power. This technique involves slashing with his Zanpakutō, however that's not all. It also involves inserting nothingness into the blade slash itself, which has a few effects. This extends the range of a normal cut to well over a mile, meaning it can cut a building from multiple city blocks away, as well as making wide sweeping arcs able to topple entire city sections worth of buildings easily. You might be thinking "Can't many strong characters do this already?" Why yes, yes they can. this however makes that even greater in practice, doing more damage than Stefan could normally do. Another effect is because this attack is splitting the 3rd dimension directly, few defenses can actually stop it. Physical based defenses such as stone armor would not be able to stop it to the same degree a specialized space/matter based defensive shielding would. This also allows Stefan to hit opponents that cannot normally be affected by physical attacks, such as beings that can become intangible, people that hide in other dimensions, etc, etc, as the attack hits all dimensions at once. Personal defense abilities such as Hierro are cut through like a hot knife through butter as well due to it being a dimensional cut, not a physical or energy-based cut. Injuries that would usually just be small cuts actually end up as relatively deep wounds when hit by this technique. However, when people are cut by this technique no blood flows out of the wounds and in the case of torso hits, the organs remain active, making it much harder to take down foes through blood loss or organ failure with this technique than with a normal attack. This type of attack is also relatively fatiguing for Stefan, and cannot be used outside of Shikai and Bankai.
Vorpal Blade: This is not a Shikai and Bankai technique as all it does is allow Stefan to open wormholes to other dimensions with his Zanpakutō instead of using a Garganta or moving through dimensions in other ways. This technique has limited combat usefulness, though it may evolve and get more powerful through time.
Gin

Veteran Member


Joined

: 2011-06-30


Posts

: 2290


Age

: 30

Member Info


Platinum Points

:


(10000/999999)




Tiers

:
That Which Came Before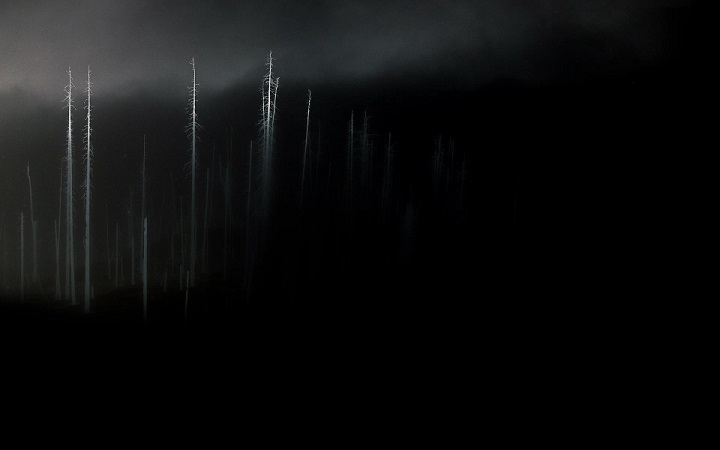 Before there was the known universe, before there was creation, and even before there was simply light....there existed a darkness. Not just the absence of light, a true darkness that existed outside the universal laws that govern reality. Predating the original demon, the Soul King, and all life and unlife, That Which Came Before is truly the definition primordial. However, unlike the beings previously named this Original Darkness is not really a sentient creature capable of thought processes or willful action. No, it would be much more accurate to compare it to a virus for multiple reasons. That Which Came Before physically functions as a virus, not having mental thought or willfully doing anything besides surviving. Speaking of which, the only cause for any action or change involving this ancient thing is survival, just like a virus.
The living world can be extremely thankful for the creation of light, which was able to successfully cast away the darkness, for the universe as we know it not just in the typical sense but also because had this not occurred there likely wouldn't be anything left for the primordial blackness to consume. Had That Which Came Before been allowed to continue its existence in any of the known dimensions or universes or timelines, it very well could have reduced everything to nothingness simply by existing. Not on purpose, mind you, but that's just how the
thing
functions. Like a virus it infects anything living, or even nonliving, and uses it as a host until said being degrades to the point of death or absolute decay (meaning a person is infected by it long enough, currently being Stefan Soan, they will die), and then it moves on to whatever else it can latch onto (for RP purposes this requires permission from the character owner). However, like many viruses it seems to prioritize certain targets: The hungriest (not necessarily for food), the strong, and those susceptible to possession.
However, to call it evil or sinister would be a mistake. The Original Shade is best described as being
above
evil, good, or even neutrality. It is neither good nor bad, and even though it degrades and decays those it infects, it isn't truly destructive. Nay, it truly is survival given form. With no purpose other than not being eliminated and continuing on, the Darkness should never be underestimated as morality and emotion are as foreign as possible to it. What this means is attempting to take advantage of it or using it to further your own goals can never result in true benefits as it will only lead to the end of everything and everyone involved. This characteristic is perhaps what makes it so dangerous, as it has no biases or preferences and cannot actually be manipulated by others.
You may ask why this
thing
isn't still locked away in some other dimension or in between world. Well, for billions of years it
was
. The dimension it had been cast off to was like the pre-light universe it used to reside in: Completely empty and devoid of life. This meant it essentially sat still in a dormant state, in a sense frozen in time. If left untouched, this could potentially go on for billions of more years, or even forever. However, a certain Vizard named Stefan Soan unwittingly released the Darkness unto the world by repeatedly using his Zanpakutō's special abilities during training sessions. While usually these abilities involve a void dimension within his Zanpakutō, the over-usage of the ability resulted in a tear to another, hidden realm...the empty realm the Darkness resided in. This tear existed for a fraction of a second, but that was still plenty long enough for it to pass through and infect Stefan before he was even given a chance to react. This infection has quite a few positive and negative effects on the host:
Dark Personality Enhancement: While not related to the host's powers, the primary change resulting from being infected by That Which Came Before is a significant enhancement of the victim's negative personality traits. Not only does this mean their hatred and disliking of things are both amplified, but they also gain more negative feelings and personality traits. A regular person would become sadistic and hate-filled, as well as gain an extreme lack of empathy. However, this is even more noticeable in someone who already holds disdain for a lot of people and things, such as Stefan. Extended possession is more dramatic, turning the victim into a beast-like monster that wishes solely to destroy everything and everyone around him, though this takes quite some time to come into effect.


Semi-Immortality: The infected, thanks to the actual immortality of the Darkness, gains an immunity to death by most conventional means. Stabbing him or her through the heart would result in little more than inconsequential blood loss. Even cutting the host's head off wouldn't kill them as their body would just pick it up, put it back on, and it would reconnect. This also applies to legs and arms, as well as the torso. Slicing and dicing him into many little pieces would just make the reuniting process longer, even if each chunk was placed in cement thousands of miles away from each other. Whether it takes a minute or ten thousand years, the pieces would eventually reconnect until the host is whole again. Unfortunately, this has a few pretty serious downsides. The first drawback is that actually cutting the host up into pieces and spreading them apart not only works to subdue him for a pretty massive amount of time but the Darkness itself is also kept from switching to a new victim until the old host is fixed up. Also, as the host's negative traits are enhanced, they become more and more reckless in combat to the point of not even bothering to dodge incoming attacks, resulting in a much easier process of subduing/damaging them. It should also be noted that if he gets low enough on energy, or runs out completely, the separated body parts not only take longer to return together but sometimes stop moving completely until he is able to regain some power.


Power Changes: First off, That Which Came Before gives the host relatively significant boosts in essentially all aspects. This applies to their physical attributes as well as their spiritual weapon and their special abilities. This increase is especially difficult to deal with, however, as it's less an actual power boost and more of a forceful push past the host's limits, which puts strain on their mind and body. The strain is more extreme on stronger hosts as the limits being breached are higher and more difficult to push past. This is more stressful to the host over time, hence the self-destruction that eventually occurs. This "boost" actually slowly ramps up over the course of a thread, which makes the stress especially worse because, coupled with the personality changes, eventually the user's body starts degrading (appearing as black, rock-like degradation starting with the hands and feet). As the body degrades, it becomes steadily more and more powerful until it reaches the climax level of absurd power. Unfortunately, this maxed out form, in which the host appears black and demonic, lasts a maximum of two to three posts until they face the complete destruction of their body and mind.
Rō Shukuhaku (lit Stay Low, kanji ロー宿泊):
This is a custom sword style Stefan invented, as well as being is primary and signature style in combat. Its name foreshadows the type of striking and techniques Stefan uses with the Rō Shukuhaku style. The key point to this technique is quick strikes from a low, or even crouched position. Getting into a low position, Stefan would then use Iaido to draw his blade from its scabbard, strike quickly, strike again, and then continuously strike until he would end up in a standing position, wipe his sword clean, then put it back into its scabbard. This style focuses on using high momentum-based slice-attacks to deal incredible damage to opponents, and quickly be able to deal another blow while staying low and in a nimble enough stance to dodge incoming offenses. It also utilizes the sheath of the user's sword in order to apply both cut-based wounds, and blunt force trauma, as well as being able to use the sheath to defend while using the sword to attack. Rō Shukuhaku is a versatile kenjutsu style, as it allows Stefan to use other styles in conjunction along with it in order to increase his overall offensive power and potential threat level in combat.
Ro: This is the most basic technique in the Rō Shukuhaku sword style invented by Stefan. Despite the basic level and simplicity of this technique, it can still be used to deal a good amount of damage to opponents. All this technique is, removing ones sword from its sheathe, slashing diagonally starting low and then moving the blade upwards and to the opposite direction from when the slash started, ending in either the upper right or upper left hand corner.


Shan: Shan is another relatively simple zanjutsu sword technique in Stefans special style. This technique involves physical contact, IE Hakuda, and zanjutsu for a stronger, more effective attack. After either using another technique or just removing his sword from its sheath, Stefan quickly kicks with his right leg, aiming to push the opponent back slightly or at least hitting them hard enough in the chest to knock the air out of their lungs, and then quickly slashes straight downwards, a completely vertical attack.


Don: The next sword technique in Stefan's arsenal involves something a little different from Ro and Shan. The Don technique involves striking with the back of Vague Katti, or while it's sealed, the flat side, instead of the actual bladed edges. After drawing his Zanpakutō from its sheathe/continuing on from another attack, Stefan will aim to strike his opponent on their either of their wrists with the flat side/dull edge of his blade in order to cause blunt force trauma to that specific area on his opponents body. If used with enough strength, it might even break his opponents wrist, making them unable to hold or carry a weapon with that hand, which, in the long run, helps Stefan quite a bit in a fight.
Nine Sword Style:
The Nine Sword Style is a custom style of offensive swordsmanship-based combat used and invented by Stefan Soan the Vizard. While the name of this style might make one think he is wielding all nine of the swords at once, in reality he is instead using nine separate swords that he has placed in strategic positions in order to give him the upper hand in combat. What Stefan will do is toss up 8 of his weapons, whether it be a mix of his special katanas or just plain old katanas is up to him. When these Katanas are tossed up, they fall into a ring shape around Stefan and his opponent, "locking" them in an "arena". This means that during this fight, Stefan will manipulate his opponent to staying in that specific zone so he can use his fighting style to it's optimum level. This also means that he constantly has many of his treasured weapons available to him during combat so he can quickly switch from say a regular sword, to Orochi, to maybe another special sword, which would force his opponents to stay on their toes.
Other Zanjutsu Techniques:
Kakuten: From a position higher than one's opponent (usually initiated by a powerful jump), one uses the momentum of the fall to strengthen a two-handed sword swing that brings the blade down on the opponent's head or shoulder. This attack is not only powerful, but should it hit, it also tends to be deadly to opponents as well (though this is assuming they don't have some form of Hierro or other defensive skills/abilities).


Kakuto: Beginning in the same way as Kakuten, the user positions the sword as to initiate a downward stab to the head instead of a downward swing. This technique focuses all of the momentum of falling towards a single point, icnreasing the overall power of the attack, but due to it being a stab, it doesn't have the slashing attributes of Kakuten.


Hitotsume: Nadegiri (撫で斬り, "The First: Killing Stroke"): This basic technique allows for a precision cut of extreme force and speed, it can casually slice through large, multi-story high opponents protected by steel skin. The opponent can be hit with one swift slash that is so precise, that they aren't even aware of it until after it has taken place.


Senmaioroshi (千枚卸, "Thousand-Page Wholesale"): A technique where multiple blade movements take place so fast that they can literally shred a target into pieces. Stefan's version of this technique is so fast, that he barely has to move for it to occur. Standing still, he can slash multiple times, nearly 100, in just a few seconds, before putting his sword back into its sheathe, leaving the enemy dumbfounded by how quickly they were laid to rest.


Maisherbu: Surīsutoraiku (まずレベル三振, First Level: Three Strikes): This technique involves moving so quickly around the users opponent, that they can cut three times without them even realizing the user got close enough to cut. This technique is special, because instead of cutting with the bladed edge, the user instead uses the dull edge of their blade in order to cause grievous damage from blunt force trauma instead of just lopping off the opponents limbs.


Daisherbu: Kyūsutoraiku (第度九ストライキ, Second Level: Nine Strikes): This technique works in a similar way to Saisherbu: Surīsutoraiku, except instead of just 3 strikes, this time there are 9 strikes landing on the opponent at nearly the same exact time, all of them hitting within a very short moment. There are 3 blunt strikes for each side of the opponent: 3 on their back, 3 on their right side, and 3 on their left side. Their chest is usually left alone when this technique is used.


Saisherbu: Nijūnana Sutoraiki (サード度二十七ストライキ, Third Level: Twenty Seven Strikes) This is the most recent level of the sherbu line of strike techniques developed by Stefan. This technique takes both speed and blunt force trauma to a completely new level. Revolving around pretty much the same thing as the two lower levels, Saisherbu is a tad different. Instead of strikes from 3 directions, the strikes hit in nearly every direction possible, nearly at the same exact time (or so it seems), causing as much damage to the opponents entire body at once. However, due to the speed and skill required, Stefan cannot perform this technique without wielding two swords at once, as it essentially halves the difficult of pulling off the technique without failing. However, those less skilled than Stefan will have even more difficulty performing this technique.
Six Path Sword Techniques
Kamikyan Boseki (lit. Spinning God Cannon): This technique is can be accomplished with either the single sword style or the two sword style, and as such retains a certain amount of versatility as one of Stefan's primary sword techniques. This is the single sword version. With a single sword, Stefan holds his sword horizontally in front of his body with the tip of the blade aimed towards his opponent, and then by flicking his wrist and spinning his katana by bringing his hand downwards, turning it, and then upwards, Stefan is able to create a large air-compressed projectile spinning towards his opponent at high speeds. This sword can tear to shreds and slice through cleanly objects hit by it when it is spinning, but when it impacts a target, massive blunt force trauma is the primary result.


Dabur Kamikyan Boseki: (lit. Double Spinning God Cannon) Essentially the same principle as the basic Kamikyan Boseki, however this time it is used by two swords instead of one. Stefan holds his katana horizontally with the tips of the blades aimed at his opponent, and then flicks his wrist and makes the same hand and arm movements as he does in the basic technique, except this time his right arm follows his left, but instead of moving in opposite directions they move from right to left, same as before. This sends two, instead of one, very powerful air-compressed projectiles at his opponent, which not only is able to cause much more damaged to anything clipped or cut by this technique, but the impact force is also twice as powerful as his Kamikyan Boseki technique, making this much stronger overall.


Rassuipu Ningen: (lit. Rushing Human Sweep) This technique is first performed by holding the sword of the user behind their body past their left hip, and leaning down into said hip, while also maintaining a semi-wide-footed stance and their head held down low. Then, the user will rush past his opponent faster than can be seen by even some of the greatest eyes, slicing the opponent with a wide, sweeping swing directed at one of the intended target's legs and then maintaining the slice all the way to their opposite shoulder, and will then stop moving about ten or son feet behind the victim in the same stance as when they started. Due to the sheer speed of this technique, it will appear as though the user simply vanished and then immediately reappeared behind them as though he had teleported from one position to another. Raissupu Ningen is one of Stefan's fastest sword techniques.


Sanranji Oni: (lit. Thunder Demon Lunge) Perhaps one of Stefan's more powerful techniques, Sanranji Oni relies on pure brute physical strength to deal incredible amounts of damage in a single blow. Stefan starts by facing sideways towards his intended target with the right side of his body facing said target, and holding his weapon's hilt with both hands to the left of his face and the blade's tip aimed squarely at his victim. After taking this stance, Stefan puts an incredible amount of force into his back arm, and then 'pushes' his weapon, performing an incredibly quick and powerful lunge toward's his opponents location. From afar, this technique can actually still do damage by create a monster of an air-compressed projectile similar to Kamikyan Boseki, except instead of cutting and slicing enemies this technique will hit the victim like a sledgehammer, dealing tremendous blunt force trauma to Stefan's opponent(s). If this technique hits an opponent at close range, not only will the sword pierce straight through the opponent, but a five inch diameter hole around the blade will also be hoped up on the opponent due to the sheer force of this lunge.


Furaindotsu Naizoshutsu: (Flying Animal Evisceration) Being one of Stefan's faster techniques, Furaindotsu Naizoshutsu is certainly one of his more-used sword attacks, especially against larger opponents. This also happens to be a three-sword technique, which is rather rare among his current arsenal. Stefan starts by holding a sword in each hand horizontally in front of his body with the blade tips facing to his left, and a sword with the hilt grasped by his teeth being held in a similar fashion. Then, Stefan moves towards his intended target at truly incredible speeds, and then swings all three swords at once in the same direction, his right hand sword swinging horizontally, his left hand sword swinging vertically, and his sword held with his jaw swinging diagonally. This results in three major wounds upon the intended target's body, however the sheer force of the attack results in environmental damage as well. Anything behind the victim will receive a part mark resembling that of a hawk's talons on one of it's feet that extends to upwards of fifteen meters (or perhaps even more, depending on the power placed behind the sword swings).


Gaki Michikawa: (lit. Hungry Ghost River) This technique is perhaps one of Stefan's most dangerous and powerful finishing sword techniques in his entire arsenal due to it's nature as a multi-hit attack. Utilizing his incredible speed, Stefan starts out by creating eight utsusemi clones in a large circle around the intended target (the ring has a diameter of about 15 meters), with his body moving so quickly it appears to just be another afterimage clone, meaning his location is indecipherable to even the most potent of energy sensing-abilities, skills, and techniques. During this beginning phase, all afterimages would be facing the opponent within the center of the circle. When the technique is completely prepared and set up, Stefan's real body will pass from one afterimage location to the one directly across from it on the other side of the ring, and as he moves to his new location he will swing his sword horizontally at the intended target, dealing an extremely fast blow to the victim. This doesnt change the direction any of the Utsusemi clones are facing. This technique can continue endlessly until it is interrupted, hence why it is one of his finishing techniques, however after the victim is either dead or maimed to the point of near-death, Stefan will end this technique, and when he does all of the afterimages will appear turned around, facing away from the opponent, until one by one they vanish, revealing the true body of Stefan. When pushing himself, Stefan can perform hundreds of these cuts in just a couple of seconds, meaning anyone trapped in this technique is usually defeated pretty quickly. Also, considering he can attack from any direction, this technique is especially difficult to guard against or dodge.


Jigokyo Sutorōku: (lit. Hell Dwelling Stroke) Of the seven Six Path techniques, this sword technique is the only one that could be considered a 'counter' attack, though defense is not really a factor here. This technique starts out by Stefan facing away towards the opposite direction from his opponent with his eyes closed, waiting for his intended target to move closer or attack. After the opponent is within sufficient range or attempts to attack Stefan, he immediately and seemingly instantaneously turns around, parries whatever blow is sent towards him (or just straight up dodges beneath or to the side of the attack), and performs a crossing slash with two katana or other swords. This produces a large 'X'-shape of blood from the attack on the victim because of how Stefan cuts the opponent with his blades. This technique is performed so quickly Stefan is essentially invisible until he ends the technique, disappearing from his position and then reappearing behind his intended target in a mere flash.
Old Shikai/Bankai:
Spoiler:

Kūkan Jihenka:

This is one of the two abilities possessed by Stefan's Shikai form of his Zanpakutō. This ability is a self-support type ability that relies on not attack by inflicting damage of defense by increasing his own durability, but instead relies on its specific uses in certain circumstances when he could really use it. The basis of this ability has to do with an entirely different realm from the one people exist. The ability creates an endless void that none have access to besides Stefan and those he wishes to bring with him, meaning not even "Omnipresent" beings like the demon Zarot would have access to this place(A good equivalent might be a Zanpakutos own Inner World). This void is immediately constructed every time Stefan's Shikai is activated, and instantly deconstructs as soon as his Zanpakutō is sealed again. Alright, time to get to the nitty gritty and real uses of this ability. By "deconstructing" a part of his body and "reconstructing" it inside the void, Stefan can make any part of his body completely intangible to outside forces. Basically, if a Bala is shot at his right shoulder, he can make that part of him intangible by removing it and placing its physical embodiment inside the void, which would cause said Bala to pass straight through his body, leaving no marks on his body, and himself completely unharmed. This ability is extremely useful, as if he is about to get cut, he can just make that part of his body intangible, to prevent harm to himself, than reform it just a few seconds later. For such a great ability, there has to be some downsides or weaknesses, right? Well, you're correct. In Shikai, he cannot make his entire body intangible at one time, and can only do up to about half of his entire body at once instead, meaning attacks that hit his entire body won't pass straight through. Another weakness is, if he touches someone or punches them, that is when he cannot make that specific portion of his body intangible, so hitting him quickly as a counterattack or quickly dodging at the last moment and then landing a quick hit will usually be enough to cause damage to him. Also, he can only make one spot on his body continuously intangible for 3 of his own posts. If he were to make his head intangible, that would not mean he cannot see in the world where he just was, as a "Shadow" body is left when the physical portion is transferred to the other world. Essentially, his body still appears to be wherever he was (Say, Earth), while his actual physical embodiment is tucked safely away in the void, which lets him interact with people and such even while intangible.

Boidoburēdo:

The second and final ability of Stefan's Shikai has to do with the void that is created when this advanced form is activated. Instead of placing body parts into the void to protect himself, he removes objects from the void to attack with. The void has created an absolute infinite amount of swords and blades to be used by Stefan if he so wishes, however not all of these weapons can be used, otherwise he could just flood the universe with them. No, instead he can reconstruct a few hundred from the alternate void where they were deconstructed in order to attack opponents. Stefans Zanpakutō, Vague Katti, has a telekinetic connection with the swords as they are from its own void, which allows Stefan to control the trajectory of the swords, and control them in general (however, complicated use of many swords is mentally tiring for Stefan, so he usually has a few dozen performing the exact same thing at one time to reduce strain). Stefan can even use these swords as shields by putting them together to form a massive wall in front of him to protect him from a possible attack. These swords are relatively durable and strong, but they can still break if hit by a stronger opposing force. The swords are called "Slates", and is usually what Stefan calls them when talking about them. A big part of stress Stefan places on this ability is lying. He says the true power of this ability is how many he can summon forth for combat, when in reality this number is limited. The actual power of this ability is what he can do with all of them at once:

Boidame: This is not so much an ability as it is a technique that he can use with Boidoburēdo. The main point of this technique to cause massive damage on a large scale, as in, this isn't a technique normally used against one or even two opponents. No, instead, this ability would be great to unleash upon an entire army. By reconstructing every blade he can summon, which numbers in the low hundreds, above his opponents, he can drop them all on them at once. Thats right, just drop them on his opponents like some sort of rain of blades or something similar. The tremendous wide scale damage of this ability is great, however against just a few opponents, its not nearly as effective as they can either A. Attempt to dodge the swords as they come down, or B. Try and deflect them, which would be easier to do with less people. This technique also takes all of Stefan's mental focus, leaving him like a sitting duck, wide open for attack from an enemy.

Zettai Kūkan Jihenka:

This is the Bankai, advanced, form of Kūkan Jihenka, an ability from Stefan's Shikai form of his Zanpakutō. This ability works under the same premise, but on a much higher level than previously. There are a few changes between this ability and its previous incarnation, which make this ability much more powerful. While Kūkan Jihenka could only make certain portions of Stefan's body intangible at one time, Zettai Kūkan Jihenka allows him to make his entire body intangible at once, essentially making any and all attacks go straight through him without any resulting damage to his body. Another perk to using this ability in Bankai, is that he can also make simple objects intangible as well (such as chains, swords, etc, etc) to make combat a bit more interesting. One thing he could do with this is, run at an opponent with a chain hanging behind him, make himself intangible to go straight through the person, and part of the chain as well, make everything tangible again, and end up with his victim trapped in chains covering their body. While this ability is much stronger than Kūkan Jihenka, it also suffers from some of the same drawbacks. Stefan cannot make himself intangible when attempting to make physical contact with someone. A good example would be him trying to punch someone. About that time is when he is most vulnerable and susceptible to attacks. Also, he can only keep his body under continuous intangibility for up to 3 posts before he reverts back to having a tangible body again, and then he has to wait 2 posts before he can even make a single limb intangible.

Mugen no Boidoburēdo:

This is the advanced Bankai form of Boidoburēdo, like how Zettai Kūkan Jihenka is the Bankai advanced form of Kūkan Jihenka. The main difference is the sheer amount of Slates that can be reconstructed in the physical world by Stefan, going from a couple hundred, to over a thousand at maximum capacity. This amount increase can be very valuable to Stefan, as he can create larger walls to protect himself, attack on a wider scale, cover entire battlefields in them, etc. Another special ability he gains is the ability to fuse the Slates to become much stronger than normal. Say Stefan summons 10 Slates, and decides to fuse them together. Now, instead of 10 moderate slates, he has one pretty powerful sword that can do more damage than the individual Slates ever could. While this makes more powerful Slates, continuous use of this ability could easily see his supply of Slates be depleted rather quickly, which means this should be used sparingly. Also, the increased amount of Slates that can be used means one other thing: an increase of stress on Stefan's mental capacity, meaning, he could cause some damage to himself just by using this ability on too wide a scale.
Soan Mode
The premise behind the long-awaited Soan Mode is energy conversion. How does this work, you may be wondering? Well, this form is essentially the very epitome of absolute physical existence. Essentially this form works by converting every single last remaining particle of energy within his body, as well as all possible abilities, powers, transformations, and everything else he normally has access to, including his Shikai and Bankai, into pure physical force. What this means is his physical body becomes transcendent, and becomes exponentially more powerful than it normally is. A good comparison of this would be while most Shinigami obtain access to specific abilities when they active their Bankai, Ichigo Kurosaki's is primarily a huge boost in speed and strength by condensing all of his reitsu and energy into his body, however this takes that concept much, much further. The idea of a major boost on physical characteristics isn't unknown however, but this form could be said to be much more than even that as well.
First, the physical boosts in power should be described. While this form is active, certain skills on Stefan's skill sheets see both major and minor changes, and this applies to all of sheets. First off, all of his General Skill sheet skills see major boosts, bringing them to a level not obtainable for Stefan through normal means, or even through his other massively powerful forms. Also, his Shunpo skill sees a major increase as well, to a level far above what he normally possesses. These increases are of a level so dramatic, physically speaking Stefan becomes like an entirely new beast in this form to the point of becoming godlike in terms of speed, strength, durability, and just basically everything physical. Now, you may be thinking that that is entirely ridiculous; however, while normally most people would agree, there also happen to be balanced drawbacks. Stefan's Power Augmentation, Cero, Mask Protection, Hollow Control, Kidō, Acid Skill, Garganta, Cero/Bala, and Regeneration skills are all dropped to below Beginner, meaning Stefan has access to none of those skills while this form is inactive, with Kidō and Cero being major detriments to him. To put these changes in perspective, the boosts he gains in his physical skills are, when added together, actually equivalent to all the multi-tier drops he suffers in over 6 skills; that is how devastating this increase in power is, and explains why this is truly his final form.
Now, on to the other changes. While in this form, Stefan loses access to all of his normal abilities and powers, including techniques like Roaku, and even Void and Nothingness Manipulation. This does not, however, include swordplay techniques that don't rely on specific abilities or powers. However, it doesn't end there. Stefan loses access to his Shikai powers and boosts, Bankai powers and boosts, as well as anything and everything related to his Inner Hollow, including both his Hollow Mask and his Ressureccion. This means he loses out on
every single ability in his arsenal
while Soan Mode is active. Then, what are the benefits to such a form besides increases (that could be argued as not too great skill-wise) in his physical stats? Well, there's the fact that his base physical levels are brought to above-Ressureccion level, meaning even if he didn't have the skill boosts, he would, physically, be both stronger and faster than what he would in his Ressureccion, which is a form on-par with an Iramasha's or Shinigami's third forms. This means Soan Mode is an overall increase in power ABOVE THAT of regular final forms for any race. The sheer amount of physical strength and speed that he gains from this form is well worth the drawbacks and downsides that this transformation brings along with it.
Stefan's new level of strength can be described as being "Absolute" in nature, due to it's upper limits essentially being incalculable. While Stefan naturally possesses a colossal level of strength, being capable of destroying entire cities with little trouble, Soan Mode takes that and increases it exponentially. Even his Ressureccion-level strength pales in comparison to his Absolute Strength in this form. Stefan himself has never encountered another fighter capable of matching this power, though he certainly wishes to. He has also never experienced a defense able to withstand one of even multiple hits from him while in this form. Even Zanpakutō from powerful enemies rarely stand up to the damage he can output. While his previous forms required Stefan to use his Void, Antimatter, and Nothingness manipulation to destroy space and matter, his strength alone is capable of performing the same feats while in this form. An example would be Stefan loading so much power into a single strike, he could tear apart and destroy even an area as large as Manhattan Island. However, that doesn't truly scratch the surface of what he's capable of. Stefan firmly believes if he had to max out his strength in this form, he'd even be able to destroy heavenly bodies using force alone. The question "What happens when an unstoppable force meets an immovable object" is answered by this form, as Soan Mode makes the 'unstoppable force' greater than any 'immovable object'.
However, things don't just end there. Due to being transformed into a physical being, Stefan gains a form of 'Absolute Existence', which results in a few changes to his bodily make-up. First off, Stefan gains massive resistances to energy-based attacks and abilities that may be used against him, including, but not limited to, Cero, Kidō, and even elements such as fire, electricity, and ice, giving him a massive protection against heat and the lack thereof. Stefan also gains an immunity to any and all reality-warping abilities, as he gains a form of Chronolock. This means he is also immune to time-based abilities and/or powers as well. However, this means a lot more than it does at first glance. Because his body cannot be altered by any means, his kinetic energy, body temperature, etc, etc, cannot be directly nor indirectly manipulated by opponents. This means any specific ability or power that would alter or manipulate his body is rendered ineffective, but this isn't to say he cannot be cut, maimed, or injured by techniques like Cero that work by explosions.
Interesting to note is how Stefan is capable of using the combination of his "Absolute Strength" and "Absolute Existence" in a combat setting. Basically, he can "cut what cannot be cut". To clarify, abilities that make people unable to be physically injured or cut such as becoming intangible are effectively made moot by this form. Even abilities that make people
specifically immune to things that override their physical invulnerability
are, in fact, overridden. This can be either completely unnoticeable in a battle if the target has no abilities that do this, or extraordinarily powerful if the person's entire power set revolves around being invulnerable or unable to be cut. Along with the defenses Stefan is able to break with the sheer power of Soan Mode, there is very, very, very little he is unable to pierce with his blade.
However, Stefan's body itself isn't the only thing effected by this form's unique characteristics. Stefan's surroundings, such as the terrain and environment, are
absolute
as well, and this shall be defined momentarily. First though, let's get one major thing straight: this does not mean that he has any manipulation over his environment or surroundings, instead it means something entirely else. This means whatever he is directly standing up cannot be manipulated in any way by the opponent, but should he move from that area, people can do what they want to it, as it is only what is directly around him. Stefan's personal environment includes things like gravity, and so when it is said to be absolute, it means that it is impossible to increase gravity on him. So while a person may raise it to two times that of Earth's, Stefan will remain uneffected and still be able to move as though it is normal Earth's gravity. However, this also applies to decreases in gravity. If an ally lowered the local gravity to increase people's speeds, Stefan wouldn't be able to take advantage of such a thing either, and so while this may negate the effects of earthquakes, or attempts to alter his senses through the use of supernatural darkness or anything like that, it also negates supplements from his allies as well, essentially making him 'neutral' in this regard, uneffected by allies and enemies alike. The oxygen, air, and any other gas directly around him cannot be influenced either, meaning noxious or poisonous gases used by the opponent cannot reach him, as well as the air around him being impregnable.
Now, like all good things, Stefan's Soan Mode must also come to an end. This essentially means there is a time limit on Soan Mode that limits the usage of it, primarily because it is so powerful (granted it does have some major drawbacks), that continued use would be a bit too much for Stefan's body. The absolute time limit for Soan Mode is five consecutive posts (this doesn't include that of the other people in the thread). For five posting rounds, Stefan can remain in this form, however that is only if he really pushes himself. Usually the strain placed on his body by this form gets to be nigh-unbearable by the fourth post, but if Stefan ignores it, he can go until five in extreme situations. As stated repeatedly, this form also puts considerable strain on Stefan's body, and the longer it is active, the more strain he experiences, which is usually why he can't make it until the final posting round. Also, the level of exhaustion Stefan feels when he leaves this form is absolutely massive, meaning even if he only used it for a single post, he would still barely be able to stand, and would most likely need to sleep for about three days straight after using this form. The first time Stefan used Soan Mode, he lasted an equivalent amount of time to four posting rounds, but then slept for an entire week straight. In a thread this means there is essentially no way for him to fight after leaving this form, meaning it is an End-Game type of transformation.