Gin

Veteran Member


Joined

: 2011-06-30


Posts

: 2290


Age

: 28

Member Info


Platinum Points

:


(10000/999999)




Tiers

:
Akuma watched as his enemies wing was damaged, and he tried to heal it, and his opponent was hit by Balas Akuma had shot at him. Akuma had been able to hurt his enemy, though not anything too serious. Akuma was doing quite well so far, having inflicted more damage than he received.

Akuma walked around slowly, waiting for his opponent to attack. He was at ease, believing whatever came his way wouldnt be enough to take him down. Then it began. His opponents right arm began to be covered in swirling black Reitsu energy, making it appear much larger than normal. His arm now looked like it was made out of black Reitsu with red on the edges.

The Arrancar enemy brought his now Reitsu-covered fist backwards, preparing to punch. Meanwhile, Akuma charged up a maximum power Cero in his right hand. He also began to charge up a max power Bala in his left hand. Usually Balas dont require charging, but he decided to make it as powerful as it could possibly be.

When Akumas enemy punched forward, a giant portion of the the black and red Reitsu launched off of his arm, and sped towards Akuma. Akuma took the Bala and pushed it into the Cero in his right hand, making it immensely more powerful, and giving it the speed of the Bala. He brought his right arm back, and chucked it at the blast coming towards him...
__________________
Ashida Hainuel
-The Arrancar-

The blast coming back towards him, with the speed of bala.He whispered to himself, and also to akuma, "That's not very nice...".A small smirk on his face was shown, then he swung his right hand as the blast instantly dissapears.But his right hand, was fatally injuired.He still had his left arm and left hand, to fire out the same one, but weaker.He had his high-speed regeneration, and instantly heals right hand.He was able to move his right hand now, but shaking, also his right hand was still painful like an eletric shocking his right hand.He grip his hands tightly, as the black energy began to flow out from his body.He snapped his fingers, a black blade made of black spiritual energy appears on his right hand.His right hand would begin to shake more, scratches suddenly appears on his right hand, his high-speed regeneration had suddenly failed to regenerate and did not heal his right hand as well and also the black blade suddenly fades away like a dust.It seems that the black blast that akuma repelled was really strong.

"It seems that i have underestimated you.. but you have forgotten something.."

He suddenly appeared behind akuma, beginning to fight with akuma with his hands.Since himself is expert hand-to-hand combat, he could easily fight against akuma with his bare hands.When akuma would attack, he would went into the garganta, then literally tears out a dimensional fabric from akuma's behind.His right arm begin to be surrounded by black reiatsu, instead black with red outline.After his right hand was fatally injuired, his reiatsu had changed.He would punch akuma's neck with his right hand that was surrounded by black reiatsu, which would give a slightly stronger damage that was able to crack akuma's neck.

He jumped back five times as he looked at akuma with his eyes, then said to akuma that it was his turn.

"It's your turn to fight back now,boy.."

A grin appeared on his lips, the wings behind him began to fade away and gather up on his right hand, it would appear a dark blade made of black spiritual energy.Akuma might guess what was this ability.

Gin

Veteran Member


Joined

: 2011-06-30


Posts

: 2290


Age

: 28

Member Info


Platinum Points

:


(10000/999999)




Tiers

:
Wed Aug 03, 2011 12:44 pm
The dragon-like Arrancar just stood there, watching as his enemies arm was injured. It seems like it is painful, horrible. The Espada loved inflicting pain. As a matter of fact, it was one of his favorite hobbies. His best dream would be torturing hundreds, even thousands, of Arrancar, Hollows, Shinigami, Quincy, Demons, anything and everything. He enjoyed tormenting them. Especially ones that put up a good fight like this one.

Akuma watched in amazement as his enemy healed the damaged arm. Akuma had given up on regenerative abilities for pure power....something he didnt regret, though he might have them both if he consumed some Hollows or Arrancar. After all, he WAS still a Hollow. Black Reitsu attempted to form something in his opponents hands, but it appeared not to work, dissipating into the air. Apparently Akuma had inflicted some major damage.

Akumas eyes widened when he realized his opponent was behind him, landing a punch directly on his back, though his hard scales protected him from serious damage. Using Sonido, the Arrancar got out of the way, took out his 2 katanas, and began fighting close-range. He had gotten punched directly in the face, but had been fighting well himself.

Right as Akuma was about to land a potentially fatal blow, the other Arrancar disappeared into a Garganta, only to reappear behind him and hit him on his relatively long, scaled neck with a black Reitsu covered fist. This immediately sending him flying towards the desert, crashing into the ground and sending sand up around him. What a strong blow.....how could this fool still have this much power left? Standing up onto his feet, Akuma gazed up at his opponent as the Reitsu wings turned into a dark blade. Turns out, they each still had some tricks up their sleeves.

Akuma took a katana in each hand, stuck his arms out, and impaled his chest with his own blades. Though instead of his wounds seeping blood, ice began to from around his wounds, as well as his entire body. The ice he was in was rather large, 15 meters in each direction. Then a smog of frozen water crystals appeared around the ice, making it nigh impossible to see what was happening. After a few minutes, viewers would be able to see two round eyes glowing in the smog.

With a loud, audible crash, the ice shattered, sending huge pieces flying in every direction. As the smog dissipated, a new form could be seen. A huge, blue and white dragon appeared. Its massive wings were spread out, revealing a wingspan of close to 30 feet. His entire body was covered in scaly ice-like spikes that jutted outwards. His old white scales had formed new, stronger blue scales that werent as smooth as before, and seemed razor-sharp. He also had 2 massive 4 foot long horns on his head, along with 2 glowing white eyes. Looking up at his foe, he now had a berserk-like energy coursing through his veins.

"RRRRRRRRAAAAAAAAAAAAGGGGGGGGGGGGGHHHHHHHHHHHHHHHH!!!!!"

A horrifying scream-like roar left his mouth, revealing several rows of jagged teeth. This was his strongest form, rivaling that of a Gotei 13 captains Bankai. His wings began moving too and fro, lifting the gigantic, 16 foot tall beast into the air. His wings were so powerful, they created torrents of wind in every direction. One he reached his foes height, he stopped moving, only glaring at the other Arrancar.
__________________
Ashida Hainuel
-The Arrancar-



~~~~~~~~~~~~~~~~~~~~~~~~~~~~~~~~~~~~~~~~~

That arrancar took his katana in each hand, and the arrancar would stuck its arms out.That arrancar began to do something quite weird and it seems to be an action to the Dues Ex Resurreccion.The blood he sees that drop down from the arrancar's chest, such a foolish release action.The smog suddenly covered that arrancar and he couldn't see the arrancar.It seems that he couldn't see it, such a touch luck happening to him for not watching that resurreccion action and watched him becoming to his dues ex resurreccion.How mysterious it would be for covering his sight and not seeing his resurreccion again, just hell no.

Two round, eyes were seen glowing in the smog by Ashida.He knew that his resurreccion actions wer finished.He could not wait for his turn to start his dues ex resurreccion as well to see that who is better and stronger.He heard a loud, audible crash as the ice shatters and falls onto the ground, cracking and breaks.The cold ice melts when it fell onto the ground that was warm enough.He had seen a huge, white dragon.It looks powerful, but for him, its pathetic.He also felt a berserk-like energy that came out and released from the dragon's body, filling the fight with excitement and more interesting.A huge roar can be heard from the dragon, it was loud enough to make him a little bit excited about this more.

"RRRRRRRRAAAAAAAAAAAAGGGGGGGGGGGGGHHHHHHHHHHHHHHHH!!!!!"

This is what he heard, the loud roar.Everythign is getting more, and more excited.It was about time it was his turn to get into his dues ex resurreccion now.The torrents that was from the dragon's wings.It was such an annoying wind that he couldn't show off much, as when he swung his left hand, and the torrents of wind would simply dissapear with a simple swing from his left hand.Such a wind would not be easy to damage him.The dragon went to him and only glaring at him.With that creepy glare, just makes him 'cool'.But it is time for him to start his dues ex resurreccion to see who is much stronger and better.

"Blind, Freeze and Drown, Kashudai.."

His Dues Ex Action release, begins now.He surrounds himself with a black reiatsu with red outline that was released from his dark blade and the reiatsu from his right arm.It surrounds him by the darkness, making most viewers unable to be seen by a mortal eye.When the time comes, the entire area surrounded him.Above him, below, left, right, every single side cannot see the inside that what had happened.The reiatsu slowly closed itself and crushed Ashida, letting the arrancar thought that he suicide, but he wasn't at all.It exploded, the black smoke coming out from the ground after the explosion, ashida's dues ex resurreccion appearance was blocked by the smoke.His resurreccion, was finally, revealed.

When the smoke was send away with a single swing from his left hand, his final resurreccion, was seen by the dragon arrancar that was in his final resurreccion.Ashida's final resurreccion, evil reiatsu was released from his body.His body was covered by the black reiatsu with a red outline, his right arm was entirely covered by the reiatsu.His zanpakuto, was also being seen by the dragon arrancar, which most arrancar did not have a zanpakuto in their resurreccion and only Ashida Hainuel was seen holding one.His zanpakuto was made by a black spiritual energy.His full hollow mask, entire left side was covered by dark red stripes.His hollow mask of the entire right side was covered by Blue stripes.

His full hollow mask, releases an endless amount of blue reiatsu from the hollow mask.Two pure, white wings made of concentrated spiritual energy can be seen on his back, it was capable of using as a flight for self-defense and escape.His eyes, in the hollow mask remains crimson red.He stood 6 feet 5 inches tall, but slightly shorter than the dragon.His zanpakuto was 7 inches long, having the length of a human.He screamed, having the scream of a hollow.Terrifying enough to scare a captain-level shinigami away, his spiritual energy was so thick.Having an immense strength, he swung his zanpakuto to the left, slicing down a huge boulder wihout an effort or any difficulty.He would spoke after that, a slightly deeper voice.

"Kashudai Mazurael Hazuel..."

Having the same sound as other hollow would speak, he raised his zanpakuto.Looking at the arrancar and would begin his fight with the arrancar.Although he may not have given up on his high-speed regeneration and have pure power and strength, he already have the pure power to defeat this arrancar.As he swung his zanpakuto down lightly, the sands on the ground exploded and rises, covering the sight of the dragon arrancar in its resurreccion.He knew the dragon have a better hearing, but doesn't mean his hearing could follow his speed.He begin using his sonido and used it around the arrancar opponent, creating afterimages and confuse the dragon arrancar.

"Since you have a better hearing, let's see if you could follow this speed..."

Speaking again with a voice of a hollow.He swung his zanpakuto again, but around the circle of the enemy within 50 meters when the dragon arrancar was still inside.He created a massive sand and landed on the dragon arrancar.Then freezing the sands to trap the dragon arrancar with the ice sands.He spoke again, with the same deep voice like he had spoke before, because of the dragon's better hearing, he could hear his afterimages speaking.

"You may have potential ability... But you may not have the pure blood and skill of an arrancar.."

He swung down his zanpakuto again, currently creating a wave of sands after he exploded the sands on the ground that would cause it to create a wave of sands.The wave of sands going towards the frozen sands, as when it landed on it, he froze it again.Trapping the dragon arrancar inside and let the sheild be stronger to trap the dragon arrancar inside and withstand more damage.If the dragon escaped from the frozen sands, he would swing down his zanpakuto three times and creates triple wave of sands to block the sight of the dragon arrancar and attack the dragon arrancar from behind with his zanpakuto.

He awaited for the dragon arrancar's escape from his frozen sands and he will attack the dragon arrancar in his final resurrecccion like what he planned earlier to do it so that his chance to kill the arrancar is possible to do it.

Gin

Veteran Member


Joined

: 2011-06-30


Posts

: 2290


Age

: 28

Member Info


Platinum Points

:


(10000/999999)




Tiers

:
The dragon Arrancar known as Akuma watched as his opponent transformed, noting that the transformation process into his Deus Ex was quite similar to his own, in that you couldnt actually see what was happening. When the transormation was over, Akuma was surprised, expecting a larger change, but was actually disappointed when he saw his enemies Deus Ex.

Not expecting an attack so soon, he was surprised when his enemy slashed and sent the sand up. Though, it WAS just sand, which just hit his harder-than-diamond scales, and did nothing to him. He decided he would wait and see what his opponent can bring to the table before doing anything else. After a few more waves of sand and some ice frozen to his body, he thought that if this was the extent of his enemies powers, he might as well finish it quickly.

When the ice covered him, he simply shook it off of his body by using his jagged scales, and created new, stronger ice. The new ice enveloped his body, and blocked the attack from his enemy, taking the hit for him, though he doubted it would have done anything to him anyway. He suddenly dropped towards the ground, shattering the ice on impact. When the dust cleared, he had vanished. He appeared high above the ground, apparently he made use of his still active Sonido to travel there so fast. Spreading his wings to their max wingspan, he floated in mid air. Out of his draconic mouth that contained hundreds of jagged teeth, a flow of blue ice crystals expanded into the sky. After a few seconds, the cloud disappeared. In its place,huge, black clouds formed. Out of the clouds came chunks of ice ranging from the size of golf balls, to SUVs, to matchbox cars, to crop-duster planes. The ice fell quite quickly, crashing into the ground as far as the eye could see. In a deep, thundering voice, Akuma said but one thing.

"This is MY domain, MY kingdom. Do not expect to leave here without witnessing my WRATH!!'

All of a sudden, deep, crystalline blue energy began to form at Akumas mouth. The enrgy formed a sphere, and Akuma unleashed the power of it, the power of his Gran Rey Cero that only Espada could use. The blast was huge, wider than a skyscraper, and more powerful than most beings could ever dream of. The blast was extremely powerful, rocking the entire area around them. As it hit more ice, the Gran Rey Cero became even stronger and larger, and froze the ground as it exploded into a huge blast of ice.
__________________
Ashida Hainuel
-The Arrancar-

-----------------------------------------------------------------



-----------------------------------------------------------------

The dragon arrancar, akuma.He had gotten out and he released a few waves of sand after the dragon arrancar had gotten out from his frozen sands.But it was easily broken by the dragon arrancar, it may be quite a tough one.Then the dragon arrancar suddenly dissapeared, the sky was dark.Black clouds began to cover the place with darkness, it was like a black clouds that was about to rain, but it was not.So many chunks of ice with different sizes, or should he say, that the small size of ice becomes larger when each of them fell down from the black clouds.It wasn't so tough, those ice isn't much tough.A small smirk were shown on Ashida's face.He swung his zanpakuto down, and every, single chunks of ice was sliced into dust with a single swipe from his zanpakuto made of black spiritual energy.His right arm was surrounded by an insane amount of reiatsu, strong enough to reach the third espada level.His full hollow mask remains on, his control is still complete control.His crimson red eyes, hollow-like enough.As he glared at the dragon arrancar shouted with a deep, thundering voice that have only one word and could not scare ashida at all.

"This is MY domain, MY kingdom. Do not expect to leave wihout witnessing my WRATH!"

Such a foolish speech.He could care less about the 'Wrath', 'Domain', and the 'kingdom' thing about what the dragon arrancar was talking about.In a sudden blink of an eye, the dragon arrancar charged up a cero, made of blue energy.A sphere cero, then his eyes widened when the cero was fired.It was the level of the Gran Rey Cero.No, it was slightly powerful than an original gran rey cero with wider range blast.Other than blocking it with both of his hands, he decided to use a single hand.Since if both of his hands were damaged, he cannot use his zanpakuto.He swung his left hand down, breaking through the Gran Rey Cero.His left hand was bleeding, his left cheek would have a small scratch on it.He could even barely move his left hand after taking such a damage.He licked his own lips, because this guy was getting quite more interesting than before now.

Now it was his turn to do the fighting.He slowly held his left hand up and his left hand was shaking horribly, but it was his chance to get this guy killed.He put his left hand into his pocket and used sonido.He creates the afterimages again, confusing the dragon arrancar.Currently it was his chance now to fire off his most strongest cero now.He had no other choice but to risk his remaining spiritual energy to fire a cero that was level of a cero oscuras.Buy suddenly, a light bulb began to pop out from ashida's head.An idea he had known now.He stopped his sonido.Then he spoke to the dragon arrancar with a low, hollow-like voice.Also his crimson red eyes glaring at the dragon arrancar as he spoke.

"Don't be scared... Don't run away... And don't even think about killing me..."

He put his blood left hand at the air, as it was still shaking.Then the air suddenly tears open a dimensional fabric, it was a garganta.But it was not an ordinary garganta.He would summon a hordes of lesser-clas hollows, attacking the dragon arrancar wihout any warning.Then three menos grande also came out from the garganta, charging a cero and all three menos grande would fire cero at the dragon arrancar at once, under the orders of ashida.10 adjuchas-class hollows was standing behind ashida, waiting for the command of ashida.And a vasto lorde hollow, standing beside him.He glared at the dragon arrancar, if that arrancar could handle these attacks.

Gin

Veteran Member


Joined

: 2011-06-30


Posts

: 2290


Age

: 28

Member Info


Platinum Points

:


(10000/999999)




Tiers

:
Akuma sighed. Was this the best this Arrancar could do? Perhaps THIS is the reason hes not an Espada, and Akuma is. The after images had no effect, as Akumas superior senses kept up with Ashidas movements quite easily. The Espada watched as his opponent ripped open a Garganta and summoned Hollows....wait, what?! Bringing Hollows to an ARRANCAR fight?! Hilarious! Akuma couldnt brlieve his eyes.

"GRAHAHAHAHAHA!! PETTY WEAKLING! HOLLOWS CANNOT EVEN SCRATCH ME!!!"

With a tremendous roar, the Espada killed every Menos Grande and Adjuchas Hollow his dumbass opponent had summoned, leaving only tthe Vasto Lorde. The Arrancar appeared behind the Vasto Lorde level Hollow, amd brought his teeth to its head. As he devoured its head, he ripped the head itself off of the Hollows neck, sending blood flying in every direction in a grotesque fashion. He consumed the rest of the Hollows body, leaving no trace of its existence behind.

"AAARRRHHHGGG!! THAT WAS DELICIOUS!!! YOURE NEXT BITCH!! GRRRRRRRAAAAAAAAGGGGGGGGHHHHHH"

With an blood-curdling, Earth-shaking, roar, Akuma Aisudoragon began his assault. Lomming over the other Arrancar who seemed small compared to the dragon Espada, he opened his giant, scaly mouth and launched a gigantic Gran Rey Cero at Ashida with enough power to wipe out a city block, reducing it to rubble and ash. Then, when the smoke began to clear, he appeared behind Ashida and attempted to lock his bone-shattering jaws around his opponents damaged left arm.
__________________
Ashida Hainuel
-The Arrancar-

----------------------------------------------------------------



----------------------------------------------------------------

An interesting person.The espada arrancar had killed all the hollows he summoned, especially the vasto lorde hollow was also killed by the arrancar.The blood had splattered all over the place, and also had spilled on him, covered with the vasto lorde hollow's blood.Wihout even thinking, he released his spiritual power, it was so powerful and enough to suffocate those who are weaker than him.His spiritual power, resembles and strong enough like the 3rd espada.The roar, did not effect him.Then he seen the hollow was charging up his cero and fired it towards ashida.The arrancar did not realize, that he had underestimated him.He swung down his wounded left hand, but the cero overwhelmed him and he took a great damage from the cero, when he had almost lost his left arm because of the sheer power, but he only lost his left hand.

The smoke had covered his sight and beginning to clear the sight.The smoke was blown away with his right hand, and the left hand of his seems to be fatally wounded and needed some time to regenerate.An espada dragon arrancar had suddenly used sonido and appeared behind him with a quick speed, attempting to bite his wounded left arm.The arrancar was going to bite off his arm, but one thing the arrancar did not know.He swung down his zanpakuto made of black spiritual energy and sliced off his left arm.The person was too weak to fight against him.Then the lost limb of his left hand regenerates back to itself, except his left arm only is fatally injured and needs time to regenerate.The dragon arrancar had not realize the true power of his dues ex but it wasn't the time to show its true power yet to kill the dragon arrancar too quickly.

"Such an annoying person... But don't worry... your pain will soon end... right here..."

"I would not raise my blade against a pathetic weakling like you.. but your level.. is way beyond under me... Learn how to be stronger and fight against your opponent later..."

He used sonido.Appearing behind his enemy within a second, then used his special bala, twice faster and stronger than a normal bala.Also causing a massive damage and explosion once being hitted by the bala.He would swung his bala towards the dragon arrancar, dealing a great amount of damage and explosion in a matter of seconds, then used sonido to appear behind the dragon arrancar in an instant.He would grab the dragon arrancar's head, then slams down onto the ground with all his strength.The ground cracks once slammed the dragon arrancar's head down.It is not know if the dragon arrancar could even survive such a dangerous slam.

__________________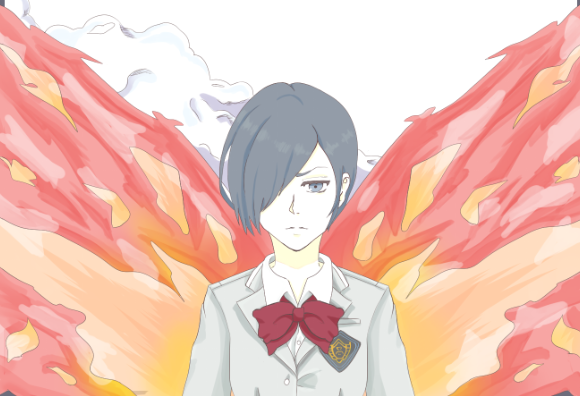 Hon Hon Baguette.
Permissions in this forum:
You
cannot
reply to topics in this forum