+7
Kade
Coyote
M A G I
Dai
Teitoku
Iori
Gin
11 posters
Gin

Veteran Member


Joined

: 2011-06-30


Posts

: 2290


Age

: 29

Member Info


Platinum Points

:


(10000/999999)




Tiers

:
Coyote Starrk
コヨーテ・スターク

"Game over. If you make a run for it, I won't chase you."
[G E N E R A L | Information]
Character Name:
Coyote Starrk
Character True Age:
Unknown
Character Appearance Age:
mid 30's/Late 20's.
Character Gender:
Male
Orientation:
Cero Espada
Personality:
Starrk is a lazy and unenthusiastic character who apparently spends much of his time asleep and no one, except Lilynette, appears to try and stop him from doing so. In fact, he rarely directly addresses any Arrancar other than Lilynette, his other half. Despite being the highest-ranking Espada, he is not eager to take a leadership role, shown when he easily allows Baraggan to take over at the battle of the fake Karakura Town. He is not particularly interested in whatever is going on around him, although he is surprisingly observant and a capable analyst. Unlike many of the Espada, he is not violent or overly arrogant.
He initially does not seem to care a great deal for his fellows, showing no visible signs of distress or concern. When he learns of Aaroniero Arruruerie's death, he lazily states there is nothing he could do about it, and when Baraggan and Harribel are apparently overwhelmed by their opponents' respective Bankai, he only asks Kyōraku if all the captains' Bankai are so powerful. However, this indifferent attitude seems to be dispelled with Baraggan's death. Starrk comments that it's horrible that Sōsuke Aizen doesn't spare even a word for Baraggan. Starrk himself is notably affected by this turn of events, being drained of his motivation to fight. After arguing with Lilynette for a while, he restates that he's not the type for revenge, but his desire to not see any more comrades die proves to be enough motivation for him to keep fighting. Starrk seems to be opposed to the notion of killing people, offering Love Aikawa and Rōjūrō Ōtoribashi a chance to run away instead of having him finish them off.
In comparison to the other, more serious Espada members, however, Starrk is often shown in a much more comical light, with situations often ending in him on the receiving end of physical abuse from his partner Lilynette, even though he does little to stop her actions.
Appearance:
Spoiler:
Starrk has blue-gray eyes and wavy, shoulder-length dark brown hair that he keeps unkempt and parted down the middle. Since he left the Espada, he has begun wearing a red button-down shirt. The shirt is buttoned-down right past his hollow hole, leaving it and his arrancar mask fragment in full view. On top of the shirt, he wears a cool blue jacket, that has a layer of gray fur on top of the shoulders. It is unzipped down the center, allowing the shirt beneath to be viewed as wide as his hollow hole is. All around the hollow hole he has several scars going outwards from it, as a result of his battle with Shunsui, making it look quite unique. A black sash is worn in a manner similar to a matador around his waist. He wears comfortable jeans as well that go down to his ankles, with gym shoes on his feet. He wears white gloves. The remains of his Hollow mask consist of a fanged bottom jaw that is position along his neck as if it were a necklace. His Hollow hole is on his sternum, right below the tip of his mask. His Espada tattoo is featured on the back of his left hand, which he conceals with his glove. He has kept the number on his hand, mostly because he has been too lazy to want to burn it off.
Bone Appearance:
The bone on starks body can be located under his chin, around the lower part of his neck.
Hollow Hole:
Center of chest.
Reitsu Colour:
Blue
ZANPAKUTÔ
Sealed Zanpakutô:
Spoiler:
Racial Abilities:Master Swordsmanship Specialist:
Starrk has demonstrated tremendous skill in swordsmanship, being able to fight on even ground with Shunsui Kyōraku, one of the most proficient swordsmen in all of Soul Society, even land a few minor cuts without fully trying.
Immense Spiritual Power:
As one of, if not the strongest Espada, he possesses tremendous spiritual power. Starrk is forbidden to release his Zanpakutō inside of Las Noches, as such a release could destroy the fortress. His spiritual energy is blue. Prior to meeting Aizen, his immense spiritual power was apparently unintentionally killing other Hollows just by being near them even after splitting his spiritual energy.
Enhanced Hierro:
Starrk has proven himself to be highly resistant to both pain and injury. In his Resurrección form, after taking a direct hit from Love Aikawa's immense Shikai, Tengumaru, and crashing into the town below, he was next shown lying practically unharmed amongst the rubble while uttering only a half-hearted "ow" in response to the attack.
Sonído Master:
Starrk's skill and speed in Sonído is so great that it seems as though he possesses a form of teleportation as he moves in the blink of an eye, simply "appearing" solidly instead of shimmering for a second like other Sonído users. He is so swift that he used it to avoid both Kenpachi Zaraki and Ichigo Kurosaki in order to recapture Orihime, returning her to Aizen within an instant.His proficiency with Sonído is also able to create multiple after-images of himself to confuse the enemy. He was also easily able to surprise Jūshirō Ukitake by appearing next to him after dodging an attack faster than his own post-release Cero. He is shown evading various attacks by the Vizard's Love Aikawa and Rose, along with attacks from Shunsui while fighting them.
Cero:
His Cero is blue in color. While a standard ability for Arrancar, Starrk's abilities with it are very unique. As noted by Shunsui Kyōraku, unlike other Arrancar, he can apparently fire a Cero without a "fighting pose", meaning he can fire it without any warning from body gestures. Starrk is able to charge and fire it rather quickly, leaving even less time for his target to react. He is also capable of firing the blast from various points on his body, such as from either hand, the chin, and chest.
Gran Rey Cero:
Gran Rey Cero is a Cero that only Espada are capable of using. It is performed by mixing an Espada's own blood with the Cero. The result is a Cero with a much greater attack power and speed as well as a change of color unique to the Espada. It is also many times more powerful than a normal Cero, capable of disturbing the fabric of space, it also seems to spin like a razor upon release as it compresses and decompresses due to the sheer speed and raw power. It is a drastically potent Cero, used only by the Espada themselves.
Cero Oscuras:
Cero Ocsuras is a black, albeit slightly the color of the users Reitsu, Cero that is considered to be the strongest Espada-level Cero that an Arrancar can possibly achieve. The Cero covers a huge area, and moves much faster than even a Gran Rey Cero. It is massively strong, dwarfing even the Gran Rey, proving just how powerful the ability is.
Garganta
:
Garganta is how Arrancar move to and from Hueco Mundo. Starrk has the ability to use the technique. It literally tears open the dimensional fabric separating the worlds, revealing a tunnel of whirling, torrential energy that must be focused and solidified to create a discernible pathway. He is seen using one to travel to the fake Karakura Town.
Highly Perceptive Combatant:
Starrk has demonstrated an ability to be very detail oriented when it comes to fighting. He notices his opponent's mannerisms and discerns with ease the reasons behind those actions and the weaknesses and strengths of his opponents. He is also able to look at unfamiliar attacks and figure out the way they work just by viewing at least once.
Cero Wave
"The cero, can be summoned from a user's Zanpakutō by channelling their spiritual power to their Zanpakutō, and summons out a cero wave from their blade by slashing their blade down.When it was summoned, the colour of the cero depends on the user's reiatsu colour.It is a slightly powerful cero that can be summoned from the user's Zanpakutō.It can be more powerful, depending how much spiritual energy that was channeled to the Zanpakutō.It has enough power to cut through advanced level hierro/endurance/durability.Others have no effect.One use per post.6/7 cool down post."
(approved already, link
here
That is the normal look of cero wave. However; Starrk's is fairly different, as he does not have a zanpaktou. He can channel the equivalent of his cero's through the sword he carries around with him, slashing them down to create the waves of reiatsu to throw into the enemy. Their size is determined by how much energy Starrk puts into it.
Multi-Point Cero:
Starrk can create cero from ANY of the surface area of his body. In sealed, he can fire up to 10 cero's at once from his body, 4 gran rey, and 1 oscuras. The theology goes 5 cero=1 gran rey, 4 gran rey=1 oscuras. (he uses blood to fire more than 2 gran rey; thus why he can fire more.)
Cero Dientes:
This is the cero that he fires from his mouth. It has the combined strength of 2 oscuras; so it is highly advised that you run like hell if he ever begins taking a very deep breath and energy forms around his mouth. Note that he may only fire this every other post for whatever form he uses this in; as it leaves his teeth a shining blue after firing. In Ress, it has the power of 4 oscuras and two gran rey; and it is unmeasured in Segunda.
RESSERECCION
Resereccion Name:
Los Lobos
Resereccion Release Phrase:
Kick About (蹴散らせ, kechirase)
Release Actions:
To have his release form, he has to grasp, his own subordinate, Lilynette Gingerback's head and say the release phrase. Lilynette turns into spiritual pressure and is absorbed by Starrk. Meaning they can now use recureccion.
Resereccion Appearance:
Spoiler:
Resereccion Abilities:Resereccion normal ability:
Starrk is capable of firing Cero's from his guns. Starrk claims that he can fire 1,000 of these Ceros at once. Along with Lilynette, Starrk has the power to divide their soul and control the pieces in battle.
Dual Cero:
In his Ressureccion form, Starrk can [now] charge up even Cero Oscuras in both guns. This means he can fire off Ceros, Gran Rey Ceros, and Cero Oscuras at the same time from his Cero Pistols. He can shoot off two cero oscuras at the same time, essentially doubling the power of his Oscuras. He doesnt need blood to fire Gran Rey either, as he can just shoot them from the gun like any other Cero form.
Cero Metralleta:
Starrk uses his pistols to unleash a powerful barrage of Ceros simultaneously that, because of their density and grouping, can appear to fuse together into one large Cero blast. He is able to change the direction of this attack during firing, making it extremely difficult to avoid.
Spoiler:
Cero Loco Cien:
Starrk starts this attack by charging Reitsu in both of his pistols for a few short seconds. After both guns are fully charged, Starrk can unleash 100 Ceros from each gun that shoot out as though the guns are automatic, shooting very fast. He can not only aim, but also move the guns as fast as he could if he wasnt doing anything at all.
Cero Starrk Grenade:
In theory, this technique is quite simple: place the charge of a cero into a pressurized form, being able to wait for the hardened form of the cero to be broken before it explodes. However, there is a small problem with that... the small part of Starrk's immense amount of energy. It is so great, that just by his grenades reaching within a 10 foot radius of an enemy, it explodes violently, often large enough to take out a small park, as his normal ceros do, but in a form that spreads out from a single point of detonation. The grenades in this form are different than the ones he may use in normal; they are fired from his gun, able to shoot several at a time, of varying strengths, anywhere from dozens in normal cero to large and extremely deadly in oscuras. And when he uses both barrels....
whoo boy.
Cero Infidado:
Starrk points his guns in front of himself, putting the barrels of the guns pointing directly at each other. Then he fires multiple ceros, not allowing the energy to go back into him, supercharging the guns. Then he throws all the energy into one of the barrels, pointing it at his opponent, or using sonido to get close to them. Then he holds the energy in with a great effort of will, pointing it at the opponent. The result... would be comparable to the combined force of a Cero Metralleta in one formed burst. Typically, he can fire one of these per post.
Cero Esfera Escudo
:
Starrks body begins to glow blue as he charges up a Cero within his own body. The Cero itself cannot and does not hurt Starrk at all, as it only charges in his body until it is ready to be used. Then, all of the energy is released from his body, creating a massive sphere of energy surrounding his body, which can act as a Shield. It is about as strong as a Gran Rey, so anything less in power wouldnt affect it.
Cero Portrella:
Starrk can fire the guns as normal... and condensify them. They stop in what looks like a three dimentional hole in the air, as big as the barrel of the gun. He can create as many of these as he can cero; as they are just using cero in a different way, even being able to fuse them with things like cero metralleta, lobos, Starrk Grenades, and etc. However, the biggest downside to it is that to let them loose, he has to let them loose all at once, and if he were to use something like Infadado, he would be unable to use it due to the cooldown only starting after firing, meaning he is stuck without using it until after the post where it actually fires. To release them, he must vocally pronounce the word "Fin", and release the energy in the holes of energy. He will sometimes even customize the final phrase, such as firing out Cero Lonterna, and saying "Fin Lobos" as they fly at his opponent.
Cero Lonterna:
Starrk has developed a new technique based on his wolves. By splitting his soul the same way he does with the wolves, except with this ability, he can create exact clones. They appear to radiate the same energy, and even "appear" to radiate the same amount, though this is just a trick. The clones say the same exact thing as Starrk himself, making it very difficult to tell which ones are clones and which are not. The clones can shoot low-power Ceros from their guns, about the same strength as a Bala from Starrk, though slower, at the same speed of a Cero. He can make a maximum of 6 clones at once, and the clones can shoot a maximum of 15 Ceros, then they disappear and return to Starrks body.
Wolves:
In reference to the name of his Zanpakutō, Los Lobos, Starrk is able to summon a pack of grey wolves seemingly numbering in the hundreds. The wolves are controlled verbally by Starrk and will chase down the enemy with the intent to cling via a bite. Upon biting the enemy or getting close enough, the wolves erupt in explosions of varying size and power. They're capable of being very destructive, as when one exploded, it destroyed a large area of Karakura town in a huge column of explosion which dwarfed the surrounding buildings. Recently, Starrk has been able to turn the wolves into actual Ceros as they move about, instead of making them explode on contact. Since he can do it after they form, he essentially gains the ability to launch Ceros from every direction. Starrk seems to be able to summon them without limit, thus overwhelming the enemy with their sheer numbers. These wolves are apparently pieces of both Starrk and Lilynette's soul that they are able to split apart and control in battle. He can create an unlimited amount of these wolf, although it comes at the price of starrk himself having no way to protect himself.
Spoiler:
Reiryoku Swords:
Starrk is able to summon spiritual energy swords from his bandoleers, which vaguely resemble the ordinary katana he wields in his sealed form, but with four curved prongs hanging off of the guard. He used one, then eventually two swords to combat Kyōraku's dual-blade Shikai. These swords are as strong as Cero-Infused blades, being able to cut through virtually anything they make contact with, which makes them all the more deadly.
Cero Lapalota:
Starrk developed this after watching how Kyoraku created those strange, alternating currents of energy during their battle. He has learned how to create a similar effect to confuse the enemy with his Reiryoku Swords, spinning them over his head and releasing a cero's energy to create two swirling half moons of energy meant to confuse the enemy. However, all they do when they hit is explode, plain and simple.
RESSERECION 2: Segunda Etapa
Segunda Etapa Name:
Volver Lobos Segunda Etapa
Segunda Etapa Release Phrase:
Bare your Fangs, Volver Lobos
Segunda Etapa Actions:
After he says "Bare your Fangs, Volver Lobos", he is enveloped in blue Reitsu with even more force than a Cero. The energy expands in every direction, and shoots upwards and downwards at high speeds. After a few seconds go by, the energy clears and you can see his new form.
Segunda Etapa Appearance:
From his Ress to Segunda Etapa, he only gains two noticable differences to himself in his appearance. The first being that on the fur of his resserection, another layer of fur grows out, bright blue in color on top of the gray. This, along with the gray fur in various places around him, is able to store some of his massive energy, allowing for faster use and activation of his energy for cero, bala, etc. Each is able to hold a good amount of energy, although if the hair is cut, it will regrow, but the energy will be lost.
The second difference is that he gains another two guns. These guns are simply copies of the ones that he holds in his hands; however, they have a special property. Starrk can control the guns in his hands with his physical body, and the other two with his mind, as they move as if they were gripped by hands of their own, swinging around and pointing smoothly around Starrk. However, they cannot leave from 2 feet of his own body. He can also trade out guns for the ones in his hands, as they are exactly the same, although four is the max he can manipulate total for now; two with his mind, two with his body.
Segunda Etapa Abilities:
Enhanced Hierro: Due to his already frightening Reitsu size, when in Segunda Etapa his vast larger-than-ocean-sized Reitsu and Spiritual Pressure is absolutely massive. It is so large, as to even scare captain-level Shinigami just by being near him, and can make it very hard for Vice-Captain level fighters to even move, let alone fight. His overwhelming Reitsu dwarfs that of most of, if not all but Ashlei Clixx's Reitsu when compared to his Segunda Etapa Spiritual Power.
Enhanced Speed/Sonido: Starrks Segunda Etapa relies heavily on speed when fighting, which means he is now even faster than he is in Ressureccion. He can effortlessly create dozens of after images in his wake, though his Sonido is even faster. Before he seemed to instantly teleport from his pure speed. Now, however, when he uses Sonido, he appears to be ghost-like, as right after he uses Sonido, he appears see-through for a few seconds. This makes it seem as though he is not there, when in fact he just moved faster than his image could keep up. He also breaks the sound barrier in Sonido, appearing before any sound is made.
Enhanced Hierro: His Hierro also gets a boost in strength. He already had one of the strongest known Hierros, but now it is increased again. Due to the fact that his body radiates Reitsu uncontrollably because he has so much in his body, his Hierro is unnaturally powerful. In fact, it is so powerful, it could more than likely take a captain-levels Bankai head on, and only be lightly wounded.
Enhanced Strength: His physical strength increases exponentially. He can easily destroy entire buildings in just one attack, and can wipe out entire city districts, should he try hard enough.
Full Sight: He is able to experience the sensation of 360 degree sight, able to see everything from all angles at once. He can only manage this in his Segunda due to his energy assisting him in keeping pu with the stress of looking in all ways at one time. However, this also means that he has become more cautious, much less prone to doing things that might help him by acting on the spur of the moment, as he looks around himself 90% of the time in this form before reaction.
Cero Fuerza (Zero Force):
This is the unique combination of all four of his guns, all pointing in the same direction at the same time. They create a large amount of energy, 10 feet in diameter, in front of Starrk, using the energy from his arm fur or from within himself to generate the energy. The resulting blast is gigantic, the mere mass able to consume a sizable building if one was not careful with how much energy is put into it. He can also split it exactly in half as it travels, splitting the power evenly as it branches out in two different directions. That is the only way for him to change its direction. He can only use this once per post at full force.
Cero Furiosa Cólera (Zero Furious Rage):
this attack acts similar to Metrelleta, firing out a huge number of cero that can be moved as they are fired. However, this is used with all four guns, pointing in four equally opposing directions, holding his arms out to the sides and having the guns floating in the air before him and behind him. They begin firing, and then he begins moving in a circle horizontally, as the other two in the air move vertically around him, spinning all around in every direction, firing out cero. This can only be used every other post, and leaves him semi-vulnerable after use.
Cero Ola (Zero Wave):
In this form, he can fire cero at the ground, but manipulate it past that point, causing it to form into a large wave as big as the amount of reiatsu he puts into it (sometimes resulting in giant waves of energy) That pours out, slamming into and damaging anything in its way as it rides on the ground, not stopping until it runs out of power. It has been speculated that he could create entire roads with this attack, if he was in the pavement business.
Cero Haz (Zero Beam):
From his finger tips he is able to fire straight beams of cero, controlled so that they only extend to the size of a basketball, that flies right out. When it hits something, it explodes outwards in all directions, for how much energy Starrk puts into it. He can even press more energy into it as it hits, increasing the size of the explosion and how far the beam reaches. However, he can only do this with one finger per hand at any one time, although he can use both hands at once.
Cero Tormenta (Zero Storm):
He can fire a cero at the sky through one of his guns, or in any direction, as strong as a gran rey, to activate the effect. The cero splits into pieces in the sky, as Starrk controls their general flow, throwing them all at an opponent, each one able to slam into and explode the enemy. When fired straight out, they split as before, flying out in a spread of energy at the opponent.
Cero Brillante:
Considered to be the ultimate Cero technique used by Starrk, out-classing every single one of his other attacks. By taking in Reitsu from his body, the air, and his blood, he can create a Cero multiple times stronger than a Cero Oscuras, being able to obliterate huge areas in one shot. It is much darker than his normal Cero, and much, much larger, even out-scaling Oscuras. Because of the sheer amount of power and energy in this ability, there is a cool-down of 5 posts before it can be used again.
Final De Cero:
Starrk's final attack in this form, it pours ALL his energy into his guns, overcharging them to the max, his entire body awash with a field of energy that acts as a small forcefield all around him as he charges the attack for a post. Then, he releases the attack, sending the giant wave flying, truly massive in size. It fires out for a half mile in front of him, its width determined by the amount of power he has left when he shoots the attack. However, when it finishes firing, or more accurately, as soon as it fires, Starrk goes completely unconcious, Lilynette forcibly splitting from him as they both hit the ground, unable to move for the rest of the thread. Indeed, if you get past this attack, Starrk is basically defeated, making it his "Deathblow" which he hates so very much, which is why he very rarely ever uses it. It is event-only and may only be fired once during said event.
Cero Portella Grande:
This acts exactly like the Cero Portella of his Ress, however, there are some key differences. For one thing, it takes some small amount of energy to hold back the attacks of his Segunda, for another, he can only use Grande when in his Segunda, and third, he cannot use Final de Cero or Cero Brilliante wither Cero Portella Grande. To release these holes, he must say "Fin, Grande." So, to use the wolves again as an example, he would say: "Fin, Grande Lobos."
Wolves:
In reference to the name of his Zanpakutō, Los Lobos, Starrk is able to summon a pack of grey wolves seemingly numbering in the hundreds. The wolves are controlled verbally by Starrk and will chase down the enemy with the intent to cling via a bite. Upon biting the enemy or getting close enough, the wolves erupt in explosions of varying size and power. They're capable of being very destructive, as when one exploded, it destroyed a large area of Karakura town in a huge column of explosion which dwarfed the surrounding buildings. Recently, Starrk has been able to turn the wolves into actual Ceros as they move about, instead of making them explode on contact. Since he can do it after they form, he essentially gains the ability to launch Ceros from every direction. Starrk seems to be able to summon them without limit, thus overwhelming the enemy with their sheer numbers. These wolves are apparently pieces of both Starrk and Lilynette's soul that they are able to split apart and control in battle. He can create an unlimited amount of these wolf, and in Segunda Etapa, he can still attack while they exist. The wolves now look like this:
Spoiler:
Note: Starrk can use all abilities from his Ressureccion in his Segunda Etapa form.
SKILLS
General Skills
Durability: Advanced

General Speed: Master

Strength: Advanced

Weapon Skill: Advanced

Racial Skills
Perquisa: Advanced

Sonido: Advanced

Cero/Bala: Grandmaster

Hierro: Advanced





PAST



History:
History found here.

Changed bit:
Upon being defeated by Kyouraku in the battle for Karakura, Starrk went into hiding. The slice he got through the hollow hole did not kill him, although it wounded him big time.
The Reason Being IS THUS:



HE WAS NOT HIT WHERE KYORAKU SAID BLACK! SO WHILE HE DID TOUCH IT, IT WAS NOT THE INITIAL STRIKE! THUS, WHILE HE SUFFERED HIGH DAMAGE, HE WAS ABLE TO LIVE AFTER FALLING TO THE GROUND!

For 400 years, he hid out in heuco mundo, the place was now just full of hollow and no espada. He hid in the forests below the sand floor of Heuco mundo and trained up his skills there by killing countless amounts of hollow who opposed him. No news reached him about the above world. However, one time he overheard a group of hollows talking about a new espada being formed above. To Starrk, this was his chance to join and become one of what he used to be. An espada.

Upon reaching the surface once again; he traveled for days towards las noches non stop. The entire time, he was with Lilynette and wondering around looking for the place in which he used to live. However; He encountered Ahslei, the new leader of the espada and explained to her that he was one of the original espada with the cool attitude that he has. However, he began to realize something; none of his comrades were around anymore. They had either been killed, or had left. The last straw was when he began hearing of these plans to enter a merge with demons. To him and Lilynette, that was the last straw. Period. There was nothing left for him here, his friends and allies were gone, he hadn't been sure of it in the first place, and he would NOT deal with heartless demons. So, he began searching....

And found K-world...

RP Sample: Look through thread.

__________________
Iori

Veteran Member


November COTM 2011

:


Joined

: 2010-06-26


Posts

: 3973


Age

: 31


Location

: Planet Mercury

Member Info


Platinum Points

:


(0/0)




Tiers

:
Wed Aug 17, 2011 10:32 pm
These new abilities seem legit and fair, and you've already explained what i needed, so you are approved with the same tier, of whoever had him before, 0-3.
Teitoku

Blackblood


Joined

: 2011-02-25


Posts

: 2112


Age

: 27


Location

: Nowhere

Member Info


Platinum Points

:


(0/0)




Tiers

:
Dai

'Dat Bishie


Joined

: 2010-11-07


Posts

: 1550


Age

: 29


Location

: New Zealand

Member Info


Platinum Points

:


(10/100)




Tiers

:
Mon Oct 10, 2011 11:14 pm
Looks okay to me. Reapproved with Segunda Etapa, 0-3+
Tue Oct 25, 2011 12:45 am
__________________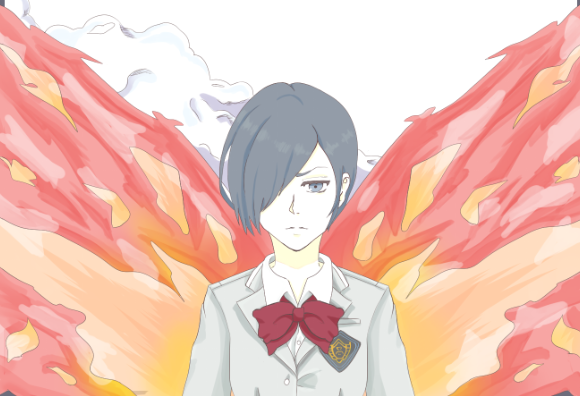 Hon Hon Baguette.
Coyote

Starter Member


Joined

: 2011-10-25


Posts

: 2

Member Info


Platinum Points

:


(0/0)




Tiers

:
Kade

Demon Innovator of Violence


---

Joined

: 2010-07-30


Posts

: 2505


Location

: Death Valley NJ, Small Part

Member Info


Platinum Points

:


(10120/100000)




Tiers

:
I want to adopt this guy and maybe L.Gingerback I'll get the rp samples for him and Kensei ready
Raiki

Moderator


2nd place


November COTM 2011

: 1st place Zefonse


Joined

: 2010-09-12


Posts

: 1238


Age

: 31

Member Info


Platinum Points

:


(0/0)




Tiers

:
I see no rp sample from you, you need to place a rp sample down, and has to be reasonable length of 4-6 paras for a character this powerful.
__________________
Kade

Demon Innovator of Violence


---

Joined

: 2010-07-30


Posts

: 2505


Location

: Death Valley NJ, Small Part

Member Info


Platinum Points

:


(10120/100000)




Tiers

:
Yikes 4-6 Paragraph wow wee wow....Well I'm working on Microsoft word so consider it all done by Monday
Blade

The Hybrid King


Joined

: 2011-06-06


Posts

: 2561


Age

: 25

Member Info


Platinum Points

:


(10015/100000)




Tiers

:
Ill also be applying after my post in my own thread. (Y) This is a reservation post BTW, the edit will be here, later tonight probably.
Permissions in this forum:
You
cannot
reply to topics in this forum
Who is online?
In total there are
11
users online :: 0 Registered, 0 Hidden and 11 Guests
None
Top posting users this month
Top posting users this week