||Tsukuyomi||

The Dark Enforcer


Joined

: 2011-03-14


Posts

: 427


Location

: Seireitei

Member Info


Platinum Points

:


(0/0)




Tiers

:

||Umasi Ten'hou||
||Starlight Incarnate||
||0-5+||
A challenge ? With Umasi ? This was quite unusual, But, Nevertheless, Umasi obliged to meet the man in the desired place of his choosing- The Imaginary district of Karakura central. This particular area was infested with many abandoned buildings; Towers, plazas, even skyscrapers. Umasi was sitting on one of the taller towers, His hands on the edge behind him. His legs dangled aimlessly towards the impending ground, kicking them softly as they rocked back and forth. Umasi's head was tilted upward, looking at the bleak sky above him- Grey skies. Rather pedantic day in its appearance, But, That would be the only thing that was unimaginative. After a soft sigh, Umasi rocks his head forward; His blue gaze just overlooking everything as it passes. Lifting himself off of the ledge, Umasi takes a yawning stretch before jumping down off of the building towards the ground; His white jacket slowly descending behind him as well like a veil. Landing on the ground with a very soft landing, Umasi just starts walking through the streets; The starlit knight's eyes were shifting from left to right, Looking for his challenger.
"When is this guy going to get here ?"
It was a very long road that Umasi was walking down- Almost like it never ends. It was pretty wild to be honest. Continuing to walk down the street with his mind ready for a surprise attack, Umasi grabs a hold of the necklace that was secured around his neck- Nocturis. It was a gift- Well, A memento of his late "Wife". Umasi never takes it off as it allows him to hold another type of vestige in her memory. His hand clutches it tight before closing his eyes in response, A calming breath came out of his lungs. He was ready. Umasi stopped in his tracks before looking into the sky one more time.
"Ino...Give me strength."
JJ

Rower of Rock. And Souls.


Joined

: 2011-03-03


Posts

: 5174


Age

: 25


Location

: , Location, Location!

Member Info


Platinum Points

:


(20650/20000)




Tiers

: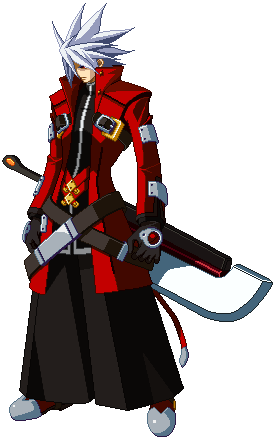 Justin Washi
__________________________
The Sparrow of Jashin

______________________________________________
THIS IS MADNESS!
YEEEEEEEEEEEEEEEEEEEEEEEEEEEEEEEEEEEEEEEEEEEEEEEEE-HOO!
The voice rang out, going from one end of the street to the other, the voice's owner high up in the air. In his left hand, he held onto his Scythe, the three prongs of it pointing out as he spun it around in his hand, making it look like a helicopter above his head.
However, this wasn't the real purpose of the thing, as his eyes opened wide, his advanced Pesquia sensing his target as he threw the right arm forwards. The Scythe left his hand... and kept right on going, attached by a very strong line of Lord Jashin's energy. Justin had already said his prayers before coming, so he was all ready to begin as the scythe shot right at Umasi. Justin heard it slam into the ground from the sheer force of the attack, whether it hit Umasi or not, as he swung back his arm, the Scythe shooting up into the air and right back to his hand in an instant.
GET READY! HERE I COME! IN THE NAME OF LORD JASHIN!
His voice consumed the area, as he pressed down his legs, the ground beneath him cracking as his right arm moved back, gripping Breaker as he drew it, resulting in him holding the blade and the scythe, looking at the man before him. And then, suddenly, he vanished.
YEAH. NOT GONNA LET HIM GET THE FIRST MOVE ON ME!
He thought to himself, his breathing sporadic as he reappeared in front of Umasi, both the scythe and the blade held high above the Arrancar-Ziamichi's head. He swung them down, trying to scratch his opponent with the scythe and smash them with Breaker, his extremely large blade that placed an extra kind of pressing and breaking energy on anything it touched; if it hit the ground, it would make a small crater from the impact.
Justin tore his arms back up, slashing with the scythe horizontally to the right as he swung around, bringing up Breaker and slamming it down once more. However, this time, Justin slid the blade past from going on the ground, resulting him in in spinning in mid air as he released Breaker, gripping the large scythe as he tore downwards once more, releasing it and throwing back his right hand as he re-gripped Breaker, which had been held fast in its own crater. He brought the blade around, performing an upwards diagonal slash with the large sword, from Umasi's right hip to left shoulder if it hit from the distance Justin was standing at. Then Justin took a step back, either tearing the scythe out of Umasi's flesh from the last attack and holding it up, or bringing it up from midway on his body from its fighting position.
He swung it down once more, although this time, he purposely hit the ground with it, pressing down his arm as he pushed himself back, soaring through the air a few feet, landing smoothly with a
tmp
on both feet. There was an extremely wide smile on Justin's face, revealing his white teeth, and his eyes were wide open, to extreme levels, as he began to laugh. Then, he suddenly stopped laughing, looking right at Umasi's the smile still on his face. Every one of his blows had been quite powerful, and Justin would be honestly surprised if none of them had hit and at least drawn a DROP of blood.
That's right... you're going to be the next...! THE NEXT SACRIFICE... TO LORD JASHIN!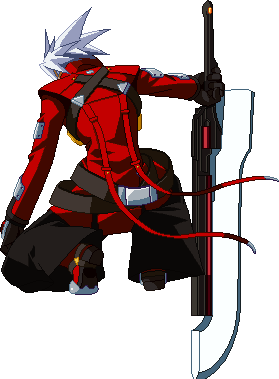 __________________
Believe nothing, no matter where you read it or who has said it, not even if I have said it, unless it agrees with your own reason and your own common sense.
- Buddha
||Tsukuyomi||

The Dark Enforcer


Joined

: 2011-03-14


Posts

: 427


Location

: Seireitei

Member Info


Platinum Points

:


(0/0)




Tiers

:

||Umasi Ten'hou||
||Psidium Knight of the Sugiura||
||0-5+ ||
Complete Silence. A deafening silence rung throughout his vicinity after those words left the Psidium Knights lips. Umasi lowered his hand to his side, Pivoting on heels before beginning to walk the opposite way he was facing. He wouldn't get far before hearing an extremely loud scream that was bellowed to what seemed the very skies. Umasi's eyes widened in response before looking upward and around his vicinity- His Opponent has come. The Sugiura placed his left hand on the sheathe of his sacred weapon, Leaning slightly forward in a drawing position as he allowed his right hand to grasp a hold of the handle. It was only a few seconds before Umasi's sapphire eyes catch a hold of a ranged attack coming in fast; Bending his knees quickly, Umasi side stepped to the right hand side about three feet, Dodging the attack as it plummeted into the ground. His face quickly glanced over at the weapon that attempted to do away with him- A scythe. Unusual. It suddenly disappeared within another moment, The crater it left in the ground definitely telling of the man's strength. Unsheathing his weapon, Umasi entered his offensive stance; His right hand holding the top part of the handle, and his left at the bottom respectively. The Man bellowed out another phrase, allowing Umasi to make out his actual location; He sounded completely crazy, off his rocker insane. He was gone. Flash of an instant.
"Don't think this will be easy!!"
Umasi was then confronted by Justin in a frontal assault, His eyes narrowed as he was ready to take on the Arrancar in front of him. Umasi bent his knees quickly before side stepping once again to right hand side about two feet, Dodging the two bladed strike; His eyes glanced over at the crater that was once again created after his strike hit the ground. Very strong. Hmph, No matter. Skidding on his position ever so slightly, Umasi Held his sacred weapon upward, Running back into the fray. He was then greeted by a Horizontal scythe strike that was moving quite fast. Swinging Will of the Cosmos with both hands into a Diagonal position on his flank, Umasi meets the scythe, ripping his own arms up and parrying the strike, Allowing him to continue to move in. Justin then continued to spin through the his attack lifting large blade upward before swinging it down- He was too close. Gathering reiatsu and reshi under his feet for a modicum of a second, Umasi Vanishes into a shunpo, allowing Justin to be the only one around that general vicinity for the time being. The Psidium knight appeared three feet on Justin's rear flank, Noticing that He launched himself into the air. He commented softly as he gripped Will of the Cosmos at his side with brimming confidence.
"You got moves."
He rushed in again as Justin fell towards the ground, Swinging his Scythe downward as he did so. Lifting his weapon in a Horizontal position with both hands, Umasi blocked the three bladed scythe attack once again; A drop of sweat pearled itself on his forehead before dripping to the ground. He was strong, Really Strong. That didn't stop Umasi's determination one bit though. Umasi's eyes shift to the large sword in the ground as Justin grabs hold of it with his right hand. Damn it. Pushing off of the weapon lock that just occurred, Umasi kicked off backward before vanishing into another shunpo to gain some space between the two- Just a little late. As Umasi kicked off backward, Justin was already beginning to swing his blade upward; The Psidium knight barely managed to lean back enough, But, Still sustaining a minor cut on his left shoulder. His Clothing was cut to reveal his shoulder and the red wound that inhabited it. He slid backward after he appeared from the shunpo, Holding his sacred weapon with his right hand firmly as he noticed Justin take some ground from Umasi; Another Crater formed from his force, always coming from the large sword. It made Umasi begin to think, Maybe it was the sword itself exuding all of that force and pressure. He didn't think about it too much right now, Right now it was time for Umasi's counter attack. The Sugiura Narrowed his eyes in focus towards the Arrancar as he bellowed his threat.
Lord Jashin ?
He thought to himself, No matter. Now having a taste of what This man can do, Umasi puts all of it into perspective before tilting his head down; His eyes shrouded by the auburn colored bangs of his hair, His reiatsu rising slowly.
"I don't think you'll get the chance..."
His voice was calm, Almost too calm as Umasi ripped his head upward, Looking at the man with passion of a thousand suns; As he raised his reiastu slowly, a tiny film of energy begun to manifest around him. This was Umasi's Joushou form. There is little discrepancy that could be noticed from a far. But, Up close and personal, Umasi has a very thin veil of Star flare around him. It provides little for defensive properties, But, It gives off an added boost to his destructive capabilities about two fold. His speed and his offensive standards have increased two fold as well, But, Nothing else in this form. Narrowing his gaze upwards, Umasi rushes at Justin; Jumping over craters, side stepping over debris with amazing agility it seemed, Then Vanished into a shunpo. The Psidium knight appeared on Justin's Right flank, His Sacred weapon held at his right side with both hands before swinging it horizontally at his Midsection; During the follow-through of that strike, Umasi pivots on his heels, redirecting his weapon to be pointed forward in a thrusting position before doing so quickly at his abdomen. Umasi's transition from the slash to the thrust was almost seamless in appearance, If He didn't pull out his sword from the Arrancar Gut, he would jerk his arms backward before side stepping to his right hand side quickly. Sliding on the ground with his right hand planted for stability, Umasi bent his knees and jumped upward about five feet above Justin. His Sacred weapon begun to give off a dim aura of star energy before Umasi Swung down toward Justin; Two spiraling tendrils of Star energy were shot towards Justin with quick speed, attempting to create a pincer attack on his left and right flanks respectively. If the tendrils didn't make contact with Justin, once they met it would create a small sized explosion of that of a star flare.
"Eat this!"
After the explosion subsided, Umasi expelled forward from his aerial position with a shunpo; His person appeared in front of Justin, giving himself about four feet of distance between the two. Umasi didn't give him time to rest, nor himself as he entered the Fray once more, Lunging towards Justin with his Blade first. Once again getting in close quarter combat, The Psidium knight swung his longsword Diagonally downward at Justin from his right shoulder to his Left hip, then Respectively following through with an Upward Diagonal strike to his starting location. Crouching down after the second strike, Umasi plants his left hand on the ground for a point of stability before spinning clockwise; Will of the cosmos then begun to shine another dim light at the tip of the blade as the spin took place. Taking almost no time to spin around to face him, The moment Umasi Begun to swing his sword, A singular tendril of Star energy was released and arced backward to justin's left flank and as he finished the Horizontal strike to his legs, at the tip of his blade, another tendril was formed and arced for his right flank; Another pincer attack that was well timed. Once again, if Justin didn't get hit by this another small sized explosion of a star flare would rip through the immediate area- Windows that haven't already been broken shatter from the wind wakes of the explosions around. After the explosion once again subsided, Umasi took running into a near by alley on his right hand side. His right hand continuing to hold His Sacred weapon firmly as he darted through the eerie Alley. Umasi would have been extremely impressed if none of his attack made target, But, That would mean he would have to try harder.
JJ

Rower of Rock. And Souls.


Joined

: 2011-03-03


Posts

: 5174


Age

: 25


Location

: , Location, Location!

Member Info


Platinum Points

:


(20650/20000)




Tiers

: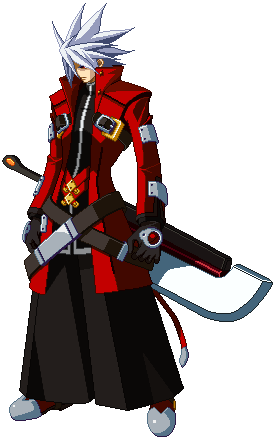 Justin Washi
__________________________
The Sparrow of Jashin

______________________________________________
THIS IS MADNESS!
WOO-HOO!
Justin's mouth opened in a circle as he spoke, his scythe swinging upwards along with the sword as it spilt the blood of Umasi's shoulder, Justin cackling as his scythe came up, swirling and catching the blood that it had spilt on the red top-most blade. His tongue lulled out of his mouth, as slowly it leaned over the scythe's top blade as he brought it up to his mouth, his entire body shivering as his wet flesh touched the blade.
A single drop of blood appeared, licked clean off the scythe by Justin's tongue. He raised his head, hearing the auburn-head speaking. "I shall have this chance; oh yes, Sir Umasi…" He said, his voice suddenly much darker and deeper than it was previous…. Sounding… nearly… sane. However, Justin's wild gaze remained firm as his body began to change. The name… had come from nearly nowhere. The only thing, so far, that Umasi had given the Jashinite so far was a single drop of his blood… and through that blood…
Justin's clothes beneath his large black cloak suddenly melted away, as red clouds appeared on his large black cloak. Suddenly, his right shoulder, where he had his scythe, became covered with a deep black energy. The shoulder exploded, or rather, the cloth around his right side exploded, revealing the trail of black energy from the hilt of his scythe to the side of his shoulder. His eyes focused back on the man before him, his hair short and back away from his forehead as he laughed, high pitched as he witnessed Umasi's transformation.
IT's time to start! YES, YES, YES!
The cries came inside his mind as Umasi rushed towards him.
"IN THE NAME OF LORD JASHIN!" He cried out, officially beginning the start as Umasi came towards him. In his right hand, the Scythe of Jashin. And in his left, a strange tooth-pick shaped object had appeared, a good feet in length and made of things like threads of black darkness. He watched as suddenly his opponent vanished, and Justin closed his eyes and opened them once more as his right foot swiveled back around, his left foot pivoted as his Toothpick of Jashin connected EXACTLY right with the blade, knocking it down as it went past Justin's bent in stomach. Justin watched as his opponent brought back his blade in order to continue the strike, smiling as his left wrist moved, his left arm moving downwards.
His Toothpick nailed right into the ground as his hand shifted, gripping its flat end as he pushed himself upwards with his strength, causing him to fly up in a flash as the blade went right through the space where his midsection had been. "Why hello there!" Just said, watching as Umasi flew right at him. He hadn't a clue what the Sugiura had been trying to do; mere coincidence had placed him in this position. Justin reaffirmed his position, swiveling to face Umasi as he pressed off of his spike, leaping into the air as he began to realize that something had just fired at him from either side. "SON OF A…" He cried as he winced, looking over at his left arm. His left arm… was gone. And blood was spurting out as Justin winced, falling back onto the ground behind his Toothpick. His Toothpick had still been lodged into the ground as he watched Umasi appear in front of him. He winced as his arm flew down next to him; after all, it had been a straight jump up and a straight fall down.
From out of nowhere, the stump that was his arm beneath his cut cloak-sleeve suddenly pulsed, as a large tendril of black energy shot out. The tendril nailed onto the base of the arm, and rew back, as the arm flew right back where it connected with Justin's elbow. There was still blood dripping on it. It was quite a strange sight, to say the least. However, as Umasi flew at him, Justin had done something that the Sugiura in his haste had most likely not seen. Justin's right foot made a small sound as it unexpectedly set down next to Justin's left foot, standing on his sandals. All around him, there was a triangle. And all around the triangle… there was a circle. Not very large; about 5 feet in diameter. However… the interesting thing about this circle… was that it had just been made by Justin's blood, the blood spilt from the stump that was his arm. This entire process had happened in moments; in the space of time it took for Umasi to cross the distance between them, in fact. Justin's foot had been moving at almost-sonido level speeds to complete its task, at the same time that his arm was reattched with a burning fire-like feeling in his arm.
Justin's smile was wide as he felt Umasi's blade first pierce into his right shoulder. It hit right above where the tendril was lodged, and Justin's entire body was pushed back a good amount as the blade kept its path; but Justin's heirro allowed it only to scratch an extremely angry red mark across his chest. It hurt like hell; but Justin merely smiled at the man. As he did so, Umasi would feel as his own right shoulder felt like it was hit with a sword, in the exact way that Justin's just was. Then, he would feel the sensation of his chest hurting like hell from his right shoulder to his left hip, the exact same as Justin's was. Justin's smile widened further, faltering a small amount as the blade passed back through the mark. This greatly incraesed the painf rom it; Justin was having a hard time seeing for a moment as the pain waves this sensation gave off reached his brain. He knew that the same signals were now reaching Umasi's as well as the raw pain waves shook through the Sugiura's body. However, Justin didn't allow himself to be pushed back the second time; he nailed his left foot into the ground… literally. He had just stabbed his foot, straight through with a newly formed Toothpick in his reattached left hand, feeling as it pierced his foot, and the exact same waves of pain made it feel like the spike had just been driven through Umasi's own foot in the same way as Justin's just was.
By this time, the angry red mark all across his chest could literally be seen to vanish through the cuts made in his cloak down to his left hip. Justin watched as the strike at his legs came…
And severed his feet completely. From the ankles up, for about an inch, there was absolutely nothing. Justin's top section remained standing, the spike deflecting the blade as another pincer attack appeared on either side of Justin. Justin's ankles reformed, but he doubted that the immense pain of having ones legs severed had quite left Umasi's own feet yet. Those would make it harder to runa nd walk; what with the pain in his left foot and the feeling of having his legs chopped off.
However, this time Justin didn't wait around for the pincer to explode before he tore his left hand upwards, ripping out the spike and his foot healing as he vanished from the spot with a sonido, the BBZZT sound covering the area around them as he reappeared on Umasi's left side, watching the man run away from him.
He smiled as he raised his arms in a shrug, looking at the ground with a smirk as he shook his head. "Hea hea hea hea hea…" He vanished with a BZZT, leaving the spot. He reappeared, five feet in front of the running Umasi. He threw down his right foot as he reappeared, releasing the scythe and sliding the Toothpick smoothly into his sleeve. This left him bare-handed as he appeared right before the extremely pained man, his right foot flying forwards into the center of the man's chest at incredible speeds. His hands were nearly a blur as his left hand shot out, slamming into just above Umasi's left hip. Each strike he made would not only be a stunning blow to Umasi, but also sleave the skin area wehre he left it black colored. His right hand fllowed the left, making a mark above the right hip this time.
The left hand came bak and went right up again in a single fluid motion, attempting to hit Umasi on the left side of his hest. Then, the right hand came up once more, following the movements of the left as the left hand went back. This entire manuever, learned originally from Nagato, was not quite as fast but still haad some fairly incrdible speed to it; enough so that Umasi wouldn't be blown away by any of the punches while Justin was landing the others. His brought back left hand began shining black as in Justin's left hand… the Toothpick reappeared.
[colorred]"JASHIN KAGESI! (Shadow Star)"[/color]
The Insane Arrancar shouted, as he shot the spike forwards. He attempted to slam it directly into his opponent's midsection, right below the chest. The black marks would make a star of Jashin on Umasi's chest, depending on how many had hit. For in actuality; that skin that it connected with was laden with malignant energy, and the spike… had the activation of that energy. So, as the spike shot forwards, as it hit, it would not pierce Umasi's skin. No; rather, it would merely blow him away, dealing quite a bit of extrenal damage to his frontal.
However, that wasn't all that the Jashinite had planned for the Sugiura, as he vanished. In his hand the scythe had reappeared, as he prepared himself, reappearing above Umasi, taking a deep breath in, and opening his mouth, as a small ball of energy appeared on it.
CERO DE JUSTINO!
He announced quite loudly, as from his mouth a good sized cero fired out. It hit the ground 10 feet in diameter, and it pushed Justin straight upwards, as he kept the attack going, damaging whatever was pushed down by the cero and pushing himself upwards. His attack only lasted a few moments before he rolled in the air, landing neatly on top of the building roof with a laugh, looking over its edge.
"HA-HA! What's wrong, little mouse? Did you not like the Gift of Jashin that I just gave to you? Maybe you should reflect on that; after all, all it would take is a slight oopsie while I was in a circle for you to start singing "Bleeding Heart", KEE-YA-HAHA!"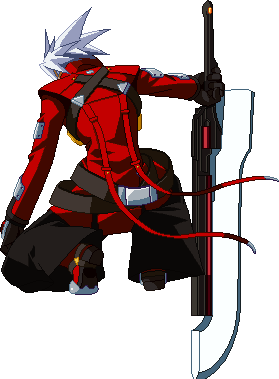 __________________
Believe nothing, no matter where you read it or who has said it, not even if I have said it, unless it agrees with your own reason and your own common sense.
- Buddha
Permissions in this forum:
You
cannot
reply to topics in this forum
Who is online?
In total there are
18
users online :: 0 Registered, 0 Hidden and 18 Guests
None
Top posting users this month
Top posting users this week